Training Course Reviews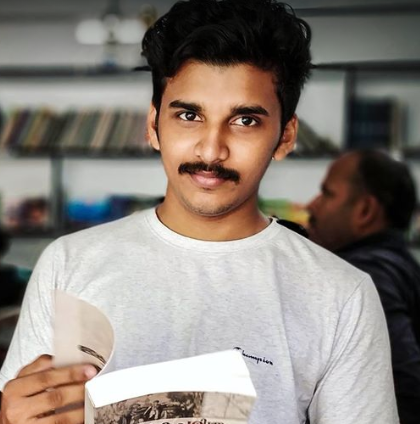 I would like to appreciate the placement cell at ACTE for the efforts they made for providing a fair and ample amount of chances to me. boot-camps and extra classes for us to enhance our technical and interpersonal skills.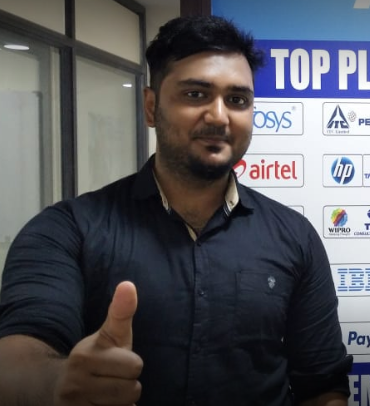 I am very Thankful to the faculties of ACTE as they are very much supportive, helpful and the Placement Cell which is also doing great job by arranging excellent placements of MNCs & good corporate exposure is given to students.

Environment is very peaceful to learn things better. Friendly manner any doubts we can ask at the time he explained for all our queries.The trainer is having very good knowledge.

I have just completed my JAVA Course from ACTE .I found it perfect place to learn JAVA for beginners and experienced people. I would like to thanks trainer Prakash for explaining each and every step from beginning with sufficient examples to understand the topic
ACTE Reviews
This page is dedicated for our Acte Reviews and Testimonials by our students. Please give your reviews here.
Please have a look at our video reviews section – Video Reviews
Acte
Average rating: 9774 reviews
ACTE Adayar Reviews for Websphere
I have completed my WebSphere course in ACTE. Thanks to ACTE for this valuable session. This is one of the best and leading institute in Adayar at Chennai. I'm glad to thank my trainer. He is very polite and friendly person, which helped me to finish this course without getting bored. He makes sure that everyone is clear with the concept and takes additional care. I would like to learn more courses related to my domain in future with ACTE.
ACTE Adayar Reviews for Oracle
I am swetha. I doing my Oracle training in ACTE. Since everything is taught from the basics it is very easy to understand. Oracle trainer is equipped with more knowledge and he always makes sure we understood the knowledge. I am happy that I have chosen ACTE Adayar branch.
ACTE Adayar Reviews for HTML
ACTE is a great institute for learning Data science covering all important topics. I could easily learn the details of the course from them. HTML trainer is really very friendly and has a perfect knowledge which helps me to know all possible minor till a major part of HTML. They are also flexible with batch timings which helped me in attending all the classes. I am so happy to recommend ACTE at Adayar branch.
ACTE Adayar Reviews for Database
ACTE at Adayar is a very good institute if you are looking to learn Database While joining i was a bit apprehensive at first but soon my doubts cleared. The staff is very educated and helpful and having deep knowledge in database. They make sure that all doubts you have will be cleared in class. The institute also helped me getting a very good job. Overall a good institute for doing Database course here…felt satisfied.
ACTE Adayar Reviews for Python
I have completed a Python course from here. ACTE is the best institute for all types of training and placement. Great experience! Professional trainers with valuable feedback. We can improve our programming skills here.
ACTE Adayar Reviews for EMC Networker
I m satisfied after learning my EMC Networker class here. They have a good staff who are able to teach and give perfect example. Also they provide hands on experience. Just look out for the best staff and complaint immediately if you are not satisfied with the particular trainers class. The center will help you replace with another trainer who might suit you.