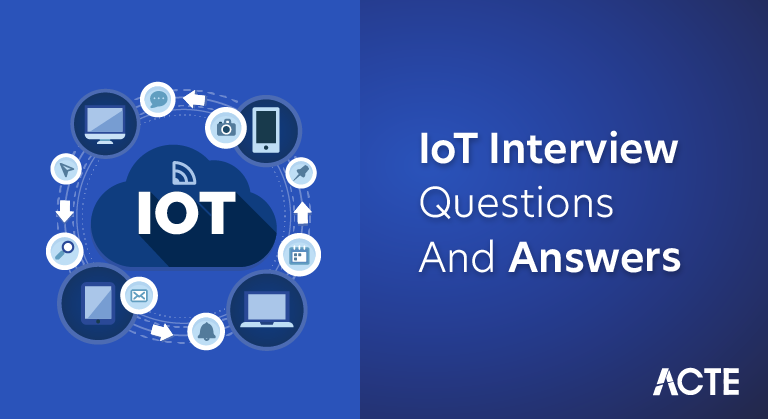 Must Read 35+ IoT Interview Questions & Answers [LATEST]
Last updated on 19th Jun 2020, Blog, Interview Questions
IoT (Internet of Things) is an advanced automation and analytics system which exploits networking, big data, sensing, and Artificial intelligence technology to give a complete system for a product or service. IoT systems allow users to achieve deeper automation, integration, and analysis within a system. It exploits recent advances in software, falling hardware prices and modern attitudes toward technology. Now, if you are looking for a job which is related to IoT then you need to prepare for the 2020 IoT Interview Questions. It is true that every interview is different as per the different job profiles. Here, we have prepared the important IoT Interview Questions and Answers which will help you get success in your interview.
1. What is IoT?
Ans:
IoT stands for an Internet of Things. It is largely a network using which matters can talk to each other using the internet as an approach to communication between them. All of the matters should be IP protocol enabled on the way to have this concept viable. Not one but more than one technology are concerned to make IoT an exquisite fulfillment.
2. What are the main parts of IoT systems?
Ans:
IoT system consists of three main parts:
Sensors
Network connectivity
Data storage applications.
3. What are security concerns related to IoT?
Ans:
This is the common IoT Interview Questions asked in an interview. Data security and privacy are major concerns related to IoT. These devices are vulnerable to hacking and cloud endpoints could be used by hackers to attack servers. Software developers and device designers have to ensure adequate security and privacy measures.
4. Explain the IoT protocol stack.
Ans:
IoT has 4 protocol layers:
Sensing and information: Includes various smart sensor devices based on GPS, RFID, Wi-Fi, etc.
Network connectivity: Layer is based on a wired and wireless network such as WLAN, WMAN, Ethernet, optical fiber and more.
Information processing layer
Application layer
5. Explain the basic architecture of the IoT network.
Ans:
IoT has three main parts namely sensors, network connectivity and data storage applications. Sensors either communicate directly with the central server for data storage or communicate via gateway devices. A gateway can handle various wireless interfaces that's why one gateway can handle multiple technologies and multiple sensors. The typical wireless technologies used widely are Zigbee, Zwave, RFID, NFC etc. gateway interfaces with the cloud using wireless or wired technologies such as Wi-Fi, Mobile or Fiber, DSL. The IoT hardware system can be constructed using Micro-Controller Units. Choice of Micro-controller depends on the system on chip resources, the power required and interfaces needed as per different sensors and memory requirements.
To finalize the IoT hardware architecture following aspects are required to study:
Type of sensors/actuators.
Communication interface type.
Amount of data to be captured and transmitted.
A frequency of data transportation.
IoT software architecture is based on open source components like Arduino, Linux (Raspberry Pi)
6. What is Arduino Shields?
Ans:
Arduino shields are modular circuit boards that piggyback onto your Arduino to instill it with extra functionality.
7. There may be some questions on Linux OS, as it is most popular in the IoT domain?
Ans:
One can refer to the same on net on very basics such as what are the qualities of linux OS? What are the features of linux OS over other Operating Systems etc.
This set of IoT(Internet Of Things) interview questions and answers are useful for freshers and experienced level of job positions.
8. Is The Internet Of Everything A Cisco Or Ibm Architecture Or Trademark?
Ans:
No. The Internet of Everything does not describe a specific architecture and is not solely owned by Cisco or IBM or any other company.
9. Should The Consumers Be Concerned About Security And Privacy Issues Considering The Amount Of Data Internet Of Things (iot) Collects?
Ans:
The various amounts of data collected by smart home devices, connected cars and wearables have many people worried about the potential risk of personal data getting into the wrong hands. The increased number of access points also poses a security risk.
The Federal Trade Commission has expressed concerns, and has recommended that companies take several precautions in order to protect their customers. The FTC, however, doesn't have the authority to enforce regulations on IoT devices, so it is unclear how many companies will heed its advice.
For example, Apple requires that companies developing products for its HomeKit platform include end-to-end encryption and authentication and a privacy policy. The company also said it doesn't collect any customer data related to HomeKit accessories.
10. What impacts will the Internet of Things (IoT) have on the Energy Sector?
Ans:
IoT might impact each production and delivery, as an example through facilitating observance of oil wellheads and pipelines. When IoT parts are embedded into components of the electrical grid, the ensuing infrastructure is usually mentioned because of the "smart grid". This use of IoT allows bigger management by utilities over the flow of electricity and may enhance the potency of grid operations
11. What are the most used sensors types in IOT?
Ans:
Temperature sensors
Proximity sensor
Pressure sensor
Gas sensor
Smoke sensor
IR sensors
Motion detection sensors
12. What is BLE?
Ans:
BLE stands for Bluetooth Low Energy. Bluetooth Low Energy uses the same 2.4 GHz radio frequencies as classic Bluetooth but uses less power to transmit distance over a short distance
13. How does the internet of the whole thing relate to the internet of factors?
Ans:
The "net of everything" builds on the inspiration of the "net of things" by using community intelligence that lets in convergence, orchestration and visibility across previously disparate structures.
14. What is the use of BLE in IOT?
Ans:
Unlike classic Bluetooth, BLE remains in sleep mode constantly except for when a connection is initiated. It is used in applications that do not need to exchange large amounts of data and can, therefore, run on battery power for years at a cheaper cost, therefore it is used as one of the means of exchanging data between the devices.
15. What are GPIO Pins?
Ans:
GPIO stands for General Purpose Input and Output pins. It is capable of reading and writing data from development boards like Raspberry and Arduino to other Sensors, motors, actuators, and etc.
16. What is the latest Raspberry Pi release?
Ans:
Raspberry Pi 3 Model B+ was the latest release of the RPi team with much better CPU @ 1.4GHz on March 18, 2018.
17. How many GPIO pins are there in Raspberry Pi?
Ans:
Raspberry Pi 3 Model B+ as 40 GPIO pins which can only read and write digital data.
18. What are Interrupts in Arduino?
Ans:
Interrupts allow certain important tasks to happen in the background and are enabled by default. An Interrupt job is to make sure that the processor responds quickly to important events. When a certain signal is detected, an Interrupt interrupts whatever the processor is doing, and executes some code designed to react.
19. List a few operating systems that Raspberry Pi supports?
Ans:
The official operating system for Raspberry Pi is Raspbian. Although it supports other operating systems like Kali Linux, OSMC, Windows 10 IOT Core, Android Things, RetroPie and etc.
20. How do you run Raspberry pi in headless mode?
Ans:
You can use SSH into Raspberry Pi and run in headless mode. Latest Raspbian OS has an inbuilt VNC server installed with which you can remote desktop on Raspberry Pi.
21. What are the available wireless communications boards present in Raspberry Pi?
Ans:
Wi-Fi and Bluetooth/BLE are the wireless communications present in Raspberry Pi.
22. What Python libraries used in Raspberry Pi to control GPIO pins?
Ans:
RPi.GPIO is the python library used in Raspberry Pi to control GPIO pins.
23. Can node JS be used in Raspberry Pi to control GPIO pins?
Ans:
Yes, RPI-gpio is the node library used to control Raspberry Pi GPIO pins.
24. What is the syntax to read analog and digital data from a sensor in Arduino?
Ans:
digitalRead() and digitalWrite() are respectively used to read and write digital data to the sensors. analogRead() and analogWrite() are respectively used to read and write analog data to the sensors.
25. Difference between IIoT and IoT?
Ans:
The Industrial IoT connects vital machines and sensors in high-stakes industries like region and defense, care and energy. These area unit systems within which failure usually ends up in severe or different emergency things. On the opposite hand, IoT systems tend to be consumer-level devices like wearable fitness tools, sensible home thermometers and automatic pet feeders
26. Examples of MEMS sensor?
Ans:
MPU6050- Gyroscope, ADXL345 – Accelerometer, piezoelectric sensor and etc.
27. What Will Happen In Terms Of Jobs Losses And Skills As Iot Makes Devices And Robots More Intelligent?
Ans:
A Digital Skills Select Committee report to the House of Lords in February estimated that 35% of UK jobs would be lost to automation in the next 20 years. It echoes the sort of thinking that Erik Brynjolfsson and Andrew McAfee?s The Second Machine Age: Work, Progress, and Prosperity in a Time of Brilliant Technologies predicts. Their answer is that you need to switch skills but to do this you need to switch the schools too.
Will Franks agrees. He saw when he launched his business in 2004 that a massive shortage in relevant skills can impede progress, so he was forced to look overseas. The same he says will happen with IoT unless we get schools and colleges to start gearing courses to meet the challenges of tomorrow?s automated economy.
It is a huge challenge and one which is a top three priority for Chi Onwuruh MP and Labour's Digital Review. Digital inclusion, a data review and a focus on digital skills are she says essential.
Last July the Digital Skills Taskforce called for the Government to review skills development in schools and colleges. The Perkins Review in November last year also called for a review into developing engineering skills to boost the UK economy.
What is clear is that the jobs landscape will change dramatically in the next 20 years. But it will be a slow process and whether or not we are prepared to cope with it will depend as much on education policy as digital policy. The robots are definitely coming but don't hand your notice in just yet.
28. List some applications of PWM in IOT?
Ans:
Dimming LED, controlling the speed of DC motor, controlling the direction of a servo motor and etc.
29. What sensor and actuator are used to control any home appliances from any IOT devices in wired mode?
Ans:
A relay is used to control any home appliances from any IOT or Embedded devices. A relay is nothing but an electrically operated switch.
30. What is ZigBee protocol?
Ans:
ZigBee is a wireless Technology with IEEE 802.15.4 based high-level communication protocols which can be used to create personal area networks with small, low-power devices for home automation, medical devices, and other low-power low bandwidth needs. Hence, ZigBee is a low-power, low data rate, and close proximity wireless ad hoc network.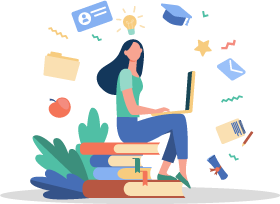 Get IoT Training with Advanced Topics From Real-Time Experts
Instructor-led Sessions
Real-life Case Studies
Assignments
Explore Curriculum
31. What is MicroPython?
Ans:
MicroPython is a lean and efficient implementation of the Python 3 programming language that includes a small subset of the Python standard library and is optimized to run on microcontrollers such as NodeMCU.
32. How many hardware serial interfaces are in ESP 32?
Ans:
There are 3 hardware serial interfaces are there in ESP32. 37. What firmware can be flashed into NodeMCU? Ans: Either Arduino or MicroPython firmware can be flashed into NodeMCU.
33. What are Subscribers and Publishers in MQTT?
Ans:
Publisher : The devices which transmit or send data over the MQ broker. Subscribers – The devices which consume or read data over the MQ broker.
34. Example of some MQTT services?
Ans:
Mosquitto MQTT, Cloud MQTT, and PubNub are the commonly known MQTT services available.
35. Can Node MCU act as a web server?
Ans:
Yes, with the help of ESP8266WebServer Arduino library. This library is for ESP8266. Such similar libraries are also available for other NodeMCU boards. 42. What are other development boards available? Ans: Other boards such as BeagleBone Black, BananaPi, Intel's Galileo, Asus Tinker Board, MSP 430 Launchpad, and etc.
36. What is Windows 10 IOT Core?
Ans:
Windows 10 IOT Core is a full-fledged operating system based on Windows 10 specifically designed to operate on embedded devices. This will empower you to build a single universal app experience.
37. Name some of the sectors where IOT played a major role?
Ans:
Manufacturing, Transportation, Utilities, Healthcare, Consumer electronics, and cars.
38. What are the types of data that can be communicated between IoT devices?
Ans:
At present, it would not be far-fetched to state that when it comes to IoT, the sky's the limit for the type of data, the IoT objects can process and store. Since the crux of IOT's functionality is intercommunication between network devices, pretty much any data that can be launched on the cloud can be communicated from one IoT device to the other. The type of information that an IoT object can gather and respond to depends on its environment and its sensor settings. For example, a thermometer can communicate the weather statistics intuitively but it will take a clinical sensor to be able to provide information about health parameters like body temperature, pulse, pressure etc.
39. Can IOT take over the human mind?
Ans:
No, IOT cannot take the place of the human brain. As the human brain is very complex, self-learning, and the decision making capability makes every known device incomparable to it.
40. What is the scope of IOT devices in the future?
Ans:
As per Gartner's report, a total count of IOT devices may hit up to 21 Billion by 2020 worldwide.
41. What is the big IOT implementation so far?
Ans:
Smart Homes, self-driven cars and etc. are the biggest implementations so far.
42. What are Android things?
Ans:
It is an Android-based operating system particularly built for embedded devices like Raspberry Pi and so on.
43. How did you detect fire, which sensor is suitable?
Ans:
I will use smoke sensor which is detect fire and smoke
44. How did you measure the voltage using sensors?
Ans:
I will use Thermocouples which are used for measuring the voltage.
45. How do Thermocouples work?
Ans:
It will measuring the temperature with a change in voltage, if temperature increases thermocouple output voltage will be increased
46. What sensors can be used in Agriculture?
Ans:
soil moisture sensor
Airflow sensors
Electro chemical sensors
47. What is the purpose of Airflow sensors?
Ans:
It used to measure the air level in soil,we can measure it from one location or dynamically get from multiple places from the garden.
48. How did you make a small radar? Is it possible?
Ans:
yes its possible, by using ultrasonic sensor we can make our own radar, which is detect object presence and distance
49. How did you check the quality of water?
Ans:
Using Water quality sensors, i can detect the quality of waters
50. Can you list out some water sensors?
Ans:
Total organic carbon sensor
Turbidity sensor
Conductivity sensor
pH sensor
51. Do you have a better idea for saving electricity ?
Ans:
yes i have, by using light detecting sensors we can switch off street light automatically, which saves a lot of electricity.
52. What are the major Privacy and Security Issues in case of Internet Of Things (IoT)?
Ans:
Cyber attacks may also compromise privacy, resulting in access to and exfiltration of identifying or other sensitive information about an individual. For example, an intrusion into a wearable device might permit exfiltration of information about the location, activities, or even the health of the wearer
53. What are the major impacts of IoT in the Healthcare Industry?
Ans:
IoT has transformed healthcare services and diagnostic practises to a large extent. From attaining more precision in testing to making surgeries and implants prompt and efficient, IoT devices in the healthcare industries have largely contributed towards making medical practices more efficient, transparent and affordable. Besides, fitness parameters can be easily tracked these days with fitness bands and smartwatches. This has enhanced the scope of fitness monitoring and we have IoT to thank for it.
54. List some applications of PWM in IoT?
Ans:
Pulse Width Modulation has various applications in IoT:
Dimming LED
Speed control DC motor
Direction control of Servo Motor
55. What sensor and actuator are used to control home appliances from any IoT devices in wired mode?
Ans:
The sensor and actuator are used to control any home appliances by using an electrically operated switch called Relay. The primary purpose of the utilization of Relay in Electrical Circuits is to protect the electrical circuit, electrical appliances, etc. if any breakdown or short circuit occurs.
56. What is BLE in the Internet of Things?
Ans:
BLE(Bluetooth Low Energy) is a type of wireless communication specially designed for short-range transmission. It uses 2.4 GHz frequency that allows various devices to communicate with each other. For example, WiFi which utilizes low power.
57. What are the examples of the MEMS sensor?
Ans:
MEMS stands for "Microelectromechanical System" is a teeny machine having both the mechanical and electrical components.The physical dimension of the component lies between 1 to 100 micrometres. Examples:
ADXL345
Accelerometer
piezoelectric sensor
MPU6050- Gyroscope.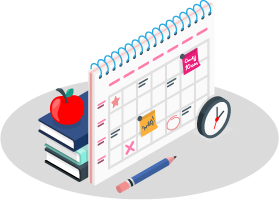 Enroll in Instructor-led IoT Course to UPGRADE Your IoT Skills
Weekday / Weekend Batches
See Batch Details
58. What is the IoT Cloud?
Ans:
IoT cloud is an effective platform to store and collect Internet of Things data, designed by Salesforce.com. It collects data from various sources like devices, websites, applications, customers to prompt actions for the time responses.
59. What is the OSI Model in IoT?
Ans:
An OSI(Open Systems Interconnection) is a reference model developed by ISO(International Organization for Standardization).
It defines how the system transfers the data via a physical medium to communicate with another system.
OSI Model divided into seven segments or seven-layer where each Layer is responsible for performing particular tasks and transferring the completed tasks to the next Layer for further processing.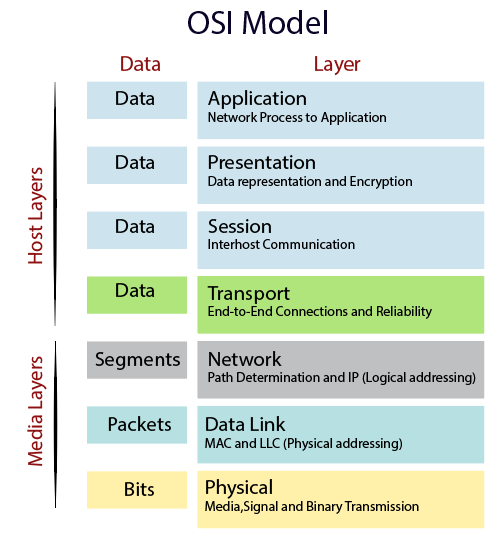 Seven layers of the OSI Model are:
Layer 7: Application Layer
Layer 6: Presentation Layer
Layer 5: Session Layer
Layer 4: Transport Layer
Layer 3: Network Layer
Layer 2: Data-Link Layer
Layer 1: Physical Layer
60. What is the ZigBee protocol?
Ans:
ZigBee protocol provides cost-efficient, energy-efficient supporting wireless technology based on the IEEE 802.15.4 standards which is generally used for two ways communication between sensors and control systems. It is very similar to wifi or Bluetooth because its low range varies between 10 meters to 100 meters.
61. What is meant by the library in Arduino in IoT?
Ans:
The library contains several codes written for controlling the sensor or module.
62. Meaning of Sketch in Arduino in IoT?
Ans:
A sketch is the unit of code that is transferred to and kept running on an Arduino board where a sketch is a name that Arduino uses for a program.
63. What is the application of IoT in Environmental Monitoring?
Ans:
IoT Application plays a vital role in Environmental Monitoring. It has a broad application. Extreme weather monitoring, Environmental protection, endangered species protection, water safety, commercial farming, and many more. In these applications, various software or tools detect and measure every type of environmental change.
For example:sensors.
Air and water pollution: In the current environmental monitoring system, primarily rely on manual labor with advanced instruments and various lab processes for Air and water pollution. IoT induced some advanced technology that reduces manual labor, allowing major sampling, allowing complicated onsite testing.
Commercial Farming: In the current trend, many sophisticated commercial farms have denied advanced technology and biotechnology for some time, Iot Introduces better access to extensive analysis and automation.
64. What is IoT ThingWorx?
Ans:
ThingWorx is a platform for sustainable development and implementation of active connected devices. It is a combination of IoT enhancement tool which supports analysis, production, connectivity and other aspects of IoT Enhancement.
65. Explain IoT GE Predix?
Ans:
In IoT GE Predix, GE stands for "General Electronic", In Other Words, we can say that IoT GE Predix. It is a Software Platform for the collection and examination of data; generated as sensors attached from the various Instruments(Electrical or Mechanical) used in the industries such as Healthcare,Aviation, Energy and transportation.
IoT GE Predix produces a cloud-based on PaaS (Platform as a service). It allows Industrial-scale analytics for Performance management and operational development which provides better and faster decision making and an excellent way to interconnect data, machine, and people. Every Layer of the platform has high-security protection. Many different services (DataPrivacy,Authentication,User management,Authorization) help to minimize the risk associated with programs.
66. What is IoT Contiki?
Ans:
Contiki is AN software system for IoT that specifically targets little IoT devices with restricted memory, power, bandwidth, and process power. It uses a minimalist style whereas still packing the common tools of contemporary operative systems. It provides practicality for management of programs, processes, resources, memory, and communication.
67. What is the Bluegiga APx4 Protocol for Internet of Things (IoT)?
Ans:
BLE and Wi-Fi along are often used while not interference as they're compilable to beingness protocols. The Bluegiga APx4 is one such resolution that supports each BLE and Wi-Fi and is predicated on 450MHz ARM9 processor
68. What role does the network play in the Internet of Everything?
Ans:
'The network plays a critical role in the Internet of Everything ? it must provide an intelligent, manageable, secure infrastructure that can scale to support billions of context-aware devices.
69. How Wireless Communications might affect the Development and Implementation of the Internet of Things (IoT)?
Ans:
Many observers believe that issues relating to access to the electromagnetic spectrum will need to be resolved to ensure the functionality and interoperability of IoT devices. Access to spectrum, both licensed and unlicensed, is essential for devices and objects to communicate wirelessly. IoT devices are being developed and deployed for new purposes and industries, and some argue that the current framework for spectrum allocation may not serve these new industries well.
70. How does the Internet of Everything relate to the Internet of Things?
Ans:
The "Internet of Everything" builds on the foundation of the "Internet of Things" by adding network intelligence that allows convergence, orchestration and visibility across previously disparate systems.
IOT Sample Resumes! Download & Edit, Get Noticed by Top Employers!
Download
71. What is the difference between the Internet of Things (IoT) and the Sensor Business?
Ans:
Sensors can be used in lots of different ways, many of which don't need to be internet connected. IoT also includes the control side, not just the sensing side.
72. What impacts will the Internet of Things (IoT) have on Economic Growth?
Ans:
Several economic analyses have predicted that the IoT will contribute significantly to economic growth over the next decade, but the predictions vary substantially in magnitude. The current global IoT market has been valued at about $2 trillion, with estimates of its predicted value over the next five to ten years varying from $4 trillion to $11 trillion. Such variability demonstrates the difficulty of making economic forecasts in the face of various uncertainties, including a lack of consensus among researchers about exactly what the IoT is and how it will develop.
73. Why will the Internet of Things(IoT) be successful in the coming years?
Ans:
As the telecommunication sector is becoming more extensive and efficient, broadband internet is widely available. With technological advancement it is now much cheaper to produce necessary sensors with built-in wifi capabilities making connecting devices less costly.
Most important, the smartphone usage has surpassed all the predicted limits and the telecommunication sector is already working on its toes to keep their customers satisfied by improving their infrastructure.As IoT devices need no separate communication than the existing one building IoT tech is very cheap and highly achievable.
74. What impacts will the Internet of Things (IoT) have on the Health Care Sector?
Ans:
The IoT has many applications in the healthcare field, in both health monitoring and treatment, including telemedicine and telehealth. Applications may involve the use of medical technology and the Internet to provide long-distance health care and education. Medical devices, which can be wearable or non wearable, or even implantable, injectable, or ingestible, can permit remote tracking of a patient's vital signs, chronic conditions, or other indicators of health and wellness.36 Wireless medical devices may be used not only in hospital settings but also in remote monitoring and care, freeing patients from sustained or recurring hospital visits. Some experts have stated that advances in healthcare IoT applications will be important for providing affordable, quality care to the aging U.S. population.
75. What are the main Social and Cultural Impacts of the Internet Of Things (IoT)?
Ans:
The IoT may create webs of connections that will fundamentally transform the way people and things interact with each other. The emerging cyberspace platform created by the IoT and SMAC has been described as potentially making cities like "computers" in open air, where citizens engage with the city "in a real-time and ongoing loop of information."
Some observers have proposed that the growth of IoT will result in a hyperconnected world in which the seamless integration of objects and people will cause the Internet to disappear as a separate phenomenon. In such a world, cyberspace and human space would seem to effectively merge into a single environment, with unpredictable but potentially substantial societal and cultural impacts.
76. Will IoT actually work over the internet or will it have its own dedicated wide area network?
Ans:
Interoperability between various wireless and networking standards is still an issue and something that forums and standards bodies are trying to address. According to Franks, businesses have to collaborate on standards to create strong ecosystems for a range of industries, otherwise the industry will remain fragmented.
"The IoT is a whole myriad of different ways of connecting things ? it could be fixed, Wi-Fi NFC, cellular, ultra-narrow band or even Zigbee. You have to mix and match what is best for each task," he says. "Interoperability is essential, for economies of scale."
77. In what ways is IoT energy efficient?
Ans:
One of the major advantages of IoT is that it makes gadgets environment friendly and substantially reduces carbon emission. By engaging in context conscious automation, the IoT gadgets are able to save energy. For instance, refrigerators which switch off when not in use or road light fixtures are able to save almost 40% of electricity.
78. How does the community assist in the development of IoT?
Ans:
Internet of Things relies greatly on the network engagement for the appropriate functioning of the end-user goals. The cloud platforms enable active network interactions between several "smart devices" which in turn scale up the functionalities of numerous active gadgets with IoT properties. Net of entirety is often the term used to refer to the electromagnetic spectrum that cloud platforms provide for IoT to be deployed. IoTs require both certified and unlicensed platforms to operate. To know more about IoT one must be aware of the IoT Real world application in 2020.
79. What is the Internet of Everything?
Ans:
The Internet of Everything is the intelligent connection of people, process, data and things.
80. What is a "Thing" in the context of the Internet of Things (IoT)?
Ans:
The "Thing" commonly referred to by the concept of the Internet of Things is any item that can contain an embedded, connected computing device. A "Thing" in the IoT could be a shipping container with an RFID tag or a consumer's watch with a WiFi chip that sends fitness data or short messages to a server somewhere on the Internet.
81. How the Internet of Things (IoT) makes a difference to businesses?
Ans:
Businesses focus on getting products to the marketplace faster, adapting to regulatory requirements, increasing efficiency, and most importantly, persisting to innovate. With a highly mobile workforce, evolving customer, and changing supply chain demand, the IoT can move your enterprise forward, starting today.
82. What is Bluetooth Low Energy (BLE) Protocol for Internet of Things (IoT)?
Ans:
Nokia originally introduced this protocol as Wibree in 2006. Also known as Bluetooth Smart this protocol provides the same range coverage with much reduced power consumption as the original Bluetooth. It has similar bandwidth with narrow spacing as used by ZigBee. Low power latency and lower complexity makes BLE more suitable to incorporate into low cost microcontrollers.
Low power latency and lower complexity makes BLE more suitable to incorporate into low cost microcontrollers.
As far as application is concerned BLE is in the healthcare sector. As wearable health monitors are becoming prevalent the sensors of these devices can easily communicate with a smartphone or any medical instrument regularly using BLE protocol.
83. Why is the Internet of Everything happening now?
Ans:
The explosion of new connections joining the Internet of Everything is driven by the development of IP-enabled devices, the increase in global broadband availability and the advent of IPv6.
84. What are the top 5 Machine-to-Machine (M2M) applications in the world?
Ans:
Asset Tracking and/or Monitoring in some form or another (Stolen Vehicles, Fleet, Construction Equipment, Wood Pellets, Tank level monitoring, etc.) seems to be the biggest. Low data requirements, high volumes of devices, etc. It isn't hot or particularly exciting, but it is changing the world in subtle ways and very quickly. New business models will spring from this.
Insurance Telematics is huge as it offers Insurance companies the opportunity to cut risk and drive better/more attractive pricing.
Utilities/Automated Meter Reading/Smart Grids – lots of regulation and investment into this at the moment. There are lots of national solutions as the requirements and business case are driven in very diverse ways.
Security has been an early adopter here. The requirements are quite heavy on the network as many of these applications have a fixed line legacy.
mHealth has been out there for a while, but hasn't really taken off. There are some exciting early adopters. Many of the established companies (largely built through acquisition) have some challenges moving quickly in this space, but when they get up to speed and the business models are established there will be a massive uptake.
Automotive is a big one – driven by consumers' expectation of being always connected as well as regulation.
85. What impacts will the Internet of Things (IoT) have on the Transportation Sector?
Ans:
Transportation systems are becoming increasingly connected. New motor vehicles are equipped with features such as global positioning systems (GPS) and in-vehicle entertainment, as well as advanced driver assistance systems (ADAS), which utilize sensors in the vehicle to assist the driver, for example with parking and emergency braking. Further connection of vehicle systems enables fully autonomous or self-driving automobiles, which are predicted to be commercialized in the next 5-20 years. Additionally, IoT technologies can allow vehicles within and across modes including cars, buses, trains, airplanes, and unmanned aerial vehicles (drones) to "talk" to one another and to components of the IoT infrastructure, creating intelligent transportation systems (ITS). Potential benefits of ITS may include increased safety and collision avoidance, optimized traffic flows, and energy savings, among others.
86. What companies are working on the Internet of Things (IoT)?
Ans:
At this point, the easier question might be who isn?t working on an IoT product. Big names like Samsung, LG, Apple, Google, Lowe?s and Philips are all working on connected devices, as are many smaller companies and startups. Research group Gartner predicts that 4.9 billion connected devices will be in use this year, and the number will reach 25 billion by 2020.
87. What is the scale of use of IoT devices in contemporary times?
Ans:
Going by the figures deduced by a Cisco report, IoT devices are not only omnipresent but also are major contributors to the global capital. The report predicts that in the next decade, IoTs are likely to create value to the tune of 14.4 trillion USD across different industries.
If we look at iOT's influence in our everyday lives, it doesn't seem surprising at all. You name an aspect of life, you'll find iOT's footprints, carbon footprints, albeit there. From watches that supplement time telling features with body parameters count and monitor your fitness routines to refrigerators which automatically switch off when not in use, IoTs have permeated every aspect of our everyday lives. Compare today's trends of Alexa and Siri steered music listening patterns to the era of walkmans and CDROMs. You'd know what a boon IOTs really have been. Even at the macrocosmic level, governments, transportation and education sectors are implementing IOT technology to revolutionise their services. This has set the stage for the birth of smart cities.
88. What Is the Industrial Internet Of Things (iot)?
Ans:
The Industrial Internet of Things (IIoT) is the use of Internet of Things (IoT) technologies in manufacturing.
Also known as the Industrial Internet, IIoT incorporates machine learning and big data technology, harnessing the sensor data, machine-to-machine (M2M) communication and automation technologies that have existed in industrial settings for years. The driving philosophy behind the IIoT is that smart machines are better than humans at accurately, consistently capturing and communicating data. This data can enable companies to pick up on inefficiencies and problems sooner, saving time and money and supporting business intelligence efforts. In manufacturing specifically, IIoT holds great potential for quality control, sustainable and green practices, supply chain traceability and overall supply chain efficiency.
89. What Is Gainspan Gs2000 Protocol For Internet Of Things (iot)?
Ans:
GainSpan GS2000 is one such tech which uses both ZigBee and Wi-Fi. It makes optimum use of power by putting the device into energy-saving standby mode when no data transmission is taking place. Only when the device is awaked or checked for connection failure does the high power consumption connection of Wi-Fi is used.
90. How is business IoT (IIoT) exclusive from the internet of things (IoT)?
Ans:
Internet of Things:- Everyday consumer-level gadgets related to one another and made smarter and barely self-aware.
For examples : Consumer cellular phone, smart thermostat.
Industrial Internet of Things:- System and structures in industries and groups in which failures may be disastrous.
For examples : Man or woman health video display units and alert structures in hospitals.
91. Difference between Arduino and Raspberry Pi?
Ans:
Arduino : A Openly programmable Usb microController, it can execute only one program at a time.
Raspberry Pi : A credit card sized computer, we can run multiple programs at a time and it has more computing power compared to Arduino.
92. What is a "Thing" in the context of the Internet of Things (IoT)?
Ans:
The "Thing" commonly referred to by the concept of the Internet of Things is any item that can contain an embedded, connected computing device. A "Thing" in the IoT could be a shipping container with an RFID tag or a consumer's watch with a WiFi chip that sends fitness data or short messages to a server somewhere on the Internet.
93. What is the Purpose of the MQTT protocol?
Ans:
It provides the connectivity between application and middle ware from net side networks to other side networks.
94. What is the difference between the (IoT) and the sensor commercial enterprise?
Ans:
Sensors may be utilized in masses of various approaches of lots which don't want to be net related. IoT also includes the managing aspect, no longer simply the sensing aspect.