Best Online Training institute in Chennai & Bangalore:
Feed this question to Google and it coughs up – 'An "internship" is an opportunity offered by an employer to potential employees, called "interns", to work at a firm for a fixed, limited period of time.' etc.
Let's make it simpler for you – it's a job before the actual job, a peek into your career before it actually starts. You will go to the office (unless you do a work-from-home internship), have real responsibilities, learn new skills and utilize your existing ones (if any), and get paid (generally). Sounds great, right?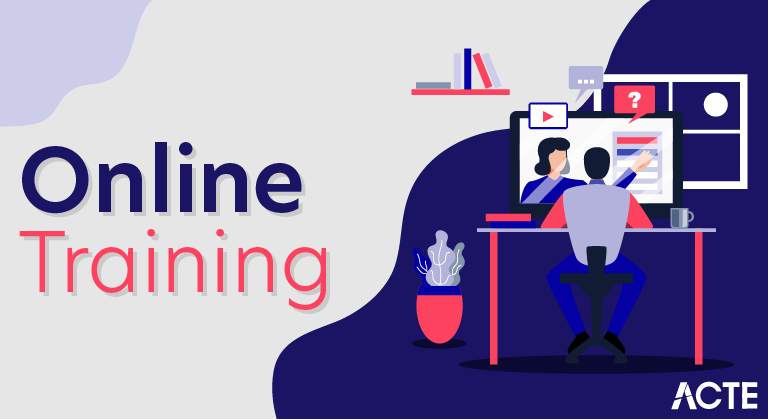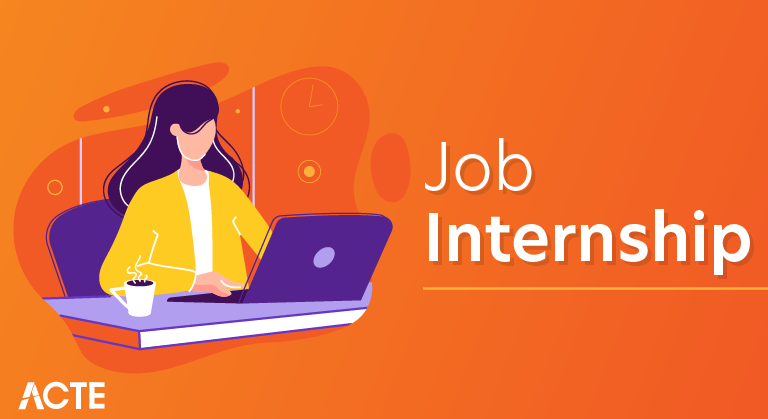 Now, why you should do an internship?
Again, breaking it down into five main points
1. Because of work ex-matters – 44 out of 100 employers value relevant work experience more than any other qualifications while recruiting (Source: The Chronicle of Higher Education). Also, getting experience will do wonders for your confidence during any job interview.
2. Because it allows you to apply classroom knowledge in real-life situations – Internships give you a way to utilize your knowledge base, and expand it, by applying it in situations where the outcome is not the number of marks you score in an exam but something that could affect a whole company.
3. Because many students don't know what they want – Internships can be used as tools to identify, or at times even discover, what you would be good at. Say, you are hired as a marketing intern at a company and that exposed you to content writing (marketing through articles), something that you loved and may eventually think of making a career out of it.
4. Because it opens many doors – Because it opens many doors
Free Internship program for all college students:
Acte provides free Internships for all college going students in Chennai. Based on your interests and field of study, you can opt for the Internship provided by Acte, Chennai. Internships from Acte, Chennai is focused on demands from the best MNCs. These Internships in Chennai are for IT and Non-IT professionals.
these alexander mcqueen knock off for sale are the world?ˉs most bonny watches which have got become very famous for its intents.best la mini d de dior rose des vents replica watches with cheap prices here.
We at Acte are constantly supportive of aspiring students with great potentials from IT as well as Non-IT background. Experts of Acte, Chennai offer the students Real-Time Experiences in addition to opportunities to advance their skills by Hands-on Training. Acte has tie-ups with topmost MNCs. Educational Internships for scholars with wide-ranging support from selecting a domain of their choice till the project implementation and presentation are key features of Internships from Acte. Acte assists students of 1st, 2nd, 3rd, and final year in Chennai.
These Internships last for 15 to 20 or 30 days based on your area of choice. Digital Marketing and Web Development are some of the highlights of the Acte Internship program in Chennai.
This Internship program in Chennai by Acte is designed to offer you Hands-on Knowledge with a number of tools and software. Apart from this, Acte, Chennai designed this Internship program to support On-the-Job culture with community building with experts and trainers having experience of years working in top-notch companies.
As an Intern in Acte, Chennai, you will find great prospects to give momentum to your career. Experts of Acte will help you apply your knowledge and skills into Real-Life Applications. Acte offers an outstanding growth chance to all the dedicated and determined individuals with Real Communication Skills. Your skills will enhance in tune with the incessant changing requirements of the marketplace. You will be able to explore your future options.
This is fundamentally important for any aspiring candidate. Unless you advance yourself with talents that make you stand out in the crowd, you won't be considered competent enough. You ought to have proficiency in your domain and also understand the know-how or industries. You have to be vigilant enough of the opportunities of the marketplace along with sharpening your skill set. Internship at Acte, Chennai is designed to equip you with all that is required for a successful career.
You will receive a certificate, at the end of the Internship. Internship from Acte, Chennai is a doorway to a successful career journey. Students, looking for building careers and getting Internships in Chennai can register in Acte.