Training Course Reviews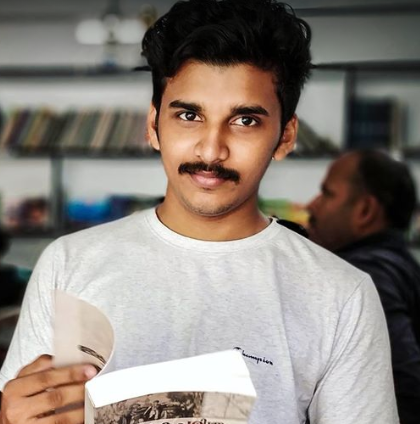 I would like to appreciate the placement cell at ACTE for the efforts they made for providing a fair and ample amount of chances to me. boot-camps and extra classes for us to enhance our technical and interpersonal skills.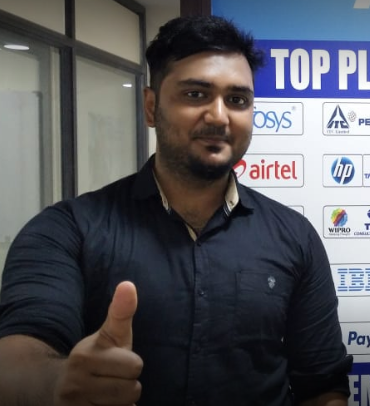 I am very Thankful to the faculties of ACTE as they are very much supportive, helpful and the Placement Cell which is also doing great job by arranging excellent placements of MNCs & good corporate exposure is given to students.

Environment is very peaceful to learn things better. Friendly manner any doubts we can ask at the time he explained for all our queries.The trainer is having very good knowledge.

I have just completed my JAVA Course from ACTE .I found it perfect place to learn JAVA for beginners and experienced people. I would like to thanks trainer Prakash for explaining each and every step from beginning with sufficient examples to understand the topic
ACTE Reviews
This page is dedicated for our Acte Reviews and Testimonials by our students. Please give your reviews here.
Please have a look at our video reviews section – Video Reviews
Acte
Average rating: 4515 reviews
ACTE T Nagar Reviews for Hadoop
I have completed my Hadoop in ACTE at T Nagar. The training was offered. He had a profusion of knowledge and helped me to clarify all the queries and doubts. We were guided mostly by practical sessions which were very helpful.
ACTE T Nagar Reviews for ASP .NET
I really got a good experience with these asp.net. The class is very interactive towards students. The trainer spends his time to clear all my doubts and i had more knowledge about asp.net. A big thanks to ACTE at T Nagar branch.
ACTE T Nagar Reviews for Python
I am satisfied with the Python classes taken and the basics were cleared neatly in ACTE at T Nagar. For fresher's, this will be the best tutorial center. Provides hands-on experience with real-time examples that helps in understanding the concepts much easier
ACTE T Nagar Reviews for Selenium
I have completed Selenium testing fast track with Python in ACTE T Nagar. I had hands-on experience and i have a clear knowledge of python now. Thanks to my trainer who helped me to be on track within a short span and he spent extra hours completed in limited time. Thanks to ACTE and Team.
ACTE T Nagar Reviews for PHP
I have completed PHP Training at ACTE in T Nagar, the training was more flexible and in a convenient manner, my trainer having more knowledge in PHP. Thanks for providing a wonderful training.
ACTE T Nagar Reviews for Oracle
Awesome training institute in ACTE at T Nagar. I came for Oracle training and trainers are very well experienced in teaching and lab facilities are very good. As like they said I was placed in Infosys and still they are supporting me if I have any queries. It is the right place to do training and lead you.
ACTE T Nagar Reviews for Selenium
I was initially confused about whether to choose ACTE in the Selenium course. but now am really happy I have been placed in one of the top most MNC. The training they give with examples is really very useful and they have a lab where we can practice what was thought. overall I had a good experience with ACTE in T Nagar.
ACTE T Nagar Reviews for AngularJS
Recently I learned about AngularJS technology at ACTE in T Nagar, my trainer's way of teaching was professional and they covered the latest syllabus of this course. Simply one of the best coaching institutes in Chennai.
ACTE T Nagar Reviews for NODE JS
I joined ACTE at T Nagar to do NODE JS training, it was an overall a good experience learning technical certification. Pieces of training are given by real-time employees with a good amount of hands-on knowledge over the subject. The trainer who was good in providing the knowledge transfer with good hand-on real-time examples.
ACTE T Nagar Reviews for SAS
I did the SAS course at ACTE in T Nagar, it was very nice and we were able to work on what we learn there itself so douts can are cleared then and there. The trainer was so kind. Even if I ask the same doubt 10 times he'll explain the same in 10 different ways
ACTE T Nagar Reviews for Manual & Automation Testing
I join ACTE for Manual & Automation testing at T Nagar. I wasn't sure that I can learn software Testing but ACTE thought me from the basics of programming which helps me a lot understand java. The training also helps me a lot with current examples to make it easy. They give me a lot of placement opportunities.
ACTE T Nagar Reviews for IOS
I completed my IOS development course in ACTE at T Nagar and it was a pleasant experience, the trainer was a knowledgeable person and took the class with all the latest syllabus. They also provide study material for the students and it is the best place for learning.
ACTE T Nagar Reviews for Android
Recently I did my Android course in the ACTE T Nagar branch and it was very useful in knowing about this technology. Thanks to my trainer for coaching me and helped me to get certified in this course.
ACTE T Nagar Reviews for Selenium
I did my selenium course in ACTE at T Nagar and that was a really good experience in knowing about this technology, the trainer was very professional in teaching and explained all the concepts very well.
ACTE T Nagar Reviews for Spring
I completed my Spring course in ACTE at T Nagar with the guidance of a professional trainer I came to know more about this technology and they provide coaching with the latest syllabus.