Training Course Reviews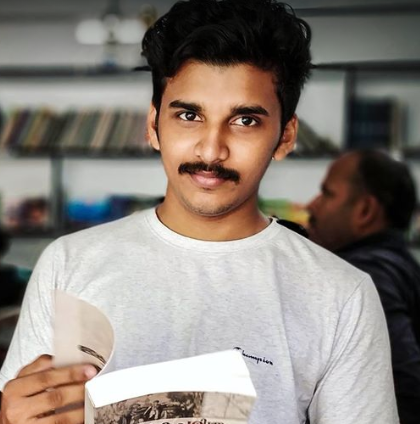 I would like to appreciate the placement cell at ACTE for the efforts they made for providing a fair and ample amount of chances to me. boot-camps and extra classes for us to enhance our technical and interpersonal skills.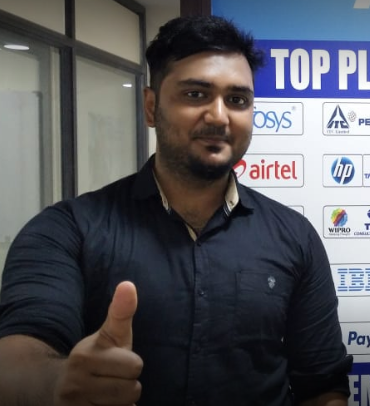 I am very Thankful to the faculties of ACTE as they are very much supportive, helpful and the Placement Cell which is also doing great job by arranging excellent placements of MNCs & good corporate exposure is given to students.

Environment is very peaceful to learn things better. Friendly manner any doubts we can ask at the time he explained for all our queries.The trainer is having very good knowledge.

I have just completed my JAVA Course from ACTE .I found it perfect place to learn JAVA for beginners and experienced people. I would like to thanks trainer Prakash for explaining each and every step from beginning with sufficient examples to understand the topic
ACTE Reviews
This page is dedicated for our Acte Reviews and Testimonials by our students. Please give your reviews here.
Please have a look at our video reviews section – Video Reviews
Acte
Average rating: 9774 reviews
ACTE Adyar Reviews for Blockchain
Great experience in learning about blockchain technology in ACTE at Adyar, learned a lot about this course with the guidance of a professional trainer, the best institute to get trained.
ACTE Adyar Reviews for SharePoint
I studied SharePoint class in the ACTE Adyar branch it was very useful for me and I learned more about this course and trainer help me to get my fluency in the language also gave me practices to understand more in-depth. Simply the best institute to gain knowledge.
ACTE Adyar Reviews for Web Designing
Web Designing training is Very good and excellent. My Trainee teaching method was so good. I learned Bootstrap, Css, PHP, HTML, and CSS very well. I came in weekend class and they gave perfect practical sessions in ACTE at Adyar.
ACTE Adyar Reviews for AngularJS
I learn selenium very soon in a short span of time. My tutor is very good at teaching and clarification of all my doubts. I am really very happy to even proceed with another training with this institute in ACTE at Adyar. I will say it's a good institute overall.
ACTE Adyar Reviews for QTP
I have completed my QTP training at ACTE in Adyar. I completed my course at Anna Nagar, I get a continuous call from the ACTE placement office. They arranged so many interviews with me. Finally, I got placed in Flintobox as a junior software developer. Thanks to ACTE for this wonderful training and placement support after training.
ACTE Adyar Reviews for Data Science with Python
I am satisfied after learning my Data Science with Python class in ACTE at Adyar. They have a good staff who are able to teach and give a perfect example. Also, they provide hands-on experience. Just lookout for the best staff and complaint immediately if you are not satisfied with the particular trainers class. The center will help you replace it with another trainer who might suit you.
ACTE Adyar Reviews for Selenium
ACTE is the right place to learn selenium at Adyar because they have a very good course curriculum designed as per market relevance. Thanks to my trainer and all the staff because they were very supportive and helpful.
ACTE Adyar Reviews for Software Testing
ACTE is the best institute for learning software testing at Adyar. Their teaching was really good. I was thankful to all trainers for their extensive support. I got placed MNC. I learned lots of concepts, we can learn real-time projects also. ACTE is the best place to learn automation.
ACTE Adyar Reviews for Google Cloud
ACTE is the best place to get Google Cloud training with placements at Adyar. I am assured they can be placed if you work. The trainer way of teaching was simply awesome. It gives more knowledge other than the syllabus. Well experienced trainers to teach all courses. Thanks to all trainers and the ACTE team.
ACTE Adyar Reviews for Jmeter
ACTE is the best place for learning Jmeter at Adyar with a 100% job guarantee here. His trainers have the good technical expertise and they are available full day in the institute, we can ask doubt any time. Thanks to all trainers and the ACTE team.
ACTE Adyar Reviews for Python with DS
I was trained with good knowledge and hands-on experience in Python with DS at ACTE in Adyar. Now I had very clear knowledge in the course Python, thanks for training me in the way how I understood. Has fully covered the topics both in practical and theoretical sessions. With the help of greens having a bright future for me in future.
ACTE Adyar Reviews for Azure
I have completed my Azure at ACTE Adyar. I am able to accomplish this with the help of my trainer. He has rich experience in technology and understands student backgrounds to teach accordingly. Thank you very much ACTE.
ACTE Adyar Reviews for SEO
ACTE is the best place to learn about SEO at Adyar, they provide practical sessions to the students for a better understanding of the concepts and the trainers are well experienced to clear the doubts for the students.
ACTE Adyar Reviews for Oracle
I have completed my Oracle Training in ACTE Adyar Branch, I had a very good experience of learning Oracle. The classes were informative and interactive. The Trainer provided us Explanation with the required examples for every activity to learn the Oracle. Our trainer gave me good hands-on and cleared our doubts whenever required." I got placed in TCS with nice package.
ACTE Adyar Reviews for AWS
I have learned AWS here. And it's best in class. The trainers are well knowledgeable and if you are not sure about any topics they don't hesitate to retake that particular session. Unlike some other training institutions, this one provides you some friendly environment to learn new technologies in ACTE at Adyar.