Training Course Reviews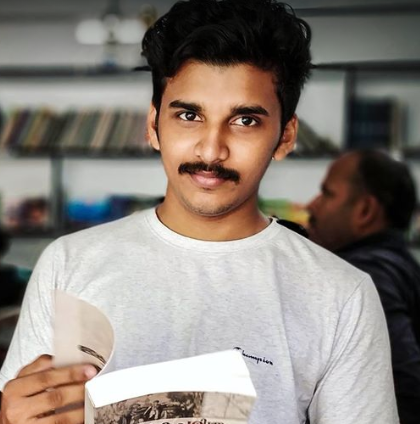 I would like to appreciate the placement cell at ACTE for the efforts they made for providing a fair and ample amount of chances to me. boot-camps and extra classes for us to enhance our technical and interpersonal skills.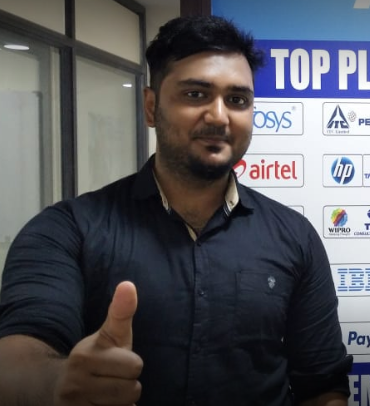 I am very Thankful to the faculties of ACTE as they are very much supportive, helpful and the Placement Cell which is also doing great job by arranging excellent placements of MNCs & good corporate exposure is given to students.

Environment is very peaceful to learn things better. Friendly manner any doubts we can ask at the time he explained for all our queries.The trainer is having very good knowledge.

I have just completed my JAVA Course from ACTE .I found it perfect place to learn JAVA for beginners and experienced people. I would like to thanks trainer Prakash for explaining each and every step from beginning with sufficient examples to understand the topic
ACTE Reviews
This page is dedicated for our Acte Reviews and Testimonials by our students. Please give your reviews here.
Please have a look at our video reviews section – Video Reviews
Acte
Average rating: 7522 reviews
ACTE Porur Reviews for Informatica
I am glad to write my review here, and obviously, it is the good institute, I got training on Informatica at ACTE in Porur, My concept has been cleared, of course, now I can work on Informatic. Thanks to ACTE Team.
ACTE Porur Reviews for SQL
I joined ACTE for SQL & plsql in porur location Not many institutions today give individual attention to students. It's just like a group of people sitting in a classroom out of which most of them are only physically present. Thanks to ACTE for given this opportunity to me.
ACTE Porur Reviews for Machine Learning
I have completed my machine learning course at ACTE in Porur. Trainers are not the only adherent to the syllabus but also redundant to the market challenges. This place has a good infrastructure for the students. I have gained detailed knowledge and thankful to ACTE for the wonderful course.
ACTE Porur Reviews for Digital Marketing
One of the best Digital Marketing training program in ACTE at the Porur branch. Even from the non-technical background, I was able to understand the concept easily. The trainer took all the concepts based on real-time scenarios which make me understand very well. I have adequate knowledge of Digital Marketing and I have the confidence that I will get a job in the related field.
ACTE Porur Reviews for Data Science with Python
I am satisfied after learning my Data Science with Python class in ACTE at Porur. They have a good staff who are able to teach and give a perfect example. Also, they provide hands-on experience. Just lookout for the best staff and complaint immediately if you are not satisfied with the particular trainers class. The center will help you replace it with another trainer who might suit you.
ACTE Porur Reviews for Big Data
I did big data analytics training in ACTE at Porur. In my point of view, ACTE is the best training provider for learning big data analytics courses because our training is fully practical oriented. The trainer spoke with students in a friendly manner.
ACTE Porur Reviews for Artificial Intelligence
I have enrolled for ACTE in an Artificial Intelligence course at Velachery and I am really impressed by their course. Now my interest really increased towards AI. I also got certification from them.
ACTE Porur Reviews for AWS
I have completed AWS Training in Chennai at ACTE in Porur, the training was more flexible and in a convenient manner, my trainer having more knowledge in AWS.
ACTE Porur Reviews for QTP
Great experience in learning the QTP course in ACTE at Porur. Trainers are very friendly to clear our doubts anytime through Whats App or call. When I joined this course I know what the purpose of this course is but now I have good knowledge of my course. This is the best institute to learn something.
ACTE Porur Reviews for Oracle
I joined Oracle Training in ACTE at Porur. The training was excellent and the trainer made sure that each and every topic is thought with live examples. As promised ACTE placed me within 3 months in Wipro. Thanks to my tutor and ACTE for setting up my career.
ACTE Porur Reviews for Jquery
I visited many institutes to lean Jquery for interviews at ACTE in Porur. All of them are teaching at a very basic level. I finally reached the right place and learned interview oriented java course. I got enough confidence to attend product based MNC interviews. Thanks, ACTE Class for giving me great confidence.
ACTE Porur Reviews for Advanced Java
I have joined the Advanced Java Course in ACTE at Porur, this is the best TRAINER to learn java and the best materials and good environment. Teaching is exceptionally good. Full coverage is there. A very good option for the freshers., if you want to learn technologies as well as a job.
ACTE Porur Reviews for Python
I joined ACTE for python training in Porur. It was a good learning experience. The trainer was friendly and cleared the doubts with patience. ACTE trainers are working professionals so we get exposed to real-time scenarios as well. Thanks for providing a wonderful training.
ACTE Porur Reviews for Digital Marketing
I joined to learn digital marketing and got a good understanding of the subject. Classes are interactive and the teaching methodology is very good. Recommended for anyone who's looking for this course in ACTE at Porur.
ACTE Porur Reviews for RPA Blue prism tool
I have to learn a course for the RPA Blue prism tool in ACTE at Porur. Very good course structure. Was very valuable for me as I immediately got a job after the course. So much practical learning, industrial use cases, and full hands-on experience. Every time when I stuck trainer helps in clearing doubts and Institute, good placement support.