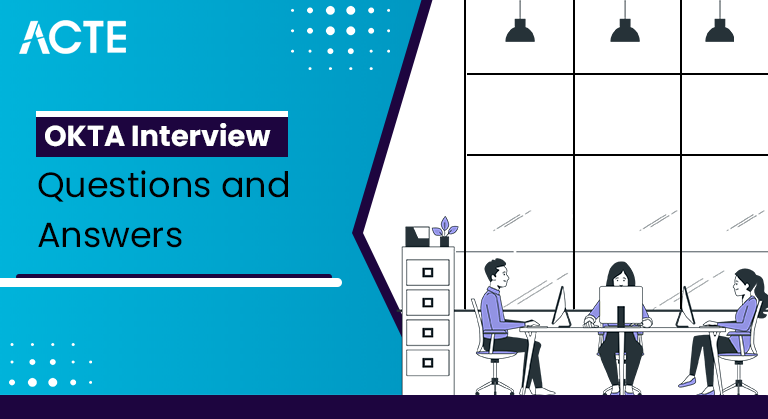 Get OKTA Interview Questions and Answers [ TO GET HIRED ]
Last updated on 14th Nov 2021, Blog, Interview Questions
OKTA is a publicly traded identity and access management software system. This provides cloud software that helps companies to manage and secure user authentications into modern applications, for developers to build identity controls into the applications, website web services and devices. The main purpose of the OKTA system is to provide secured and authorized assessment with any software devices. We have designed frequently asked industry level OKTA interview questions with answers to help those who want to pursue their desire in this field. With the help of this, you can crack any type of complex interview in an easier way.
1.What is OKTA?
Ans:
OKTA is a cloud identity service that connects anyone with the checked application upon any other device. OKTA is a service that provides enterprise-grade identity management, which is created for the cloud. But cooperative with various on-premises applications. By using OKAT, IT can control any employee's approach to any application or device.
2.What is the use of OKTA authentication?
Ans:
OKTA authentication allows the user to authenticate their business operations and execute tasks like multicore authentications, account verifications and also assist you to reset your forgotten passwords and unblock the accounts.
3.List the types of authentications that are there in OKTA?
Ans:
Two different types of authentications are present in OKTA they are:-

Multicore authentication.
Recovery.
4.What is Multi-factor authentication?
Ans:
Multi-factor Authentication gives various ways to improve accessibility by letting the right people in and the wrong people out. Multiple factors are listed below:-

Knowledge: this depends upon the user's ability.
Possession: this depends upon something that users already have.
Biometric: this depends upon something which the user is.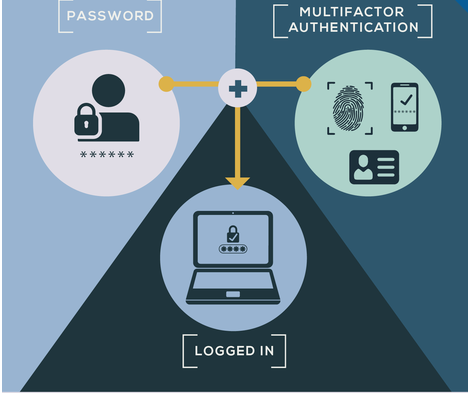 5.Why is OKTA so popular?
Ans:
There are three main reasons why OKTA is so popular they are:-

Complete identity management solution:

Ans:

5000+ cloud applications and integrations.
Works for on-premises, mobile, and cloud.
It has improved compliance and security.

Global customers:

Ans:

3100+ customers over various industries in 185 countries.
Customers bear firms like century fox, Experian, Adobe, and NASDAQ.

Industry recognition:

Ans:

In the year 1993, OKTA is recognized as the innovative product of the year.
6.List various OKTA products?
Ans:
Below are the various products of OKTA:-

SSO.
Universal directory.
Lifecycle management.
OKTA API products.
Multi-factor authentication.
7.Give a few examples you know for 2-factor authentication?
Ans:
Credit card + Signature.
ATM card + PIN.
Username + Password.
PIN + Fingerprint.2-factor authentication is used to increase the security level.
8.Tell me a few examples you know for 3-factor authentication?
Ans:
3-factor authentication is used to provide the highest security; few examples are:-

Username + Password + Fingerprint.
Username + User code + SecurID token.
9.What is the use of SSO?
Ans:
SSO (Single Sign-on) enables users to obtain all their applications by signing in just once. With SSO, users are required to remember a single password. Below is the list of benefits of Single Sign-on:-

Increases usability, productivity, and access.
Decreases risk of inadequate password habits.
Reduces the cost of the help desk.
Removes the requirements for various passwords.
10.Is it possible for an OKTA admin to see the user password?
Ans:
No, the OKTA admin cannot see the user password, but they can see the username of any user.
11.What is the use of Platform security?
Ans:
Platform Security is practiced to protect a whole platform also secures the complete span of software or devices upon that platform, removing the requirement to incorporate individual, multiple security standards for different programs upon the system. Security is the platform level that makes the security process easy for IT, including developers.
12.List the different components of platform security?
Ans:
The five different components of platform security are:-

General Platform Security.
Login security.
Access Control Rules.
Domain Separation.
Encryption Support.
13.What does the OKTA universal dictionary allow us to do?
Ans:
The universal directory enables you to save employee, partner, plus customer profiles within OKTA, by creating a user-based and single source of truth.
14.What are the primary activities of the OKTA super admin?
Ans:
The following are the primary activities Of OKTA super Admin:-

Super Admin generates any other admins.
Installations and Configurations of any other agent.
Allocating jobs to various OKTA groups.
Permitting admittance to the Support team of OKTA.
Adding users to admin groups.
Access CSV file to execute auditing tasks.
15.Tell me something about SAML?
Ans:
SAML is nothing but an open standard for allotting authorization plus authentication among various providers.
16.Why do we have to utilize SAML?
Ans:
SAML has several gains for unique users, service providers, and identity providers:-

Administrative jobs like password reset etc., take very little time with the use of SAML.
Security has improved.
It also enhances usage by overcoming obstacles.
17.Differentiate between SCIM server and SCIM connector?
Ans:
SCIM server is generally a SaaS application. This transfers the identity of data to Slack or box within the SaaS application.SCIM connector is a cross-domain identity management standard. SCIM connector assists you in controlling and monitoring every type of object at the endpoint.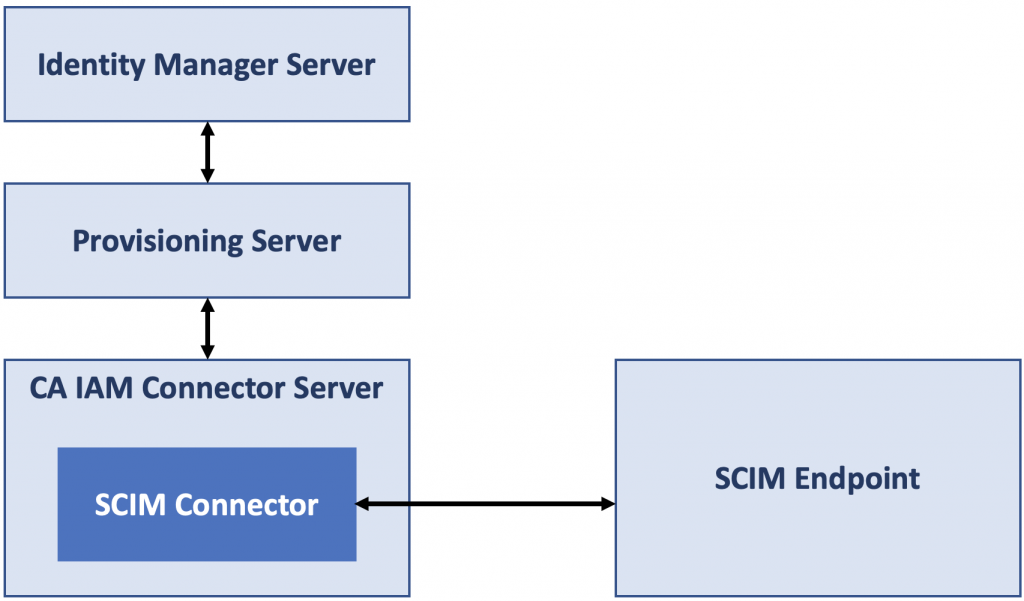 18.For multi-factor authentication, how much time does SMS(OTP) is available? Can we edit the OTP?
Ans:
In Multi-factor authentication, the availability of SMS (OTP) is for 5minutes. Notably, users cannot edit or change it. As of now, within Okta MFA, we cannot configure the timeout option.
19.Can we use multiple mobile numbers within OKTA multi-factor authentications?
Ans:
No, we cannot use more than one mobile number in OKTA multi-factor authentication.
20.Can the remembered device/account in MFA be removed?
Ans:
Yes, there is a method to remove the remembered device or account. In MFA, a table named People -> where you can discover the 'reset multifactor' button -> this button removes any MFA set on any account/device.
21.How to get notified that our passwords will be expiring soon?
Ans:
OKTA gives an option for its OKTA users; this option can de be driven as follows:-

Select securities -> tick authentication -> choose default policy -> you will discover "prompt user 'X' days before the password expires.
22.What are the two factors which define the last logon for OKTA users?
Ans:
Whenever any OKTA user logs within the OKTA groups, there are two AD attributes are available to manage this process are:

Last Logon.
Last login timestamp.
23.How can we add users in the majority in OKTA?
Ans:
Okta Admin can upload users in the majority by navigating over the below location.

Directory -> more action -> "Import users from the CSV".
24.Tell me a way to download whole groups or users from OKTA?
Ans:
All users plus groups cannot be located within one place. We can find 80% of them in system logs and reports. User's permissions can be located within the Security → Administrators directory.
25.What do you know about state tokens?
Ans:
State token is termed as a temporary token through which current transactions states are encoded.
26.How can we enable MFA in OKTA?
Ans:
We can do it by following the below steps:

The first step is to Log in to Okta org-like user amidst the administration.
Tick the "Admin" to go inside the interface called the administrator.
Opening the menu named "Security" is your third step.
Choose "Authentication" from that menu.
Click the "Multifactor" option.
Click the button named "Edit" within the section– "Factor Types".
Checkboxes must be check which is right next to the "Google Authenticator" plus "SMS Authentication".
Tick the "Save" button, which is green in color.
27.What is the use of oktaClient.instantiate(SecurityQuestionFactor.class); ?
Ans:
oktaClient.instantiate(SecurityQuestionFactor.class); is used to add factor in JAVA.
28.How to reset OKTA MFA?
Ans:
We can reset our MFA by logging into our Okta org upon a mobile device or computer. Tick on username, which is on the top of the menu, and then the menu item called 'Settings' must be selected. Navigate to the Extra Verification section, then choose Restart or Setup, which is right next to the MFA Factor you desire to set up or reset. Give the required data and finally save it.
29.How to give priorities to the password policies?
Ans:
The universal directory gives policies named "group password", wherever a policy holding greater priority than others will receive precedence.
30.If multiple factors are configured for an OKTA MFA user, which one will be considered?
Ans:
In the case of Okta MFS multiple factors, users will get an opportunity to pick the factor that users desire to use. Admin can restrain easy factors by building policies.
31.How to create an OKTA API Token?
Ans:
We can create an OKTA API token simply by following these steps:-

Go to the Service Account Dashboard.
In the Service Account Dashboard, choose Security.
In Security, there is an option called API select it.
On the API page, select an option called "Create Token." by this, we can create an OKTA API token.
32.What is the use of Device Trust solutions of OKTA?
Ans:
OKTA Device trust allows its users to access the applications from only trusted devices.OKTA Trust Device helps organizations to protect their corporate resources by enabling only partners and end-users to access the integrated applications of OKTA.
33.List various Client-based solutions of OKTA?
Ans:
The four different Client-based solutions of OKTA are:

Jamf Pro-managed macOS.
Managed domain-joined Windows.
MDM-Managed ios.
MDM-Managed Android.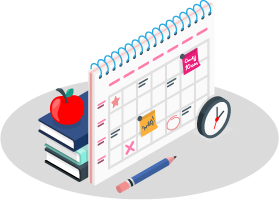 Learn OKTA Certification Training Course to Build Your Skills
Weekday / Weekend Batches
See Batch Details
34.What are the two different SAML-based solutions?
Ans:
The two different SAML-base solutions are:-

VMware Workspace ONE for ios and Android devices.
VMware Workspace ONE for macOS and Windows Computers.
35.What are the benefits of OKTA Device Trust for Windows?
Ans:
Key benefits of OKTA Device Trust for Windows are:-

We can work in multiple environments. Provides ultimate security.
OKTA Certificate Authority provides frictionless end-user participation.
Even if there is no network boundary defined, it protects the organization's information.
36.What is the use of the tasks page?
Ans:
Tasks page is used to know the details of tasks listed within the Status section, which is present in the Dashboard page.
37.What do you know about a notification page?
Ans:
The notification page is used to check all the notifications that we have sent, notification we have deleted, and also allows us to generate new custom notifications.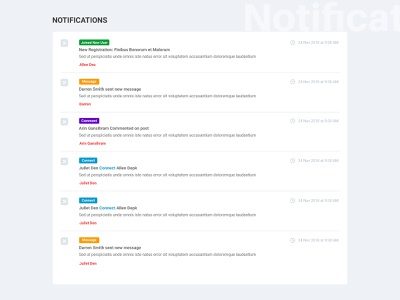 38.What are the types of end-user notifications?
Ans:
There are two types of end-user notifications they are:-

The administrator sent custom notifications: these notifications are generated and managed by the administrator only.
New app assignments: these notifications are automatically sent to the user whenever they are assigned with a new application. These notifications are one-time messages. If the users close these messages, then the notifications get deleted.
39.How to create a notification?
Ans:
Creating a notification is very simple. You have to follow these steps:

The first step is to select the "send message" option.
After selecting the "send message" option, a new notification dialogue box will be opened. Just type your message within it.
If you are willing to send that message to every employee of your organization, you have to click the "send to everyone" option.
Remember that the message must not beat 150 characters.
40.How to delete notifications?
Ans:
To delete a notification, you just have to select the delete(x) icon right next to the message you want to delete.
41.What is the use of OKTA HealthInsight?
Ans:
An organization's security settings were audited by HealthInsight. This also suggests us the tasks to enhance the security poster. These recommended securities are only for admins who are responsible for managing employees in the organization.
42.What is the use of Delegated authentication?
Ans:
Using Delegated authentication, users can sign in to OKTA by using the credentials of the Active Directory of the organization.
43.How system logs determine risks?
Ans:
System logs give insights to determine risks by combining any of the two following reasons:

Suspected Threat
Anomalous Device
Anomalous Location
44.What are Identity Providers?
Ans:
Identity Providers manage the accounts of the users. Including Identity Providers within the OKTA will allow users to register themselves with the custom applications by authenticating a smart cart or a social account.
45.List the benefits of Social Authentication?
Ans:
Social Authentication provides comfortable self-registration for its users.
No additional password is needed.
Whenever the social profiles of users are updated, then their OKTA profiles are also updated automatically.
There is no need to generate and manage a user database, or there is no need to manage passwords or usernames.
46.Name some of the ist domains?
Ans:
Few important list domains are:-

*.okta-emea.com
*.okta.com
*.oktacdn.com
*.mtls.oktapreview.com
*.oktapreview.com
47.What are the different domains under port80 that are used for troubleshooting the certificate revocation?
Ans:
The three domains that are used for troubleshooting the certificate revocation are:-

Crl4.digicert.com
ocsp.digicert.com
crl3.digicert.com
48.List the features of Workflow?
Ans:
The three key features of Workflows are:-

Event Hooks: Event Hooks can trigger the process flows within your software.
Automation: automation will give the response to the modifications done in the end-user lifecycle.
Inline Hooks: Inline Hooks will help us to integrate the custom code within the OKTA workflows.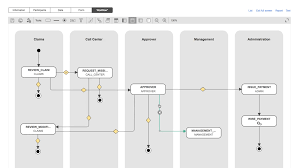 49.What are the different attributes of Event Hooks?
Ans:
The six different attributes of an Event Hook are:-

URL
Name
Authentication secret
Authentication field
Subscribe to events
Custom header fields
50.How to add users manually?
Ans:
You can add users manually by following these steps:-

The first step is to go to the admin console to find the Directory option then click "people."
The second step is to click the option called "Add Person."
In this third step, you have to select the user type or select the default option.
In this step, you have to fill the fields like Name, email, passwords, etc.,
Finally, click the save button.
51.How long SMS(OTP) is valid for multi-factor authentication? Can we edit it?
Ans:
SMS(OTP) is valid only for 5 minutes. We cannot modify it. Timeout is not configurable as of now in Okta MFA.
52.How to add users in bulk in Okta?
Ans:
Okta Admin can upload users in bulk by navigating to below location. Directory → More Actions → "Import Users From CSV". Okta also provides Realtime Sync facility to updates user profiles, groups, group members during sign-in period instead of waiting for any import.
53.Which two attributes define last logon of a Okta user?
Ans:
Whenever any Okta user logs in Okta account, the AD attributes- lastLogon and lastLogonTimestamp are modified and updated to recent.
54.How to add factor in Java?
Ans:
Code to add factor in JAVA: oktaClient.instantiate(SecurityQuestionFactor.class);
55.What is Single Sign-on? Explain its benefits.
Ans:
Single Sign-On (SSO) enables us to integrate all web and mobile apps. It has many benefits like it reduces login related help desk problems. It is also faster and easy to use different apps for new users. Also, IT related businesses can be integrated faster.
56.What is MFA Multi-Factor Authentication?
Ans:
Multi-Factor Authentication is an electronic way to authenticate access to a website or an application. MFA secures the user from trying to get into their account and uses their private data to their advantage. It can be harmful to identity theft and usage of financial assets by the unknown party. An example of this could be fingerprint scanners and passwords, both being used for security reasons. Fingerprint scanning is a second way to ensure that the person is the actual user who is logging into his/her account.
57.Is there any duration fixed for SMS OTP for multi-factor authentication?
Ans:
Yes, there is a duration fixed for the SMS OTP for multi-factor authentication, which is only five minutes.
58.In what ways Okta can help in authentication and verification?
Ans:
Other than username and password, Okta can also provide a variety of ways for verification of users, which includes:-

Okta Verifies
SMS Authentication
Voice Call
Google Authenticator
U2F Security Key
YubiKey OTP
59.What is Okta Verifies?
Ans:
Okta verifies the home app of Okta that can identify the users. Okta can send you a push notification, and The Okta verify app helps in approving the user. Okta verify generates a six-digit code that can be entered in Okta's login screen to access the required app. You can download the Okta verify app from the apple store and google play.
60.What is SMS Authentication?
Ans:
SMS authentication will use the text messaging services on the cell phone to send a one-time login code. Still, you cannot enter this code by approving a push notification as you did in the Okta verify. You can type it in by hand. This is the only difference between the application and SMS authentication.
61.How to use Voice Call in okta?
Ans:
There will be a call involved in this procedure. They will call you and speak over the access code out loud for you to note it. You can then type the code into the browser to access the application.
62.What is Google Authenticator?
Ans:
A third-party app that generates the six-digit code for you. Then, you type in that code into the login screen. If you fail after five attempts, your account will be locked, and you will have to get in touch with the administrator.
63.What is U2F Security Key?
Ans:
U2F Security Key is a certain users can prefer to use a physical security key. Some companies do create hardware keys that can help in authenticating you by your computer's USB port.
64.What is YubiKey OTP?
Ans:
A yubiKey is a physical MFA device that delivers an OTP. Whenever activated, use a USB connector, press onto YubiKey token to generate OTP, and Okta will validate.
65.What publication tools do you have experience working on during your time as a technical writer?
Ans:
On top of the basic word processing tools, your interviewer will be looking to hear that you have familiarity with some of the various diagramming tools, online content management tools and other digital publishing tools. Be open and honest with what you are experienced with and don't hesitate to point out where you may be inexperienced, as long as you can point out that you are willing and able to learn new tools of the trade.
66.What programming languages would you consider yourself fluent in?
Ans:
They most importantly want to know that you are adaptable and able to learn on the fly if needed. Talk about the different languages that you consider yourself fluent in and, if possible, do as much research into Okta as you can prior to your interview and try to speak to the specific languages that they work with.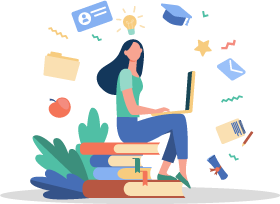 Get JOB OKTA Training for Beginners By MNC Experts
Instructor-led Sessions
Real-life Case Studies
Assignments
Explore Curriculum
67.How do you stay organized and on track when working on multiple projects or duties at the same time?
Ans:
In this role with Okta, you will likely be expected to manage multiple projects at the same time. Your ability to plan, manage deadlines and handle high needs items that come up on a regular basis will be essential to your success in this role and your interviewer is looking to hear how you plan for success. Whether you utilize an electronic tool or a written list, there are no right or wrong answers as long as you can prove in your answer that this method works out great for you.
68.What software analysis and design tools do you have familiarity working with?
Ans:
As a software engineer for Okta, your interviewer wants to hear that you have experience in utilizing tools that you make you more proficient in your work. Dig back on your past experiences and talk openly about your experiences with the different analysis and design tools that are available to help you be better in the work that you do. In the end, make sure that your interviewer understands that you are proficient in the use of these tools and open to learning and using new tools as well.
69.How can we set up to send an email notification to new users upon joining?
Ans:
There is one checkbox, which needs to be unchecked to send a welcome email to any new user. Navigation for the same is as below:-

Okta Admin Console → Directory → Directory Integrations → AD → Settings → 'Don't send new user activation emails for this domain' Checkbox.
70.Which two attributes define the last login of an Okta user?
Ans:
Whenever any Okta user logs in Okta account, the AD attributes- last login and last logon timestamp are modified and updated to recent.
71.Is it possible to change the MFA prompt text?
Ans:
No, Okta doesn't support changing MFA prompt text as of now.
72.What is Lifecycle Management?
Ans:
Automate user onboarding and offboarding by ensuring seamless communication between directories such as Active Directory and LDAP, and cloud applications such as Workday, SuccessFactors, Office 365 and RingCentral.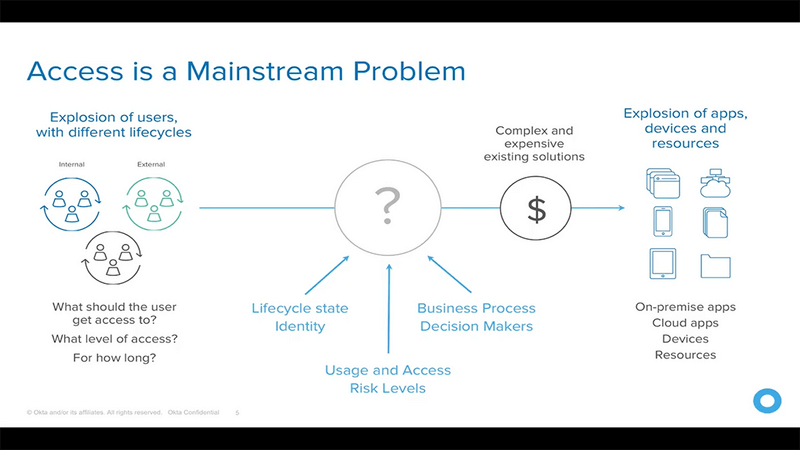 73.How to Deliver Customizable User Experience?
Ans:
Leverage Okta APIs and widgets to create fully-branded login flows or end-user portals. You can even use our APIs to build a custom admin experience where customers or division managers can manage their users.
74.How to extend Okta to Any Use Case?
Ans:
Solve any complex identity integration, data or automation challenge by taking advantage of Okta's broad APIs. Run scripts to modify user data, automatically integrate apps or integrate with custom workflows.
75.What is the Leverage the Best-in-Class Customer IAM (CIAM) Solution?
Ans:
Free your developers to focus on the customer experience and leave identity to Okta. Leverage Okta as an "identity API" for all your app dev projects, with Okta handling authentication, authorization and user management.
76.What is Okta's Approach to Security?
Ans:
The Okta Identity Cloud is designed, built, maintained, monitored, and regularly updated with security in mind. To deliver our service with consistent confidentiality, integrity and availability to every customer—regardless of their industry, size, products used, etc., Okta operates under a shared security responsibility model.
77.How to shared Security Responsibility Model?
Ans:
The shared security responsibility model is a framework adopted by many cloud providers—including Amazon AWS, Microsoft, and Salesforce—to identify the distinct security responsibilities of the customer and the cloud provider. In this model:-

Okta is responsible for the security of the cloud.
You are responsible for the security in the cloud based on your company's information security requirements.
78.What is Infrastructure/Physical Security?
Ans:
The Okta technical team has deep experience in developing and operating market-leading cloud services. Okta drew on that experience to select an infrastructure provider that can scale and support Okta's security and availability requirements.
79.What is Instance Level Security?
Ans:
Multi-factor authentication is required for administrative access to host operating systems for instance management. These administrative hosts' systems are specifically designed, built, configured and hardened to protect the management plane of the cloud. Okta logs and audis all such access. AWS has no access rights to our guest OS environments, which are locked down and completely controlled by Okta administrators.
80.How to Fault Separation to Improve Reliability?
Ans:
Okta improves reliability by leveraging Amazon features to place instances within multiple geographic regions, as well as across multiple Availability Zones. Each Availability Zone is designed with fault separation and physically separated across typical metropolitan regions (each on different floodplains and in seismically stable areas). The Amazon Data Center controls page describes several fault separation controls implemented for AWS' Availability Zones.
81.What is Data Security (Data-at-Rest Security)?
Ans:
Okta makes multiple investments to ensure our customers' data is secure and available. As detailed in the Service-Level Security section below, customer data, and access to it, is isolated at the customer level within Okta's data layer. Physically, that data is stored using the AWS Elastic Block Storage (EBS) service. To meet Okta's one-hour recovery point objective, database snapshots of EBS volumes are taken regularly and stored in AWS' S3 storage service. Access to S3, even within AWS, requires encryption, providing additional insurance that the data is also transferred securely.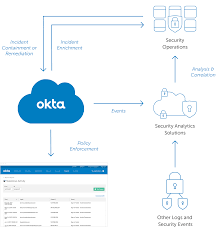 82.What is the Software Development Security?
Ans:
The Okta Software Development Lifecycle is designed with precautions to reduce security risks during code development while delivering software functionality.
83.What are the Business Prioritization & Planning?
Ans:
During this phase, Product and Engineering Management plan and set priorities on new service features, components, or functionalities. The business requirements may specify:

The value of the information involved.
The criticality of the new service and the information it holds.
The legal, regulatory and contractual environment the system must operate within.
84.What is System Design?
Ans:
During the design phase, the solution must present the appropriate security controls to address the security and compliance requirements set during the planning.
85.What are the Service-Level Security?
Ans:
This section presents some of the controls implemented by Okta at the service level to secure the platform. The Service-Level security controls are divided in the following areas:-

Okta's Encryption Architecture.
Tenant Data Security.
Tenant Network Segregation and Security.
Tenant Performance Segregation.
Tenant Feature Set Segregation.
Web Application Security.
Service-Level Availability and Performance Monitoring.
86.What is the Tenant Data Segregation?
Ans:
Okta leverages encryption to segregate customer data. The logical data segregation is applied to the data storage using symmetric encryption, over the wire using asymmetric encryption, and to the key storage using segregated databases and KMS.
87.What is Confidential Data Encryption?
Ans:
In some cases, customers wish to store confidential Personally Identifiable Information within their Universal Directory to provision into downstream applications. Okta admins can choose the specific attributes they wish to encrypt via Universal Directory. This information is encrypted using symmetric keys exclusive to their tenant and is not searchable within the Okta admin console. In addition to the data encryption, Okta uses a security framework that isolates the tenant data during its access.
88.How to Custom Domains and Certificates?
Ans:
In addition, depending on your subscription, Okta allows you to bring your own url domains, e-mail senders, and HTTPS certificates. You can use these features for a complete domain name isolation and to use certificates issued by a Certificate Authority of your choice.
89.What is Session Context Validation?
Ans:
Okta developed logic that validates requests based on the user's "context." The context is a function of two unique identifiers and a session cookie. This prevents cookie hijacking and replay.
90.What is Okta ThreatInsight?
Ans:
As described earlier, Okta implements IP blacklisting and other security controls to mitigate the risk of Distributed Denial of Service (DDoS) attacks at the global router level. Aside from these IP addresses which Okta identifies as malicious, there are thousands of more login attempts initiated from IP addresses which seem to be suspicious in a certain timeframe, but have not demonstrated ongoing malicious activity.

Okta ThreatInsight aggregates IP addresses causing account lockout, brute force, and password spraying attacks across one or more Okta orgs. In the Okta product, ThreatInsight is surfaced as a security setting to block access from these suspicious IPs, or to just audit the IPs. For login attempts initiated from an IP identified by Okta ThreatInsight, administrators can choose to take no action, block access altogether, or just choose to audit the IP address. Okta ThreatInsight is evaluated pre-authentication before all login events, therefore addressing the issue of account lockout.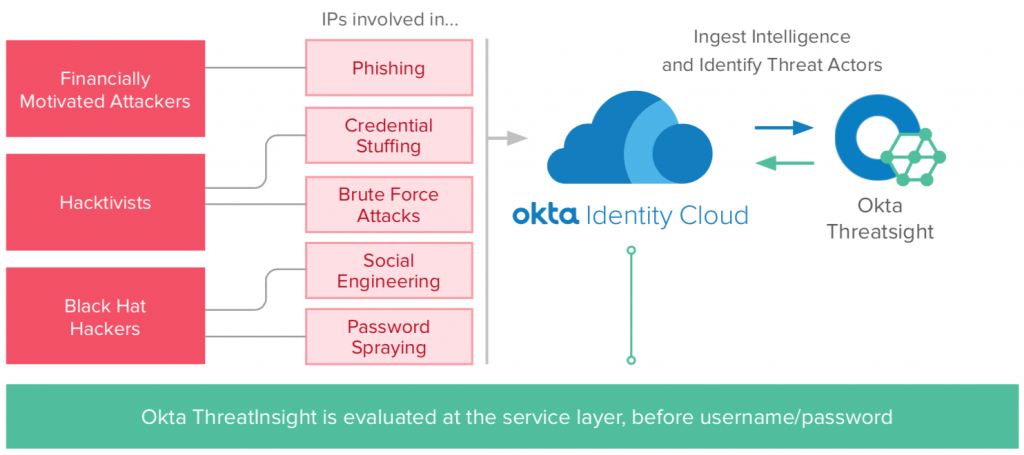 91.How to Built-in PINs in okta?
Ans:
Okta Mobile includes built-in PINs. Administrators can require these PINs and also define a timeout interval that meets their security policies. If a company is already using a mobile device management (MDM) PIN policy, they can opt not to require the Okta Mobile PIN.
92.What is PIN Expiration?
Ans:
Okta lets admins shorten the lifetime of the Okta Mobile PIN for additional security. Users are prompted to log in to Okta Mobile with their user and password on a regular basis to reset their PIN.
93.What is Application visibility?
Ans:
Administrators can choose whether a given application can be used for Okta Mobile. This allows admins to hide apps that are not optimized for mobile or require additional security.
94.Why choose Okta?
Ans:
By definition, password security is weak security. To protect your people, your data, and your apps, you need to additional layers of authentication. Okta supports user-friendly authentication factors like Okta Verify with Push along with soft-token factors, SMS factors and third-party factors from RSA, Symantec, Duo, and others.
95.How can be On-premises directory integration?
Ans:
Cloud and web applications have independent user stores that are not integrated with on-premises directories, posing yet another obstacle to rolling out single sign-on everywhere. What's needed is a centralized user store, like Okta's Universal Directory that federates across all applications.
96.It's all about the user .
Ans:
Okta was built to delight the user. Simplicity and ease of use are hallmarks of Okta's solution on desktops, laptops, and mobile devices. We protect users by also protecting their apps and devices, and we stay out of the way. Think of us as your invisible guardian in the cloud.
97.How to Security starts with identity?
Ans:
Okta helps customers solve their toughest security and access challenges. We provide a central place where you can manage people, applications, and policies across all on-prem, cloud, web, and mobile apps. Okta ensures that the people accessing your company's resources and data are approved users In addition to multi-factor authentication, Okta offers a number of mobile-specific security features to ensure your data remains secure, even on mobile devices.
98.Explain media type formatters.
Ans:
In web API, media type formatters are classes that are responsible for serialization data. Here, serialization generally means a process of translating data into a format that can be transmitted and reconstructed later. Because of serializing request/response data, Web API can understand request data format in a better way and send data in a format that the client expects. It simply specifies data that is being transferred among client and server in HTTP response or request.
99.Who can consume Web API?
Ans:
A large range of clients such as browsers, mobile devices, iPhone, etc., include or consume web API. It is also good for using along native applications that require web services but not SOAP support. It can also be consumed by any client that supports HTTP verbs such as GET, DELETE, POST, PUT.
Strategy Management Sample Resumes! Download & Edit, Get Noticed by Top Employers!
Download
100.How to handle errors in Web API?
Ans:
Web API generally provides greater flexibility in terms of handling errors. Exception handling is a technique that is used to handle run-time errors in application code. One can use HttpResponseException, HttpError, Exception filters, register exception filters, Exception handlers to handle errors. Exception filter can be used to identify unhandled exceptions on actions or controllers, exception handlers can be used to identify any type of unhandled exception application-wide, and HttpResponseException can be used when there is the possibility of an exception.