AWS Course with
100%
Job Guarantee
Training for Both Novice and Experienced Learners.
Professional Training and Job Placement Guarantee.
396+ Clients for Recruiting and 11564+ Trained Students.
AWS Certified Professional with 13+ Years of Experience.
Continual Access to Study Guides, Videos, and Interview Questions.
Placement Support
Lifetime Access

3K
Course Fees on Month
₹8999
₹18000
(Lowest price in chennai)
See why over 1,000,00+ Students choose Acte AWS Course Curriculam
Curriculam Designed By Experts
Expertly designed curriculum for future-ready professionals.
Industry Oriented Curriculam
An exhaustive curriculum designed by our industry experts which will help you to get placed in your dream IT company
30+ Case Studies & Projects

215+ Languages & Tools

21+ Live Sessions
Overview of Cloud Computing and AWS
AWS Global Infrastructure
AWS Identity and Access Management (IAM)
Amazon EC2 (Elastic Compute Cloud)
Amazon S3 (Simple Storage Service)
Amazon RDS (Relational Database Service)
Amazon VPC (Virtual Private Cloud)
Networking basics in AWS
AWS Security Groups and Network ACLs
AWS VPC Peering and VPN Connections
AWS Web Application Firewall (WAF)
Amazon EBS (Elastic Block Store)
Amazon Glacier
Amazon CloudFront
Amazon S3 Glacier Deep Archive
Architecting on AWS
AWS Well-Architected Framework
AWS CloudFormation
AWS Elastic Beanstalk
AWS Identity and Access Management (IAM) advanced topics
AWS Key Management Service (KMS)
AWS Security Token Service (STS)
AWS GuardDuty and Security Hub
Creating a data pipeline
Deploying a web application
Building a serverless application
Amazon Route 53 (DNS)
AWS Direct Connect
AWS Transit Gateway
Amazon CloudFront advanced topics
Amazon DynamoDB
Amazon Redshift
Amazon Aurora
Amazon Neptune
Advanced architectural patterns
High availability and fault tolerance
Big Data and Analytics on AWS
Serverless architectures
AWS CodePipeline
AWS CodeDeploy
AWS Elastic Beanstalk advanced topics
AWS OpsWorks and Chef
Amazon EMR (Elastic MapReduce)
AWS Glue
Amazon Kinesis
Amazon Athena and Quicksight
Amazon SageMaker
AWS DeepRacer
AWS DeepLens
AWS Lambda for Machine Learning
Building a Serverless Chatbot
Implementing Microservices Architecture
Building a Highly Scalable Web Application
AWS Training Projects
Become a AWS Expert With Practical and Engaging Projects.
Practice essential Tools

Designed by Industry experts

Get Readl-world Experience
Building a serverless application
Create a serverless app with AWS Lambda, API Gateway, and DynamoDB for a basic CRUD API, offering a hands-on experience with serverless architecture and AWS tools.
Construct a data pipeline with AWS Glue, S3, and Athena to extract, transform, and load data into a warehouse or lake, providing valuable experience in AWS data processing and analytics.
Deploying a web application
Create a web app using Flask or Node.js and deploy it on AWS Elastic Beanstalk to gain hands-on experience with automated deployment and infrastructure management.
Implementing Infrastructure as Code
Create a resource template using AWS Cloud Formation or AWS CDK to enable automatic deployment, enhancing scalability and manageability of your infrastructure.
Implementing DevOps practices
Establish a CI/CD pipeline with AWS CodePipeline, CodeBuild, and CodeDeploy for automated application build, testing, and deployment, ensuring faster and reliable releases.
Creating a Data Analytics Pipeline
Create a real-time data pipeline using AWS services such as Kinesis, Glue, and Redshift to ingest, transform, and store data for analysis and reporting in a data warehouse.
Building a Highly Scalable Web Application
Use AWS services like EC2, Elastic Load Balancer, Auto Scaling, and RDS to build a web application that can handle high traffic loads and scale dynamically.
Implementing Microservices Architecture
Decompose a monolithic app into microservices, deploying them with AWS ECS or EKS to gain expertise in scaling and managing containerized apps.
Building a Serverless Chatbot
Utilize AWS Lambda, Amazon Lex, and Amazon Connect to create a chatbot for automated customer support, integrating it with messaging platforms or websites.

Practical
Training

Global
Certifications

Flexible
Timing

Instant
Doubt Solving

Trainer
Support

Study
App/Material

Placement
Support

20+ Case studies
& Projects

Resume Building
Sessions

Mock
Interviews
Career Opportunities

After AWS Training
AWS Cloud Architect
Cloud architects are responsible for crafting and deploying AWS-based solutions tailored to the needs of organizations, prioritizing security, scalability, and cost-efficiency.
AWS Cloud Engineer
Cloud engineers focus on the deployment, management, and maintenance of AWS infrastructure, including servers, databases, and networking.
AWS DevOps Engineer
DevOps engineers use AWS services to automate software development, deployment, and operations processes, promoting collaboration between development and IT teams.
AWS Solutions Architect
Solutions architects design and present AWS solutions to meet specific business requirements and work with development teams to implement these solutions effectively.
AWS Developer
AWS developers create applications and services using the AWS platform, harnessing the capabilities of AWS services such as AWS Lambda, API Gateway, and various others.
Cloud Security Engineer
Cloud security engineers specialize in securing AWS environments, implementing security best practices, and monitoring for potential threats and vulnerabilities.
---
Amazon S3
AWS Lambda
Global Accelerator
CloudFormation
OpsWorks
AWS Networking
Auto-scaling
AWS Databases
VPC Networking
AWS RDS and DynamoDB
CloudWatch and IAM
EBS, EFS, and FSx
ELB, Auto Scaling
AWS Global Infrastructure
AWS Command Line Interface
AWS Security Services
AWS Logging Mechanisms
AWS Storage Cost Optimization
AWS Well-Architected Framework
AWS EC2 and Elastic Beanstalk
---








Our
Instructor
Learn from the certified and real time working professionals.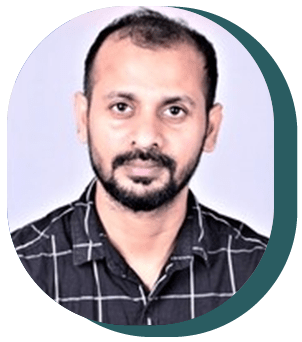 Rajesh
Experience : 9 Years
Specialized in : Amazon Web Services (AWS) Solutions Architecture, AWS EC2, S3, Lambda, CloudFormation, and DevOps on AWS.
More Details : Over 9+ years of experience working with AWS cloud services. Rajesh is a certified AWS Solutions Architect with a focus on designing scalable and reliable cloud solutions. He has a knack for simplifying complex AWS concepts for learners and provides hands-on experience in building cloud applications.
Ranjitha
Experience : 7 Years
Specialized in : AWS DevOps, CI/CD Pipelines, Docker, Kubernetes, and AWS Elastic Beanstalk.
More Details : More than 7+ years of experience in DevOps and cloud automation. Ranjitha is an AWS DevOps expert who specializes in automating software delivery pipelines on AWS. She helps students understand the principles of DevOps and how to leverage AWS services for efficient deployment.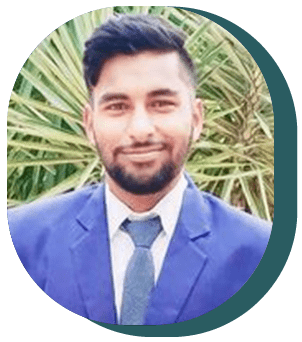 Deepak
Experience : 7 Years
Specialized on : AWS Security, Identity and Access Management (IAM), VPC, AWS GuardDuty, and Security Best Practices.
More Details : Over 7+ years of experience in AWS security and compliance. Deepak is a certified AWS Security Specialist. He focuses on teaching students how to secure their AWS environments, implement access controls, and follow security best practices in the cloud.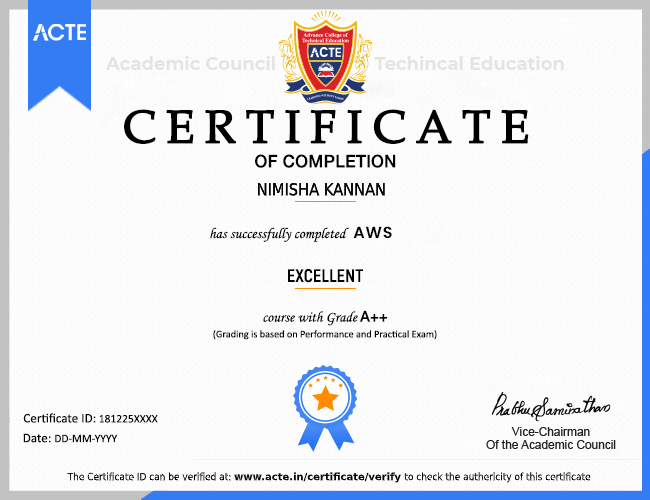 GET A SAMPLE CERTIFICATE
AWS certifications can enhance your career prospects by demonstrating your knowledge and skills in cloud computing. They are recognized by employers globally and can lead to higher-paying job opportunities.
As of my last knowledge update in September 2021, there are multiple AWS certifications categorized into roles like Solutions Architect, Developer, SysOps Administrator, DevOps Engineer, and more. AWS may introduce new certifications over time.
You can prepare for AWS exams by studying AWS documentation, taking online courses, using AWS whitepapers, and practicing with sample exam questions. AWS also offers official training courses and practice exams.
AWS certifications are good for three years. In order to keep your certification status after then, you must recertify.
Some of the popular AWS certifications include AWS Certified Solutions Architect, AWS Certified Developer, AWS Certified SysOps Administrator, and AWS Certified DevOps Engineer.
AWS certifications have different prerequisites based on the certification level and specialization. Some certifications require prior experience and knowledge, while others are open to beginners.
AWS certification exams can be scheduled via the AWS Certification website or by getting in touch with a certified testing facility.
AWS offers both online proctored exams and in-person exams at test centers. Online exams provide flexibility but have specific requirements for the testing environment.
Job Assistant Program
Your Intent To Master Next Level Skills Are Appreciated
We Take Pride In Being Part Of 4 Lakh Plus Career Transition Worldwide
Get hands-on training from experts.

Experts help you in building the best of your portfolio.

Know where you stand in the skill mastery

Experience real-time interviews with SMEs

Facilitating career success through strategic industry placements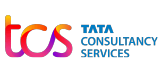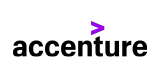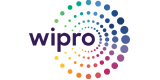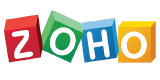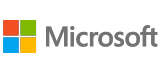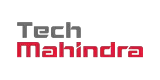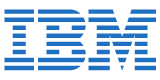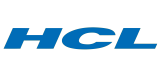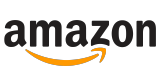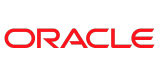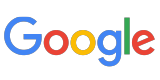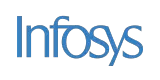 100+ Organizations Trust Us With Their Openings
ACTE has built strong partnerships with over 100+ organizations, becoming their trusted choice for sourcing top talent. Our track record of success and established trust make us the go-to resource for businesses seeking the right candidates. The reasons for this trust will be discussed in this article, along with how our steadfast commitment to excellence regularly produces excellent results.
1000+ Hiring companies
3K+ Student already placed
 

55% Average Salary Hike

 

45 LPA Highest Salary

 

12000+ Career Transition

 

400+ Hiring Partners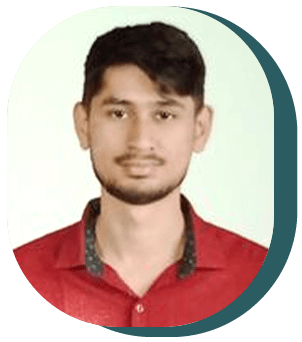 Amit
Fresher
AWS Developer | Bengaluru
Got 3 LPA Package
I began my journey as a fresher with ACTE's AWS Developer program, and it was transformative. The trainers were highly knowledgeable, and the hands-on labs made me proficient in AWS services. I'm now working as an AWS Developer, and I owe it all to ACTE.
Fresher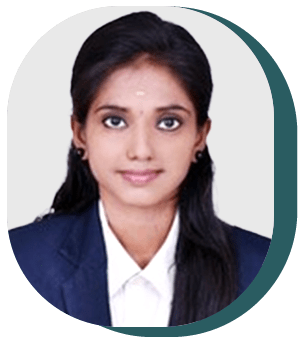 Ayana
Fresher
AWS Cloud Engineer | Chennai
Got 3 LPA Package
ACTE's AWS Cloud Engineer course was a game-changer for me. The comprehensive curriculum and expert trainers gave me a solid understanding of cloud technologies. I now enjoy a fulfilling career as an AWS Cloud Engineer.
Fresher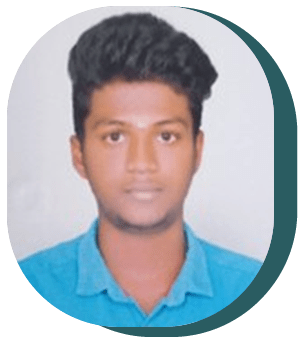 Jai Kumar
Fresher
AWS Solutions Architect | Hyderabad
Got 3 LPA Package
Transitioning from a fresher to an AWS Solutions Architect was challenging, but ACTE made it possible. The program's focus on architectural best practices and hands-on projects was invaluable. I'm now designing AWS solutions with confidence.
Fresher


Job Opportunities in AWS
More Than 35% Of Developers Prefer AWS. AWS Is The Most Popular And In-Demand Programming Language In The Tech World.
AWS Training FAQ's
Elevate Your Coding Skills - AWS Training for Beginners and Beyond!
AWS training provides individuals and organizations with the knowledge and skills to effectively use AWS cloud services. It's important because AWS is a leading cloud platform, and trained professionals can leverage its capabilities for various business needs.
AWS training options include:
Online courses
Classroom training
Virtual classrooms
Certifications
Workshops
Hands-on labs
The cost of AWS training and certification exams varies depending on the course or certification level. AWS offers free introductory courses and paid courses with varying price ranges. Certification exam fees also vary based on the level of the certification.
Prerequisites vary by certification level. Some certifications have no prerequisites, while others may require prior AWS experience or the completion of specific courses.
Yes, AWS certifications are globally recognized and highly respected in the IT industry. They are sought after by employers worldwide.
AWS self-paced training refers to online courses and learning resources that allow individuals to study AWS topics and complete training modules at their own pace. It offers flexibility for learners to access training materials when it suits their schedule.
Benefits of AWS self-paced training:
Flexibility
Learn at your own pace
Access to diverse AWS courses and materials
Convenient online learning experience
AWS self-paced training courses are typically accessible through the AWS Training and Certification website or the AWS Learning Management System (LMS). You can enroll in courses, access training modules, and track your progress online.
Yes, AWS self-paced training is accessible globally, provided you have an internet connection. You can access courses and materials from anywhere at your convenience.
Benefits of AWS online training:
Flexibility
Convenience
Accessibility from anywhere
Cost-effectiveness
Learn at your own pace
AWS online training courses may offer interaction with instructors through discussion forums, chat, email, or scheduled Q&A sessions. The level of instructor interaction varies by course.
AWS online training resources may include:
Video lectures
Written content
Hands-on labs
Quizzes
Practice exams
Documentation
To enroll in AWS online training courses, you typically need to create an AWS Training and Certification account, browse the course catalog, and enroll in the courses of your choice.
AWS online training is conducted remotely, while in-person training takes place in a physical classroom. Online training provides flexibility for learners to access content from anywhere with an internet connection.
AWS corporate training refers to training programs and courses provided by AWS to organizations for their employees. The needs of enterprises to improve their AWS knowledge and competency are especially addressed by the way it is developed.
Enhanced technical abilities of employees
Increased productivity
Improved quality of AWS-based projects
Employee retention and attraction benefits
Group sizes for AWS corporate training can vary. AWS can accommodate training sessions for both small and large groups, depending on the organization's needs.
Yes, AWS corporate training can be delivered globally to meet the training needs of organizations regardless of their location.
Benefits of AWS corporate training:
Improved employee skills
Enhanced workforce productivity
Cost-effective cloud adoption
Implementation of best practices for AWS usage
Benefits of
Learning at ACTE
Embrace the benefits of education here, and watch your future flourish!!
Flexibility: Online, weekends & more.
Hands-on: Projects & practical exercises.
Placement support: Resume & interview help.
Lifelong learning: Valuable & adaptable skills.
Full curriculum: Foundational & advanced concepts.
Want to be our Franchise?
Corporate Training Enquiry
Internship Training with Certification
Get Training Quote for Free
Connect With Course Advisor
Talk to a Career Expert
Schedule 1:1 free counselling
Transform Your Ambitions into Achievements.
We Offer Practical Classes.
100% Placement Support Is Provided to Students.
Trainers Have 9+ Years of Experience.
Global Recognization Certification Provided.
Expert-Led No.1
Executive Post Graduate Certification in Data Science & Artificial Intelligence