Digital Marketing Course with
100%
Job Guarantee
Training for New and Experienced Learners.
413+ Recruiting Clients and 10682+ Trained Students.
Guaranteed Job Placement and Professional Training.
Expert in Digital Marketing With 12+ Years of Experience.
Access to Study Guides, Videos, and Interview Questions.
Placement Support
Lifetime Access

3K+
Course Fees on Month
₹8999
₹18000
(Lowest price in chennai)
See why over 25,000+ Students choose ACTE Digital Marketing Course Curriculam
Curriculam Designed By Experts
Expertly designed curriculum for future-ready professionals.
Industry Oriented Curriculam
An exhaustive curriculum designed by our industry experts which will help you to get placed in your dream IT company
 

30+&nbsp Case Studies & Projects

 

9+&nbsp Engaging Projects

 

10+&nbsp Years Of Experience
Understanding digital marketing and its importance
Overview of digital marketing channels
Different job roles within digital marketing
Online presence management
Digital marketing trends
Domain registration and website hosting
Website architecture
Understanding website elements
WordPress and CMS fundamentals
Responsive website design
Website security
Keyword research and analysis
On-Page optimization techniques
Off-page optimization techniques
Content optimization for SEO
Competitor analysis and SEO audits
SEO tools and metrics
Understanding Google Ads
Different types of ads
Ad campaign structure
Keyword selection and targeting
Ad creation and optimization
Ad copywriting
Setting up social media accounts
Creating a content strategy
Building a social media following
Social media engagement
Facebook, Instagram, Twitter, and LinkedIn advertising
Social media analytics
Email marketing trends
Types of email campaigns
List building and segmentation
Email campaign creation
Email performance metrics
Email marketing automation
Introduction to mobile marketing
Mobile app development
Mobile website design
SMS marketing
Mobile advertising
Mobile analytics
Content marketing strategy
Content types
Blogging and content creation
Content promotion and distribution
Content marketing metrics
Guest blogging
Introduction to analytics
Google Analytics setup
Analytics metrics and measurements
Analytics reports
Conversion tracking
Data analysis for marketing optimization
Keyword Research and Optimization
Video Marketing Campaign
Email marketing campaign
Advanced keyword research and targeting
Site architecture for SEO
Schema markup
Advanced on-page optimization
Advanced off-page optimization and link building
Penalties and recovery
Geo-targeting
Ad extensions
Dynamic search ads
Display advertising
Remarketing
A/B testing
Facebook Ads Manager
Instagram Ads
Twitter Ads
Advanced targeting
A/B Testing and Optimization
Retargeting
Landing page optimization
Conversion rate optimization
A/B testing
Form optimization
Call-to-action optimization
Lead nurturing and email workflows
Behavioral segmentation
Personalization
Advanced email cadence
Autoresponders
Drip campaigns
Email CRM integration
Mobile app marketing
In-app advertising
ASO (App Store Optimization)
Push notification optimization
SMS automation
Mobile audience segmentation
Advanced content distribution techniques
Content marketing analytics
Influencer marketing
Visual content marketing and video marketing
Brand journalism
Content optimization and repurposing
Custom reports and dashboards
Advanced segmentation and filters
Measurement planning and analysis
Advanced conversion tracking
Goal and event tracking
Data visualization
Marketing automation implementation
Data analytics and reporting
Paid search campaign optimization
Digital Marketing Training Projects
Become a Digital Marketing Expert With Practical and Engaging Projects.
 

Practice essential Tools

 

Designed by Industry experts

 

Get Real-world Experience
Keyword Research and Optimization
Select a topic, research keywords using tools like Google Keyword Planner or Ubersuggest, and optimize content for improved search visibility.
Make and post niche videos on YouTube or TikTok, use a smartphone or basic editing tools to create content, share it on social media, and interact with your audience.
Initiate an email campaign to promote products, services, or events. Create attractive templates, automate emails, and track engagement via platforms like Mailchimp or Constant Contact.
Landing Page Optimization
Optimize a website landing page by conducting A/B tests with diverse headlines, images, and calls-to-action to boost conversion rates. Incorporate insights from the analysis into the final landing page design.
Conduct a multi-platform social ad campaign with audience targeting, budget optimization, and conversion tracking for better performance. Maximize ROAS by refining landing pages, ads, and visuals.
Run a Google Ads SEM campaign, creating ad groups, adjusting bids, and refining ad copy for better performance. Analyze conversions and Google Analytics for keyword optimization.
Paid Search Campaign Optimization
Create a PPC ad campaign using Google Ads, Bing Ads, or other platforms, emphasizing KPI optimization like CPC, conversion rate, and ROAS.
Data Analytics and Reporting
Analyze data from digital channels (social media, web, email, etc.) using tools like HubSpot, Facebook Insights, or Google Analytics to generate detailed insights and campaign recommendations.
Marketing Automation Implementation
Build a marketing automation system with email marketing, lead nurturing, and scoring, necessitating CRM expertise (HubSpot, Marketo, Salesforce) and email marketing best practices.

Practical
Training

Global
Certifications

Flexible
Timing

Instant
Doubt Solving

Trainer
Support

Study
App/Material

Placement
Support

20+ Case studies
& Projects

Resume Building
Sessions

Mock
Interviews
Career Opportunities

After Digital Marketing Training
Digital Marketing Specialist
This role involves creating, managing, and executing digital marketing campaigns across diverse channels: social media, email, SEO, and PPC advertising.
SEO Analyst
SEO specialists focus on optimizing websites to improve search engine rankings. They work on keyword research, on-page and off-page optimization, and technical SEO.
Social Media Manager
Plans for using social media must be created and implemented by social media managers. They manage social media accounts, create content, and analyze performance metrics.
Content Marketing Manager
Content marketing managers direct content creation and distribution strategies, focusing on blog posts, articles, videos, and engaging content for the target audience.
Email Marketing Specialist
Email marketers design and execute email marketing campaigns. They segment email lists, create compelling email content, and analyze campaign performance.
Affiliate Marketing Manager
Affiliate marketing managers are responsible for supervising affiliate programs, recruiting new affiliates, and maintaining relationships to market products or services.
---
SEO
Yoast
SERPs
On-page Optimization
Search Engine Marketing
Real-time Analytics
Web Analytics
Domain and Archive Tools
Google Analytics
Email Marketing
Social Media Marketing
Digital Marketing Strategy
Mobile Marketing
Content Marketing
Branding
Marketing Analytics
Product Positioning
Predictive Analytics
Pricing Strategy
Video Marketing
Webpage and Blog Post Optimization
Facebook & Instagram Advertisement
---







Our
Instructor
Learn from the certified and real time working professionals.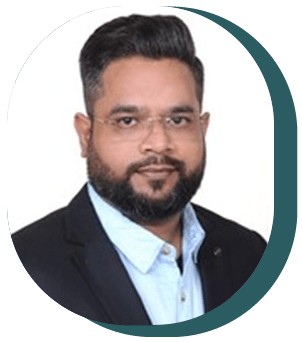 Dinesh
Experience : 9 Years
Specialized in : Search Engine Optimization (SEO), Keyword Research, On-page and Off-page SEO, Google Analytics, and Content Marketing.
More Details : Over 9+ years of experience in digital marketing and SEO strategies. Dinesh is a certified SEO expert with extensive experience in optimizing websites for search engines. He teaches students how to improve online visibility and drive organic traffic.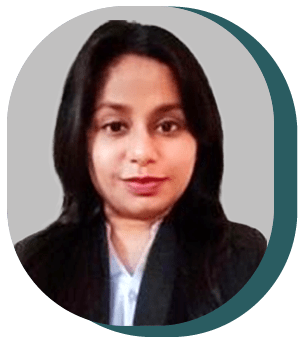 Ramya
Experience : 6 Years
Specialized in : Pay-Per-Click (PPC) Advertising, Google Ads, Bing Ads, Display Advertising, and Social Media Advertising (Facebook Ads, Instagram Ads).
More Details : More than 6+ years of experience in paid advertising and PPC campaigns. Ramya is a digital advertising specialist who helps students understand the intricacies of paid advertising on various platforms. She focuses on optimizing ad campaigns for maximum ROI.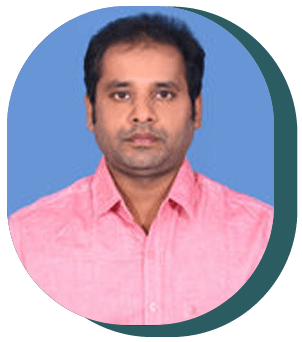 Arun Kumar
Experience : 10 Years
Specialized on : Social Media Marketing (SMM), Social Media Strategy, Content Planning, Social Media Analytics, and Influencer Marketing.
More Details : Over 10+ years of experience in social media marketing and strategy. Arun Kumar is a social media guru who guides students in creating effective social media marketing strategies. He emphasizes the importance of engaging content and analytics.
Digital Marketing Certification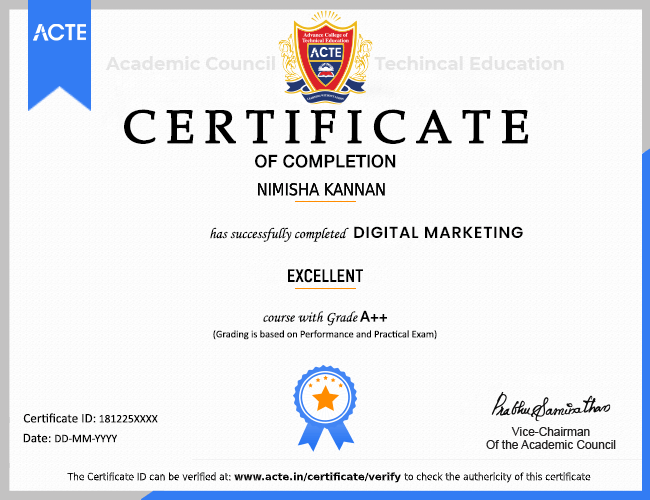 GET A SAMPLE CERTIFICATE
Digital marketing certifications can enhance your career prospects by demonstrating your proficiency in digital marketing strategies and techniques. They are recognized by employers and can lead to job opportunities in the field.
Many digital marketing certifications are recognized globally and are widely accepted by employers in various countries. However, the level of recognition may vary depending on the certification provider and the specific certification.
Enhances skills in digital marketing.
Improves job prospects in the field.
Increases earning potential.
Validates expertise in digital marketing.
Demonstrates commitment to ongoing learning.
Professional development.
Yes, there are different kinds of certificates for digital marketing, including general certifications that cover a variety of topics and specialized certifications that are focused on particular fields like SEO, social media marketing, or email marketing.
The duration of earning a digital marketing certification depends on the program or course you choose. Some certifications can be completed in a matter of weeks, while others may take several months of study and practice.
Prerequisites vary depending on the certification. Some certifications are open to beginners, while others may require prior experience or knowledge of digital marketing concepts.
Preparation strategies may include enrolling in formal training programs, studying digital marketing guides and textbooks, practicing with sample exam questions, and gaining hands-on experience in digital marketing.
Many employers value digital marketing certifications as they provide assurance of your skills and knowledge in the field. A competitive employment market might make you stand out with certifications.
Job Assistant Program
Your Intent To Master Next Level Skills Are Appreciated
We Take Pride In Being Part Of 4 Lakh Plus Career Transition Worldwide
Get hands-on training from experts.

Experts help you in building the best of your portfolio.

Know where you stand in the skill mastery

Experience real-time interviews with SMEs

Facilitating career success through strategic industry placements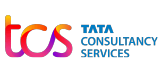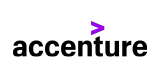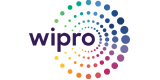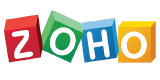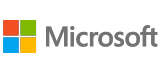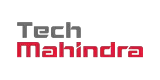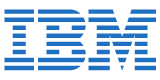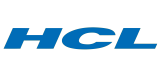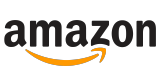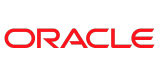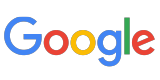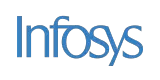 100+ Organizations

  Trust Us With Their Openings
ACTE serves as the valued partner for over 100+ organizations in their quest to identify top talent for job vacancies. Our extensive experience and a track record of success have formed the bedrock of trust that businesses depend on when seeking ideal candidates. The reasons for this trust will be discussed in this article, along with how our unwavering commitment to excellence consistently produces outstanding results.
1000+ Hiring companies
3K+ Student already placed
 

55% Average Salary Hike

 

45 LPA Highest Salary

 

12000+ Career Transition

 

400+ Hiring Partners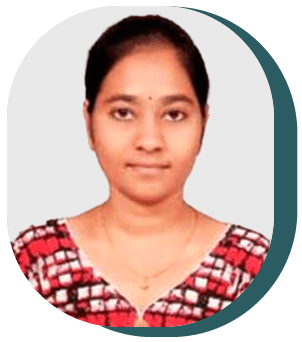 Kavitha
Fresher
SEO Analyst | Bengaluru
Got 3 LPA Package
Starting as a fresher, I had little knowledge of SEO. ACTE's SEO Analyst program transformed my career. The trainers' expertise and practical assignments honed my SEO skills. Now, I work as an SEO Analyst with confidence.
Fresher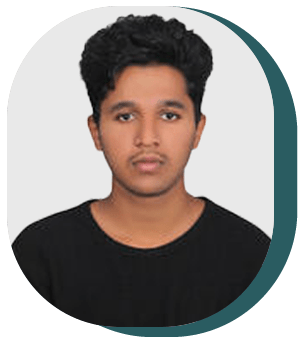 Charan
Fresher
Digital Marketing Specialist | Chennai
Got 3 LPA Package
ACTE's Digital Marketing Specialist course was the stepping stone in my career. From the basics to advanced strategies, the program covered it all. I'm now a Digital Marketing Specialist, devising effective online campaigns.
Fresher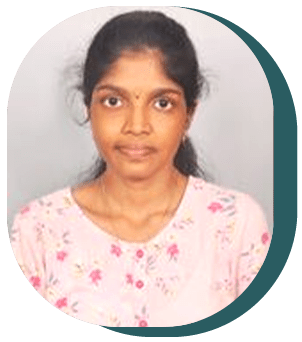 Swathi
Fresher
Social Media Manager | Hyderabad
Got 3 LPA Package
Becoming a Social Media Manager was my dream, and ACTE helped me achieve it. The program's focus on social media strategy, content creation, and analytics was invaluable. I now manage social media for brands with confidence.
Fresher

Digital Marketing Reviews
Job Opportunities in Digital Marketing
More Than 35% Of Developers Prefer Digital Marketing. Digital Marketing Is The Most Popular And In-Demand Programming Language In The Tech World.
You can Work as a
Upcoming In-Demand Jobs
Digital Marketing Training FAQ's
Elevate Your Coding Skills - Digital Marketing Training for Beginners and Beyond!
Digital marketing training is an educational program that teaches individuals or professionals the skills and strategies needed to plan, execute, and analyze digital marketing campaigns. It covers various digital marketing channels, tools, and techniques.
Digital marketing training benefits a diverse audience, including:
Business owners
Marketing professionals
Students
Entrepreneurs
Anyone interested in online product or service promotion
The duration of digital marketing training varies depending on the program and your learning pace. While more in-depth programs could need several months, some courses can be finished in a few weeks.
Digital marketing training typically includes topics such as:
SEO (Search Engine Optimization)
Social Media Marketing
Content Marketing
Email Marketing
PPC (Pay-Per-Click) Advertising
Web Analytics
Digital Marketing Strategy
After completing digital marketing training, you can pursue careers as a digital marketer, SEO specialist, content marketer, social media manager, email marketing specialist, digital strategist, or start your own digital marketing agency.
Self-paced training is suitable for individuals who have busy schedules, need flexibility in their learning, or prefer to learn independently. It's ideal for those looking to acquire digital marketing skills at their own pace.
Advantages include flexibility, the ability to set your own study schedule, the freedom to revisit topics as needed, and the absence of rigid deadlines or class schedules.
Self-paced digital marketing training covers various topics, including:
SEO (Search Engine Optimization)
Social Media Marketing
Content Marketing
Email Marketing
PPC (Pay-Per-Click) Advertising
Web Analytics
Digital Strategy
Instructors' availability depends on the course structure. Some courses offer forums or email support where learners can ask questions, while others are entirely self-study.
Online training is appropriate for a wide range of people, including professionals, business owners, students, freelancers, and anybody interested in digital marketing.
Advantages include flexibility, accessibility from anywhere, a wide range of course options, cost-effectiveness, and the ability to learn at your own pace.
Online digital marketing training covers a range of topics, including:
SEO (Search Engine Optimization)
Social Media Marketing
Content Marketing
Email Marketing
PPC (Pay-Per-Click) Advertising
Web Analytics
Digital Strategy
Interaction with instructors can vary. Some courses offer opportunities for live webinars or discussion forums, while others are entirely self-paced.
Course materials are typically accessible through a course platform or learning management system (LMS) provided by the training provider.
Corporate digital marketing training is a specialized program designed to enhance the digital marketing skills and knowledge of employees within an organization.
Corporate training is typically intended for employees, teams, or departments within a company looking to improve their digital marketing expertise.
Topics covered in corporate digital marketing training may include:
SEO (Search Engine Optimization)
Content Marketing
Social Media Marketing
Email Marketing
Online Advertising
Web Analytics
Digital Strategy
Depending on the objectives and needs of the company, the time may vary significantly. Training can take place over a few weeks or months or as a one-time workshop.
Interaction with instructors may be possible, especially in live training sessions or workshops. However, it depends on the training format chosen.
Benefits of
Learning at ACTE
Embrace the benefits of education here, and watch your future flourish!!
Flexibility: Online, weekends & more.
Hands-on: Projects & practical exercises.
Placement support: Resume & interview help.
Lifelong learning: Valuable & adaptable skills.
Full curriculum: Foundational & advanced concepts.
Want to be our Franchise?
Corporate Training Enquiry
Internship Training with Certification
Get Training Quote for Free
Connect With Course Advisor
Talk to a Career Expert
Schedule 1:1 free counselling
Transform Your Ambitions into Achievements.
We Offer Practical Classes.
100% Placement Support Is Provided to Students.
Trainers Have 9+ Years of Experience.
Global Recognization Certification Provided.
Expert-Led No.1
Executive Post Graduate Certification in Data Science & Artificial Intelligence