ACTE Reviews & Testimonials
Training Course Reviews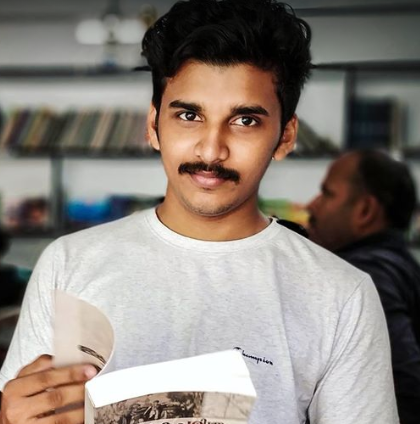 I would like to appreciate the placement cell at ACTE for the efforts they made for providing a fair and ample amount of chances to me. boot-camps and extra classes for us to enhance our technical and interpersonal skills.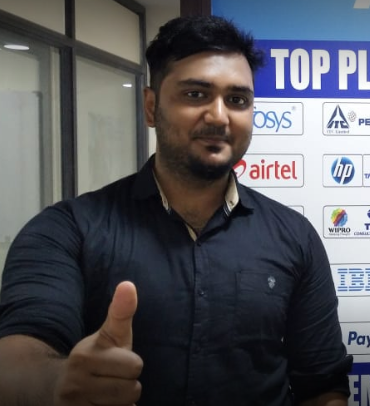 I am very Thankful to the faculties of ACTE as they are very much supportive, helpful and the Placement Cell which is also doing great job by arranging excellent placements of MNCs & good corporate exposure is given to students.

Environment is very peaceful to learn things better. Friendly manner any doubts we can ask at the time he explained for all our queries.The trainer is having very good knowledge.

I have just completed my JAVA Course from ACTE .I found it perfect place to learn JAVA for beginners and experienced people. I would like to thanks trainer Prakash for explaining each and every step from beginning with sufficient examples to understand the topic
ACTE Reviews
This page is dedicated for our Acte Reviews and Testimonials by our students. Please give your reviews here.
Please have a look at our video reviews section – Video Reviews
Acte
Average rating: 9651 reviews
ACTE Chennai Reviews for Dot net
The best IT institute training I have experienced.. Environment is very peaceful to learn things better.. Training is so good so that people could get used to the topic very easily..you people will rock always?.thank to ACTE Chennai.
ACTE Chennai Reviews for Pentaho
Hey Guys, I really want to tell you all, They are doing simply awesome. I have joined here for Pentaho training, ACTE took me to the core level. Trainer, he is an excellent professional guy.
He really made me believe myself in Pentaho. I would personally suggest you if you are looking for Java class please join in ACTE.
ACTE Chennai Reviews for Hadoop
Very good teaching. Had a best experience. There is always a positive learning environment with flexible timings. Personal attention is given. Gives enough time, sessions to practice till you get confident & perfect. Thank You ACTE for this best learning experience.
ACTE Chennai Reviews for Data Science
It was a wonderful experience pursuing the Data Science courses here. Got to learn new things. Everyone was so supportive, the coordinator, the trainer, they supported a lot. Whenever extra class was needed to be arranged, the coordinator and the trainer were always ready for it. Trainer was very helpful, he helped me a lot to understand the concepts. Even in between the trainer used to conduct mock tests to ensure we are really understanding the concepts. This is the Best Data Science Training. Not only theoretical part they mostly focused in the practical, live projects. Happy to do the course from this ACTE.
ACTE Chennai Reviews for Digital Marketing
One of the best Digital Marketing training program in ACTE in Chennai. Even from the non technical background I was able to understand the concept easily. Trainer took all the concepts based on real time scenarios which make me understand very well. I have adequate knowledge of Digital Marketing and I have the confidence that I will get job in the related field.
ACTE Chennai Reviews for AWS
I am satisfied after learning my aws class here. They have a good staff who are able to teach and give perfect example. Also they provide hands on experience. Just look out for the best staff and complaint immediately if you are not satisfied with the particular trainers class. The center will help you replace with another trainer who might suit you.
ACTE Chennai Reviews for Data Science
I have joined ACTE for " Data Science " course in Chennai. My trainer had great level knowledge in Data Science. He used to take the class in lively environment. He used to provide us live example for each and every topics. He has provided us all the concept in very easy manner. He has very good knowledge and teaching skill.
Excel Training in ACTE Velachery
i have completed the Basic Excel and VBA course from ACTE My trainee was Kamal Kannan sir. He is professionally very good, Individually they took care and having good experience in Excel. taught us really well! One of the best institute in Velachery.