Training Course Reviews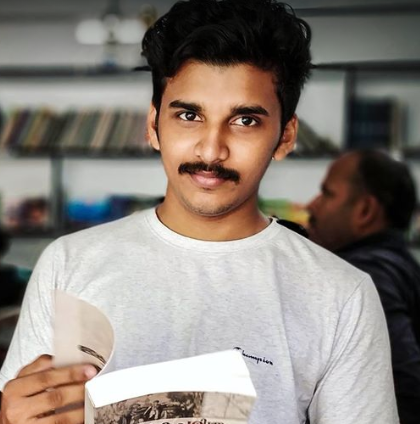 I would like to appreciate the placement cell at ACTE for the efforts they made for providing a fair and ample amount of chances to me. boot-camps and extra classes for us to enhance our technical and interpersonal skills.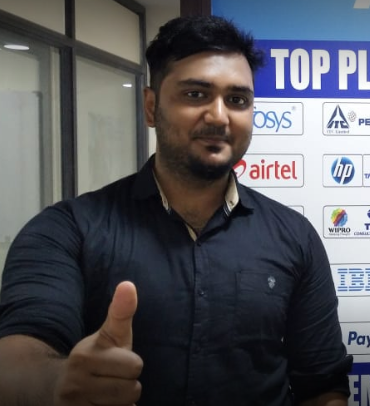 I am very Thankful to the faculties of ACTE as they are very much supportive, helpful and the Placement Cell which is also doing great job by arranging excellent placements of MNCs & good corporate exposure is given to students.

Environment is very peaceful to learn things better. Friendly manner any doubts we can ask at the time he explained for all our queries.The trainer is having very good knowledge.

I have just completed my JAVA Course from ACTE .I found it perfect place to learn JAVA for beginners and experienced people. I would like to thanks trainer Prakash for explaining each and every step from beginning with sufficient examples to understand the topic
ACTE Reviews
This page is dedicated for our Acte Reviews and Testimonials by our students. Please give your reviews here.
Please have a look at our video reviews section – Video Reviews
Acte
Average rating: 4515 reviews
ACTE T Nagar Reviews for Prpc
I came to know about ACTE from my friend and I joined here for Prpc training and certification. They provided us the course content in the beginning and they covered all the topics provided. Generally the training will be like he will explain the scenario and the same will be done practically in second half. Overall the training was good.
ACTE T Nagar Reviews for Datascience
Hi I am Raja. I like to share my Experience in ACTE at T Nagar branch and my trainer. This is a good place to start our career into IT as a fresher. I got good practical & hands on knowledge in Data Science programming.
Thanks to ACTE and to my Trainer
ACTE T Nagar Reviews for Tableau
This is Vikram , I have done my Tableau training in ACTE at T Nagar. It was a good experience of learning and improving my knowledge skills . It was full of real time workout. This helped me to clear many real time questions in hacker rank. By learning this, I understand my path to reach my destiny. It helped my career part to increase. To achieve my goal.
ACTE T Nagar Reviews for Web Designing
It is a great pleasure for me to write review for ACTE . I undergone Web Designing training here. It is a very nice atmosphere to do a training here. The course is completely based on hands-on sessions. My trainer has very knowledgeable and interactive. The Time management is very good. ACTE is the one of the good training institute .
ACTE T Nagar Reviews for J Query
I've completed my J Query course in ACTE at T Nagar . He's an excellent trainer who started the course from the scratch and is a very good spoon-feeder for the students who're more eager to learn the course.
ACTE T Nagar Reviews for SAP ABAP
Hi Guys,
I joined this institute for SAP ABAP . Training was excellent with good interaction.Recording facility is excellent for revising. He is enthusiastic and has too much of patience to clear even the smallest doubts.Thank you for ACTE providing good learning opportunity.