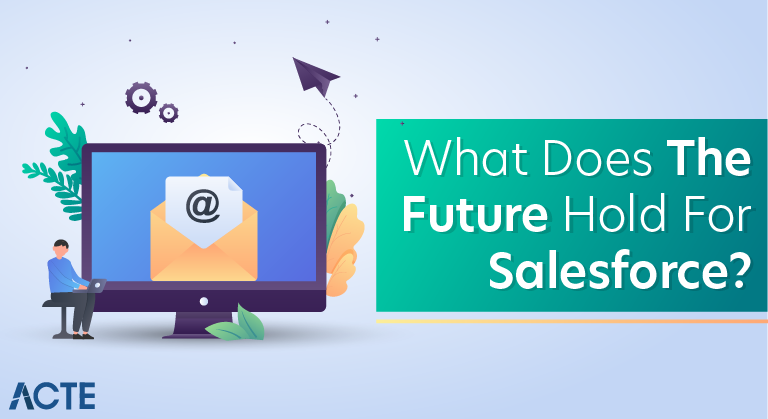 What Does The Future Hold For Salesforce? [ STEP-IN ]
Last updated on 12th Jul 2020, Blog, General
Future of Salesforce Technology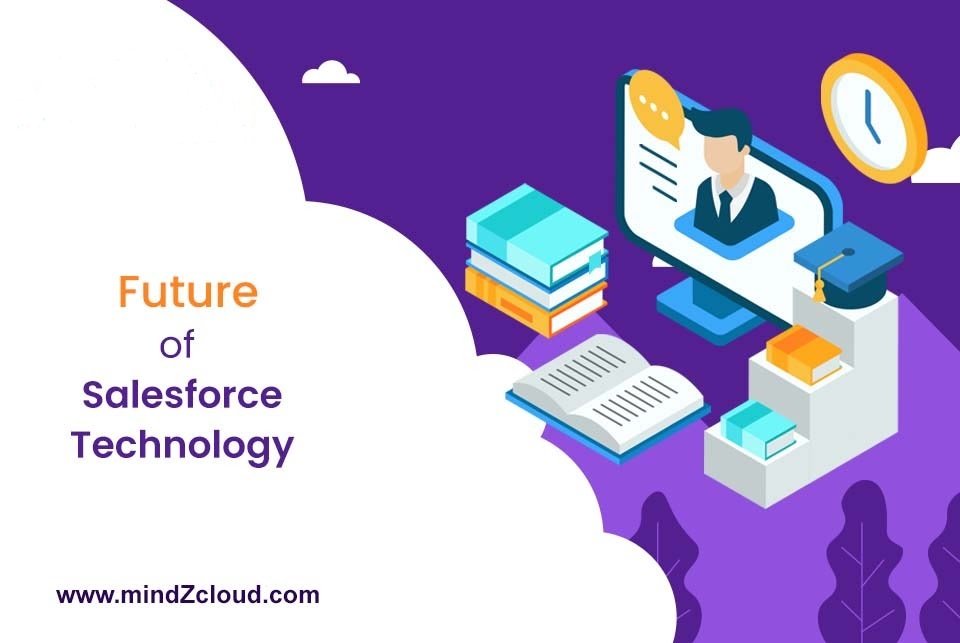 Salesforce is the most promising career choice for many aspiring individuals. It is the most sought-after software skill these days. In spite of the mounting demands of the enterprise software market and the incredible success of the tool, without the inception of new products and features, growth in this field could be challenging. Salesforce has made it possible to identify and address the customer's needs more effectively and successfully contributed to enhancing the customer's experience.
What is the future of Salesforce Technology?
Lightning Experience will be adopted more widely
With the introduction of Lightning experience, the company brings in analytics and intelligence aspects for the business that can hugely leverage sales. It also brings in some striking new features of the Salesforce Lightning like customizable dashboards and opportunity boards which help in getting a complete picture across all deals.
Salesforce Gripping the Finance Sectors
As Salesforce has also extended its services in the domain of financial sectors in full swing, more banks will start employing their solutions and capabilities. With the launch of the Financial Service Cloud for retail banking, Salesforce future plans include efficient management of the customer base by getting a 360-degree customer view, increasing customer loyalty, and minimizing internal silos.
Big Data and IoT are now firm considerations.
The demands for integration of Salesforce technology to general data science and big data abilities are soaring. This is especially the case where integration leads to greater automation. The future of Salesforce Technology like the Salesforce IoT cloud, my IoT cloud will become much easier to build IoT powered apps.
Introduction to AI Technology
Artificial Intelligence will become more flexible, accurate, and faster, and more manageable to everyone to use. Also, Salesforce is expanding the capabilities of Einstein with its layer of artificial intelligence built into the platform
Salesforce Demand in the market has increased tremendously. Nowadays companies are using Salesforce for everything including enhanced ROI, more CRO (cloud computing solutions), better inter-department communication, real-time reporting, to simplify software development tools, etc. With the introduction of new products and advancements in the platform, there is a huge demand for Salesforce Developers who can build on and around existing Salesforce platforms, Salesforce Administrators, and Project Managers.
The future of Salesforce technology is bright and so a career in this technology holds more potential compared to other technologies like JAVA. JAVA is widely used everywhere, starting from websites to many company programs and cellular peripheral devices. It is a great tool, but Salesforce is a better customer relationship management platform, which comes with its own set of tools and incorporates admin, developer, integration, lighting, and analytics to take up as a career option.
Salesforce is one of the top cloud-based CRMs in the market. Salesforce Developer career opportunities have become a promising option for ambitious individuals. Salesforce Developers build cloud-based solution or app functionality through the Force.com platform, customize solutions to specific business needs, control the adaptability of API's for enhanced communication between systems, test and deploy solutions, and more. The advancement in this technology definitely increases the demand for specialized developers to be available in the market to meet the needs of the Salesforce future plans.
Salesforce future plans
Salesforce future plans are tightly bound to the increase in the demand for the software and its ever-increasing, customer-centric features. The company has ambitious growth plans that will serve well to its customers.
Salesforce Sample Resumes! Download & Edit, Get Noticed by Top Employers!
Download
CRM market potential is projected to grow annually at 12% to reach $82B by the year 2025.
Salesforce recently announced a goal of reaching $60B in revenue by the year 2034.
Salesforce is expected to increase its workforce from around 30000employeesto around 45000 by the year 2022.
2034 does seem a long way away, but teh organization has well-planned its future to meet teh goal of $16 billion in these 16 years thereby creating more and more satisfied customers and job opportunities for individuals.