Training Course Reviews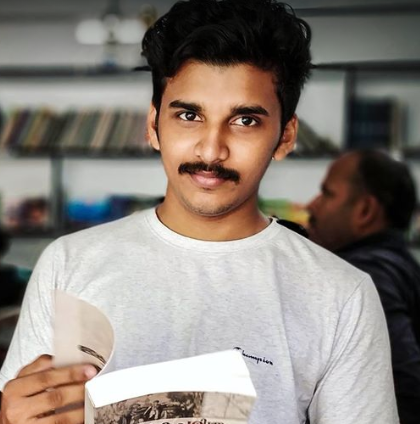 I would like to appreciate the placement cell at ACTE for the efforts they made for providing a fair and ample amount of chances to me. boot-camps and extra classes for us to enhance our technical and interpersonal skills.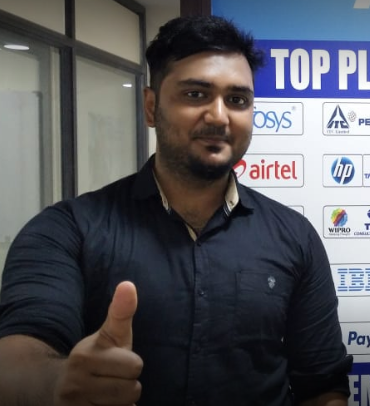 I am very Thankful to the faculties of ACTE as they are very much supportive, helpful and the Placement Cell which is also doing great job by arranging excellent placements of MNCs & good corporate exposure is given to students.

Environment is very peaceful to learn things better. Friendly manner any doubts we can ask at the time he explained for all our queries.The trainer is having very good knowledge.

I have just completed my JAVA Course from ACTE .I found it perfect place to learn JAVA for beginners and experienced people. I would like to thanks trainer Prakash for explaining each and every step from beginning with sufficient examples to understand the topic
ACTE Reviews
This page is dedicated for our Acte Reviews and Testimonials by our students. Please give your reviews here.
Please have a look at our video reviews section – Video Reviews
Acte
Average rating: 8541 reviews
ACTE Tambaram Reviews for Big Data
I did big data analytics training in ACTE at Tambaram. In my point of view, ACTE is the best training provider for learning big data analytics courses because our training is fully practical oriented. The trainer spoke with students in a friendly manner.
ACTE Tambaram Reviews for Adavanced Java
I have completed the Advanced Java Training Course at ACTE in Tambaram. The training period was really very useful for me. After completion of my course, they guided me for placement opportunities. Now I got placed as a Java developer with a good package. Thanks to ACTE and my trainer.
ACTE Tambaram Reviews for Artificial Intelligence
I have enrolled for ACTE in an artificial intelligence course at Tambaram and I am really impressed by their course. Now my interest really increased towards AI. I also got certification from them.
ACTE Tambaram Reviews for AWS
I have completed AWS Training in Chennai at ACTE in Tambaram, the training was more flexible and in a convenient manner, my trainer having more knowledge in AWS.
ACTE Tambaram Reviews for Data Science
I have enrolled for the data science course in ACTE at Tambaram and one thing I want say that this is the best place to master data science from scratch with great projects. Trainer command on data science technology is also awesome. Really happy and worth for money. ACTE is a good place to start if you want to fast track your professional growth and take your career to the next level.
ACTE Tambaram Reviews for AngularJS
I joined AngularJS Training in ACTE at Porur. The training was excellent and the trainer made sure that each and every topic is thought with live examples. Thanks to my tutor and ACTE for setting up my career.
ACTE Tambaram Reviews for Oracle
Awesome training institute in ACTE at Tambaram. I came for Oracle training and trainers are very well experienced in teaching and lab facilities are very good. As like they said I was placed in Infosys and still they are supporting me if I have any queries. It is the right place to do training and lead you.
ACTE Tambaram Reviews for Jquery
I was initially confused about whether to choose ACTE in the Jquery course. but now am really happy I have been placed in one of the top most MNC. The training they give with examples is really very useful and they have a lab where we can practice what was thought. overall I had a good experience with ACTE in Tambaram.
ACTE Tambaram Reviews for AngularJS
Recently I learned about AngularJS technology at ACTE in Tambaram, my trainer's way of teaching was professional and they covered the latest syllabus of this course. Simply one of the best coaching institutes in Chennai.
ACTE Tambaram Reviews for NODE JS
I joined ACTE at Tambaram to do NODE JS training, it was an overall a good experience learning technical certification. Pieces of training are given by real-time employees with a good amount of hands-on knowledge over the subject. The trainer who was good at providing the knowledge transfer with good hand-on real-time examples.
ACTE Tambaram Reviews for SAS
I did the SAS course at ACTE in Tambaram, it was very nice and we were able to work on what we learn there itself so douts can are cleared then and there. The trainer was so kind. Even if I ask the same doubt 10 times he'll explain the same in 10 different ways
ACTE Tambaram Reviews for Web Designing
Web Designing training is Very good and excellent. My Trainee teaching method was so good. I learned Bootstrap, CSS, PHP, HTML, and CSS very well. I came in weekend class and they gave perfect practical sessions in ACTE at Tambaram.
ACTE Tambaram Reviews for SharePoint
I studied a SharePoint class in the ACTE Tambaram branch it was very useful for me and I learned more about this course and trainer help me to get my fluency in the language also gave me practices to understand more in-depth. Simply the best institute to gain knowledge.
ACTE Tambaram Reviews for Blockchain
Great experience in learning about blockchain technology in ACTE at Tambaram, learned a lot about this course with the guidance of a professional trainer, the best institute to get trained.
ACTE Tambaram Reviews for SQL
I completed my SQL training at ACTE in Tambaram, with the help of my trainer I came to know more about this course, they provide coaching with the latest syllabus also with practical sessions for better understanding.