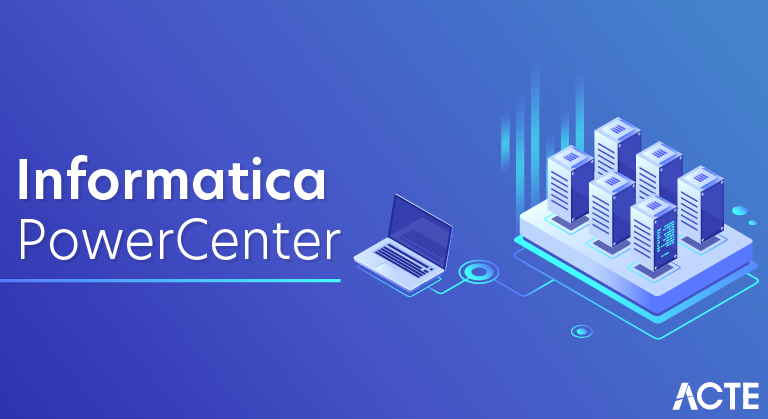 What is Informatica PowerCenter? All you need to know [OverView]
Last updated on 16th Jun 2020, Blog, General
Introduction
In this Informatica, you will learn Informatica from the basics to get a clear idea of how the Informatica ETL tool works. Informatica is a powerful tool that is extensively used for Extract, Transform, Load operations. As part of this Informatica, you will learn about the Informatica fundamentals, its architecture, Informatica transformations, Informatica PowerCenter, Informatica ETL tool, and more.
What is Informatica?
First, let us compare Informatica with another ETL tool Talend in the following table:
| | | |
| --- | --- | --- |
| Nature of tool | Commercial | Commercial & open source versions available |
| Working with the tool | It is user-friendly | Needs knowledge of Java |
| Reusability | Transformations can be reused | Reusable components have to be generated |
| Options for scheduling, parallelism, backup & recovery | Available | Available only in the commercial version |
Informatica is a company that offers powerful data integration products. The Informatica, i.e., Informatica PowerCenter products are used extensively for ETL operations, data quality, data masking, data replication, data virtualization, and master data management services. Informatica works on the service-oriented architecture. It is able to promote the services and resources over different machines. Informatica offers transformation features that includes filtering, aggregation, joining and other options on data while moving it from the source systems to the destination system.
Why is Informatica so widely used?
Informatica is the most popular ETL tool used around the world. Whenever we have a data system and we want to do some operations on the backend like cleansing the data, modifying it and so on based on certain rules then we can use Informatica. Informatica tutorials will give you a clear picture of why Informatica is used widely.
Informatica is the most widely used data integration tool and there are very good for this as listed below:
Informatica lets you seamlessly collaborate Information Technology and business
It is extremely easy to use and there are a lot of automated processes as well
You can deploy Informatica for operations and governance oversight
Your analytics and applications can be fed with real-time data
You can do advanced transformations on data while moving from source to destination
It also offers Master Data Management to link critical data to a common point of reference
Features of Informatica
In this Informatica tutorial for beginners, you'll learn the important features of it. Informatica is an extremely feature-rich tool that lets you do a lot of operations including row-level operations on data, integrating all types of data including structured, unstructured and semi-structured and it also lets you store metadata which is the data of all the data processes and operations.
Now we list some of the important features of Informatica:
Repository Service: It maintains the Informatica metadata and offers access to other services
Integration Service: It lets you move the data from various sources onto the target
Reporting Service: This is the service that helps you generate the reports
Informatica Designer: This is used for creating the mapping between the source and the target
Workflow Manager: This is used for creating the workflow and other tasks along with their execution
Workflow Monitor: It lets you monitor the execution of the workflows
Repository Manager: It is used for managing the objects in the repository.
Applications of Informatica
Here in this Informatica tutorial, we'll discuss some of the top applications of Informatica in an organizational setup:
Migrating from a legacy system like a mainframe to a new database system needs the data to be moved from the old system to the new system
If an organization wants to set up its own data warehouse, then it would need an ETL tool to move the data from production onto the new data warehouse
Informatica can also be used as a data cleansing tool
Informatica also offers integration of web services, business to business data, etc.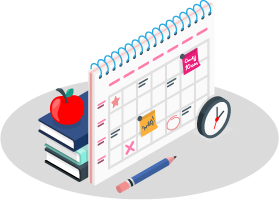 Enroll in Informatica PowerCenter Certification Course & Get Hired by TOP MNCs
Weekday / Weekend Batches
See Batch Details
Why should you learn Informatica?
Informatica is being extensively used across the world in organizations that want to stay on top of their data. With over 30% of the world's data still being stored in legacy systems like Mainframe, there is a huge potential for a powerful tool like Informatica when it comes to data integration. Along with that Informatica is your gateway into the world of big data. Thus there are organizations that are offering top-notch salaries for professionals who are well-versed in this top ETL tool. Now, these are some compelling reasons for you to learn Informatica from this Informatica tutorial for beginners and excel in your career.
Recommended Audience
This Informatica ETL tutorial is meant for those who want to learn Informatica and take their careers to the next level. If you are business intelligence, ETL, database or SQL professional then you can benefit from this Informatica ETL tutorial. Even project managers and fresh graduates can learn Informatica from this tutorial.
Prerequisites
This Informatica tutorial for beginners with examples can be taken by anybody. Having a basic knowledge of SQL can be beneficial.
Informatica PowerCenter is an enterprise extract, transform, and load (ETL) tool used in building enterprise data warehouses.
With its high availability as well as being fully scalable and high-performing, PowerCenter provides the foundation for all major data integration projects and initiatives throughout the enterprise.
These areas include:
B2B exchange
Data governance
Data migration
Data warehousing
Data replication and synchronization
Integration Competency Centers (ICC)
Master Data Management (MDM)
Service-oriented architectures (SOA), and more
PowerCenter provides reliable solutions to the IT management, global IT teams, developers, and business analysts as it delivers not only data that can be trusted and guaranteed to meet analytical and operational requirements of the business, but also offers support to various data integration projects and collaboration between the business and IT across the globe.
Informatica PowerCenter enables access to almost any data source from one platform. PowerCenter is able to deliver data on demand, including real-time, batch, or change data capture (CDC).
Informatica PowerCenter is capable of managing the broadest range of data integration initiatives as a single platform. This ETL tool makes it possible to simplify the development of data warehouses and data marts.
Supported by PowerCenter Options, Informatica PowerCenter software meets enterprise expectations and requirements for security, scalability, and collaboration through such capabilities as:
Dynamic partitioning
High availability/seamless recovery
Metadata management
Data masking
Grid computing support, and more
Informatica ETL Products
PowerCenter offers a wide range of features designed for global IT teams and production administrators, as well as for individual developers and professionals:
Metadata Manager (consolidates metadata into a unified integration catalog)
Development capabilities (team-based; accelerate development, simplify administration)
A set of visual tools and productivity tools (manages administration and collaboration between different specialists)
Metadata-driven architecture
The Informatica ETL (Informatica PowerCenter) product consists of three major applications:
Informatica Sample Resumes! Download & Edit, Get Noticed by Top Employers!
Download
Informatica PowerCenter Client Tools. These tools have been designed to enable a developer to:

Report metadata
Manage repository
Monitor sessions' execution
define mapping and run-time properties (sessions)

Informatica PowerCenter Repository – the center of Informatica tools where all data (e.g. related to mapping or sources/targets) is stored.
Informatica PowerCenter Server – the place where all the actions are executed. It connects to sources and targets to fetch the data, apply all transformations, and load the data into target systems.