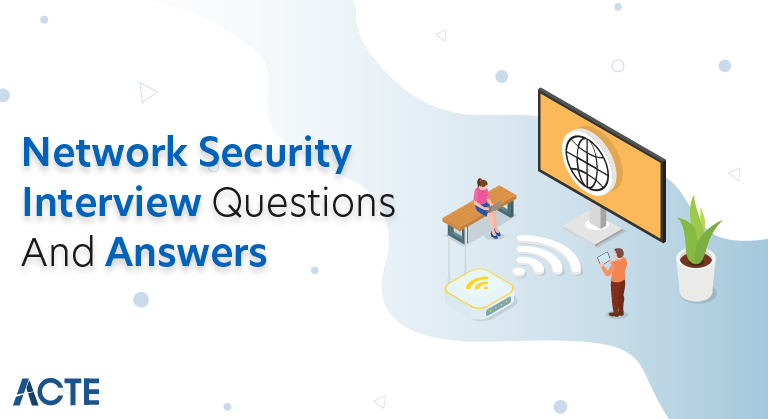 Top Network Security Interview Questions & Answers [SCENARIO-BASED ]
Last updated on 04th Jul 2020, Blog, Interview Questions
These Network security Interview Questions have been designed specially to get you acquainted with the nature of questions you may encounter during your interview for the subject of Network security . As per my experience good interviewers hardly plan to ask any particular question during your interview, normally questions start with some basic concept of the subject and later they continue based on further discussion and what you answer.we are going to cover top 100 Network security Interview questions along with their detailed answers. We will be covering Network security scenario based interview questions, Network security interview questions for freshers as well as Network security interview questions and answers for experienced.
Q1. Define protocol?
Ans:
It is a set of rules that govern all aspects of information communication.
Q2. What are the different layers of OSI?
Ans:
Data link layer
Transport layer
Application layer
Session layer
Data link layer
Presentation layer
Q3. Explain pipelining?
Ans:
When a task has begun before the previous task has ended is called Pipelining.
Q4. Difference between hub and switch?
Ans:
A hub is a networking device that connects multiple computers together, while a switch is a control unit that turns the flow of electricity in a circuit.
Q5. Which layers are referred to as network support layers?
Ans:
Data link layer
Physical layer
Network layer
Q6. Define simplex with an example?
Ans:
The type of communication in which data is transmitted in one direction is known as simplex. Example: Monitor
Q7. What is RIP?
Ans:
RIP stands for Routing Information Protocol, is a simple protocol used to exchange information between the routers.
Q8. What are the factors that affect the performance of the network?
Ans:
Type of transmission media
Software
Number of users
Hardware
Q9. Difference between wired LAN and wireless LAN?
Ans:
Wired LAN uses Ethernet devices like router, hub and switch, while wireless LAN uses devices like mifi router and WLAN router.
Q10. Name some user support layers?
Ans:
Application layer
Presentation layer
Session layer
Q11. Define security attack, security mechanism and security services?
Ans:
The followings says about the security attack,security mechanism and security services
Security attack : Actions that compromises the security about information owned by an organization.
Security mechanism : Mechanisms which are designed for detecting, preventing or recovering from a security attack.
Security services : Services which enhance the security of the data processing systems and transfer of the information to an organization.
Q12. What is a security association?
Ans:
Security association is a single way relationship between a receiver and a sender that provides security services to the traffic on it.
Q13. Why do we need an anti replay service?
Ans:
Anti replay service is needed for avoiding the duplicate packets which causes disruption in the service.
Q14. What is the need of padding in Encapsulating Security Payload (ESP)?
Ans:
The need of pf padding in encapsulating security payload(ESP) are
If an encryption algorithm requires the plain text to be a multiple of some number of bytes, the padding field is used to expand the plain text to the required length.
ESP format requires that the pad length and the next header fields be right aligned within a 32-bit word. The padding field is used to assure this alignment.
Additional padding may be added to provide partial traffic flow secretly by concealing the real length of the payload.
Q15. Define firewall?
Ans:
Firewall is the in which protects the environment network from web based attacks and to provide a single choke point where security and audit can be imposed.
Q16. What are the design goals of the firewall?
Ans:
The design goals of the firewall is
All traffic from inner side to outer side, and vice versa, must pass through the firewall.
As said by the local security policy, only authorized traffic can be said to be allowed.
It is immune to penetration.
Q17. Define Trojan horse attack?
Ans:
The Trojan horse attack begins with a hostile user whose name X, gain Legitimate allow for access into the system and installs both a private file and trojan horse program to be used in the attack as a 'backpacker'. X gives read / write permission to itself and gives Y(authorized user) only write permission. X now indicates Y to invoke trojan horse program, by advertising it as a useful utility.When the program detects that Y executed it, it reads the sensitive character string from file of Y and copies it into X's back pocket file.
Q18. Outline the 2 rules for multi-level security?
Ans:
The 2- rules for multi-level security
An issue will solely browse on objects of less or equal security level. This can be named as an easy security property.
An issue will solely write into AN object of bigger or equal security level. this can be named as '*' property
Q19. Define transport and tunnel mode?
Ans:
For defining transport and tunnel mode we can say
Transport mode provides protection primarily for higher layer protocols. Transport mode protection extends to the payload of an IP packet. Transport mode is employed for end-to-end communication between 2 hosts.
Tunnel mode provides protection to the packet which is finished. The entire packet (original packet) and security fields is treated because the payload of recent outer IP packet with a brand new outer IP header. The packet travels through a tunnel from one purpose of an IP network to another.
Q20. What's the necessity of a public ring and personal key ring?
Ans:
<p">The necessity of public ring and personal key ring is Public ring is one in all the info structures that is employed to store the public keys of the opposite participants Private ring could be a organisation that is employed to store the general public and the non-public keys of the owner alone.
Q21. What is the use of TCP in the IP packets?
Ans:
TCP is an acronym of transmission control protocol. It is used as a communications protocol in a private network.
Q22. Name the types of errors?
Ans:
There are two types of errors:
Single bit error
Burst error
Q23. What is ALOHA?
Ans:
It is used to solve the channel allocation issue. Two types of aloha:
Q24. What does VPN stand for?
Ans:
VPN stands for virtual private network. It creates a secure network connection over a public network like the internet.
Q25. Which protocols use the application layer?
Ans:
Q26. What is intranet?
Ans:
It is a private network based on TCP/IP protocols accessible only by the company's members or someone with authorization.
Q27. What are the steps involved in creating the checksum?
Ans:
Divide the data into sections
Add the sections together using 1's complement arithmetic
Take the complement of the final sum
Q28. What can be the impact of a computer network attack?
Ans:
Hackers or attackers target computer networks to cause irreversible damage to organizations. Computer networks, when compromised by an attack or hacks, will result in negative implications to include.
Loss of sensitive information and proprietary data
Loss of value with shareholders
Reduced profits
The decline in trust with customers,
Deterioration of brand value
Loss of reputation
Q29. What is the objective of information security within an organization?
Ans:
Some of the objectives of having a network security program in organizations include;
Prevent unauthorized network access.
Protect the privacy, integrity and sensitive information of users in the network.
Protect the network from external attacks hacks and prevent unauthorized users from gaining access to the network.
Protect the network from malware or from different attack types (DDoS, MITM, Eavesdropping, etc.,).
Protect all data, stored and in-transit and to secure all information in the network from being stolen by malicious users.
To ensure the availability of the network.
Q30. What are the meanings of threat, vulnerability, and risk?
Ans:
In the context of security, threat means the event which has the potential to cause harm or serious damage to computer systems or networks. For example, a virus attack is viewed as a threat. Threats often result in an attack on computer networks. Threats are caused by attackers who attempt to make use of weaknesses in computers in the network.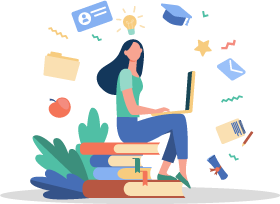 Get JOB Oriented Network Security Training for Beginners By MNC Experts
Instructor-led Sessions
Real-life Case Studies
Assignments
Explore Curriculum
Q31. What is the meaning of AAA?
Ans:
AAA stands for Authentication, Authorization, and Accounting.
Authentication is the process of determining if a user is legitimate to use the system and the network. Authentication is usually done using login and password. For example, you will use a username and password to access your email. The email server authenticates your username and password and provides further access.
Authorization refers to the access control rights. This implies every user on the network is allowed access to certain portions of data and information and applications according to his/her level in the organization. For example, a marketing person will not be able to record financial transactions. Hence, a user is authorized to perform only certain functions on the network system. These authorization levels are defined by the system administrator who has access to all the resources and user policies in the network.
Accounting is known as network accounting which is used to gather all activity on the network for each use.
Hence, AAA is a framework for network security which is used to control user access, implement policies, audit usage and keep track of all activities in the network. AAA helps the system administrators and security experts to identify any malicious activity on the network.
Q32. What is the CIA?
Ans:
The CIA stands for Confidentiality, Integrity, and Availability. CIA is a model designed to guide the policies for information security in organizations.
Confidentiality is almost equivalent to privacy. Computer networks must ensure confidentiality to mitigate attacks in order to avoid sensitive information from falling into wrong hands. Confidentiality is ensured by implementing access restriction mechanisms. Confidentiality can be understood as ensuring user privacy in the system.
Integrity refers to maintaining consistency, accuracy, and trust of data over its entire lifecycle. It must be understood that data is vulnerable during transit and steps must be taken to ensure that data during transit cannot be modified by unauthorized people, thus compromising confidentiality. There are many methods to ensure data integrity, for example, the use of cryptographic checksums to verify the data integrity.
Availability refers to the entire network with resources and hardware infrastructure is available to authorized users. Availability is ensured by maintaining all hardware is working well and carrying out repairs immediately, also availability is needed to maintain a fully functional operating system which is free of software conflicts. It is also important to perform necessary upgrades, software patches, and security patches as and when they are available from the vendor.
Q33. What is IPS?
Ans:
An IPS is a threat prevention technology that investigates all network data flow to identify and prevent malicious activity and to detect vulnerability in the network. IPS is helpful because it can be configured to detect a variety of network attacks and understand vulnerabilities in the network. IPS is usually deployed on the perimeter of the network. There are many types of IPS, some of the approaches to prevent intrusions are signature-based, anomaly-based, protocol-based and policy-based IPS.
Q34. What do you see as the objective of information security within a business or organization?
Ans:
Network security should:
Ensure uninterrupted network availability to all users
Prevent unauthorized network access
Preserve the privacy of all users
Defend the networks from malware, hackers, and DDoS attacks
Protect and secure all data from corruption and theft
Q35. How do you define risk, vulnerability, and threat, in the context of network security?
Ans:
A risk is defined as the result of a system being secure but not secured sufficiently, thereby increasing the likelihood of a threat. A vulnerability is a weakness or breach in your network or equipment (e.g. modems, routers, access points). A threat is the actual means of causing an incident; for instance, a virus attack is deemed a threat.
Q36. What are the possible results of an attack on a computer network?
Ans:
Possible results include:
Loss or corruption of sensitive data that is essential for a company's survival and success
Diminished reputation and trust among customers
The decline in value with shareholders
Reduced brand value
Reduction in profits
Q37. What do you use on your own personal network?
Ans:
An interviewer will want to know what sort of security measures you use on your own home devices. After all, if you're a hotshot network security expert, clearly that must be reflected in the network that means the most to you; your personal system! An employer can tell a lot about your network savviness by analyzing what measures you use for your devices.
Q38. Speaking of your home network, do you have a Wireless Access Point, and if so, how do you defend it?
Ans:
There are many methods of protecting a WAP, but the three most popular are: employing MAC address filtering, using WPA2, and not broadcasting the SSID. This is yet another attempt by an employer to see what matters to you personally in terms of security. After all, people tend to prefer the best things for themselves!
Q39. How informed do you keep yourself on network security-related news, and how often do you check out these stories? Where do you get your security news from?
Ans:
Network security incidents are big news today, and there have been many high-profile news stories about data breaches and hackers in the past few years. An employer is going to want to know how well-informed you are on the latest security news and incidents. HINT: If you don't make it a practice of keeping abreast of the latest network security-related news, you better start now!
In terms of news sources, your best bets are Team Cymru, Twitter, or Reddit. Make sure to check the sources of accuracy, though.
Q40. What are the best defenses against a brute force login attack?
Ans:
There are three major measures you can take to defend against a brute force login attack. For starters, there's an account lockout. Offending accounts are locked out until such time as the administrator decides to open it again. Next comes the progressive delay defense. Here, the account stays locked for a given number of days after a few unsuccessful login attempts are made. Finally, there's the challenge-response test, which heads off automatic submissions employed on the login page.
Q41. Explain the difference between symmetric and asymmetric encryption?
Ans:
Long story short, symmetric encryption uses the same key for both encryption and decryption, whereas asymmetric encryption employs different keys for the two processes. Symmetric is faster for obvious reasons but requires sending the key through an unencrypted channel, which is a risk.
Q42. Explain the difference between a white and black hat hacker?
Ans:
Black and white hat hackers are different sides of the same coin. Both groups are skilled and talented in gaining entry into networks and accessing otherwise protected data. However, black hats are motivated by political agendas, personal greed, or malice, whereas white hats strive to foil the former. Many white hats also conduct tests and practice runs on network systems, to ascertain the effectiveness of security.
Q43. Define the salting process and what it's used for.
Ans:
Salting is the process wherein you add special characters to a password in order to make it stronger. This increases password strength in two ways: it makes it longer and it adds another set of characters that a hacker would have to guess from. It's a good measure to take for users who tend to habitually make weak passwords, but overall it's a low-level defense since many experienced hackers are already familiar with the process and take it into account.
Q44. How do you deal with "Man In The Middle" attacks?
Ans:
A Man in the Middle attack happens when there is a third party that's monitoring and controlling a conversation between two parties, with the latter completely unaware of the situation. There are two ways of dealing with this attack. First of all, stay off of open Wi-Fi networks. Second, both parties should employ end-to-end encryption.
Q45. Which is the better security measure, HTTPS, or SSL?
Ans:
HTTPS (Hypertext Transfer Protocol Secure) is HTTP combined with SSL, encrypting a user's browsing activity and making it safer. SSL (Secure Sockets Layer) is a protocol that protects Internet conversations between two or more parties. Though it's close, SSL wins out in terms of sheer security, though any of these are valuable things to know for the purposes of web development.
Q46. Name the three means of user authentication.
Ans:
There is biometrics (e.g. a thumbprint, iris scan), a token, or a password. There is also two-level authentication, which employs two of those methods.
Q47. Which is a more secure project: open-source or proprietary?
Ans:
This is a trick question; don't be fooled! A project's security is determined by the quality of security measures used to protect it, the number of users/developers with access, and the overall size of the project. The kind of project is irrelevant.
Q48. If you work with a Linux server, what are the three significant steps you must take in order to secure it?
Ans:
In order to secure your Linux server, you must do the following, in order:
Audit: Scan the system using Lynis. Each category gets scanned separately, and a hardening index is generated for the next step.
Hardening: Once auditing is done, hardening is done, based on the level of security to be employed.
Compliance: This is an ongoing step, as the system is checked daily.
Q49. You discover an active problem on your organization's network, but it's out of your sphere of influence. There's no doubt that you can fix it, though; so what do you do?
Ans:
While the first impulse may be to immediately fix the problem, you need to go through the proper channels. Things may be as they are for a reason. Use email to notify the person in charge of that department, expressing your concerns, and asking for clarification. Make sure your boss is CC'd into the email chain, and make sure that you save a copy for yourself, in case you need to refer to it later.
Q50. What's the most effective measure to take against a CSRF?
Ans:
A Cross-Site Request Forgery (CSRF) attack causes a currently authenticated end-user to execute unauthorized commands on a web application. There are two effective defensive measures. First of all, use different names for each field of a form, as it increases user anonymity. Second, include a random token with each request.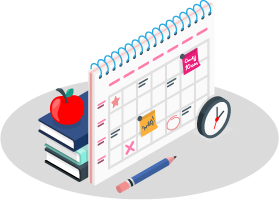 Learn Advanced Network Security Training & Certification Course
Weekday / Weekend Batches
See Batch Details
Q51. You get a phone call from a very influential executive high up on the organizational chart. He or she tells you to bend company policy to suit them and let them use their home device to do company work. What do you do?
Ans:
This is another case of letting someone higher than you make the decision. Send the question/request up to your manager and let them sort it out. This is far outside of your realm. Let your boss deal with the higher-up.
Q52. Which is worse in terms of Firewall detection, and why? A false positive or a false negative?
Ans:
A false negative is worse by far. A false positive is simply a legitimate result that just got incorrectly flagged. While it's irksome, it's by no means fatal or difficult to correct. But a false negative means that something bad has slipped through the firewall undetected, and that means a host of problems down the road.
Q53. Why are internal threats usually more effective than external threats?
Ans:
It all comes down to a question of physical location. A disgruntled soon to be ex-employee, a hacker posing as a delivery man, even just a careless curious user, all end up having better access to the system due to them being on-site. Being "inside" physically makes it easier to get inside virtually.
Q54. What is Network Security?
Ans:
Network security consists of the policies and practices adopted to prevent and monitor unauthorized access, misuse, modification, or denial of a computer network and network-accessible resources.
Q55. How does network security work?
Ans:
Network security combines multiple layers of defenses at the edge and in the network. Each network security layer implements policies and controls. Authorized users gain access to network resources, but malicious actors are blocked from carrying out exploits and threats.
Q56. What are the different types of network security?
Ans:
There are many different types of network security features are available, they are:
Access control
Antivirus and antimalware software
Application security
Behavioral analytics
Data loss prevention
Email security
Firewalls
Intrusion prevention systems
Mobile device security
Network segmentation
Security information and event management
VPN
Web security
Wireless security, etc.
Q57. What is a firewall?
Ans:
Firewalls put up a barrier between your trusted internal network and untrusted outside networks, such as the Internet. They use a set of defined rules to allow or block traffic. A firewall can be hardware, software, or both.
Q58. What is a VPN?
Ans:
A virtual private network encrypts the connection from an endpoint to a network, often over the Internet. Typically, a remote-access VPN uses IPsec or Secure Sockets Layer to authenticate the communication between device and network.
Q59.What is Ransomware?
Ans:
Ransomware is a type of malicious software, also known as malware. It encrypts a victim's data until the attacker is paid a predetermined ransom. Typically, the attacker demands payment in a form of cryptocurrency such as bitcoin. Only then will the attacker send a decryption key to release the victim's data.
Q60. How does ransomware work?
Ans:
Ransomware is typically distributed through a few main avenues. These include email phishing, malvertising (malicious advertising), and exploit kits. After it is distributed, the ransomware encrypts selected files and notifies the victim of the required payment.
Q61. Can you give me some Ransomware variants?
Ans:
Ransomware variants of all types are discovered through the powerful research of Talos, our world-class threat intelligence group. To find out more about recent threats such as CryptoLocker, WannaCry, TeslaCrypt, Nyetya, and more.
Q62. What is Phishing?
Ans:
Phishing is the practice of sending fraudulent communications that appear to come from a reputable source. It is usually done through email. The goal is to steal sensitive data like credit card and login information, or to install malware on the victim's machine.
Q63.Why Does Active Ftp Not Work With Network Firewalls?
Ans:
When a user initiates a connection with the FTP server, two TCP connections are established. The second TCP connection (FTP data connection) is initiated and established from the FTP server. When a firewall is between the FTP client and server, the firewall would block the connection initiated from the FTP server since it is a connection initiated from outside. To resolve this, Passive FTP can be used or the firewall rule can be modified to add the FTP server as trusted.
Q64. Which Feature On A Network Switch Can Be Used To Prevent Rogue Dhcp Servers?
Ans:
DHCP Snooping
Q65. Which Feature On A Cisco Ios Firewall Can Be Used To Block Incoming Traffic On A Ftp Server?
Ans:
Extended ACL.
Q66. Name One Secure Network Protocol Which Can Be Used Instead Of Telnet To Manage A Router?
Ans:
SSH
Q67. Provide A Reason As To Why Https Should Be Used Instead Of Http?
Ans:
HTTP sends data in clear text whereas HTTPS sends data encrypted.
Q68. How Can You Prevent A Brute Force Attack On A Windows Login Page?
Ans:
Setup an account lockout for a specific number of attempts, so that the user account would be locked up automatically after the specified number.
Q69. Why Is Ripv1 Insecure In A Network?
Ans:
RIPv1 does not use a password for authentication as with RIPv2. This makes it possible for attackers to send rogue RIP packets and corrupt the routing table.
Q70. Which Feature On A Network Switch Can Be Used To Protect Against Cam Flooding Attacks?
Ans:
Port-Security feature can be used for the same. In a cam flooding attack, the attacker sends a storm of mac-addresses (frames) with different values. The goal of the attacker is to fill up the cam table. Port-Security can be used to limit the number of mac-addresses allowed on the port.
Cyber Security Sample Resumes! Download & Edit, Get Noticed by Top Employers!
Download
Q71. Which Protocol Does Https Uses At The Transport Layer For Sending And Receiving Data?
Ans:
TCP
Q72. How does phishing work?
Ans:
Phishing starts with a fraudulent email or other communication that is designed to lure a victim. The message is made to look as though it comes from a trusted sender. If it fools the victim, he or she is coaxed into providing confidential information, often on a scam website. Sometimes malware is also downloaded onto the target's computer.
Q73. What are the types of phishing attacks?
Ans:
There are various types of phishing attacks are there, they are:
Deceptive phishing – Deceptive phishing is the most common type of phishing. In this case, an attacker attempts to obtain confidential information from the victims. Attackers use the information to steal money or to launch other attacks.
Spear phishing – Spear phishing targets specific individuals instead of a wide group of people. Attackers often research their victims on social media and other sites. That way, they can customize their communications and appear more authentic.
Whaling – When attackers go after a "big fish" like a CEO, it's called whaling. These attackers often spend considerable time profiling the target to find the opportune moment and means of stealing login credentials.
Pharming – Similar to phishing, pharming sends users to a fraudulent website that appears to be legitimate. However, in this case, victims do not even have to click a malicious link to be taken to the bogus site. Attackers can infect either the user's computer or the website's DNS server and redirect the user to a fake site even if the correct URL is typed in.
Q74. What are the benefits of the firewall?
Ans:
A firewall is a network security device that monitors incoming and outgoing network traffic and decides whether to allow or block specific traffic based on a defined set of security rules.
Firewalls have been a first line of defense in network security for over 30 years. They establish a barrier between secured and controlled internal networks that can be trusted and untrusted outside networks, such as the Internet.
Q75. What is a Proxy firewall?
Ans:
An early type of firewall device, a proxy firewall serves as the gateway from one network to another for a specific application. Proxy servers can provide additional functionality such as content caching and security by preventing direct connections from outside the network.
Q76. What is a Stateful inspection firewall?
Ans:
Now thought of as a "traditional" firewall, a stateful inspection firewall allows or blocks traffic based on state, port, and protocol. It monitors all activity from the opening of a connection until it is closed. Filtering decisions are made based on both administrator-defined rules as well as context, which refers to using information from previous connections and packets belonging to the same connection.
Q77. What is a UTM firewall?
Ans:
Unified threat management (UTM) firewall – A UTM device typically combines, in a loosely coupled way, the functions of a stateful inspection firewall with intrusion prevention and antivirus. It may also include additional services and often cloud management.
Q78. What is Next-generation firewall (NGFW)?
Ans:
Firewalls have evolved beyond simple packet filtering and stateful inspection. Most companies are deploying next-generation firewalls (NGFW) to block modern threats such as advanced malware and application-layer attacks.
Q79. What is Threat-focused NGFW?
Ans:
These firewalls include all the capabilities of a traditional NSFW and also provide advanced threat detection and remediation.
Q80. What is Malware?
Ans:
Malware is intrusive software that is designed to damage and destroy computers and computer systems. Malware is a contraction for "malicious software." Examples of common malware include viruses, worms, Trojan viruses, spyware, adware, and ransomware.
Q81. ____ Typically Involves Using Client-side Scripts Written In Javascript That Are Designed To Extract Information From The Victim And Then Pass The Information To The Attacker?
Ans:
Cross site scripting (XSS)
Q82. What Is Srm (security Reference Monitor)?
Ans:
The Security Reference Monitor is the kernel mode component that does the actual access validation, as well as audit generation
Q83. In A Company Of 500 Employees, It Is Estimated That _____ Employees Would Be Required To Combat A Virus Attack?
Ans:
five employees.
Q84.According To The Research Group Postini, Over ____ Of Daily E-mail Messages Are Unsolicited And Could Be Carrying A Malicious Payload?
Ans:
two-thirds.
Q85. A Software-based ____ Attempt To Monitor And Possibly Prevent Attempts To Attack A Local System?
Ans:
HIDS
Q86. A Security ____ Focuses On The Administration And Management Of Plans, Policies, And People?
Ans:
manager.
Q87. Under The _____ , Healthcare Enterprises Must Guard Protected Health Information And Implement Policies And Procedures To Safeguard It, Whether It Be In Paper Or Electronic Format?
Ans:
HIPAA.
Q88. How Did Early Computer Security Work?
Ans:
It was pretty simple- just passwords to protect one's computer. With the innovation of the internet, however, computers have increased security with firewalls and hundreds of anti-virus programs.
Q89. Describe Firewall?
Ans:
A Firewall is software that blocks unauthorized users from connecting to your computer. All computers at Bank Street are protected by a firewall which is monitored and updated by CIS.
Q90. Business ____ Theft Involves Stealing Proprietary Business Information Such As Research For A New Drug Or A List Of Customers That Competitors Are Eager To Acquire?
Ans:
data.
Q91. What is the difference between a virus and malware?
Ans:
Viruses are a subgroup of malware. Other types of malware include viruses, worms, Trojan viruses, spyware, adware, and ransomware.
Q92. What are Worms?
Ans:
Worms are a malicious software that rapidly replicates and spreads to any device within the network. Unlike viruses, worms do not need host programs to disseminate. A worm infects a device via a downloaded file or a network connection before it multiplies and disperses at an exponential rate. Like viruses, worms can severely disrupt the operations of a device and cause data loss.
Q93. What is Trojan Virus?
Ans:
Trojan viruses are disguised as helpful software programs. But once the user downloads it, the Trojan virus can gain access to sensitive data and then modify, block, or delete the data. This can be extremely harmful to the performance of the device. Unlike normal viruses and worms, Trojan viruses are not designed to self-replicate.
Q94. What is Spyware?
Ans:
Spyware is malicious software that runs secretly on a computer and reports back to a remote user. Rather than simply disrupting a device's operations, spyware targets sensitive information and can grant remote access to predators. Spyware is often used to steal financial or personal information. A specific type of spyware is a keylogger, which records your keystrokes to reveal passwords and personal information.
Q95. What is Adware?
Ans:
Adware is malicious software used to collect data on your computer usage and provide appropriate advertisements to you. While adware is not always dangerous, in some cases adware can cause issues for your system.
Q96. Why do we use Virtual Private Network?
Ans:
A virtual private network, or VPN, is an encrypted connection over the Internet from a device to a network. The encrypted connection helps ensure that sensitive data is safely transmitted. It prevents unauthorized people from eavesdropping on the traffic and allows the user to conduct work remotely.
Q97. How does a virtual private network (VPN) work?
Ans:
A VPN extends a corporate network through encrypted connections made over the Internet. Because the traffic is encrypted between the device and the network, traffic remains private as it travels. An employee can work outside the office and still securely connect to the corporate network. Even smartphones and tablets can connect through a VPN.
Q98. What is secure remote access?
Ans:
Secure remote access provides a safe, secure way to connect users and devices remotely to a corporate network. It includes VPN technology that uses strong ways to authenticate the user or device. VPN technology is available to check whether a device meets certain requirements, also called a device's posture, before it is allowed to connect remotely.
Q99. What Is a DDoS Attack?
Ans:
A distributed-denial-of-service, or DDoS, attack is the bombardment of simultaneous data requests to a central server. The attacker generates these requests from multiple compromised systems.
Q100. What is Slowloris?
Ans:
Slowloris – Named after the Asian primate, the Slowloris moves slowly. The attack sends small portions of an HTTP request to a server. These portions are sent in timed intervals, so the request does not time out, and the server waits for it to be completed. These unfinished requests exhaust bandwidth and affect the server's ability to handle legitimate requests.