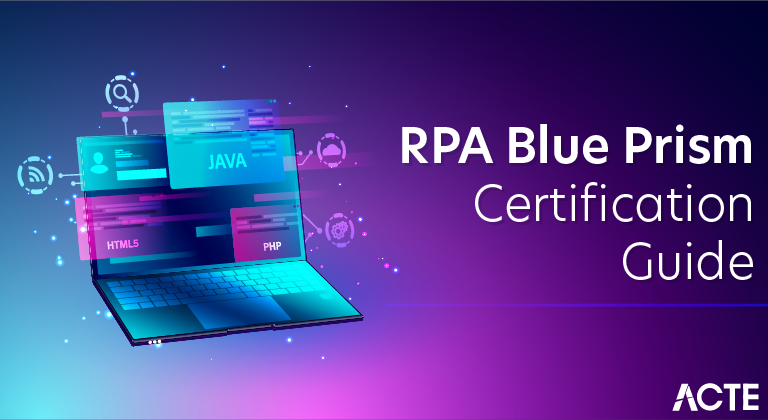 Waits in Selenium WebDriver: Everything You Need to Know
Last updated on 28th Jun 2020, Blog, General
What is Blue Prism?
Blue Prism is an organization which has invented the Robotic Process Automation tool to provide automation solution for organizations. Let's see how to acquire Blue Prism Certification:
If you want to become a professional and build a career in this platform, Then visit Mindmajix- a global online training platform: "Blue prism certification course" This course will help you to achieve excellence in this domain.
Blue Prism Certification
In this era of automation, most of the organizations need RPA software to save time, human resources, and money.
It makes the work environment fully digital and broad. For the successful implementation of RPA, they need a certified professional employee who is capable of working on RPA.
If we look from the employees' aspect, they will get a good job with the high package if they have a certification in hand. And, if we consider the employer's point of view, they don't need to train a certified employee right from scratch and this saves their time and increases productivity.
List of Blue Prism Certifications
| Examination Code | Certification Name | Accreditation Award | Total Questions | Exam Time (Minutes) | Passing Mark |
| --- | --- | --- | --- | --- | --- |
| AD01 | Blue Prism Developer Certification | Developer | 60 | 60 | 70% |
| APD01 | Blue Prism Professional Developer Certification | Professional Developer | 50 | 60 | 70% |
| ATA01 | Designing a Blue Prism (Version 5.0) Environment | Technical Architect | 45 | 75 | 80% |
| AIE01 | Installing and Configuring a Blue Prism (Version 5.0) Environment | Installation Engineer | 45 | 60 | 70% |
| ARA01 | Blue Prism ROM Architect Certification | ROM Architect | 60 | 60 | 70% |
| ASD01 | Designing Blue Prism Process Solutions Certification | Process Solution Designer | 25 | 60 | 70% |
Blue Prism Certification Cost
The certification cost of AD01 exam is about $65
Blue Prism Developer Certification Exam
Before you start Blue prism certification preparation, the importance of blue prism developer must be the first question in your mind. Well, in the world of RPA, Blue prism is the most recognized platform among others like Automation anywhere, Ui Path, Open Span, etc. Most organizations across the globe are investing in it due to its several technological benefits like –
Accuracy
Operation agility
Capacity
Process efficiency
Apart from technology benefits, a Blue prism certified professional can –
Easily secure job not even in IT but also in RPA industry in any domain.
Earn more than other technology similar experts parallel to Blue prism.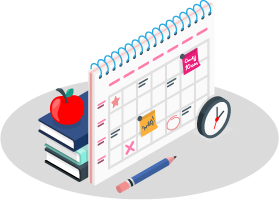 Enroll in RPA Blue Prism Certification Course to Advance Your Career
Weekday / Weekend Batches
See Batch Details
The Scope of Blue Prism Developer Certification Exam
Blue prism has meticulously designed the certification outline that mainly focuses on the below areas.
Exception Handling Guide
Work Queues Guide
Developer Best Practice
Lifecycle Orientation
Object Layer Design
Most of the Blue prism certification exam questions for the developer exam (AD01) are based on the above topics.
However, apart from the above sections, candidates need to have a fair idea on the topics like
Process flow and Blue Prism stages
Object development and application modeling
Correct use of session, data types, and environment variables
Session management and control Room resource
Internal calculation functions of Blue Prism
How to debug process solutions
It is advised from Blue prism that the candidate must complete Blue prism developer Foundation training along with self-assessment to get the proper idea on Blue prism accreditation questions and answers for successful completion of the certification exam.
Important Things You Should Remember during Blue Prism Developer Certification Preparation
It must be considered that career expectations in RPA field like Blue prism are very high.
Hence, high rated skills and expertise is always that employers expect in a candidate. Following the same principle, the Blue Prism technology leverages the learners the scope to gain more and more knowledge on digital workforce and the robotic deployment through its certification path.
RPA Sample Resumes! Download & Edit, Get Noticed by Top Employers!
Download
As a result, Blue Prism developer certification preparation expects a candidate to understand the below objectives:
Good understanding of the core areas of robotic automation
Skills in the Java Access Bridge can also be simply enhanced
Administrative skills like understanding on the user roles and permissions
Excellent level of hands-on knowledge in the field of Microsoft office tools specifically – Excel, Macro, Access, and other general office applications
Good understanding of the SOLID principles to develop a quality process related to the layout as well as responsibility delegations.
Utilization capability of robotics to derive the favorable outcomes for the organizations.