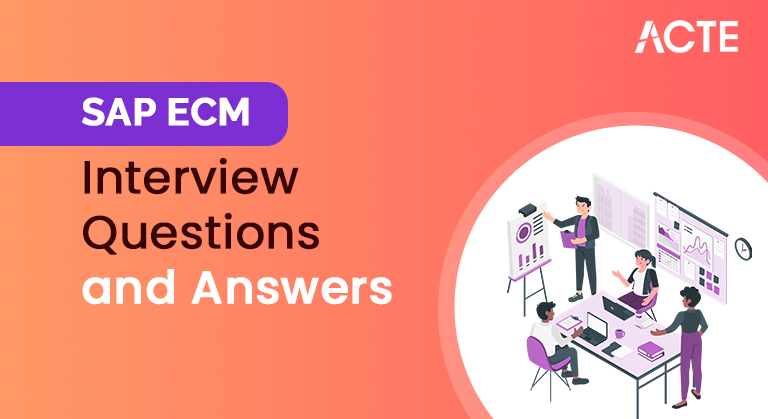 SAP ECM Interview Questions and Answers [ TOP & MOST ASKED ]
Last updated on 17th Nov 2021, Blog, Interview Questions
If you're looking for SAP ECM Interview Questions for Experienced or Freshers, you are at the right place. There are a lot of opportunities from many reputed companies in the world. According to research SAP, ECM has a market share of about 0.2%. So, You still have the opportunity to move ahead in your career as SAP ECM Manager. ACTE offers Advanced SAP ECM Interview Questions that helps you in cracking your interview & acquire your dream career as SAP ECM Developer.
1. Define processing class. Why and where they should be utilized?
Ans:
The characteristic of the wage type determines how the processing should be conducted during a payroll run.
2. Define the evolution path. Why and where we should use them?
Ans:
The chain of the relationships between the objects in the hierarchical structure. For instance, O-S-P, i.e., Organization->Position->Person.
3. How many types of SAP are there?
Ans:
There are 2 Types of SAP ERP system Modules: Functional Modules and Technical Modules. All SAP Modules integrate with each other with functionality and provide the best solution for a Business.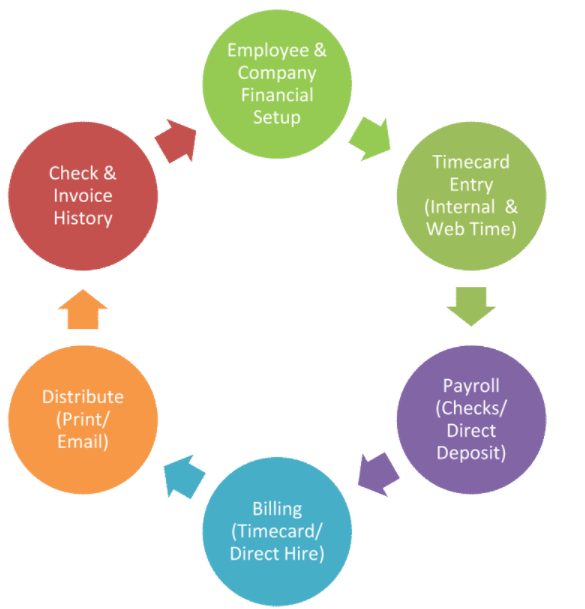 4. Define pay scale structure and how to configure it.
Ans:
Payscale structure means the creation of the Payroll area, group, area, Payscale, and the different levels of the EmpSub group that are used for grouping the PCRE and the caps.
5. Define the procedure that is used for importing payscale data from the non-SAP to SAP.
Ans:
For transferring payroll data from Non-Sap to Sap, a transaction code will be needed for moving the data.
6. Define the procedure which can be used for allocating two different types of computer codes to two different people at the same time.
Ans:
Technically it is just next to impossible to allocate two different personnel numbers to a person. The possible solution is providing the person with two different Personnel ID Numbers with the same amount and then creating an Invoice.
7. Define Schema.
Ans:
Schema is the set of programs that are modified as per the requirements of the clients, and they are processed for collecting the data from all the elaborated instructions combined with the subschemas and the PCRs.
8. How could data be restricted from entering the payroll area?
Ans:
First of all, no data enters the Payroll area. Their structure of pay scale defines the employees of the company. If there is any restriction while entering the data for the pay structure, the indirect payroll is responsible for that.
9. Clarify the employment of the straightforward support interface.
Ans:
Straightforward Maintenance is utilized when assignments of staff and announcing structure are altered. Three primary zones are there in Simple Maintenance. Every zone contains specific upkeep capacities, contingent upon whether you need to alter the hierarchical structure, undertaking profiles, or staff assignments. For Organizational Management clients, Simple Maintenance is most excellent for building up the essential structure in hierarchical arrangement improvement. For the finish, nitty-gritty altering of individual authoritative protests in your hierarchical arrangement (altering specific positions or reliable units, for instance), we prescribe that you change to Infotype Maintenance. Basic support utilizes a tree structure, which enables you to make a fundamental system for authoritative plans, using streamlined strategies. Along these lines, we can make reliable and detailed structures well ordered.
10. Define utilization in the INFO GROUP.
Ans:
The info type gathering (normally known as info group) ensures that amid the workforce activity, all data required for the business forms are put away. The info group is prepared when you play out a workforce activity.

1. An info group exists in the standard framework for each workforce activity composes.
2. For Customizing the Personnel Administration, one might change the form of the different info groups to the necessities of your organization.
3. You can characterize info groups as clients gather subordinates. Info groups are utilized as a part of Personnel Actions to describe an arrangement of the following info types that you would use while playing out an activity. For instance, when you procure, you would need to utilize IT0000, 0001, 0002,0006,0007,0008, and so forth in an arrangement in a specific request. To characterize an Info group that has all these info types, their demand for execution, and the client bunches it is material for. At that point, you allow this info group to the activity that you had characterized.
11. Define Dynamic Actions. Provide a couple of illustrations. What is utilized as a part of them?
Ans:
Dynamic activities are the one which is activated by the framework. They are an aftereffect of some workforce activity. On the off chance that you roll out an improvement (faculty activity) to the workforce information of information compose that at that point affects the info of a moment data write, the framework consequently shows the data write. One of the fundamental reasons for the dynamic activity (of the frame. is to have predictable and lucid information.These activities are begun naturally by the framework, not at all like the Personnel activities which you begin independent from anyone else. The best case is the point at which you complete an activity let's say enlisting; you have to populate an arrangement of data writes. Your underlying section of subtle elements in info type 0000 is staff activity. When you accomplish this framework naturally, it shows next info types-which is a consequence of the dynamic activity
12. Define Recruitment Cycle.
Ans:
It is the entire procedure of enrolment ideal from distinguishing the opening showing the same, advising them, welcoming the candidates, screening the candidates, talking with them, choosing them, and selecting them and designating them(giving an authoritative position in the association—all propositions forms constitute the enlistment cycles.
13. What is IT 41 utilized for? How to default IT 41?
Ans:
Date Specifications (Info compose 0041). The accompanying data is stored in the Date Specifications information form (0041). The Date write indicates the kind of data. A solid Date composes (shown by the client. is utilized as a part of a progression of reports, for instance, to assess a passage date that can't be gotten from the hierarchical task history however which is put away in the Date Specifications data type(0041..This data can be utilized as a part of finance and also for such programs. The benchmarking framework contains twelve mixes of Date compose and Date. On the off chance that you require in excess of twelve date determinations for a representative in the meantime, you can utilize time limitation 3.
14. Assume the customer needs the opening to be shown on a site and in addition ESS. What is a good idea to do it?
Ans:
Worker Self-Service allows representatives to make, show, and modify their HR-related information in the Enterprise Portal. For the most part, it is identified with advantages and expenses, time of work, profession and job, worker search, personal data, travel managing, corporate info, and events of life and work.Thus, the sort of information the representatives can alter, change or erase contingent on the approvals the workers (clients and parts. have. The permission to approach the opportunities by workers is given, for the most part; the opening will be shown for every one of the representatives, i.e., every one of the workers will have approvals.
15. Define internal recruitment.
Ans:
Internal recruitment means the search for in-house applicants. When they are integrated with personal development, they can be used for finding the matched profile which helps in searching for the resources internally. In the recruitments process, the P portrays a person while the AP represents the external person.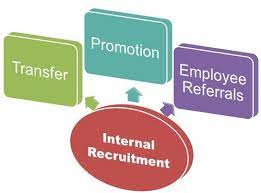 16. Define the common problems which are faced during the result posting for the FICO.
Ans:
While posting results for the FICO, the most common problem faced is the mismatching of the amount that gets published.
17. Define the controlling area. What are the main functions of the controlling area and how they are assigned?
Ans:
The controlling area is under the FI of a person who aids to set the costing purposes which are based on the fiscal variants of a set.
18. Define the reason for generating symbolic a/c and the transaction code used for it. Can a symbolic a/c be assigned for the multiple kinds of wages?
Ans:
The purpose for creating symbolic a/c depends upon the type of payroll that is required for creating salary on a similar expense account and much more.
19. What is the part of a manager in PA?
Ans:
It is to confine the right to use to Personnel organization because of PA/PSA. The manager goes over for Personnel administration, Time administration, and Payroll in SAP. Every administrator is accountable for every individual action. You will receive the name of the head in the compensation slip so the worker for any elucidation he can meet the dependable executive (acquired via payslip.. This administrator (is made in PA of PM. is in charge of enlistment.
20. How to gather representatives for their remittances in finance?
Ans:
Go to essential compensation of India in Payroll India and gather the representative initially relying upon the stipends. This is connected to differentiating the representatives into bunches building upon their compensation structures.
21. How are finance and Time management coordinated?
Ans:
Payroll and TM MGMT are coordinated like time information gathered from the data composing 0007. These hours are calculated in fundamental like the Number of hours used, and also with time assessment and lastly, with diagrams reconciliation. X000 blueprint conveys xt00, and this information can be transmitted between different modules.
22. What are other modules coordinated with OM?
Ans:
OM contains every one of the units that should be incorporated, depending on the customer's necessity. As OM-PA, OM – RECT, OM-BENEFITS, OM-TRAINING, and EVENT MGMT, OM – PD AND OTHERS.CHECK THIS BY GOING TO IMG – > CTRL F AND GIVE INTEGRATION WITH OM.. CHECK ALL OF THEM, GO FOR THE PROGRAM. RHINTE00 PHINTE10, PRHINTE20, PHINTE30 AND 40 ALSO.
23. In TM if the gathering of workers gets ten days of yearly leave, what is the status of the time assessment?
Ans:
TIME assessment demonstrates the correct points of interest kept up finished by the representative via the 2006 and 2001. In the event that they are altogether permitted to withdraw it indicates leave as remunerated or unpaid relying upon the setup done by the advisor for these circumstances in handling time information in finance or even Time assessment (Valuation of non-attendances. too.
24. Discover the situation and give the outcome: A, B, C are workers, where A, B will get basic, HRA, DA. C receives Basic and DA. How do aggregate the stipends?
Ans:
Remittances are paid to rely upon his degree, and even wages are likewise paid on this criteria if AB is paid based, HRA and DA at that point take three fees composes and dole out to the ES Grouping and don't give HRA wage write to C.
25. Define the differences between the Indian payroll and the US payroll.
Ans:
US payroll includes US-specific taxation, benefits, garnishment, and much more. To work in this area, there is a need for a strong command. While the Indian payroll includes SAP HR components such as Personal time Management and personnel administration as well. While the US payroll provides garnishment and benefits, the Indian salary has allowances. In the US payroll, there is a need to use third-party software from the BSI which is connected to the system.The taxes are internally calculated in the SAP. There is a need to configure the benefits module while in the Indian payroll; there is no need for any such module. In the US payroll, the U000 scheme is used while in the Indian payroll, IN00 is used.
26. What is ERP?
Ans:
ERP stands for Enterprise Resource Planning Software and is an integrated computer-based system used to manage a company's resources effectively. It ensures smooth information amongst various departments in an enterprise or a company and manages workflows.
27. What are the different types of ERP?
Ans:
SAP
Baan
JD Edwards (now acquired by Oracle.
Siebel
Peoplesoft (now acquired by Oracle.
Microsoft Dynamics
28. Tell me briefly about SAP
Ans:
SAP stands for Systems Applications and Products in Data Processing. It was founded in 1972 by Wellenreuther, Hopp, Hector, Plattner, and Tschira and is a German Company.SAP is the name of the company, as well as its ERP product.SAP is #1 in the ERP market. As of 2010, SAP has more than 140,000 installations worldwide, over 25 industry-specific business solutions, and more than 75,000 customers in 120 countries.
29. What are the different SAP products?
Ans:
SAP R/3 – It succeeds SAP R/2 and is a market leader in ERP. R/3 stands for three-tier architecture, i.e., Presentation, Logic, and Data tier. It has many modules like SD, FI, HR, etc. which encompass almost all enterprise departments.mySAP – It is a suite of SAP products which apart from SAP R/3 also includes SRM, PLM, CRM, SCM
30. What is NetWeaver?
Ans:
NetWeaver is an integrated technology platform such that all the products in the mySAP suite can run on a single instance of NetWeaver, known as SAP Web Application Server (SAP WEBAs..The advantage of using NetWeaver is that you can access SAP data using the web (HTTP protocol. or even mobile. Thus, you can save on costs involved in training users on SAP Client-side GUI.
31. List the Different Modules in SAP.
Ans:
FI (Financial Accounting)
CO(Controlling)
EC (Enterprise Controlling)
TR(Treasury)
IM (Investment Management)
HR (Human Resource)
SD (Sales and Distribution)
MM (Materials Management)
PM (Plant Maintenance)
PP (Production Planning)
QM – (Quality Management)
BW (Business Warehousing)
32. What is Metadata, Master data and Transaction data
Ans:
Meta Data: Meta Data is data about Data. It tells you about the structure of data or MetaObjects.Master Data: This Data is key business information like Customer information, Employee, Materials, etc. This is more like a reference data for Ex. If a customer orders 10 units of your product instead of asking the customer for his shipping address 10 times, the same can be referenced from the Customer Master Data.Transaction Data: This is data related to day to day transactions.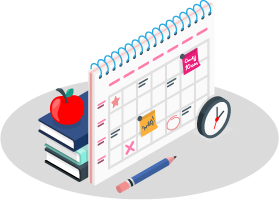 Learn SAP HANA Online Training Course to Build Your Skills
Weekday / Weekend Batches
See Batch Details
33. Is SAP A Database?
Ans:
NO. SAP is not a database, but it's an application that makes use of databases provided by other vendors like Oracle, SQL Server, etc.
34. How many SAP Sessions can you work on at a given time?
Ans:
At any given time for a particular client, you can work on 6 sessions at max.
35. What is a transaction in SAP terminology?
Ans:
In SAP terminology, a transaction is a series of logically connected dialog steps.
36. Can we run a business warehouse without SAP R/3 implementation?
Ans:
Yes, you can run a business warehouse without R/3 implementation. You have to simply transfer structures associated with business warehouse data sources (ODS table, Infocube. to the inbound data files or use third-party tools to connect your flat files and other data sources.
37. Mention what do you mean by datasets?
Ans:
The data sets are sequential files processed on the application server. They are used for file handling in SAP.
38. What are the variables?
Ans:
Variables are parameters of a query set in the parameter query definition and are not filled with values until the queries are entered into the workbooks.
39. Mention what the different types of variables are?
Ans:
Variables are used in the different application are:

Characteristics variable
Hierarchies
Hierarchy nodes
Text
Formulas
Processing Types
Replacement Path
User entry/default type
40. Mention some of the setbacks of SAP?
Ans:
It is expensive
Demands highly trained staff
Lengthy implementation time
Interfaces are a little bit complex
Does not determine where master data resides
41. Mention where are t-code name and program values stored? Explain how can you find a list of all t-codes in the SAP system?
Ans:
To view transaction table TSTC, you can use transaction code st11, and you can define a new t-code using transaction se93.
42. Mention what the difference between OLAP and Data Mining is?
Ans:
OLAP: OLAP stands for Online Analytical Processing it is a reporting tool configured to understand your database schema, dimensions, and composition factsData Mining: It is an analytic process to explore data in search of consistent patterns or systematic relationships between variables.
43. Mention what are the stages of data mining?
Ans: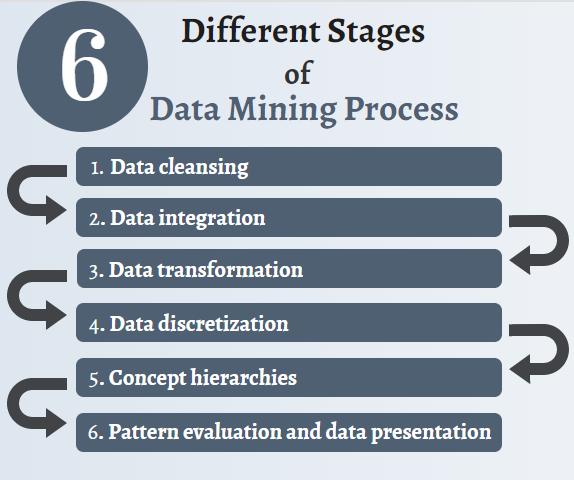 44. Mention what are the different layers in the R/3 system?
Ans:
Different layers in the R/3 system includes

Presentation Layer
Database layer
Application layer
45. Mention what is the process to create a table in the data dictionary?
Ans:
To create a table in the data dictionary, you have to follow this step.

Creating domains (data type, field length, range.
Creating data elements (properties and type for a table field.
Creating tables (SE 11.
46. Mention what is AWB?
Ans:
AWB stands for Administrator Workbench. It is a tool for monitoring, controlling, and maintaining all the processes connected with data staging and processing in the business information warehousing.
47. Explain what is Bex?
Ans:
Bex means Business Explorer. It allows the end-user to locate reports, analyze information, view reports, and can execute queries. The queries in the workbook can be saved to their respective roles in the Bex browser. It has the following components Bex analyzer, Bex Map, and Bex web.
48. Mention what is the importance of ODS in BIW?
Ans:
An ODS object serves to store debugged and consolidated transaction data on a document level. It defines a consolidated dataset from one or more info-sources. This dataset can be evaluated with a Bex query or an Infoset query. The data of an ODS object can be updated with a delta update into InfoCubes or other ODS objects in the same system or across systems. In contrast to multi-dimensional data storage with InfoCubes, the data in the ODS object is stored in transparent, flat database tables.
49. Mention what is the difference between Domain and Data Element?
Ans:
Data Element: It is an intermediate object between domain and table typeDomain: It defines attributes such as length, type, and possible value range
50. Mention what are SET parameters and GET parameters?
Ans:
To use parameter IDs, you need to "set" values in the global memory area and then "get" values from this parameter ID memory area. In the case of the online program, you have to "Set" values from screen fields, and you will "get" these values for screen fields.
51. Mention what is ALE, IDOC, EDI, RFC, and explain briefly?
Ans:
ALE: Application Linking enabling
IDOC: Intermediary documents
EDI: Electronic data interchange
RFC: Remote function call
52. Mention what is LUW (Logical Unit of Work.?
Ans:
LUW is a span of time during which database records are updated, either commit or rollback.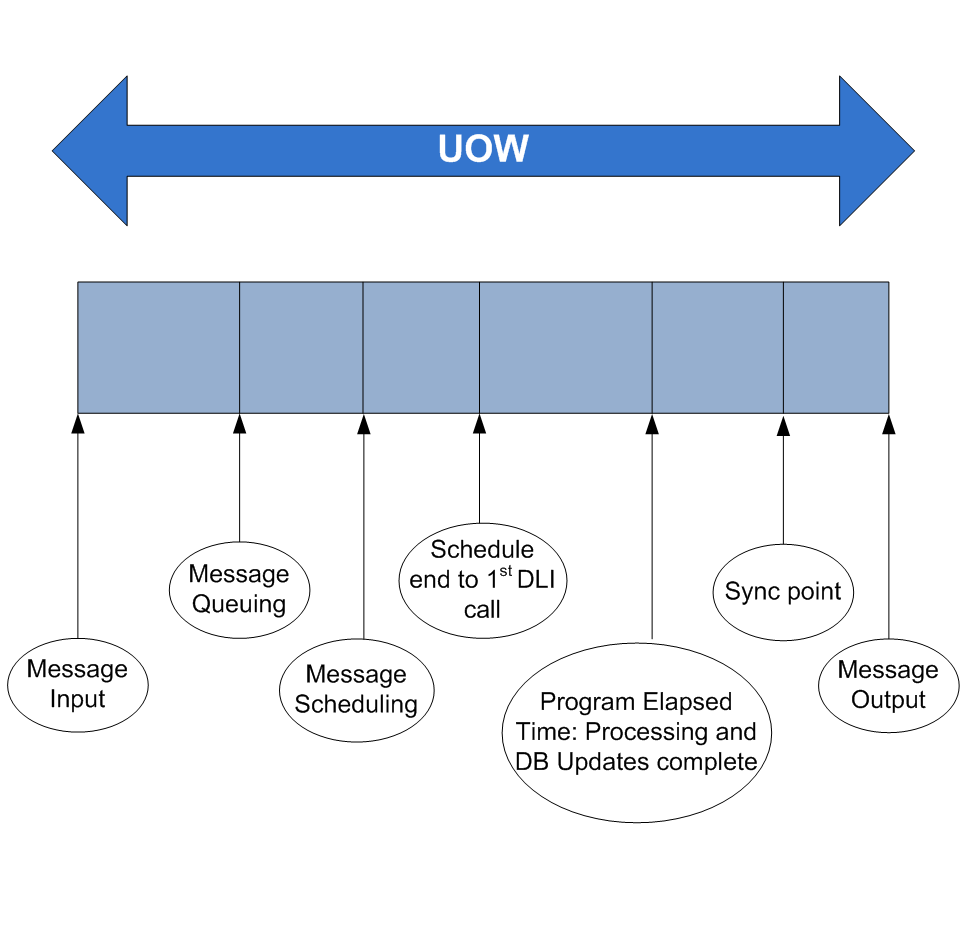 53. Mention what is BDC stands for? How many methods of BDC are there?
Ans:
BDC stands for Batch Data Communication. The methods of BDC are
54. Direct Input Method
Ans:
Batch Input Session Method, Call transaction Method, Mention what is meant by a "baseline data" in SAP AR and AP, The baseline date is the date from which the payment terms apply. Usually, it is the document date on the invoice but can also be the date of entry or posting date from the ledger.
55. Mention what do you mean by one-time vendors?
Ans:
In specific industries, it is not possible to create new master records for every vendor trading partner. One-time vendor enables a dummy vendor code to be used on invoice entry, and the information that is normally stored in the vendor master is keyed on the invoice itself.
56. Mention what are the standard stages of the SAP Payment Run?
Ans:
While executing the SAP Payment Run the standard stages of SAP includes
Entering of parameters: It includes entering company codes, vendor accounts, payment methods, etc.
Proposal Scheduling: The system proposes a list of invoices to be paid
Payment booking: Booking of the actual payments into the ledger
Printing of Payment forms: Printing of payment forms
57. Mention what is the difference between the "residual payment" and "partial payment" methods of allocating cash in account receivable?
Ans:
The difference between the residual and partial payment includes. Partial payment: For example, let say invoice A456 exits for $100 and customer pay $70. With the partial payment, it offsets the invoice leaving a remaining balance $30. Residual Payment: While in residual payment, invoice A456 is cleared for the full value of $100, and a new invoice line item is produced for the remaining balance of $30.
58. Mention what are internal tables, check tables, value tables, and transparent table?
Ans:
It is the standard data type object; it exists only during the runtime of the program.
Check the table will be at field level checking.
Value table will be at domain level checking
The transparent table will exist with the same structure both in the dictionary as well as in the database exactly with the same data and fields
59. Mention what is an application, presentation, and database servers in SAP R/3?
Ans:
The application layer of a R/3 system is made up of the application server and the message server. Application programs in an R/3 system run on application servers. Using the message server, the application servers communicate with presentation components, the database, and also with each other. All the data are stored in a centralized server, which is known as a database server.
60. Explain what is a company in SAP?
Ans:
Company in SAP is the highest organizational unit for which financial statements like profit and loss statements, balance sheets can be drawn according to the requirement of organizations. A single company contains one or many company codes. All the company codes in SAP must use the same COA (chart of accounts. and fiscal year.
61. Mention what is the difference between SAP BASIS and SAP ABAP?
Ans:
SAP ABAP is the programming language used within SAP to customize, generate forms, generate reports, etc. While SAP basis is, the administration module of SAP used to control code changes, upgrades, database admin, network setup, etc.
62. List out the different types of source systems in SAP?
Ans:
The different types of the source system in SAP includes

SAP R/3 source system
SAP BW
Flat files
External Systems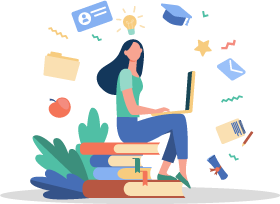 Get JOB Oriented SAP HANA Online Training for Beginners By MNC Experts
Instructor-led Sessions
Real-life Case Studies
Assignments
Explore Curriculum
63. Explain what is Extractor?
Ans:
In the SAP source system, extractors are a data retrieval mechanism. It can fill the extract structure of a data source with the data from the SAP source system datasets.
64. Explain what is extended star schema?
Ans:
The star schema consists of the fact tables and the dimension tables. The master data related tables are kept in separate tables, which has reference to the characteristics in the dimension tables. These separate tables for master data are termed as the Extended Star Schema.
65. Explain what should be the approach for writing a BDC program?
Ans:
The approach to writing BDC program is to
Create recording
Convert the legacy system data to a flat file into the internal table referred as "Conversion."
Transfer the Flat file into the SAP system called "SAP Data Transfer."
Depending upon the BDC type CALL TRANSACTION or CREATE SESSIONS
66. Mention what are the major benefits of reporting with BW over R/3?
Ans:
Business Warehouse uses a data warehouse and OLAP concepts for analyzing and storing data While the R/3 was intended for transaction processing. You can get the same analysis out of R/3, but it would be easier from a BW.
67. Mention the two types of services that are used to deal with communication?
Ans:
To deal with communication, you can use two types of services.
Message Service: In order to exchange short internal messages, this service is used by the application servers
Gateway Service: This service allows communication between R/3 and external applications using CPI-C protocol.
68. Mention what are reason codes used in Account Receivable?
Ans:
"Reason Codes" are tags that can be allocated to describe under/overpayments during the allocation of incoming customer payments. They should not be mixed up with "void reason codes" used when outgoing cheques are produced.
69. Mention what is the protocol does SAP Gateway process use?
Ans:
The SAP gateway process uses TCP/IP protocol to communicate with the clients.
70. Mention what is pooled tables?
Ans:
Pooled tables are used to store control data. Several pooled tables can be united to form a table pool. Table tool is a solid table on the database in which all the records of the allocated pooled tables are stored.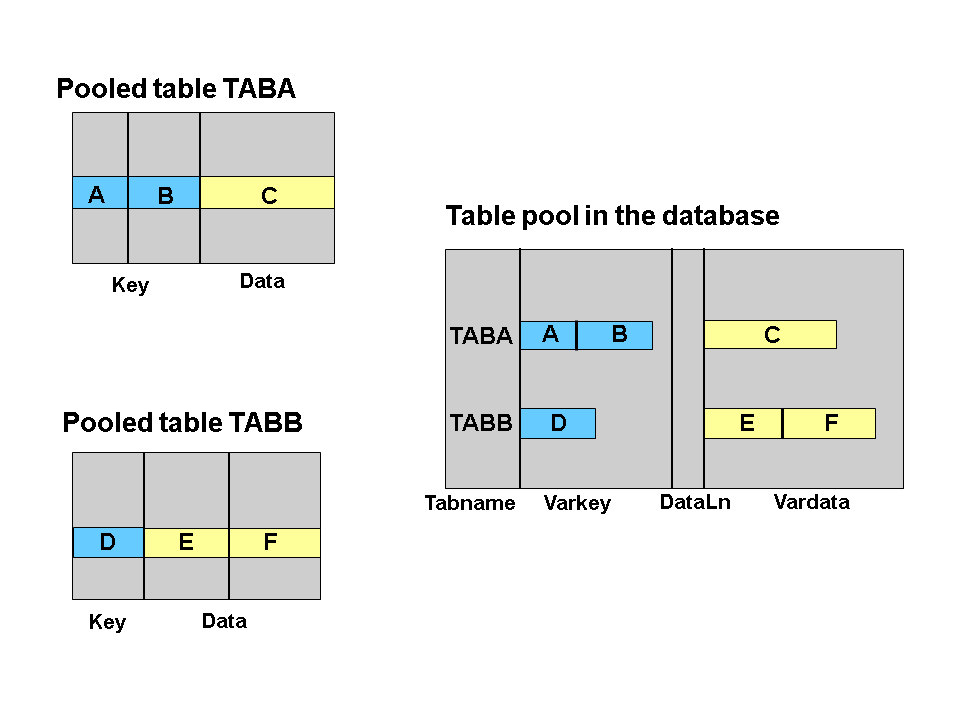 71. Explain what is an update type with reference to a match code ID?
Ans:
If the data in one of the base tables of a matchcode ID changes, the matchcode data has to be updated. The update type stipulates when the match-code has to be updated and how it has to be done. The update type also defines which method is to be used for building match-codes.
72. Explain what the .sca files and mention their importance?
Ans:
sca stands for SAP component Archive. It is used to deploy the Java components, patches, and other java developments in the form of. sca,. sda,.war and .jar.
73. Explain what is meant by "Business Content" in SAP?
Ans:
Business Content in SAP is a pre-configured and pre-defined model of information contained in the SAP warehouse, which can be used directly or with desired modification in different industries.
74. Explain what is dispatcher?
Ans:
A dispatcher is a component that takes the request for client systems and stores the request in the queue.
75. Mention what are the common transport errors?
Ans:
The common transport errors include

Return code 4: Imported with warnings, generation of program, columns or row missing
Return code 8: Imported with a syntax error, program generation error, dictionary activation error, etc.
Return code 12: Indicates import cancelled due to object missing, object not active, etc.
Return code 18: Indicates import cancelled due to system down while import, user expired during import, and insufficient roles or authorization.
76. What is an Infotype?
Ans:
Individual Information such as last name, first name, DOB etc is defined in data fields. Data fields are grouped into information units according to their content, these information units are called Infotypes. Infotypes have names and 4 digit keys.For Ex. Infotype 0002 is for Personal Data, which stores Employees Full Name, Date of Birth, etc.An Infotype can have a sub-type.
77. What Time Constraint 1 on an Infotype ?
Ans:
Infotype with Time Constraint 1(TC 1. must be unique, i.e. only one valid record can exist for a given period. There can be no gaps between the records. When we add a new record to an Infotype with TC1, the system delimits the overlapping record on the key date and adds new record
78. How can you maintain information for an Infotype?
Ans:
To maintain information in an Infotype you could use –

PA30 – Personal Administration Maintenance
PA40 – Personal Actions
79. Which Personal Actions have you performed on an employee?
Ans:
Hire
Change Organizational Unit/Position
Change of Pay
Transfer
Terminate
Retirement
80. Where are payroll results stored?
Ans:
Payroll results are store in PCL2 cluster, which can be accessed using the transaction pc_payresult
81. What is Matchcode W?
Ans:
Match Code W provides a list of all personnel numbers in the selected payroll area that have been rejected by the payroll run because of incorrect data. This means that the payroll has not run for them successfully. Personnel numbers are also included in Matchcode W if personnel data is changed in the correction phase of the payroll run.
82. List the Time Related Infotypes that you have used?
Ans:
2001 – Absences
2002 – Attenances
2003 – Substitutions
2007- Attendance Quotas
0007- Planned Working Time.
83. How would record time in your SAP HR system?
Ans:
Online by time administrators
Separate time recording systems
Cross-Application Time Sheet (CATS.
Employee Self-Service (ESS. applications
Customer systems with an interface to the R/3 System
84. Explain the uses of the simple maintenance interface?
Ans:
Simple Maintenance is used when Staff assignments and reporting structure are to be changed. There are three main areas in Simple Maintenance. Each area contains particular maintenance functions, depending on whether you want to edit organizational structure, staff assignments or task profiles. For Organizational Management users, Simple Maintenance is best used to establish the basic framework in organizational plan development. For complete, detailed editing of individual organizational objects in your organizational plan (editing particular positions or organizational units, for example., we recommend that you switch to Info-type Maintenance. Simple maintenance uses a tree structure, which allows you to create a basic framework for organizational plans, using streamlined procedures. In this way, we can create an organizational and reporting structures step by step.
85. What is the use of INFOGROUPS?
Ans:
The infotype group (commonly known as infogroup. guarantees that during the personnel action, all information needed for the business processes is stored. The infogroup is processed when you perform a personnel action. – An infogroup exists in the standard system for every personnel action type. – In Customizing for Personnel Administration, you can tailor the make-up of the various infogroups to the requirements of your company. – You can define infogroups as user-group dependent. Infogroups are used in Personnel Actions to define a set of sequencial infotypes that you would be using while performing an action. For example, when you hire, you would want to use IT0000,0001,0002,0006,0007,0008 etc in a sequence- in a particular order. So define an Infogroup for this purpose which contains all these infotypes, their order of execution and the user groups it is applicable for. Then you assign this infogroup to the action that you had defined.
86. What is PROCESSING CLASS, where we do them and why?
Ans:
Wage type characteristic that determines how processing is conducted during the payroll run.
87. What is EVALUTION PATH, where do we do it and why?
Ans:
A chain of relationships between objects in a hierarchical structure. for eg. O-S-P(Organization->Position->Person..
88. What is INTERNAL PAYROLL PROCESS?
Ans:
Payroll process(program. is run at a specific point in time, not only to calculate an employee's basic remuneration but also any special payments, overtime payments or bonuses that must be effected for the period in question.
89. What is meant by PayScale structure? How did you configure payscale structure? (I said I created various payroll areas and defaulted them using the feature ABKRS. Seemed he was expecting more than this from me..
Ans:
Pay Scale Structure means creation of Payroll area , Pay scale type,area, group and levels with EmpSub group grouping for PCR & CAP's.
90. How do you import payscale data from non SAP to SAP? (Somebody told me that there's a tool called LEGACY to transfer non SAP data to SAP. I said the same. Is it the same for payroll also? He wanted a clearer explanation of how I did it.
Ans:
Yes you have to say from which transaction code you are transfeing data from Non SAP in to sap.
91. How to assign a person two different pers no.s and allocate him two different comp. codes and generate a single invoice? Suppose for a person I have to pers no.s A and B. I want to send him to one company in the morning and the other in the noon. How should I do this. (I only know one person can be given more than one position by giving percentage in OM. I said that this process is concurrent employment..
Ans:
No, even with Concurrent employment also it is not possible to assign two personnel numbers for one person. You can assign him to work wih two Personnel ID Numbers with the same number and make invoice.
92.What is meant by a schema? (I said I'm only aware that it is a set of rules which is copied and renamed, but never worked on that..
Ans:
No, you have to say him that schema is a set of instructions ( Programs . madified as per requirements and its process is to collect the data as from all the defined instuctutions with sub schemas and PCR's. As I was not authorised to work on them I know just the process of schemas only, (you should have said like this..
93. How do you restrict the data to be entered in payroll area?
Ans:
No, data is entered in a payroll area , but the employees are defined depending on their payscale structure. If you are restricting any data to be entered for pay strcs this is for indirectly for payroll area.
94. What is SAP HR?
Ans:
SAP HR records the data from the hiring an employee to its final termination in organization. It store the employee data such as designation, role, salary details, working shifts, address and so on
95. What is SAP HCM?
Ans:
SAP HCM is an on-premises system that services HR functions such as compliance, payroll, personnel files and benefits administration. In December 2011, SAP announced its acquisition of Success Factors, signaling SAP's commitment to the cloud while maintaining its commitment to its HCM products.
SAP QM Sample Resume! Download & Edit, Get Noticed by Top Employers!
Download
96. List The Various Components Of The Enterprise Structure In Systems, Applications, And Products (SAP. In Human Capital Management (HCM.?
Ans:
The components of the enterprise structure in SAP HCM are given as follows:

Client
Company code
Personnel area
Personnel subarea
97. What Is Client In The SAP System?
Ans:
In the SAP R/3 (R stands for Real-time. system, a client is an organization and a legal entity. A client is positioned at the highest level among all the organizational units. It contains the master data of various business processes, such as customers, products, and vendors. A three-digit number is used to represent clients in the SAP R/3 system.
98. What Is Company Code?
Ans:
A company code is a unique four-character alphanumeric code that represents a legally independent enterprise.
99.What Is Personnel Area?
Ans:
A personnel area is a subunit of company code. It is identified as an organizational unit representing an area in an enterprise, which is organized according to personnel administration, time management, and payroll accounting criteria. It is represented as a four-character alphanumeric code. For example, the personnel area code for a corporation is CORP.
100.What Do You Mean By Infotypes In SAP HCM?
Ans:
Infotypes are referred to as system-controlled characteristics of employees. Information related to employee is stored in the form of Infotypes, which are represented by a four-digit numeric code given as follows:

for actions
organizational assignment
personal data
0003 for payroll status