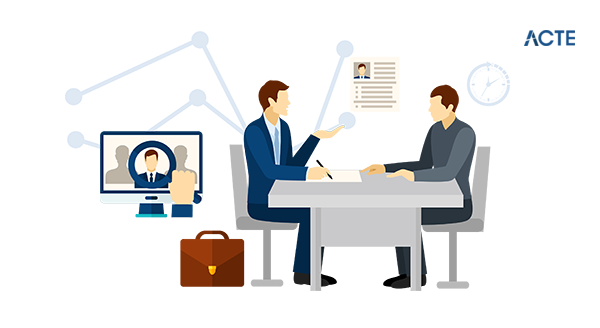 ACTE ANNANAGAR REVIEWS & COMPLAINTS
Last updated on 13th Jul 2020, Popular Course
Google Reviews:
Sundar Joshi :
I have done 4 months web development course from ACTE and I would say it is one of the best decision of my career as they are providing best in class training and placement. Thanks a lot ACTE. Every concept covered in great detail with live project.Before joining ACTE I was very confused which training institute to join but once Ivisit this institute and take a class from trainer I would make up my mind to join this institute and I would say this is the best career choice for me. This gives a edge to the students and the working professional who attend the course.
Arya Sathyan :
Hi friends I want to share the real experience with the ACTE. One of my cousin is very poor at technical skills. I always suggest him to join good institute to learn the concepts in real time which will be very useful and makes you to get a job. After a long search for the good institutes on the testing domain, he found the ACTE institute andjoined that institute. He said that the administration was very good, they provide all the facilities for the persons who go their for the training. They helped him a lot in bringing out his talent. The staff was very good andexplained the things in real time projects goes. They conducted several programs such as the technical quiz, mock interviews on the topics discussed. The institute had good tie ups with the best international companies. It showed many companies interviews for him. He was succeeded at all the companies interview held. He had chosen the best one and joined in that company.The learning experience was excellent and and the knowledgegained from that course met industry standards which helped him to clear the rounds with confidence.ACTE willdefinitely provide all the opportunity to get placed we should attend all the classes at last we will definitely get job. finally I would like to say thank to all the ACTE trainers, founder, cofounder.thanks to ACTE.Training and placements provided by ACTE is really good for a fresher.
Umme Salma :
I immediately started writing better code because I went after that certification. If you actually study for the test as you should, then that process will increase your value as an Oracle professional and boost your career prospects." I joined "ACTE Velachery" because of their proven expertise in Oracle Certification training. Here, I learnt the Magic of Oracle. The constant and personal interaction with the Trainer, Live Projects, Certification Training and Study material are the best part. The trainers are extremely proficient in their knowledge and understanding of the topics. The instructors I had were both skillful and possessed the knowledge required to present the material to the classes. The Oracle Certification training program has provided me with the necessary skill sets to prepare me for the corporate world. "ACTE" is the stepping stone to my success in the IT world. The money invested is well worth the reward. On my personal experience I recommend "ACTE" heart fully as the best training institute for IT Oracle education. Thank you "ACTE" for helping me achieve my dream of becoming an Oracle Certified Professional.
Thank you ACTE, you're surely the best institute for Web development in chennai.In short I had a wonderful experience with the institute and the course was completed on time.The trainers are from mnc's mostly which gives us an insight into the industry. I did not face any problem with the administration as well.My, every small doubts were cleared and which makes the clean way to crack interview. Study environment is very clam and clean which exactly you need. After, the completion of my course still if I, get any doubts they welcome you for clearing your doubts.I am totally satisfied by their way of delivering trainings to students.The infrastructure and environment are excellent as compared to others. The staff and trainers are very flexible and cooperative. Backup is given.
Annanagar :
53-K, 1st Floor, W-Block, 4th Street, Anna Nagar Opp to: Kandasamy College / Near Roundana, Chennai, Tamil Nadu 600040.
Phone : 98407 55991 / 95141 99997 / 93613 80760
IT Experts as Trainers :
Learning a technology with a professional who is well expertise in that solve 60% ofyourneeds
Flexible Timings : We started with 2 trainers, now we are 100+ and it's still increasing. So we can give the students flexibility timings.
Affordable Fees :
We started with 2 trainers, now we are 100+ and it's still increasing.
. Lab Support :
If you need software assistance we are here to back you up. Bring your laptop or desktop and load the required software and learn.
Job Assistance :We are giving 100% job assistance with more corporate companies as clients and we schedule interviews for every student.10000+ students to believeWe satisfied 10000+ students from the day we started ACTE Institute. Take a look of our old student's video reviews and it says all.
So join us and get placed soon.
No More Recent Complaints about ACTE Institute Annanagar ,Chennai

ACTE is the best Training Institute in Chennai offers Classroom Training and Online Training on all the IT related courses like Java Training, J2EE Training, Web Designing Training, Digital Marketing Training, SEO Training, Software Testing Training and etc.. with assured Job Placement.
We have reduced the batch size to make our training more interactive, well structured and timing too made more flexible for students convenient. We are providing high level of training by our experts who is working in Leading MNC companies, and also we have tie up with more than 100 companies for assure right placement to student. We are one of leading top placement training institute.
From ACTE Annanagar – Java AWS Hadoop Testing SEO Web Design PHP Python SAP Oracle DBA Training in Chennai.
'We are offering Java basic & Advance AWS Devops Hadoop Selenium Software Testing SEO Web Design PHP C Programming Python Oracle DBA SQL Server Digital Marketing SAP MM SCM BASIS BI FICO ABAB HANA PM PP PS QM EHS SD SRM WM BPC HR HRM HCM finance Netapp EMC Storage IBM Microsoft dot .net Microsoft Dynamics crm AX Data Science R Programming Language PHP Pega Tally angular js node js react js Excel Data Science with R Data Science with Python Photoshop Android Workday hcm HRM Salesforce ios amazon web services Windows Powershell Hardware and Networking Spoken English Cognos Manual Testing Server Admin Developer Microsoft BI SharePoint Websphere Datastage Mobile Application Apps Ansible Jenkins Software training courses Institute in Chennai'.
ACTE specialize in offering real-time experience IT training on following courses :Most Popular Courses in ACTE* Java/J2EE Reviews with Certification and Placement .
* Dot Net Reviews with Certification and Placement .
* Software Testing Reviews with Certification and Placement .
* SEOReviews with Certification and Placement .
* OracleReviews with Certification and Placement .
* Cloud ComputingReviews with Certification and Placement .
* Web DesignReviews with Certification and Placement .
* PHP Reviews with Certification and Placement .
* QTPReviews with Certification and Placement .
* Load RunnerReviews with Certification and Placement .
* SeleniumReviews with Certification and Placement .
* C/C++ Reviews with Certification and Placement .
* UNIX/Linux Reviews with Certification and Placement .
* IBM AIX Reviews with Certification and Placement .
* Placement TrainingReviews with Certification and Placement .
We feel happy in sharing that ACTE has successfully trained more than students.