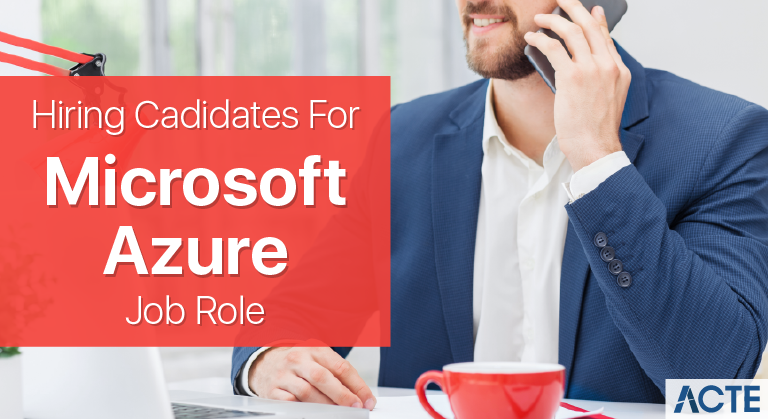 Azure Developer | Openings in Mindtree – Apply Now!
Last updated on 22nd Oct 2020, Blog, Jobs in Chennai
Role : Azure Developer
Experience :- 5+ Years
Job Location :- Chennai
JOB DESCRIPTION :
We are looking for an Azure consultant with deep technical knowledge of Azure products and experience with designing and building
Azure solutions in a modern way using CI CD The organization is implementing Azure Cloud Services in a DevOps and Agile way
The candidate will be responsible for supporting DevOps teams in their effort to build and deploy solutions on the Azure platform
In depth knowledge of Azure products and capabilities and implementation of them
Provide expertise and leadership regarding cloud architecture for both infrastructure and applications using cloud native patterns and topologies
Create high level application designs both IaaS and PaaS
Proven Azure hands on experience in the DevOps infra area of IaaS PaaS and SaaS services
Profound experience with ARM templates and PowerShell
ROLE: Software Developer

INDUSTRY TYPE : IT-Software, Software Services

FUNCTIONAL AREA : IT Software – DBA, Data warehousing

ROLE CATEGORY : Programming & Design

EMPLOYNENT TYPE : Full Time, Permanent

RESPONSIBILITIES :
Developing BI / DWapplications in MS Azure Cloud Platform.
Strong knowledge ofHDInsight (Hadoop, Spark, Hive, Hbase) or Databricks.
Should work on AzureData Factory, Event Hub, Azure SQL, and Azure Logic App.
Should work on Azurestorage services such as Blob, Data Lake, Table Storage, and Cosmos DB.
Good Knowledge of databasemodeling and database performance tuning.
Awareness of multipleIaaS and PaaS offerings of leading public Cloud providers.
Should be willing totravel onsite for Short term / Long Term.