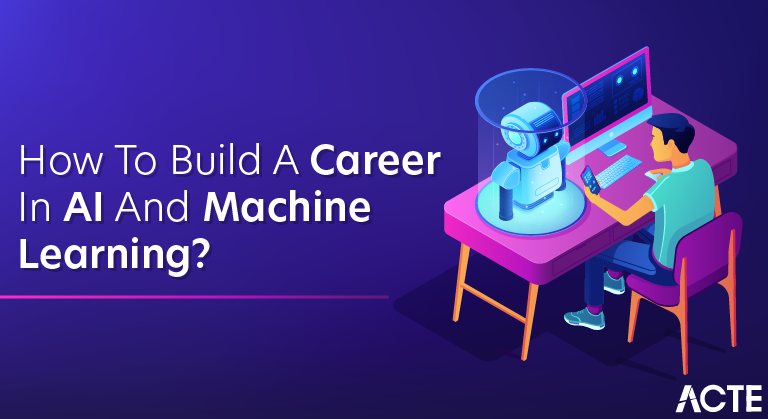 How to Build a Career in AI and Machine Learning? [In-Demand]
Last updated on 12th Jul 2020, Blog, General
Artificial intelligence (AI) continues to invade different verticals, it is getting obvious that the future of tech is already here. Also, there are talks that AI will soon eliminate human jobs and will take the driving seat. However, it is not completely true — with all the advancements, it will very likely create new types of jobs as well.
From chatbots to robots to voice assistance, AI over the years has proved that it is here to stay, not to fade. So, it is high time for people who are into AI or want to make a career in AI, should start preparing.
1) Understand the AI Career Landscape
AI is a sound career choice for a while now and as the adoption of AI in various verticals continues to grow, the demand for trained professionals to do the jobs created by this growth is also skyrocketing.
Even though many AI pundits have prophesied that this technology will wipe out a massive amount of human jobs, there other pundits too who have said this will offer many unique and viable career opportunities. Therefore, if you are an AI enthusiast then be optimistic and prepare for a great career in AI.
2) Popular Job Roles In The Field Of AI
Machine Learning Engineer: It is considered to be one of the most sought-after careers jobs in the AI space and to be a machine learning engineer, one must have a strong hand on software skills, have the knowledge of how to apply predictive models and utilise natural language processing while working with huge datasets.
Robotic Scientist: A Robotic scientist is someone with significant formal education and builds mechanical devices to perform various tasks — whether it is about machines to go where humans can't go or robotic hands for microscopic tasks. A robot might automate jobs, but it requires someone who can create robots. To be a robotic scientist, one should at least have a bachelor's degree related to computer science or engineering.
Data Scientist: A data scientist is someone who collects, analyses and interpret data from various sources by using machine learning and predictive analytics to better understand how the business performs and builds AI tools. To be a data scientist, one should have expertise in using Big Data platforms and tools including Hadoop, Pig, Hive, Spark, and MapReduce. Also, one should have a strong hand in programming languages including SQL) Python, Scala, and Perl.
Research Scientist: A research scientist is someone who is responsible for designing, undertaking and analyzing data from controlled laboratory-based investigations, experiments and trials. Also, to be a research scientist, one should have a strong knowledge of different AI disciplines.
Business Intelligence Developer: The demand for Business Intelligence developers has skyrocketed in recent years. BI developers spend a lot of time researching and planning solutions for existing problems within the company.
Whether it is about analyzing complex data or looking for current business, a BI developer plays a vital role in increasing the profitability and efficiency of the organisation.
3) Educational and Knowledge Prerequisites
If you're intrigued by AI and wondering how to get started, then the first and foremost step is to hold a Bachelor's degree in mathematics and computer science.
However, most of the time, a Bachelor's degree only lands you an entry-level position, but it will at least get you started. So, once you get into the industry and understand how things work, you can plan your future career. Talking about positions entailing supervision, leadership or administrative roles, you need to have a Master's degree or a Doctoral degree.
Before you dive in AI, build up a base in these areas:
Computer Science: Coding expertise with popular programming languages such as Python, Java, Julia, Lisp etc.
Physics, engineering, and robotics
Mathematics: Algebra, calculus, logic and algorithms, probability, statistics
Bayesian networking (including neural nets)
Cognitive science theory
One step ahead:
If you're already a software engineer, it becomes a bit easy for you to enter the AI industry compared to those who are just getting started. Some additional courses on AI (at a brick-and-mortar school or an online school) will win you brownie points with a job in the AI field.
Word to the wise:
Also, have great communication skills. Whether you are a newbie or programmers, or someone with some relevant experience, apart from different skill sets required by different industries working in AI one should also possess great communication skills.
4) Three top-tier online AI resources to learn from
Learn with Google AI:
This platform by Google provides a course that starts from a basic introduction to machine learning to getting started with TensorFlow, to designing and training neural nets. The best thing about this course is that you don't need to have any prior knowledge to get started; it is designed in such a way that whether you're just starting with coding or you're a seasoned machine learning practitioner, you'll find information and exercises to help you develop your skills and advance your projects.
Udacity:
Machine Learning Course From Google
This course from Google through Udacity is on deep learning, giving us an overview of what deep learning is all about. Aiming at the people who are looking to put machine learning, neural network technology to work as data analysts, data scientists or machine learning engineers.
Also, if someone wants to dig deep more, then Udacity has a full-fledged Deep Learning Nanodegree program to have a more hands-on experience.
MIT:
Deep Learning for Self-Driving Cars
With so many courses available on the internet about AI, MIT takes the approach of using one major real-world aspect of AI — self-driving cars. This course (an introduction to the practice of deep learning) by MIT is focused on people who have just started in the field of machine learning. However, according to MIT, this course is also helpful for those who are already working in machine learning or deep learning space.
5) Three Must-Try Job Hunting Platforms
It's a technology-driven age. You don't have to roam around, knocking doors of the companies to hire you; we have AI, the internet and 4 billion years of evolution. Let's have a look at some of the best job hunting portals/platforms that would help you land your next job in the field of AI.
Indeed is the most popular of the job sites today. With a simple and effective interface, the portal makes it easier for the job hunter to search jobs that fit hit well. From company hiring pages to direct job/hiring posts, Indeed scrape down all.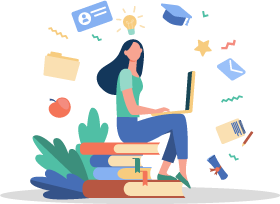 Get Artificial Intelligence Training from Industry Experts to UPGRADE Your AI Skills
Instructor-led Sessions
Real-life Case Studies
Assignments
Explore Curriculum
How to search?
Just type the relevant job title keyword and location. When you get the job you were looking for, just hit apply. You can also sign up and create a profile, which makes it easier for you to apply for jobs.
Subsets of Machine Learning
In addition to the development of machine learning that leads to new capabilities, we have subsets within the domain of machine learning, each of which offers a potential area of specialization for those interested in a career in AI.
Neural Networks
Neural networks are integral for teaching computers to think and learn by classifying information, similar to how we as humans learn. With neural networks, the software can learn to recognize images, for example. Machines can also make predictions and decisions with a high level of accuracy based on data inputs.
Natural Language Processing (NLP)
Natural language processing gives machines the ability to understand human language. As this develops, machines will learn to respond in a way a human audience can understand. In the future, this will dramatically change how we interface with all computers.
Deep Learning
Deep learning is at the cutting-edge of intelligent automation. It focuses on machine learning tools and deploying them to solve problems by making decisions. With deep learning, data is processed through neural networks, getting closer to how we think as humans.
Google For Jobs
When it is about searching for anything online, one can never ignore Google. Google's job search engine (don't get confused! It is not a Google job board.) So, it's basically the same as the google search engine, but here, google only performs searches for jobs. It displays jobs already posted on different portals.
Compared to job searches in different portals, Google job search is convenient as it saves a lot of time. So, if you are looking for a job in the field of AI, then try out Google Job Search first then check out other platforms.
Industries Currently Using AI
During the webinar, many of the audience questions revolved around companies that are currently using AI, and therefore hiring skilled AI professionals. The answer is, AI is being used in many types of applications across many different industries.
The self-driving car is probably the best-known use of AI. Predictive maintenance is another part of AI, forecasting when maintenance will be needed so it can be done proactively, leading to tremendous cost savings. AI is used in transportation, such as for train scheduling and to help Uber drivers navigate routes. Smart cities use AI to be more energy-efficient, reduce crime, and improve safety. The many applications of AI today are countless, and growing in number all the time.
Machine Learning Sample Resumes! Download & Edit, Get Noticed by Top Employers!
Download
Many big brands are already using AI, including IBM, Amazon, Microsoft, and Accenture. All apply machine learning on a large scale and drive innovation. In the future, more and more industries will be using AI and machine learning, driving tremendous growth in the job market.
However, Van Loon pointed out that you don't have to work for a larger company to work in AI or machine learning. All types of industries are moving towards this technology, including transportation, manufacturing, energy, farming, and finance.