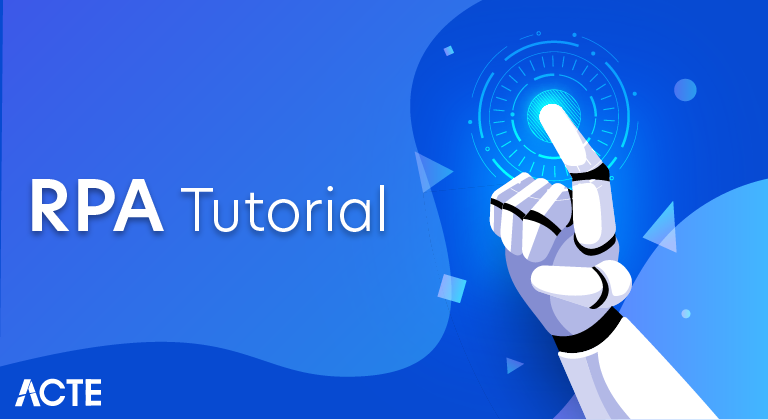 Robotic Process Automation – RPA Tutorial: The Ultimate Guide [STEP-IN]
Last updated on 11th Jun 2020, Blog, Tutorials
Robotic process automation(RPA) Tutorial for Beginners: Learn Robotic process automation(RPA)Technology
Robotic process automation(RPA)
Robotic process automation is a form of business process automation technology based on metaphorical software robots or on artificial intelligence /digital workers. It is sometimes referred to as software robotics.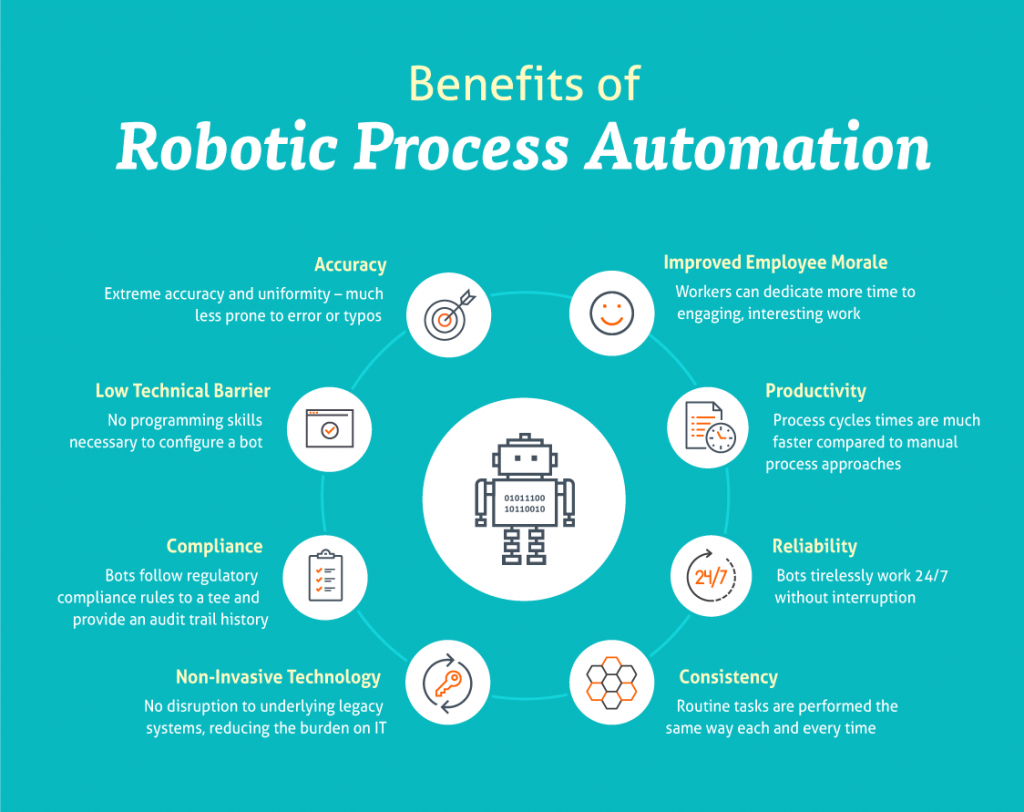 We have been working on RPA projects for the past 12 months and have already delivered around 5 different BOTS in production . We have concentrated mainly on automating the various business processes using UIPath for our insurance based client.We have a 3 member team who is well versed with the UI Path tool and have been working for the various projects which we have delivered .Our capability in RPA as follows:Excel Automation: This includes capturing the raw data from the excel spreadsheets , performing calculations based on business rules and updating the same into multiple applications which can be websites, mainframe or other desktop applications .Web Automation: This includes steps right from the login of a webpage, enter/update data into different fields inside the web application, Perform click operations and capture data from the screen using screen scraping , perform document uploads/downloads , save as pdf, read pdf documents etc . Finally an output with detailed logs will be provided to end users on the entire robot run.
Automation: Windows
Includes automating the windows desktop application and related processes .Capture data from the windows applications using get text, get full text, perform click operations, enter data into the applications , provide detailed log reports, statuses etc.Citrix Automation: Image based automation to click on images, get data from the citrix applications, enter data into the citrix applications using image based automation
Mainframe Automation:
Connect to the mainframe application, Perform click operations, Enter Data into mainframe screens, Navigate to multiple screens, Perform validations, Perform event triggers.
SAP Automation:
Includes steps right from Login in to the SAP application, enter the transaction codes, perform click operations, Enter data into the SAP Application, Capture data from the screen.
Outlook Automation:
Get outlook mail messages, Send Outlook mail messages, get attachments; get Body, Subject of the Email.PDF Automation: Reading large numbers of structured PDF using read PDF activity in UI path and processing various business sites with PDF extracted data .
Bulk Upload/Download documents from various Portals :
Includes bulk uploading the documents within a shared folder to business websites after performing arithmetic and logical operations on the same.
$20 / Hour
$250 minimum budget
10 Most Popular Robotic Process Automation RPA Tools in 2020
Comparison Of Top 5 RPA Tools.
#1) Blue Prism.
#2) Inflectra Rapise.
#3) UiPath.
#4) Automation Anywhere.
#5) Pega.
#6) Contextor.
#7) Nice Systems.
Comparison of the Best RPA (Robotic Process Automation) Tools in the market:
In any organization, there are a lot of tasks that are repetitive and time-consuming in nature. While doing these types of tasks, there is always a huge possibility for error occurrence because of repetition.Hence, in order to avoid these errors and save time, a lot of RPA Software is available in the market.Daily tasks that are performed on the software by employees are automated using the bot. The software which uses the bot for performing this automation is called the RPA software. A bot is nothing but an infected computer with malicious software.
Every RPA system must include the three capabilities stated below:
Communicating with the other systems in either way screen scraping or API integration.
Decision making
Interface for bot programming.
It is not mandatory to have programming skills for using RPA Tools. Small, Medium as well as large-scale organizations can use RPA tools, but these organizations should be able to depend on the software heavily.
Types of Robotic Process Automation
Given below are the various types of RPA:
Attended automation: These tools will require human intervention while performing automation processes.
Unattended automation: These tools are intelligent and have decision-making capabilities.
Hybrid RPA: These tools will have combined capabilities of both attended and unattended automation tools.
Industries using RPS:
Robotic process automation is mainly used in Banking, Insurance, Retail, Manufacturing, Healthcare, and Telecommunication industries.
Healthcare: In the healthcare industry, it will help in appointments, patient's data entry, claims to process, billing, etc.
Retail: For the retail industry, it helps in updating orders, sending notifications, shipping products, tracking shipments, etc.
Telecommunications: For the telecommunications industry, it will help in monitoring, fraud data management and updating the customer data.
Banking: Banking industry use RPA for more efficiency in work, for accuracy in data, and for the security of data.
Insurance: Insurance companies use RPA for managing the work processes, entering customer's data, and for applications.
Manufacturing: For the manufacturing industry, RPA tools help in supply chain procedures. It helps with the billing of materials, Administration, Customer services & support, Reporting, Data migration, etc.
How Is It Different From A Desktop Application?
Both Desktop applications, as well as RPA, perform multiple tasks.
But how are these two different?
The difference will be identified when it comes to decision making capability.
RPA helps for front-end operations and back-end operations.While dealing with the front end operations RPA will require an understanding of the natural language. Backend operations require dealing only with structured and unstructured data. Dealing with structured data means working with a database and dealing with unstructured data includes working with documents and images.
General functions of RPA include:
Opening different applications like emails, moving files, etc.
Integration with the existing tools.
Collecting data from different web portals.
Processing data which includes calculations, data extraction, etc.
Points to consider while selecting the tool:
Platform independence
User-friendliness
Cost
Scalability
Industry-specific
Maintenance and support services by a company
Tool Smartness: It should act as an end-user.
Top 10 Robotic Process Automation RPA Tools
Given below is a list and comparison of the most popular RPA tools.
Comparison Of Top 5 RPA Tools
Given below is an exclusive comparison of the Top 5 best Robotic Process Automation Tools.
1) Blue Prism
Blue Prism RPA provides all core capabilities.It can work on any platform with any application. For using this tool you should have programming skills but it is user-friendly for developers. This tool is perfect for medium and large organizations.
Features:
It supports a multi-environment deployment model.
Security provided for network and software credentials.
It can be used on any platform.
Can work for any application.
Pros:
High-speed execution.
Platform independence.
Cons:
You should have programming skills.
High price.
2) Inflectra Rapise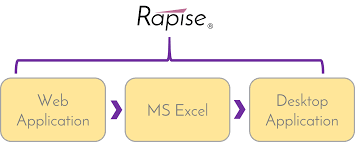 Rapise provides support for hybrid business scenarios. It can automate Web, Desktop and Mobile applications. It is friendly both for programmers and non-developers. Rapise is an on-premise solution.
This tool is perfect for small and medium organizations.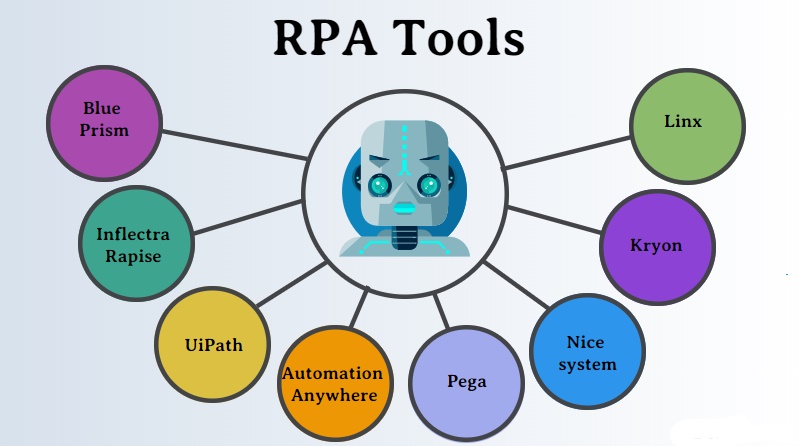 Features:
Supports automation projects of any size
Record and play functionality
Web & desktop automation; Web and screen scraping
REST and SOAP calls and email processing (gmail, Office 365, private mail servers)
Provides open platform for enhancements and integration
Provides special support for Microsoft Dynamics applications.
Pros:
Non-developer friendly
Backed up with training and certifications.
Fast execution.
Cons:
Pricing:
$1,599 / Single developer license, unlimited execution agents; Unlimited support and free upgrades for 1 year from purchase.
3) UiPath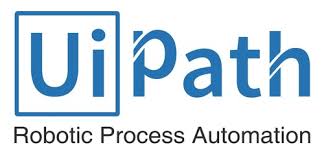 UiPath provides all core capabilities. It provides support for Citrix. It is user-friendly for non-developers too. It can handle complex processes. And this tool is perfect for any size of business.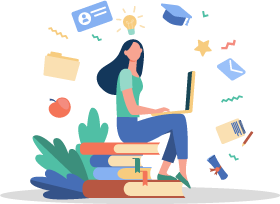 Get On-Demand RPA Training with Advanced Concepts By Industry Experts
Instructor-led Sessions
Real-life Case Studies
Assignments
Explore Curriculum
Features:
It provides security by managing credentials, providing encryption and access controls based on the role.
It can automate faster. Eight to ten times faster automation through Citrix too.
It provides an open platform.
It can handle any process, in any number, irrespective of its complexity.
Pros:
No programming skills required.
Ease of use through drag and drop facility.
It provides good features, free of cost.
Cons:
Limited coding functionality.
Tool cost or Pricing:
For small teams and individuals, UiPath provides the community edition. It is free.
UiPath Enterprise RPA: Contact them for pricing details.
4) Automation Anywhere
Automation Anywhere provides all core capabilities. It provides on-premise and cloud services. This user-friendly tool is perfect for medium and large organizations.
Features:
Provides Bank-grade security.
Provides security through authentication, encryption, and credentials.
Real-time reports and analytics.
Provides platform independence.
Pros:
Cons
5) Pega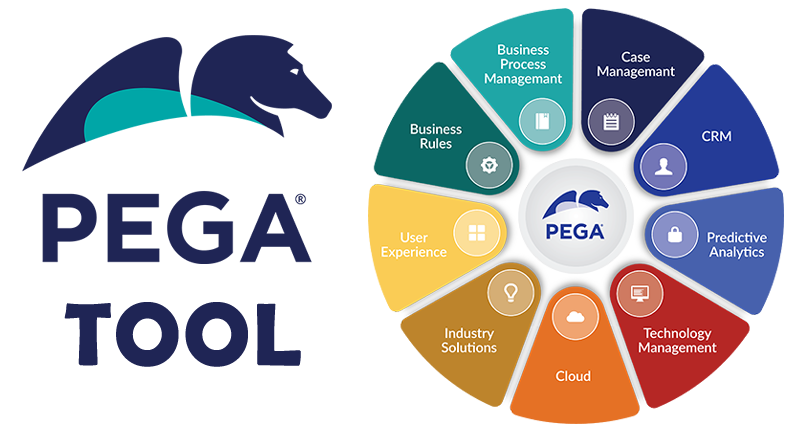 Pega is a Business Process Management tool. It can be used on desktop servers. It provides only cloud-based solutions or services. It can work on Windows, Linux, and Mac. This tool is perfect for medium and large businesses.
Features:
It will help you in the deployment of your solutions to the customers.
It provides a cloud-based solution.
It doesn't store any execution data in a database, rather everything gets stored in the memory.
With this tool, you can distribute the work to desktop, server, and employees as well.
Pros:
Because of the event-driven approach, it works faster.
It is a robust and reliable tool.
Cons:
There is no on-premise solution.
6) Contextor
This tool is perfect for any size front office. It provides on-premise and cloud services. It provides support for Citrix. It works for all workstation applications.
Features:
Contextor can communicate with the active applications as well as with the applications that are minimized.
It can communicate with all workstation applications in parallel.
It supports Citrix and RDP hybrid virtualization environments.
It provides reports and analytics.
Pros:
It works fast.
It can be easily integrated with AI.
Cons:
It only supports the Windows operating system.
7) Nice Systems
Nice RPA tool is named as NEVA-Nice Employee Virtual Attendant. It is a smart tool and helps the employees in repetitive tasks.
Features:
It provides attended and unattended server automation.
It will help you in automating mundane tasks, Compliance adherence and in Up-sell.
This system is made for employees from the back offices, Finance, HR, etc.
It provides cloud-based and on-premise solutions.
Pros:It provides advanced analytics.
8) Kofax
Kofax can work with any application virtually. Coding skills are not mandatory for this tool. It can process data from any website, desktop application, and portal.
Features:
It does repetitive tasks efficiently.
Intelligent tool for monitoring and optimizing the processes.
It can be managed centrally from a server.
Easy to integrate with Kapow Katalyst Platform.
Pros:
Efficient tool.
It can work fast.
Cons:
Needs to improve training videos.
It may be a little difficult to learn.
9) Kryon
Kryon RPA is named Automate.It has three solutions for automation. Unattended, Attended, and Hybrid. An unattended solution is an intelligent tool and can take decisions. Attended tool will give you speed, accuracy, and efficiency at work.Hybrid automation is the combination of both attended and unattended automation.
Features:
Kryon provides attended and unattended and hybrid automation.
It is a scalable system.
It helps in improving productivity.
It provides a recording facility.
Pros:
Efficiently performs repetitive and time-consuming tasks.
It is user-friendly.
10) Softomotive
Softomotive has two solutions for robotic process automation.It includes Enterprise Automation and Desktop automation. Enterprise automation will help in increasing the productivity, performance, and efficiency of enterprises. And Desktop automation is for individuals and small teams.It can automate desktop and web-based tasks.
RPA Sample Resumes! Download & Edit, Get Noticed by Top Employers!
Download
Features:
This tool will help you from the design process to the production process.
It provides accuracy, security and error handling.
It can be easily integrated with SAP, Salesforce, Oracle Financials, and PeopleSoft Automation etc.
It is supported by .NET and SQL server.
Pros:
Easy to use.
It works five times faster than humans.
Cons:
It is supported only by SQL server.
11) Visual Cron
Visual Cron is an automation tool for task scheduling and integration. It is for Windows only. Programming skills are not mandatory for this tool.
Features:
You can customize tasks according to technology.
You can do programming using the API.
Visual Cron can develop the features, as per your requirements.
User-friendly interface.
You can use the tool even if you don't have programming knowledge.
Pros:
Cons:
It supports only the Windows operating system.
Conclusion
Further to our comparison of each tool in detail here, Blue Prism is the best tool but you should get trained before using it. And training is costly as well.
UiPath is easy to use even for non-developers. It provides the same features, and even it servers small scale industries. For workstation applications, Contextor is the best option as they have a specialty in it.Hope you have found all the details that you were looking for, in this article.
.