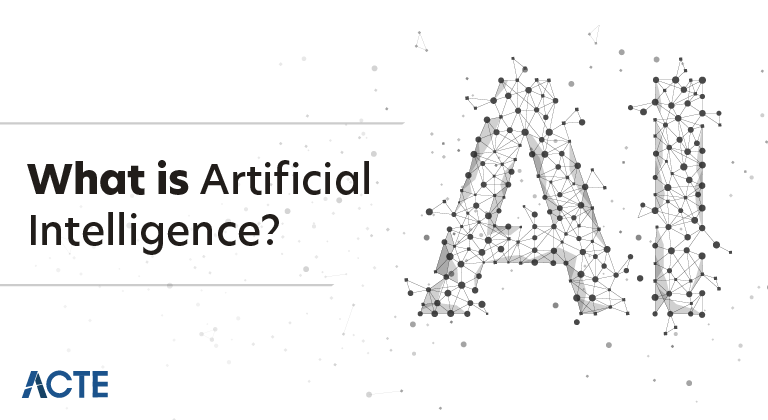 What is Artificial Intelligence [AI]? All you need to know [OverView]
Last updated on 05th Jun 2020, Blog, General
Artificial intelligence (AI) is a wide-ranging branch of computer science concerned with building smart machines capable of performing tasks that typically require human intelligence. AI is an interdisciplinary science with multiple approaches, but advancements in machine learning and deep learning are creating a paradigm shift in virtually every sector of the tech industry.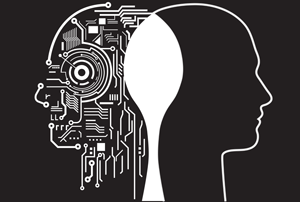 HOW IS AI USED?
Artificial intelligence generally falls under two broad categories:
Narrow AI: Sometimes referred to as "Weak AI," this kind of artificial intelligence operates within a limited context and is a simulation of human intelligence. Narrow AI is often focused on performing a single task extremely well and while these machines may seem intelligent, they are operating under far more constraints and limitations than even the most basic human intelligence.
Artificial General Intelligence (AGI): AGI, sometimes referred to as "Strong AI," is the kind of artificial intelligence we see in the movies, like the robots from Westworld or Data from Star Trek: The Next Generation. AGI is a machine with general intelligence and, much like a human being, it can apply that intelligence to solve any problem.
ARTIFICIAL INTELLIGENCE EXAMPLES
Smart assistants (like Siri and Alexa)
Disease mapping and prediction tools
Manufacturing and drone robots
Optimized, personalized healthcare treatment recommendations
Conversational bots for marketing and customer service
Robo-advisors for stock trading
Spam filters on email
Social media monitoring tools for dangerous content or false news
Song or TV show recommendations from Spotify and Netflix
Narrow Artificial Intelligence
Narrow AI is all around us and is easily the most successful realization of artificial intelligence to date. With its focus on performing specific tasks, Narrow AI has experienced numerous breakthroughs in the last decade that have had "significant societal benefits and have contributed to the economic vitality of the nation," according to "Preparing for the Future of Artificial Intelligence," a 2016 report released by the Obama Administration.
A few examples of Narrow AI include:
Google search
Image recognition software
Siri, Alexa and other personal assistants
Self-driving cars
IBM's Watson
Applications of Artificial Intelligence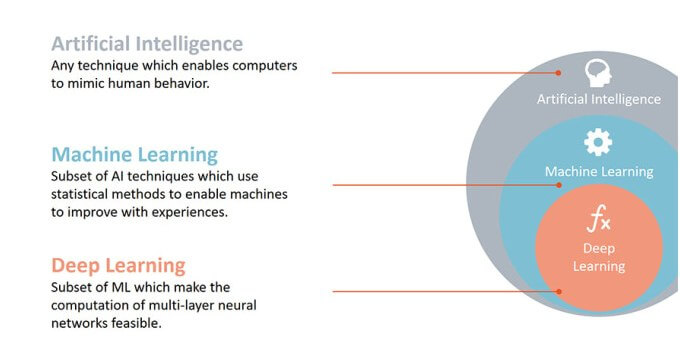 The applications for artificial intelligence are endless. The technology can be applied to many different sectors and industries. AI is being tested and used in the healthcare industry for dosing drugs and different treatment in patients, and for surgical procedures in the operating room.
Other examples of machines with artificial intelligence include computers that play chess and self-driving cars. Each of these machines must weigh the consequences of any action they take, as each action will impact the end result. In chess, the end result is winning the game. For self-driving cars, the computer system must account for all external data and compute it to act in a way that prevents a collision.
Artificial intelligence also has applications in the financial industry, where it is used to detect and flag activity in banking and finance such as unusual debit card usage and large account deposits—all of which help a bank's fraud department. Applications for AI are also being used to help streamline and make trading easier. This is done by making supply, demand, and pricing of securities easier to estimate.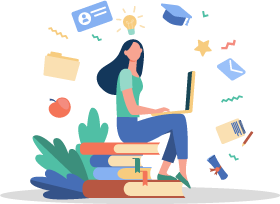 Learn Best Artificial Intelligence Training to Get Most In-Demand IT Skills
Instructor-led Sessions
Real-life Case Studies
Assignments
Explore Curriculum
KEY TAKEAWAYS
Artificial intelligence refers to the simulation of human intelligence in machines.
The goals of artificial intelligence include learning, reasoning, and perception.
AI is being used across different industries including finance and healthcare.
Weak AI tends to be simple and single-task oriented, while strong AI carries on tasks that are more complex and human-like.
How Artificial Intelligence Is Being Used
Every industry has a high demand for AI capabilities – especially question answering systems that can be used for legal assistance, patent searches, risk notification and medical research. Other uses of AI include:
Health Care
AI applications can provide personalized medicine and X-ray readings. Personal health care assistants can act as life coaches, reminding you to take your pills, exercise or eat healthier.
Retail
AI provides virtual shopping capabilities that offer personalized recommendations and discuss purchase options with the consumer. Stock management and site layout technologies will also be improved with AI.
Manufacturing
AI can analyze factory IoT data as it streams from connected equipment to forecast expected load and demand using recurrent networks, a specific type of deep learning network used with sequence data.
Banking
Artificial Intelligence enhances the speed, precision and effectiveness of human efforts. In financial institutions, AI techniques can be used to identify which transactions are likely to be fraudulent, adopt fast and accurate credit scoring, as well as automate manually intense data management tasks.
Categorization of Artificial Intelligence
Artificial intelligence can be divided into two different categories: weak and strong.
Weak artificial intelligence embodies a system designed to carry out one particular job. Weak AI systems include video games such as the chess example from above and personal assistants such as Amazon's Alexa and Apple's Siri. You ask the assistant a question, it answers it for you.
Strong artificial intelligence systems are systems that carry on the tasks considered to be human-like. These tend to be more complex and complicated systems. They are programmed to handle situations in which they may be required to problem solve without having a person intervene. These kinds of systems can be found in applications like self-driving cars or in hospital operating rooms.
What are the challenges of using artificial intelligence?
Artificial intelligence is going to change every industry, but we have to understand its limits.
Artificial Intelligence Sample Resumes! Download & Edit, Get Noticed by Top Employers!
Download
The principal limitation of AI is that it learns from the data. There is no other way in which knowledge can be incorporated. That means any inaccuracies in the data will be reflected in the results. And any additional layers of prediction or analysis have to be added separately.
Today's AI systems are trained to do a clearly defined task. The system that plays poker cannot play solitaire or chess. The system that detects fraud cannot drive a car or give you legal advice. In fact, an AI system that detects health care fraud cannot accurately detect tax fraud or warranty claims fraud.
In other words, these systems are very, very specialized. They are focused on a single task and are far from behaving like humans.
Likewise, self-learning systems are not autonomous systems. The imagined AI technologies that you see in movies and TV are still science fiction. But computers that can probe complex data to learn and perfect specific tasks are becoming quite common.