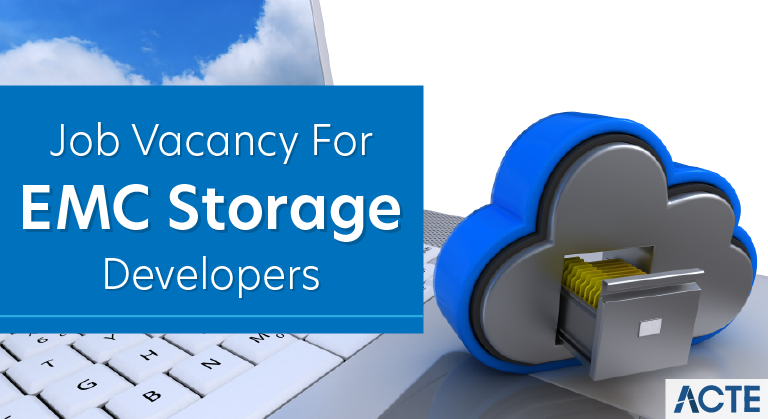 EMC Storage Administrator | Now Hiring in Apple India Pvt Ltd- Apply Now!
Last updated on 24th Oct 2020, Blog, Jobs in Bangalore
POSITION TYPE : Full Time
LOCATION – Bangalore
Are you curious, motivated, and forward-thinking? At FIS you'll have the opportunity to work on some of the most challenging and relevant issues in financial services and technology. Our talented people empower us, and we believe in being part of a team that is open, collaborative, entrepreneurial, passionate and above all fun.
TEAM :
This role is a part of our Remote Infrastructure Management Team. Develop core versions of software applications for sale to external clients. Identifies client purchasing requirements and technical specifications through Product Management and/or client representatives. Interacts with engineering groups to assist in design changes to equipment and/or software. Trains and communicates with clients on systems application.
EMC Enterprise Storage Arrays (VMAX, VNX platform, Xtreme IO etc.) and EMC Enterprise Backup Products (Avamar, Data Domain). Scripting & Automation experience would be a plus.
Drive automation within the team to provide capacity reporting and storage provisioning for both block and NAS.
Responsible for the availability and support of our core storage (SAN and NAS), archiving (CAS) and backup infrastructure.
Evaluate system performance and produce reports to recommend and implement platforms improvements as appropriate.
Responsible for all provisioning aspects related to storage and backup.
Fulfill a 24/7 on-call function on a rotating basis.
Define, develop and maintain project documentation and standards.
Implement new storage environments/platforms when required.
Troubleshooting and investigation of production system problems.
Proactively identify improvements and enhancements to systems and processes.
Incident & Problem Management
Storage Replication Monitoring
Failed Hardware repair
Hardware Subsystem Monitoring
Storage Allocations and Deallocations
Software Patching and Firmware Deployment
SKILLS :
Effective communication and team skills with an ability to cooperate, present to and participate with peers/team members
Basic knowledge of operating systems and systems administration concepts
Demonstrated ability to learn new concepts and technologies as well as a personal commitment to stay current with latest technology concepts
Good problem solving, analytical and critical thinking skills
Identifies and resolves less clearly defined problems using established procedures and/or protocols as guidelines
OFFERS :
An exciting opportunity be a part of World's Leading FinTech Product MNC
To be a part of vibrant team and to build up a career in Remote infrastructure Management.
Competitive salary and attractive benefits including GHMI/ Hospitalization coverage for employee and direct dependents
A multifaceted job with a high degree of responsibility and a broad spectrum of opportunities
A broad range of professional education and personal development possibilities – FIS is your final career step!
A broad range of professional education and personal development opportunities
Time to support charities and give back in your community
Privacy Statement :
FIS is committed to protecting the privacy and security of all personal information that we process in order to provide services to our clients. For specific information on how FIS protects personal information online, please see the Online Privacy Notice.
Sourcing Model :
Recruitment at FIS works primarily on a direct sourcing model; a relatively small portion of our hiring is through recruitment agencies. FIS does not accept resumes from recruitment agencies which are not on the preferred supplier list and is not responsible for any related fees for resumes submitted to job postings, our employees, or any other part of our company.
EDUCATION :Bachelor's Degree