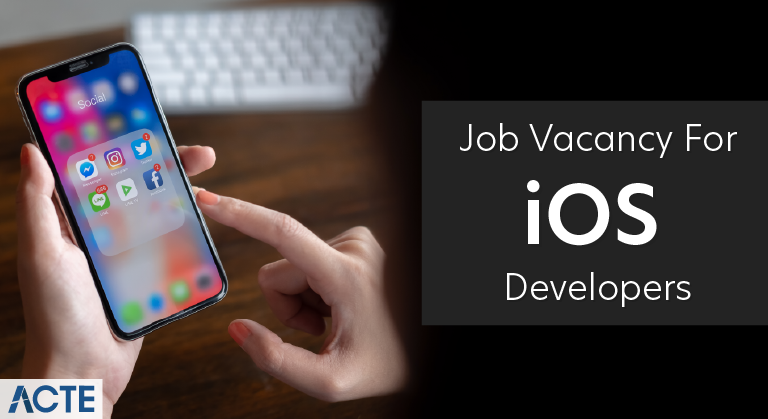 iOS Application Developer | Openings in Deloitte- Apply Now!
Last updated on 22nd Oct 2020, Blog, Jobs in Hyderabad
Job location: Hyderabad
Job Type: Full Time
Job Title: iOS Developer
JOB DESCRIPTION :
Design and build advanced applications for the iOS platform
Collaborate with cross-functional teams to define, design, and ship new features.
Unit-test code for robustness, including edge cases, usability, and general reliability.
Work on bug fixing and improving application performance.
Continuously discover, evaluate, and implement new technologies to maximize development efficiency.
Working experience in iOS development
Have published one or more iOS apps in the app store
Deep familiarity with Objective-C and Cocoa Touch
Experience working with iOS frameworks such as Core Data, Core Animation, Core Graphics, and Core Text
Experience with third-party libraries and APIs
Working knowledge of the general mobile landscape, architectures, trends, and emerging technologies
Solid understanding of the full mobile development life cycle
RESPONSIBILITIES :
Designing and building mobile applications for Apples iOS platform.
Collaborating with the design team to define app features.
Ensuring quality and performance of application to specifications.
Identifying potential problems and resolving application bottlenecks.
Fixing application bugs before final release.
Publishing application on App Store.
Maintaining the code and atomization of the application.
SKILLS :
Proficient with Objective-C or Swift and Cocoa Touch
Experience with iOS frameworks such as Core Data, Core Animation, etc.
Experience with offline storage, threading, and performance tuning
Familiarity with RESTful APIs to connect iOS applications to back-end services
Knowledge of other web technologies and UI/UX standards
Understanding of Apple design principles and interface guidelines
Knowledge of low-level C-based libraries is preferred
Familiarity with cloud message APIs and push notifications
A knack for benchmarking and optimization
Proficient understanding of code versioning tools like Git.
Familiarity with continuous integration
ROLE : Software Developer
INDUSTRY TYPE : IT-Software, Software Services
FUNCTIONAL AREA : IT Software – Application Programming, Maintenance
EMPLOYMENT TYPE : Full Time, Permanent
ROLE CATEGORY : Programming & Design