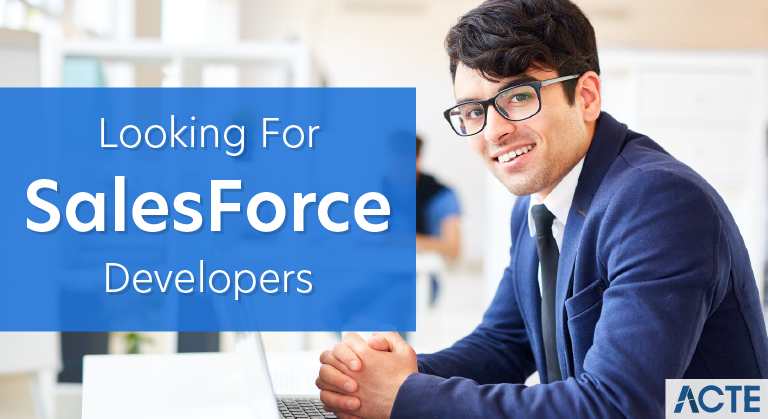 Senior Salesforce Developer | Now Hiring in IBM- Apply Now!
Last updated on 28th Oct 2020, Blog, Jobs in Bangalore
Primary Location: Bangalore
Job Description :
The candidate must have 6+Years strong technology background with excellent hands-on knowledge of Salesforce application development.
Strong in developing Lightning components.
Hands on experience on LDS components and lightning app builder.
Experience in consuming and exposing SOAP and REST based APIs.
Experience with the Salesforce.com APEX data loader, Salesforce.com web services APIs. Certified in SFDC technical domain would be preferred
Responsibilities :
Responsible for the development of new and enhancements of existing SFDC Platform and Force.com cloud-based applications, including systems analysis, design, development, implementation, and maintenance.
Responsible for developing in Visualforce, Apex, Java, AJAX, and other technologies to build customized solutions that support business requirements and drive key business decisions.
Experience in designing and developing software components and having a very strong Service Oriented Architecture and integration background.
Salesforce.com integration experience, including between different business systems as well as working with integration tools and developing custom integration solutions.
Technical leadership, setting best practices including integration and application development, deployment, testing (unit and systems), and iterative refinement.
Design, implement and support features for the Salesforce Communities & Knowledge project.
Skills :
5+ years of experience in a corporate technology environment developing SFDC technology programs is required.
Strong knowledge of Salesforce.com (SFDC) APEX code design techniques and methodologies including development tools, quality assurance/control.
3-5 years of experience functioning as Salesforce.com administrator for Enterprise edition or higher Solid understanding of system architecture and system design (SFDC /CRM and Force.com) is required.
Experience in integrating enterprise applications with other API enabled Business Systems (i.e., Salesforce.com, NetSuite, Jira, Microsoft Office 365, Eloqua/ other marketing solutions etc.), is considered to be a plus VisualForce and Sites page development.
Experience with technologies integral to Salesforce.com including: HTML/XHTML, jQuery, JavaScript, AJAX, SQL, SOAP, REST, JSON, Apex, SOQL and Triggers.
Experience in moving code from lower sandboxes to production environment and address issues related to functionality, integration, etc.
Salesforce.com Communities, Partner/Customer Portal implementation, Knowledge Base.
Experience with Salesforce.com security model and sharing rules.
Experience in troubleshooting and working with end users to ensure that applications meet theirs.
Develop and create customized reports and dashboards Keep abreast of new Salesforce features and functionality.
Ability to think through multiple solutions to a problem set and look ahead for possible conflicts
Ability to communicate effectively both written and verbally
Desired Skills:
In-depth understanding of the capabilities and constraints of the SFDC CRM application coupled with good understanding of the business processes (Client Support, Sales,
Marketing, Partner Management, etc.).
Salesforce Certified Platform Developer I.
Salesforce Certified Platform Developer II.
Salesforce Certified Platform App Builder.
ROLE: Software Developer
INDUSTRY TYPE : IT Software , Software Services
FUNCTIONAL AREA : IT Software – Other
ROLE CATEGORY : Programming & Design
EMPLOYNENT TYPE : Full Time, Permanent