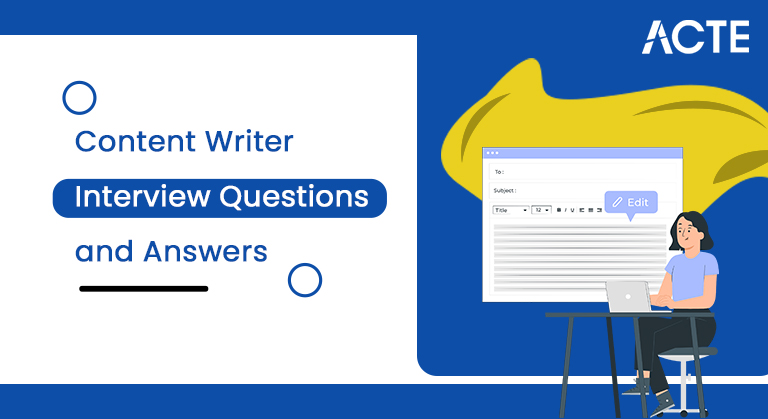 Must-Know [LATEST] Content Writer Interview Questions and Answers
Last updated on 18th Nov 2021, Blog, Interview Questions
These Content Writer Interview Questions have been designed specially to get you acquainted with the nature of questions you may encounter during your interview for the subject of Content Writer . As per my experience good interviewers hardly plan to ask any particular question during your interview, normally questions start with some basic concept of the subject and later they continue based on further discussion and what you answer.we are going to cover top 100 Content Writer Interview questions along with their detailed answers. We will be covering Content Writer scenario based interview questions, Content Writer interview questions for freshers as well as Content Writer interview questions and answers for experienced.
1) What do you do to research the target audience?
Ans:
As a content writer, it is important for me to identify the target consumer and understand his/her personality, preferences, and needs. For this purpose, I take assistance from analysts and review the data provided by them. I also often take insights from the Sales/customer-service teams and once in a while interact directly with the customers.
2) What do you think are the essential components of a good web content?
Ans:
There may be many aspects to a good content piece, but here we will discuss some of the indispensable elements that must be imbibed in every web content work and is essential for all content writers to know:

Usefulness: Web content should be written in a way which caters to 'what the reader wants'. This has a profound effect on reader engagement and how a blog or article gets ranked on the search engine.
Engagement: Many elements, for example, content structure, proper headlines, images & videos, info-graphics, etc. can make for an engaging read.
Call to action: Most online content is written with a marketing objective. Therefore, it is important for a content writer to know how to drive call to action
Credibility: The information being used in a blog or an online article must be from a legitimate source. Not maintaining credibility can have a terrible effect on an organization's reputation.
Originality: Plagiarism can harm a company's reputation and also negatively affect the performance of the content on a search engine.
3) How will you go about creating a content strategy for a client/brand?
Ans:
Different agencies/organizations have different ways of approaching their content strategy. For the purpose of a content writing interview, you can narrate the following process which is simple and smart:

Step 1 – Define the marketing objectives
Step 2 – Identify the audience (their personality, behaviour, demographics etc.)
Step 3 – Define how the client/brand should be perceived by the audience (Positioning)
Step 4 – Brainstorm ideas (Creating the topic/subject pool, creating a keyword list, etc.)
Step 5 – Map a rollout plan
4) How do you decide what topic/subject to write on?
Ans:
Coming up with new topics is always challenging for content writers. Some methods by which I discover new topics are:

Identifying the target audience & their needs
Researching keywords and associate keywords
Analysing conversations on social media
Analysing conversations of competitors
Keeping track of blogs and articles from subject matter experts, commentators, critics, etc.
5) How do you decide the tone of the content?
Ans:
This is an important question that does not get due attention but can go a long way in creating a good impression on the interviewer. Here are a few factors that must be considered for deciding the tone of the content:

Brand personality: The characteristics of a brand are the foremost guidelines around which the content strategy is developed. The tone of the content must align itself to the content strategy as well as the larger brand strategy.
Audience profile: Who the audience is and how the brand wants to be seen by the target audience are important questions that help a content writer decide the style and tone of writing.
Channel: The style of writing on a social media forum like Twitter is very different from when you are writing a blog or an article. However irrespective of the channel, content must be consistent with brand attributes.
6) How do you integrate SEO into your content?
Ans:
When an interviewer asks this question, he/she does not expect you to be an expert in the subject. For answering this question you need to have basic knowledge about how the Google algorithm and On-Page SEO functions. Here are some basics of on-page SEO techniques that content writers are expected to know:

Keyword density: Keywords help search engines find out what your content is all about. The keyword density should be maintained between 2 to 5 percent.
Meta Tags: Meta tags also help in describing a page's content but they are not a part of the text. You can see them only in the page's code.
Body Tags: H1, H2, H3, H4 tags are used to describe the importance of a heading within an online content.
Alt Tags: Alt-tags are used to describe the attributes of an image.
URL Structure: Using small URLs, along with keyword & location makes the URL more search engine friendly.
Internal/External linking: The quality of internal & external links also has a profound effect on the performance of web content. Quality linking leads to better content engagement.
7) How do you ensure the credibility of the information?
Ans:
I personally prefer to gather information about a subject from popular journals, and publish research and reports from credible news organizations, magazines, etc.
8) What content management systems are you familiar with?
Ans:
Ad agencies and content management firms often look for people who are technically sound and are capable of posting content directly onto a site. Even though as a content writer your writing skills and creativity are paramount, your knowledge about CMS systems like WordPress and Magento is also very important.

I am very well acquainted with CMS systems like WordPress and Joomla. I have worked on these systems in the past and find these very useful for various content management activities.
9) How do you plan and schedule your work?
Ans:
The purpose of planning and scheduling content work is to produce an optimal quantity of work without compromising on the quality of the content. Here are a few simple steps which can help you schedule your content, and you can also narrate the same if this question is asked in an interview.

Step 1 – Understand content strategy and marketing goals
Step 2 – Create a subject/topic pool
Step 3 – Determine the frequency of publications
Step 4 – Prepare a calendar mentioning which topic is to be published on what date, along with related activities to be performed (promoting strategy, frequency, etc.)
Step 5 – Draw a workflow (researching the topic, creating a draft, writing, proofreading, and publishing)
10) How do you analyse the performance of content?
Ans:
How one defines a successful content may vary depending on the target audience and the marketing objectives. However, some common ways of judging the performance of online content are:

Search Engine result page
Traffic & repeat traffic
Engagement – Likes, shares, comments, etc
Call to action – Inquiries, leads, sales, etc.
11)Have you ever received negative feedback on a piece of writing that you have signed off? What was your response?
Ans:
Reveals more about the candidate's experience and ability to handle critique.
12) Once content is published, how do you promote it?
Ans:
Even though you are a content writer, your employer expects you to contribute to the outreach efforts of the organization in some way. You can contribute to this effort by:

Sharing the blog/article through social media
Asking your co-workers to share the blogs/articles
Reaching out to influencers & industry colleagues for their opinion on the blog
13) What is the difference between blog and article?
Ans:
Articles are a more traditional & formal form of writing. They are meant to inform the reader about a subject using facts, events, analysis, and research. A blog may or may not include elements of an article but is written in an informal and personal fashion. It generally includes the opinion of the writer.
14) And what is the difference between content and copy?
Ans:
Both content and the copy can be used for achieving marketing objectives, but while content (blogs, articles, etc.) is used to give a narration about a subject, a copy is used to inform, position, publicise, and sell a product or service.
15) Tell us something that is unique about your writing style?
Ans:
As a content writer, I always attempt to write in a way which motivates the reader for a call to action. For this purpose, I research deeply about the audience persona and also use new and innovative ways of structuring the content.

I use smart & simple language in my writing which informs the reader about the subject and also keeps him/her engaged in the content.
16) What is your proofreading process?
Ans:
I prefer to use some simple techniques for proofreading the content.

Read loudly
Check the content on a hardcopy
Read backwards
Check homonymsM
Check paragraph structures
Use spell-check
Use softwares like Grammarly, Hemingway, etc.

17) How do you keep yourself motivated in the midst of cumbersome and repetitive work?
Ans:
As a writer, I am quite innovative and often experiment with styles and formats. Therefore, despite the work being repetitive and cumbersome, innovation helps me remain motivated.
18) What book are you reading currently?
Ans:
If you are a content writer, it is assumed that you are also an avid reader. In answering this question you can share your choice in blogs & also demonstrate your taste in literature.
19) Why do you want to be a content writer? Or why did you choose content writing as a profession?
Ans:
I believe my inclination towards content writing is quite organic and is rooted in my insatiable appetite for reading. My reading habit has acquainted me with many different writing styles and has also helped me understand some of the nuances of web content writing.

With some help & guidance, I think, I will be able to hone my skills and make a career in content writing.

Being a person who is creatively oriented, writing gives me an opportunity to use my imagination and express myself creatively. And over the years, I have also developed skill sets that are essential for web content writing. My creativity enables me to develop content that is relevant & engaging, while my experience helps me maintain the integrity of the brand or product about which I write.
20) What do you enjoy most about content writing?
Ans:
I have always been intrigued by the craft of writing content, and find it quite amazing how a bland and uninteresting subject can be brought to life by putting the content in a proper structure and using the correct words.

The thing that I enjoy about content writing the most is that it gives me an opportunity to learn and write about different topics and subjects. Apart from that, there is an endless scope for innovations when it comes to writing styles, formats, tones, etc.
21) What do you know about our company/agency?
Ans:
I appreciate the brand's personality and attributes (talk about brand's missions and client base). I think that my writing style aligns very well with the motives of the brand, and this will help me express the brand's voice in a useful and engaging manner.

The array of clients that the agency is working with is vibrant and eclectic, and it would be a great learning experience for me to write for such a diverse set of clients.
22) What are your ambitions as a content writer?
Ans:
Having been working in this field for a while, I have honed my writing skills and have managed to deliver on client's expectations. But at this stage, I want to learn more about analytics and content strategy, so that in due time I am well prepared for a senior content management or strategy role.

In five years, I see myself as a writer who is well versed in different styles of writing and has the ability to produce content that is engaging, useful and of the highest quality.
23) Why did you leave your last job?
Ans:
The creative outlook of my previous employer was completely different from my own creative thinking and writing style, which made it difficult for us to work together.

Here, however, I think my writing style will be more aligned with the company's creative philosophy.

As a content writer, I needed to explore the horizon and find an opportunity where I could write in many different tones and styles. Although I learned a lot in my previous job, the scope for creativity and innovation was not sufficient.
24) What would you say are your strengths as a content writer?
Ans:
My strength as a content writer is adaptability. Having the skills to use many styles and tones gives me the ability to shift between multiple formats (blogs, articles, white papers, etc.) with ease.

Before I start writing a blog or an article, I conduct a thorough research about its subject. The proper research adds substance to a blog/article and also gives it a sense of authenticity. I also often experiment with new and innovative writing styles, which helps me drive engagement.
25) What type of writing are you most comfortable with?
Ans:
I have a lot of experience in blog writing. In fact, being an avid reader, I am acquainted with other forms of writing as well. With some guidance and practice, I am sure I'll be able to meet your writing requirements.
26) How do you manage feedback and criticism?
Ans:
To err is human, and I too have faltered at times in interpreting a client /company's briefings and/or expectations. However, maintaining a cordial relationship with the clients as well as with my seniors helps me discuss and resolve the gaps without any fear or distress.
27) Do you have a good work ethic?
Ans:
I am quite disciplined as a person, and I believe in doing my work in a planned and organized manner. A well thought out plan and discipline in execution is the foundation of high-quality content writing.

In my X years of content writing experience, I have rarely missed a deadline. Barring extraordinary circumstances, I am usually able to stick to my writing schedule without compromising on quality.
28) Do you perform better as a part of a team or do you prefer to work separately?
Ans:
As a fresher, working with a team would help me learn and orient myself to the company's/brand's / Agency's objectives. However, being a quick learner, I think I will soon be able to handle work independently.

I am quite comfortable in both circumstances. In my previous job, I have worked on individual assignments as well as team projects.
29)How would you suggest content improvements to senior managers or well-known authors?
Ans:
Tests the candidate's communication skills.
30)What do you think are the integral components of good content?
Ans:
Usually, there exist a plethora of aspects to make a content piece outstanding. However, like other content writer interview questions and answers, the interviewer is expecting you to discuss the key elements that are an integral part of any write-ups.

Engagement

Your write-up should be engaging to the audience. Elements such as proper headlines, images, and structure contribute towards an engaging read.

Utility

You should create content by keeping in mind the needs of the readers. This has a great impact on audience engagement and also affects the rankings of the blogs and the articles.

Credibility

While writing any content, your foremost duty is to make it credible. The information included in an article or blog should be from a credible source.

No Plagiarism

In the realm of content writing, plagiarism is a serious crime. It can harm the reputation of your company and can also influence the performance of the write-up negatively on a search engine.
31)What are the ways to decide the tone of a particular content?
Ans:
Like other technical content writer interview questions, you should be confident while answering this one. If you can answer this question perfectly, you are one step closer to impressing the interviewer.

While providing an answer to this question, including the points mentioned below:

The personality of the brand

It is worthwhile here to note that the content plan is based on the features of the brand you are writing for. Thus, the tone of the content should reflect the core ideologies of the brand.
32)Content writing at times can be downright monotonous. What are the ways through which you can dispel boredom while writing content?
Ans:
This content writer interview question from the interviewer's end is usually asked to analyze your passion and seriousness about the job position. When pursued as a passion, content writing would never be monotonous. Instead, content writing is one of the very few fields which give you the unique opportunity to learn and grow.

It is also one of the most asked content writer interview questions which you should answer with care. Well, you may communicate to the interviewer that sometimes you feel annoyed while writing on the same topic or niche. But quickly state that you also have your own ways of overcoming this state.

For instance, you can tell the interviewer that while writing for the same niche, you like to experiment with different tones and styles. Your ability to experiment with various writing styles and tones also highlights the important skills you have in your arsenal to curate various types of articles and blogs. While providing an answer to this question, always be specific about your creative skills in writing. A tactical answer, like the one as mentioned above, would also cast a good impression on the interviewer.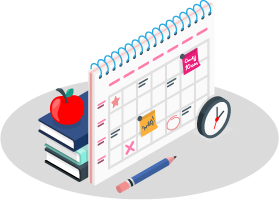 Develop Your Skills with Content Marketing Certification Training
Weekday / Weekend Batches
See Batch Details
33)What are the types of procedures you emphasize on to get your write-ups finally done?
Ans:
The interviewer asks this question to assess your written skills on various types of write-ups. It is important to mention here that there exists an array of write-ups and each write-up needs a different kind of approach. For instance, the research you conduct before writing a blog would differ when you write white papers.

Through this content writer interview question, the interviewer wants to analyze your attitude towards research. The purpose of asking this question is to get an idea from where you usually source your content. The interviewer also wants to know the kind of websites you usually refer to while writing a specific piece of content. To be precise, not all websites are the same. They differ in terms of their overall quality. If you are referring to these sub-par websites, then it is normal that your write-up would be inferior and of low quality.
34)What kind of writing style are you most comfortable with? What tones of writing have you come across?
Ans:
To be precise, every writer has his/her own unique writing style of forging a piece of information. For instance, some explain stuff in detail, some write while referring to a third person and some focus on readability more. Usually, this query is raised by the interviewer to assess your knowledge on the technicalities of writing.

Your tone of writing along with its structure and syntax can either make or break a piece of content. Through this content writer interview question, the interviewer wants to be sure of your writing skills. While providing an answer to this question, it is crucial on your part to be aware about the various tones of writing.

Here is the list of some of the writing styles commonly used by modern-day content writers:

Argumentative
Descriptive
Narrative
Persuasive

It is worth noting here that while providing an answer to this question, you need to have sufficient knowledge about the writing style you are selecting. In all probability, the interviewer may ask you in detail about the writing style. You may also be asked to quote various examples in describing the writing style.

On the other hand, the majority of times, the answer also depends on the voice which the readers want to read. As a proficient professional, it is important that you identify your audience and select a writing style which best caters to their interests.
35)Are you a professional content writer? What are the ways through which you manage deadlines?
Ans:
Note that deadlines and submitting work on time are not only limited to the field of content writing. It is one of those work ethics which is present in every field. Hence, while providing an answer to this content writer interview question, you need to emphasize your dedication levels. Usually, this question is asked to determine how well you cope up with time in pressure situations. Moreover, the interviewer also intends to analyze the extent to which you are serious about completing your work on time. Being a content writer, it is normal that you would be assigned various kinds of assignments. Moreover, the topic of these assignments would also vary as per the requirements.

Some are based on niches while some are typical and complex in nature. Note that you cannot take the same approach of time planning with different niches. Thus, while providing an answer to this question, lay emphasis on the significance of proper planning as per the importance of the topic.

In other words, state that the less important topics need less planning when compared to the important topics. Your research levels should be thoroughly based on the topic of the subject. Furthermore, the urgency of the work should also be considered while meeting deadlines efficiently. Being flexible is the best way to handle deadlines in pressure situations.
36)How would you capture our company's vision?
Ans:
As a writer, it is normal for you to possess your style of writing. The interviewer expects you to write compelling content by keeping in mind the objectives and message of his/her organization. This is the reason that you should familiarize yourself with the company's goals and vision before the interview.
37)What are your strengths as a content writer?
Ans:
Through this content writer interview question, the interviewer wants to determine your level of self-awareness and confidence. For this question, you should identify the areas where your expertise lies. Note that answering only job-centric areas of expertise would not impress the interviewer. You have to emphasize also on your soft skills as well as inner attributes to get past this question.

For instance, you can state that your strength as a content writer should be on your adaptability. Ensure to clearly state that you are comfortable working with a team as well as individually. You can highlight your ability to adapt to organizational change as your core strength.

You can also state that your proficiency in using various types of styles and the ability to switch between various formats is your core strength. On the other hand, it would be great if you emphasize your key content writing skills. For instance, tell the interviewer how you conduct research to curate highly credible articles and write-ups which drive engagement from the reader's end. You can also cite examples of your ability to experiment with varied writing styles.
38)What is Content in your opinion?
Ans:
Since you're applying for content writing, there might be chances that they ask you about the definition of content from your viewpoint. As being a creative mind the answer to this will impact their further judgment about you on this topic. Make sure that you define and especially frame it well. For example- you can give a reply by saying that content is everything and is never outdated, everything has content from a pencil to big systems. Nothing works without content, if you want to promote something, you need effective content to sell it, as today's world is all about sales and marketing and content goes hand in hand with them.
39)How do you improve your Writing Skills and Grammar?
Ans:
You can answer this by saying the following:

Reading is the foremost exercise to improve your writing
Writing something daily and proofreading it.
Taking online quizzes or reading key elements to improve your grammar and punctuation.
40)Are you familiar with some Content Development tools?
Ans:
To enter into the content writing field, it's again important to know content development tools just like SEO. Following are the few content development tools:

Google Trends
Hemingway
Canva
Porter's content idea generator
41)What are other forms of writing you're aware of?
Ans:
To answer this, you'll have to talk about the types of content writing you're aware of and then later talk about the type of writing, which you're confident to do. Some various forms of writing are-

Technical Content
Blogging
Website
Newsletters
E-books
Product Review
Social Media Content, etc.
42)How would you choose the topic to write about? How will you manage to keep the content trending?
Ans:
The foremost thing that the interviewer would like to ask you is how would you make their company up to date. Mention the following to answer this:

Researching related keywords and topics
Keeping track of the trends going on in social media
Keeping trail of the articles and blogs by Subject matter experts, critics, etc.
Keeping in mind the need of the audiences and suitable targets
43)Which Content Management Systems have you used?
Ans:
The company usually wants content writers who can directly post content on their website. You should provide them a way around managing the main content system of the company like using WordPress or Magento.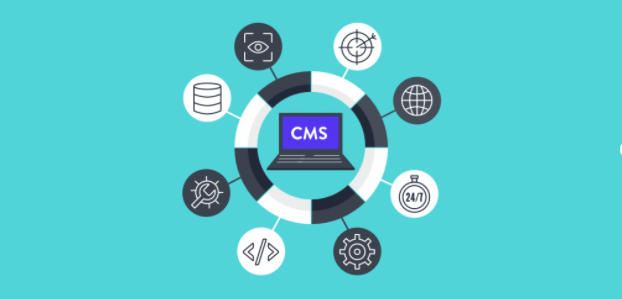 44)How would you determine the usage of the right keywords in your content?
Ans:
Using the right keywords in writing content with the correct frequency will boost the optimization of your content. The right keywords in the right places will be determined as good content. The part of your content should be systematically correct, plagiarism, and grammatical error-free. This will help your content to rank well.
45)What approach should you follow for social media Content Writing?
Ans:
For social media, your content should be precise and eye-catchy to the audience, you should write in a way that focuses on your main content directly to the target audience. The graphics of it should be eye catchy and the language can be set in a more relaxed and casual way.
46)What are some of the skills mandatory for a Content Writer?
Ans:
Following are the skills mandatory in Content Writing are:

Good command of grammar and punctuation
Writing Creative and Engaging Content
Flexibility in Content Topics
Well aware with Search Engine Optimization
Good aptitude to deliver the content on time
47)Do you believe you're fit for this job?
Ans:
Answering this question in content writing depends upon the dedication you have towards your work and your interest in this. Hence, you should answer this without fumbling, as the interviewer might be figuring out your seriousness towards work. Answer thoughtfully and make an impact.
48)Do you have any questions for us?
Ans:
This is a must-asked question in every interview before ending. It allows you to explore any of the topics that weren't addressed to you, asking questions to them will help the interviewer to analyze how excited you're for this role. For example: If you gave an interview for a Content Writer, there might be chances that you will be asked to provide the content in an emergency.
49)What are the main components of good web content?
Ans:
Usefulness: Web content must be written properly by knowing ' what the reader wants' as well written content is one of the essential components of web content.
Engagement: It is very significant to make an engaging read like content must comprise the proper content structure, proper headlines, images, videos and infographics to make it worth reading.
Marketing objective: The objective of writing the content must be defined so that the content meets the demands of the organization and particular product
.
Credibility: the information and the data being used in an article must be from a genuine source. Any kind of mistake or wrongdoing in this can have a terrible effect on an organization's management.
So, it is of prime importance to provide authentic information at every step.
50)How would you decide the topic to write on for an organization's growth?
Ans:
Possible Deciding a good topic is always challenging for content writers. It is important to do identification and analysis of various things which are mentioned below

Identifying the audience and their needs.
Research keywords.
Analyzing conversation on social media.
Doing competitors analysis.
By following all these steps, the content writer should try to write with their best efforts to have a long-lasting impact on readers.
51)How would you do social media marketing?
Ans:
Social media marketing is one of the best ways these days to promote sales and convince the customer as this is used by a huge population.

Social media marketing via Facebook, Instagram, WhatsApp are especially very prominent in this technical era.
52)How do you approach a new project?
Ans:
Content writer interviews always include such questions to know about your writing content strategy. All want to hire a systematic worker who can plan and write in a proper sequence.
53)What do you know about different genres?
Ans:
There are different genres categories in my knowledge

Newspapers
Science fiction
Mystery
Thriller
Detective
Western
54)How do you make the content reader-friendly and distinguished?
Ans:
Good content has many elements. While writing up, we need to consider various factors by catering to the needs of the reader and writing in an impressive way. It must be engaging and useful for readers with proper information, images, and infographics.
55)How can the content be made SEO friendly?
Ans:
Search Engine Optimization is a very important technique of content writing to rank the content on the top. So it can be made friends with various ways

Plagiarism should be nil or below 10%
No grammatical errors or any other mistakes.
External and internal links must be embraced for engagement and increasing web traffic.
Exact use of keywords and key phrases with the help of research tools.
Content must cater to the needs of the reader.
56)Tell me something about yourself/ Introduce yourself?
Ans:
This is one of the most common interview questions raised. This must be answered carefully and honestly. This is generally asked to know about you but not about your details.

Many candidates hesitate while telling this answer rather than telling their details of work and professional life.

Nothing to be afraid of in this regard. You can always tell your answers by beginning with name, hometown and then qualifications, especially your graduation and school life, hobbies and then move towards your work experience and professional life.

This is the way you should cover the answer. If an interviewer asks you some family details then you can answer otherwise it's not mandatory.
57)What are your strengths and weaknesses?
Ans:
This question needs to be answered with proper attention as it's quite a relevant question to convey a good impression from the start.

Strong points you can tell like discipline, punctuality, innovative and creativity, organic SEO writing, consistency, teamwork, coordination.

The weak points need to be answered in such a manner that they seem like your strong ones or you can tell them there are few areas in which you need to improve.

You can start this by quoting ' I have some areas of improvement like exploring new things and new writing formats is always my desire but I couldn't do it successfully yet'. So, this answer must be handled carefully.
58)What was your role in your previous company?
Ans:
This is the question raised in a content writer interview from those who have content writer experience with them. If you have written on different topics and format then can add that as an experienced holder of such practices.

Apart from the writing part, you can also specify other responsibilities like collecting authentic data, proofreading, keywords search, URL suggestions, title tags, content selection and other related terms you can add.
59)Do you have examples of your previous work?
Ans:
This question is asked to check the status of your work. We must keep handy all the records of our past work and write-ups in the form of articles, blog, SEO writing, proofreading and so on.

Posting articles on various topics like technology, travel and tourism, food, education on varied sites like Hubpages, Buskia can work out to be very effective while answering this question in a content writer interview.
60)Where do you see yourself in the coming 5 years?
Ans:
This question is futuristic. One can answer according to his way and thinking power.

The answer which can impact listeners can be, ' I see myself as a successful and recognized content writer with deep experience in a leading company who can write excellent content and help it to rank on the top in search engines.
61)Do you read books, what kind of books catch your attention?
Ans:
Being a content writer, you must show your interest in reading books of popular writers and other categories.

Your answer should be, ' I love reading books based on different topics but I love reading about traveling blogs and books giving information about popular traveling and tourist spots as I love to explore. Apart from this, I have a great interest in reading novels based on real stories.
62)How many articles can you write comfortably per week?
Ans:
It depends upon the capacity of the individual and word count of articles. One should not lie while telling this simply to impress an interviewer.

Articles written in 500 words per week are equal to 1 article of 2000 words. So, you can tell exactly according to your skills, interests and capability to handle the work assigned.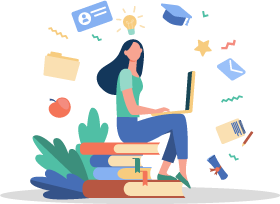 Get JOB Oriented Content Marketing Training for Beginners By MNC Experts
Instructor-led Sessions
Real-life Case Studies
Assignments
Explore Curriculum
63)What do you mean by white paper?
Ans:
White paper is an authoritative document and report intended to inform the reader and organization about technical information. It conveys the complex terms into simpler ones which can be easily understood. The frequency to write it depends upon the work of the organization. It explains how the technology works systematically.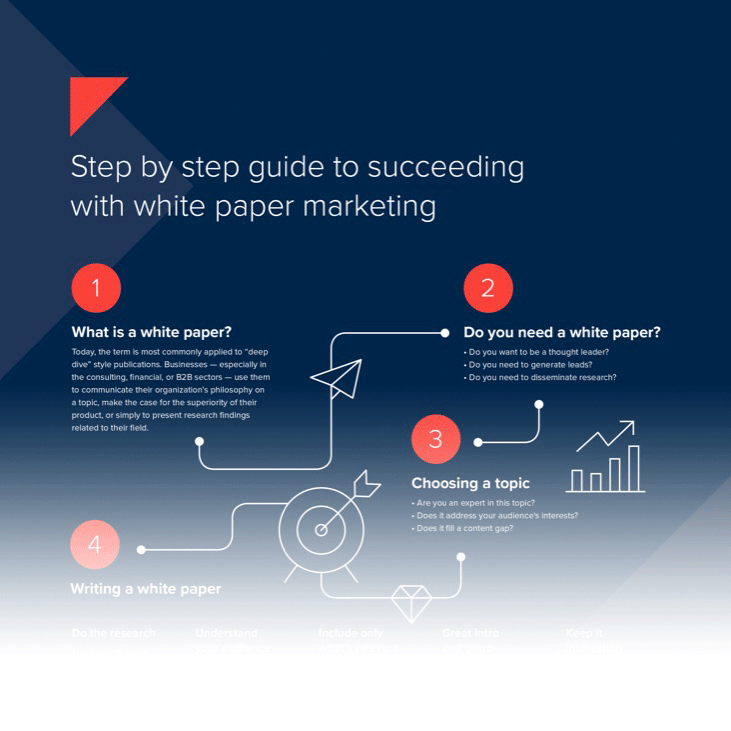 64)What kind of format is used for sending information within an organization?
Ans:
It is necessary to send information and communicate well inside an organization so, we generally use memos to send information and other communication purposes.
65)What do you need to know about a project before you start writing?
Ans:
Good content writers should start by solving out queries and doing research. He or she must know their target audience and the goals of the particular project. Moreover, before starting writing the content, they should also look for other competitors about how they are writing and what is the concept behind it.
66)Are you happy with the profession you choose as your career?
Ans:
67)How Does Your Process Work?
Ans:
Once you complete our online contact form, we forward you the names, resumes, and hourly rates of web writers who match your needs. This usually takes anywhere from one hour to a couple days depending upon the size and sophistication of your project and requirements. You will then have the opportunity to interview or speak with the web content writer(s) of your choosing by phone to discuss your content writing project and their qualifications. Once you choose the writer you wish to work with, we'll send you a standard sub-contract agreement. As soon as you've signed and returned the agreement, you are free to begin your project.
68)Tell Me How Does Seo Content Writing Help A Website?
Ans:
Good SEO Copywriting raises the rank of the site in the search engine results as it complies with the algorithms that make it attractive to crawlers.
69)What Makes Seo Content Writing Differ From Other Writing?
Ans:
SEO Content writing is a specialized art and its techniques differ from copywriting used for other media like print, billboard, TV etc. The contents have to be planned and structured with certain requirements in mind so that major search engines can find and list the pages of the website.
70)Why Use Writing Assistance?
Ans:
Quite simply, there is no other company quite like WAI. We are freelance and web content writing specialists. We've been in this business for over twelve years. Each web content writer is pre-screened to make sure the writer meets our exacting standards — talented, experienced, and committed to delivering your project on time and within budget.
71)What Are Some Common Characteristics You've Noticed Among Your Best Customers?
Ans:
Knowing your audience (core market/ target demographics) is important for so many reasons. To name one, it helps define the best tone, language, and readability to use in your content. A quality content writer should know when to use- or avoid- technical lingo.
72)Do You Work Best When You Come Up With Your Own Ideas, When You're Given Specific Assignments Or In A Mix Of Those Situations?
Ans:
The answer here should jive with the sort of working relationship your marketing team wants to have with its content marketing writer. If you want to be the one coming up with ideas, then you need a writer who is happy to take assignments as they come. If you don't have the time or inclination to come up with ideas, then you need a writer who is happy to take on that task. When there is a mismatch here, it will cause frustration on both ends of the working relationship.
73)How Do You Apply Seo Best Practices To Your Writing?
Ans:
Use of SEO best practices is vital if you want your company's content to be found online, so you want to hire a content marketing writer who understands and knows how to do SEO and do it well.
74)Which Of Your Writing Samples Is Most Heavily Edited And Which Is Most Lightly Edited?
Ans:
This will help you get a better idea of the quality of the writer's raw work. Every writer needs some editing, but you want to find a content marketing writer whose work will need as little editing as possible. The less time and money you spend on editing, the better.
75)What Process You Went Through To Create This Piece?
Ans:
As you look through a prospective writer's "clips" or writing samples, select one to ask about in detail during the interview. The goal is to get an idea of how they go about getting to the final product.
76)Can You Please Explain The Difference Between "there," "their," And "they're?
Ans:
Yes, it sounds asinine. But I see this mistake all the time. The. Time. And I know at least some of those errors are the work of allegedly professional content creators. A good writer knows that a spell check program can only get you so far.
77)What Operating Systems And Programs Do You Use?
Ans:
On two occasions at my last corporate job, we hired writers who showed up on their first day, took one look at their computers, and said, "Oh, you use PCs." Yep, they'd only ever used Macs. Each assured us it wouldn't be a problem, but yeah, it was. So if you're hiring a content creator to work on-site with your team, make sure he or she is hip to the program-literally.
78)How Do You Optimize Your Content For Search?
Ans:
A good content creator will be familiar with the basics of search engine optimization (SEO).
79)Which Style Guide Do You Prefer To Go By?
Ans:
What you're listening for here is either the Associated Press (AP) Style book or the Chicago Manual of Style. I'd even accept the Yahoo! Style Guide as a runner-up.
80)Which Professional Organizations Do You Belong To?
Ans:
A good writer views his or her work as a business, one that is worth investing in-and part of that investment involves joining professional organizations. They offer the opportunity to keep up with trends, sharpen skills, and benefit from interaction with other professionals. And a good writer will find a way to come up with the annual dues.
81)Which Blogs Do You Read?
Ans:
You're looking for a writer who's committed to keeping his or her skills sharp, and that includes reading some of the better blogs on the subject of content creation.
82)How Do You Kick Off A Project With A New Client?
Ans:
you're looking for here is listening. A good content writer will spend time with the client to get a feel for the brand's personality as well as the needs of its target audience.
83)What Achievements Have You Been To Date?
Ans:
Give a solution that is related to work and if possible the job you are applying for. Demonstrate something that shows how you saved a previous employer money, made them more efficient or increased revenue.
84)What Not To Say In Your Weaknesses?
Ans:
85)What experience, education, and skills qualify you to work as a professional content writer?
Ans:
content writer is one who understands how writing for search engines works ultimately stands out from novice writers. After all, you want a professional content writer who can help you increase your conversions. This question enables you to analyse the writer's web writing experience. What to look for in an

Web and digital content writing experience
SEO skills
English language proficiency
86)Describe more about how you do your research
Ans:
Professional content writers have to research topics they are writing about to make their content credible and factual. Content writers should strictly rely on credible sources while doing their research. Furthermore, a good content writer has knowledge of the specific sites to use while doing their research. Asking this vital question helps you analyse a writer's research capabilities. What to look for in an

Willingness to do research
Understanding of where to find credible resources
Research capabilities
87)In your own opinion, which is the most vital part of professional content writing?
Ans:
Persuasion is an essential part of professional content writing. Persuasion is crucial in any form of content, whether the market involves sales or readership. The best candidate for the role can exhibit the ability to create persuasive content. Strive to hire a content writer who can craft engaging content to appeal to the target readers. What to look for:

Experience in writing persuasive content
Ability to write credible content
Understanding of the type of content that appeals to the reader
88)What is an Oxford comma?
Ans:
A professional content writer needs to demonstrate a stellar grasp of literary conventions and grammar. It's crucial to know whether a potential content writer understands basic grammar rules. You can evaluate whether the content writer possesses the necessary skills and knowledge to do their job effectively by asking this question. What to look for:

Understanding of the difference between an Oxford comma and the ordinary comma
Whether the writer knows where and when to use the Oxford comma
Knowledge of advanced grammar and writing conventions
89)Do you have experience in writing landing pages?
Ans:
Landing pages are vital for any company with an online presence. Landing pages can help make your brand authoritative and are crucial in generating trust among readers. This question is vital since you want a professional content writer who can craft high-quality landing pages to drive traffic to your site. What to look for:

Experience writing landing pages
Understanding of SEO
Knowledge of how to create effective backlinks
90)What are your favourite niches as a professional content writer?
Ans:
Every professional content writer should have a list of favourite niches. A prospective content writer should demonstrate the ability to write passionately on specific subjects. By asking a writer this question, you want to find out what topics they love writing about most. What to look for:

Strengths and areas of expertise
A writer's favourite topics
Familiar with how to research niche topics
91)Do you know how to write press releases?
Ans:
A professional content writer must know how to write press releases. Press releases are vital for increasing public awareness. Asking this question assures you that the content writer you consider hiring can create positive information to boost your business' reputation. What to look for:

Public relations skills
Ability to write advertising content
Knowledge of corporate communication
92)What qualifies you to work as a content writer?
Ans:
Confidence is a crucial trait of a professional content writer. A prospective candidate should not be shy to showcase their skills. Instead, they should be eager to show prospective clients that they can deliver quality content. The question helps you assess whether the writer can perform their best. What to look for:

Experience in a relevant role
Qualifications like an English, journalism, or communications degree
Unique knowledge or expertise in the subject of your articles
93)What is an author interview?
Ans:
Author interviews. An author interview posted on the web has the ability to be passed from person to person, platform to platform. It's a win-win. Not only do you both get more exposure, you also have the ability to connect with a writer who may have otherwise seemed in another league.
94)Provide a specific example of content you created that entertained and/or educated your readers.
Ans:
Why it's important to ask this: Content marketing is about adding value to your readers, such as providing an infographic that educates about their industry, or creating an entertaining video that helps them with their job or career. Your team needs to create content that provides entertainment such as through story-telling or comedy in order to stand out from the crowd, and to capture and sustain their attention.
What to look out for: Look for examples of their content that told a story, used humor, and/or educated their audience about something other than a company's products. Bonus points if the candidate has delivered more unique formats of content, such as infographics, podcasts or interactive content. Ask for examples of where they've used visual content, including why they were or weren't successful.
95)How do you decide which content topics to focus on and what format that content should take?
Ans:
Why it's important to ask this: What drives a person to invest their time and effort into creating content? Is it anecdotal insight such as a hallway conversation with a sales person—which may be a good place to begin investigating an idea, but not the final driver for its execution? Or is creation more data-driven, such as through Google Analytics or insight from a content marketing platform?
What to look out for: Be wary if your candidate indicates their past content development was primarily driven by what their boss told them to write about; or they have no understanding of what goes into content strategy. A follow-up question could be: "Describe your company's content strategy, including key steps in its development."
96)What makes content "successful"?
Ans:
Why it's important to ask this: In order to create great content, you have to know how to discern which content is doing well in the first place.

What to look out for: There are many answers to this question, so this helps tease out what type of content marketer the candidate is. Here are some possible answers:

"Traffic"
"Repeat visitors"
"Retweets and likes"
"Search engine ranking"
"Comments"
"Leads and sales"
"It depends"
97)How does Google rank content?
Ans:
Why it's important to ask this: I am always surprised by how few marketers at any level understand how Google really ranks content. Though you're not interviewing for an SEO position, content marketing is intrinsically tied to search engine optimization; everyone should know the basics when creating content.
What to look for: You don't need a candidate to know the PageRank formula, but rather the basic premise behind Google's ranking algorithm, along with other auxiliary factors that help with SEO. For example, many naive marketers think Google ranks content largely on meta tags and keyword stuffing. In reality, Google primarily ranks content on inbound links, and the authority of the sites doing the linking. It's a bonus if a candidate can mention other contributing factors such as the text of the hyperlink, the title tag, keywords in the URL, and others.
98)What are some good ways to get other people to link to your content?
Ans:
Why it's important to ask this: The candidate may understand Google ranks content based on inbound links, but they also need to know how to accumulate inbound links.
What to look for: A good content marketer knows how to get links by producing great link worthy content, and promoting it in a clever manner. Here are some good responses to the questions:
I interview influencers, not only because they have good things to say, but because they promote the resulting content to a large audience as well—and some of those people will end up linking back to my interview.
I include content others can reuse. For example, I may create a quick infographic that other bloggers may want to curate or include in their own posts, with a link back to mine.
I write long form content so I have the most comprehensive and authoritative post on a particular subject, which tempts others to link to me as the reference source.
Digital Marketing Sample Resumes! Download & Edit, Get Noticed by Top Employers!
Download
99)How do you determine if a piece of writing is good?
Ans:
Reveals more about the candidate's knowledge and standards.