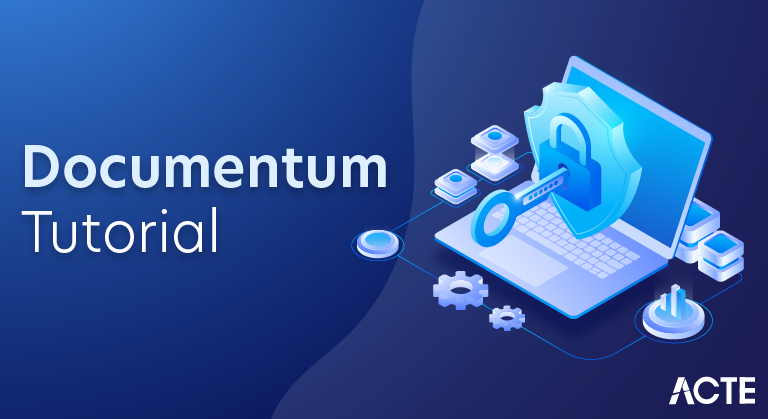 What is Documentum & Tutorial? Defined, Explained, & Explored
Last updated on 12th Jun 2020, Blog, Tutorials
What is meant by Documentum?
Documentum system was developed by John Newton and Howard Shao in 1990, in order to solve the unorganized content problem using relational database technologies. Originally, this system was developed for a company 'Boeing' (an aerospace Company) which has a large amount of data in the form of paper documents, information, and training manuals. Its main function was to help the company in storing, maintaining, and organizing thousands of pages of information into a common repository.

The Documentum software also helps in converting paper-based documents into application-ready files allowing a user to save a lot of time, cost and effort. Enterprise's ECM system is used to manage the content from other applications from across the organization such as from ERP's, CRM systems and portals. Furthermore, documentum provides insight into the organization, where you can easily view, edit or update any document shared with you through the Documentum system.
For Example, if you are using the Documentum system to edit a file you can "check it out" provided no other member of the company is editing the file. It also blocks others from editing the same file if you are editing it. Moreover, you are also allowed to check out the previously made edits on the document and by whom those edits were made. For us, the users, it looks like the system stores only one single file. However, Documentum does have all the previously edited versions of the file. You can also add a small comment mentioning what edits you have made, to differ the current versions from the previous ones. The current version of the ECM in the market is known as Documentum D2 16.4 released in 2018.
History:
Documentum was founded in 1990 and acquired by EMC² Corporation in 2003, which was later acquired by Dell Inc. in 2015, forming Dell EMC. It now integrates the ECD portfolio within the OpenText EIM solution, after OpenText completed its acquisition of Dell EMC Enterprise Content Division, including Documentum, in February 2017.
Advantages of Documentum
Here are a few advantages of using Documentum instead of any other Content Management Software.
Flexible and Supportive Content Capabilities: Documentum's most advanced ability includes workflow features, lifecycle, and auditing which can be used as per your requirements.
The Spreadsheets are controlled and organized: Its system is configured in such a way that it makes the creation and control of highly complex and important documents easier and simpler than any other CMS.
Personalized and User-Friendly: As it has the capability to adapt according to the requirement, it makes the interface very much user-friendly.
Highly Configurable Documentation: It also has the feature of configuring documents according to specifications provided.
Advanced Usability for Virtual Documents: This system helps in simplifying the use of virtual documents (i.e. a document containing parts of other documents from different authors), throughout the organization.
Enhanced User Interface: Widgets and easy-to-use tools help in navigating the software faster.
Automated Features: Numbering systems or naming a file are made automated which helps in reducing time and efforts.
Security: EMC enforces a high level of security as these files are kept safe in the software's controlled repository and also organized.
Smarter Display of Content: Documentum provides a smarter way of viewing content. It previews the content in thumbnail form, which helps in a search operation for any document.
Search Engine: EMC also has a search engine similar to the web search engine i.e. users can look for the file by looking for a certain keyword or phrase.
Workflow: Other than routing of documents within the Documentum system, you can also communicate through Inbox. You can look at all the files you want and can approve or reject any file in the system.
Event Notification: EMC's system also provides a real-time update notification which provides you with a notification for all the changes made in the documents and by whom these changes are made by.
Documentum Architecture
The architecture of the Documentum consists of three basic stages namely:
The Client application
Documentum server
RDBMS and File Systems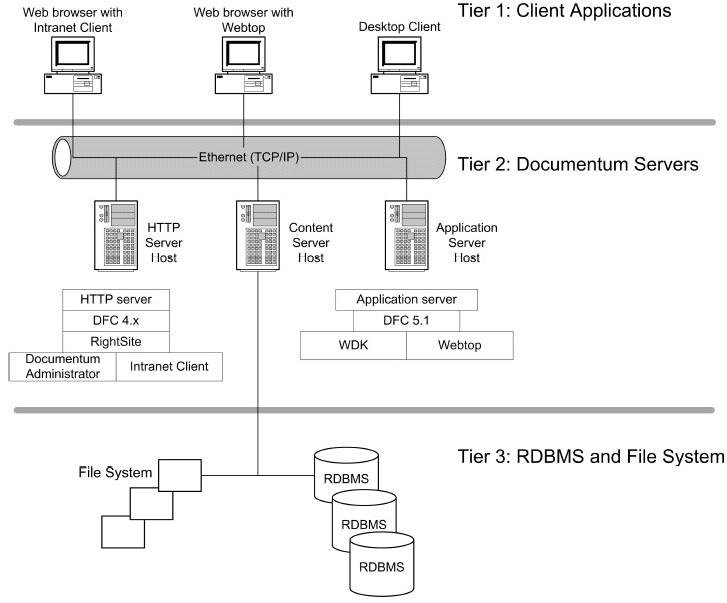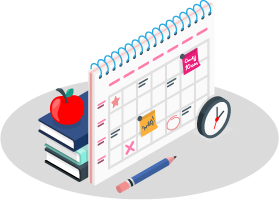 Get Hands-on Experience from Documentum Certification Course
Weekday / Weekend Batches
See Batch Details
Documentum Overview:
Documentum is Document Management software, which means that it provides a vault in which to store your documents. Rather than keeping their important files on a fileserver, companies put them in Document Management systems.Documentum is like a normal filesystem (hard drive) on steroids. Instead of storing your files on your own hard disk, you store them inside the Documentum system. This allows people to access your files if they need to and allows you to access their files. It's kind of like a network file server, but much fancier.
Key Features:
Here are some of the key features of Documentum mentioned that makes this software different from other content management systems:
Regulatory compliance: Regulatory compliances are the guidelines that any organization have to follow. These rules are followed by the Documentum systems as it manages the content in compliance with great building practices.
Secure, centralized repository: be it approval of content, reuse of content or reviewing, Documentum performs the operations by providing a secure and centralized repository.
Windows-based, web access: Windows-based Documentum providing software to work over the documents in offline mode. Also providing the web-based system which provides content management over the web or internet.
Controlled life-cycle: Implement a lifecycle to every document in order to perform the operations on the content such as approval, reuse, and review.
Pure web-top extension: Provides advanced tools and user interface (UI) availing the features of extended search power and interactive widgets to navigate through the system.
Collaboration and retention support: It has provided collaborative content while also authoring the content along with retention control support.
Enhanced auditing: Legal requirements and satisfactory system requirements are fulfilled to make sure the chain of command.
Compliance control: impose a proper approval system with eSignatures to provide a compliance control system.
Security:
Documentum provides better security than a filesystem. With a file system, if someone has access to your hard drive, they can pretty much read, edit, and even delete any file on the hard drive. With Documentum, you can prevent any individual user (or group of users) from seeing the file. In fact you can give Joe access to read the file but not change it while Bob can change it but not delete it, while Fred can't even see that it exists.
Version Control
In Documentum, each time you make a change to a file, it gets saved as a new version of the file, and you can go back in time and access any old versions.
For example, imagine that you are writing a memo and it needs to be reviewed by your boss. You give it to your boss who has lots of comments and requests some changes to it. You make these changes and then give him the modified file. He looks it over and decides he likes the first version better. If you were using Microsoft Word, every time you press the save button, it would overwrite the existing file on your hard drive. In order to keep the first version intact, you would have to click Save As… from the menu bar and rename the file. After a few times of this, you have 5 files on your hard drive called memo.doc, memo2.doc, memo3.doc, etc. and you can't remember which is which.
If you were using Documentum, when you want to edit a file, you "check it out" and this will prevent anyone else from editing the file while you are editing it. When you make a change, you check it back in each time and Documentum would automatically keep track of the different versions. To you, it looks like you just have one file called memo.doc, but at any time you could bring up a list of all the previous versions of the file, who modified them, and when they were modified. Plus, each time you check a file in, you can give a little description of what you did to it so that when you look at the version history, you can tell the difference between the different versions.
Search Engine:
You can search Documentum like you search the web by looking for a certain word or phrase in every file. But Documentum is even better than that. You can assign attributes (also called meta-data or properties) to the document. For example, you can specify a document's author, title, subject, and any number of keywords to describe it. You can even make up special attributes – if the document is a report, you can put in the report number or if the document is a letter, you could enter the date the letter was written. Then if someone is looking for the file and they know the report number or the date the letter was sent, they can bring it right up. Of course, you can do wildcard searches and date range searches (for example, give me all the letters written last month that have the word computer in the subject).
Workflow
You can route documents around for approval inside the Documentum system. Each user has his own inbox that shows all the files that he needs to look at. You can approve the file or reject it, and you can have a whole approval process where it goes to your boss first and then to his boss, etc. It's kind of like email, but it's more automated and it keeps track of everybody's comments and who approved it when.
Event Notification
Let's say that there's a file in Documentum that someone else wrote but that you look at from time to time – a price list for your company's products, for example. Every now and then, some guy from the marketing group will change the prices in this price list, and you need to know about it. You can actually tell Documentum to send you an email whenever the document is modified. Rather than checking the file periodically to see if it has changed, you would only read it when you get an email that tells you that it has changed.The flip side of this is that the marketing guy could tell Documentum that he wants an email anytime someone reads the document. This way he can get a feel for who is using it.
Documentum Foundation Classes:
Documentum foundation classes, as mentioned in the interface layer, form a higher order of API providing all the functionality of Documentum. DFC can be defined as a cluster of Java classes that can make the functionality of Documentum server available to you by implementing a set of attributes.
The DFC can be used in following ways:
Accessing the functionality of Documentum.
Customize the products of Documentum such as WebTop
You can execute the operation by writing a method or procedure to the content server as a part of the life cycle.
Integration of Documentum application with third-party applications.
As DFC is based on Java, and it can easily integrate with the client programs that function on Java. In order to run DFC API you must have a Java virtual machine (JVM) program on your system. The DFC can either be a machine that runs the content server or it can be a middle tier system i.e. application developed by the help of web development kit (WDK).
Documentum Business Objects
Documentum Business Object framework (BOF) is an object-oriented framework which can be built into DFC in order to develop a custom application. BOF in DFC have the capabilities of :
Extending and enhancing the core functionality of Documentum
Modify or add the types and behaviors of the existing Documentum.
It also allows the client to add new attributes dynamically.
BOF provides the developer with the option of installing the BOF modules dynamically and directly on the storage. It allows you to use the application without adding any custom JAR files manually into each application. The dynamic usability of the BOF module also provides you with the ability to update any module directly into the repository without shutting down the application.
Life cycle of documentation:
Understanding Document Life Cycles. The document life cycle is the process through which a document goes from its inception to its deactivation. The process ranges from document authoring creation, internal and external collaboration, approval, digital signature, execution, amendment processing, to document deactivation.
According to the life cycle concept, records go through three basic stages:
creation (or receipt),
maintenance and use, and.
disposition.
The document life cycle is the process through which a document goes from its inception to its deactivation. The process ranges from document authoring creation, internal and external collaboration, approval, digital signature, execution, amendment processing, to document deactivation. The life cycle begins when you generate a document that is based on a document configurator and source transaction. Source transactions include:
Ad hoc contracts for general use.
Purchasing contracts for use with PeopleSoft Purchasing contracts.
Purchase order contracts for use with Purchasing purchase orders.
RFx documents for use with PeopleSoft Strategic Sourcing sourcing events.
The initial status of a generated document is always Draft. The document stays in this status for initial editing. Subsequent life-cycle statuses can include an optional collaboration status, an Approved status with optional workflow, and Dispatched and Executed statuses that are required. During the life cycle, the system tracks all versions and actions that are taken against the document.
For documents that are created from a source transaction of purchasing contract or purchase order or sourcing event, the document life-cycle status is independent of the purchasing contract or purchase order or sourcing event status. This is intentional to account for timing differences between transactional contract execution and document execution. For example, a transactional purchasing contract might be approved for the original contract document execution, yet the current document status could be Draft due to the initiation of a recent amendment.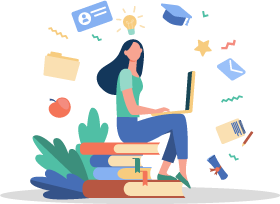 Best Documentum Training with Advanced Topics By Certified Trainers
Instructor-led Sessions
Real-life Case Studies
Assignments
Explore Curriculum
Unlike the transaction-based purchasing contract, purchase order, and RFx documents, you can use authored ad hoc documents for a variety of purposes. The variety and structure of document configurators that you define determine the extent of ad hoc document use. The primary difference between an ad hoc contract and a transaction-based document, such as a purchasing contract, is that documents that are generated from the purchasing contract (source transaction) are linked to the purchasing contract. The link occurs when the contract number and the values in the authored contract document refer back to specific values (bind variables) in the purchasing contract transaction. The ad hoc document content can reference values from the document management page and wizard bind values.
Also, using document types, you can associate ad hoc documents to purchase order requisitions in PeopleSoft Purchasing and PeopleSoft eProcurement. While creating the ad hoc document, you associate the business unit and the purchase order requisition ID to which you want to link the document. Then, after generating the document, you can click the Attach to Requisitions button to attach the document to the requisition. After attaching the document, you can use the Document Management page to access the requisition and, in turn, use the Requisition page to link back to the Document Management page. Links are available on Purchasing and eProcurement requisition pages to access the document authoring system document.
Document content and structure is defined through a document configurator (sections and clauses), wizards, and wizard bind values.
You use three basic methods to create new documents in the document authoring system. They include:
Create a new document using a document configurator.
This is a more standard creation method where the configurator is used along with the contract library to generate a contract document.
Copy a new document from an existing document.
This method creates a contract document by copying it from an existing contract document. Any bind variables are refreshed to reflect the values in the new contract. This method is available for ad hoc, purchasing contracts, purchase orders, and sourcing events.
Import a document from an external file.
This method enables you to create a document within the document authoring system from an external document. After importing the document, you can perform a limited number of life-cycle tasks for it and the system marks it as an imported document.
Depending on the types of documents you are adding to the system, you might have one or more of these methods available for your use.
This diagram illustrates that Microsoft Word documents are generated from purchasing contracts, ad hoc contracts, purchase orders, and sourcing events. The Word document is formatted based on the contract library. The authored Word document then proceeds through the document lifecycle.The system assigns versions to the Word document each time it passes through certain steps of the document life-cycle.
For example:
The initial document is created as version 1.0 with a status of In Process/Draft.
Version 1.1 of the document is created when the draft is complete, internal and external collaboration is complete, and signatures are obtained, as required. The document status is still In Process/Draft.
Version 1.2 of the document is created when the document is submitted for final approval and signatures are obtained, as required. The document status is Pending Approval.
Version 1.3 is created when the document is dispatched to the supplier. The document status is Dispatched.
Version 1.4 is created when all signatures have been obtained from the supplier. The document's status is Executed.
Version 1.5 is created when the document has been amended, terminated, or closed. The document status is Executed.
Note: When a RFx document is approved or complete, the document is accessible to Strategic Sourcing for posting and collaboration. Therefore, RFx documents do not allow signatures, they don't get dispatched, and they cannot be amended.
Document life-cycle flow
The example illustrates the fields and controls on the Document life-cycle flow. You can find definitions for the fields and controls later on this tutorial.There are many document management platforms out there – Microsoft Sharepoint, K2, Alfresco and Documentum to name a few. In this blog, I'll focus on Documentum.
Documentum Sample Resumes! Download & Edit, Get Noticed by Top Employers!
Download

Conclusions:
Businesses with processes and applications that involve a large volume of documents, benefit greatly from using a document management system. Document management systems are, essentially, digital storage places for files and documents in what we call "repositories" and they are used to track and store electronic documents. Metadata, such as creation date, author name etc., can be added to each digitally stored document. That will facilitate efficient searching in vast volumes of digital documents or to display a specific document's role in an entire file.Hope you have found all the details that you were looking for, in this article.