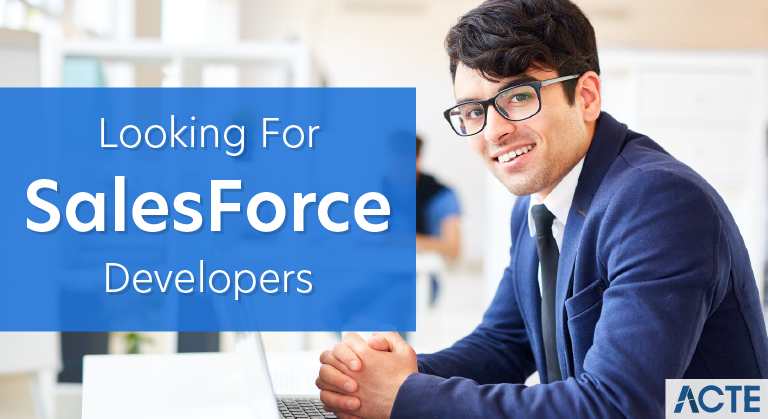 Senior Salesforce Developer | Openings in Hitachi- Apply Now!
Last updated on 28th Oct 2020, Blog, Jobs in Hyderabad
JOB LOCATION : Hyderabad
JOB TYPE : Full Time
JOB TITLE : Senior Salesforce Developer
JOB DESCRIPTION :
The candidate must have 6+Years strong technology background with excellent hands-on knowledge of Salesforce application development.
Strong in developing Lightning components.
Hands on experience on LDS components and lightning app builder.
Experience in consuming and exposing SOAP and REST based APIs.
Experience with the Salesforce.com APEX data loader, Salesforce.com web services APIs. Certified in SFDC technical domain would be preferred
RESPONSIBILITIES :
Responsible for developing in Visualforce, Apex, Java, AJAX, and other technologies to build customized solutions that support business requirements and drive key business decisions.
Experience in designing and developing software components and having a very strong Service Oriented Architecture and integration background.
Salesforce.com integration experience, including between different business systems as well as working with integration tools and developing custom integration solutions.
Technical leadership, setting best practices including integration and application development, deployment, testing (unit and systems), and iterative refinement.
Design, implement and support features for the Salesforce Communities & Knowledge project. requirements and discuss potential application solutions following the business and IT strategy.
Support review activities.
Lead small teams of experts in a project environment.
Role : Software Developer
Industry Type : IT-Software , Software Services
Functional Area : IT Software – Application Programming
Employment Type : Full Time, Permanent
Role Category : Programming & Design