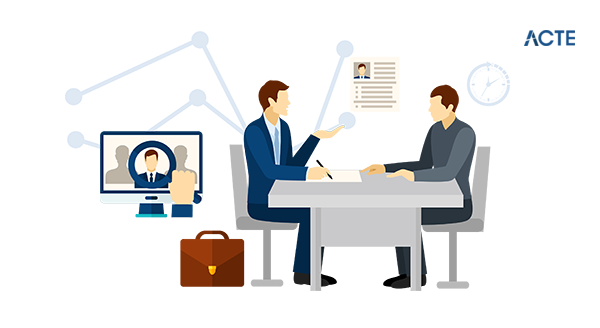 Senior Storage Engineer | Openings in Flipkart – Apply Now!
Last updated on 16th May 2020, Blog, Jobs in Bangalore
Job Summary:
Installs, maintains and supports, and de-provisions storage for customers; involves hands on management of SAN storage arrays, SAN switches, and replication.
Essential Duties and responsibilities:
Capacity Planning :
Report on capacity and capacity issues.
Implementation :
Perform core configuration when vendor comes in to do physical installation.
Provisioning :
Perform basic provisioning after setup is complete.
Monitoring Accountabilities :
Monitor emails for incoming issues, updates on issues, or questions from customers/colleagues.
Monitor ticket management system (including incoming tickets and ticket updates).
Advise and provide information to team regarding tickets in queue.
Issue and Incident Management Accountabilities :
Manage escalated/assigned/selected tickets to ensure SLA compliance and customer satisfaction (juggling multiple tickets as necessary); respond quickly/effectively to issues and take responsibility for seeing through to complete resolution.
Manage complex issues escalated from less experienced engineers or major incidents with little or no guidance.
Prioritize tickets based on severity/urgency, breadth of impact, time in queue, and specific customer, providing guidance to others on priorities and what constitutes a major issue.
Deliver customer-focused support via phone calls and ticket-based communications.
Update tickets.
Follow up on assigned/selected tickets/issues that remain open, intervening as needed to direct/guide less experienced engineers.
Route issues to appropriate group outside of Systems as needed with high degree of mastery with cross-functional or vendor escalations.
Diagnose, trouble shoot and resolve external customer and Systems issues.
Research issues using multiple sources as needed; resources include:
Ticket history, internet research (e.g., Google), vendor documentation, internal documentation (Knowledge Base articles, Service Now, Wiki, SharePoint), books, web resources (Skype groups, on- line forums, etc.), advanced courses, or vendor provided training, etc.
Immediate team colleagues, tech leads, colleagues in other (engineering and non-engineering) areas, vendors, managers, external network and/or customers.
Follow standard ITIL practices to do the following (demonstrating orderly triage and mastery of OSI)
Identify severity/urgency of issue (discovery).
Identify core issue.
Identify potential solution(s) to issue and determine any risk.
Create plan of action, including any changes, testing, scheduling, and customer coordination required – submit to peer review.
Implement/execute solution.
Validate solution and issue resolution with customer.
Provide updates for major incidents and root cause analysis in required time frame.
Close ticket.
Work with Management as needed to quickly resolve high severity issues.
Projects (sponsored projects, developing solutions, etc. – e.g. infrastructure, major version update, tech refresh, major customer migration)
Conduct project scoping with project sponsoring groups (using project plan driver) for increasingly complex projects.
Drive project deliverables and meet project timelines.
Raise governance issues and overcome obstacles.
Maintenance, Updating, and Testing :
Proactively monitor environment for issues or opportunities.
Plan for maintenance and updates.
Determine appropriateness and timing of vendor related upgrades.
Plan for functional testing and product evaluation.
Compliance and Performance Improvement :
Develop strategy and create plans for compliance testing.
Proactively identify opportunities to improve procedures and system performance.
Attend customer technical review meetings.
Identify and act on opportunities to improve overall team efficiency (e.g., provides training to other groups/teams).
Provide input into functional goals and objectives.
Documentation :
Review and manage increasingly complex team documentation activities, including:
Systems documentation/diagrams.
MOPs.
Run Books.
Known issues, solutions, and workarounds.
Reports.
Write/update Knowledge Base articles.
Coaching and Mentoring :
Apply broad knowledge to consistently coach and mentor other engineers.
Serve as "go to" resource within team and outside areas of responsibility as needed.
Communicate (as needed to accomplish job accountabilities) clearly and professionally with technical and non-technical audiences through e-mail, phone conversations, or in person.
Convey technical information at the right level, always keeping the customer (internal and external)experience in mind.
Audiences you will exchange information with:
Immediate team: Brainstorm, prioritize work, confer on customer issues, clarify plans for scheduled work and ensure smooth hand-offs between shifts.
Customers: Respond to questions, clarify issues, provide status updates, inform of changes, and validate solutions.
NOC team: Provide assistance/guidance on handling issues, clarify escalated issues, or de-escalate issues.
Other engineering groups (network, storage, backup, E&A): Determine how to handle issues and coordinate action steps.
Vendors: Seek information or support regarding product issues.
Tech Lead and Managers: Update on day-to-day activities, seek guidance on issues, adjust
Expectations/Timelines :
Customer Experience Managers: Address particular customer needs, concerns, or feedback.
Cross-functional Operations team: Regarding installations.
Security: Ensure adherence to security best practices.
Audit and Compliance: Discuss audit and compliance reports to resolve findings.
Solutions Sales Engineering: Confer regarding technology and its supportability, etc. for customers.
Product Manager: Look at trends in managed IT service space.
Other Accountabilities :
Attend meetings as required.
Adhere to CLIENT Engineering and Architecture standards and industry best practices
Provide 24×7 support of customers and customer operating system infrastructure, up to and including on-call rotation.
Education and Experience Requirements:
Bachelor's degree in related field and 7-10 years of system engineering experience or commensurate (at least 10 years) experience
Experience with HP 3Par
General Microsoft Office and Visio experience
Preferred
One or more of the storage products listed below
EMC Clariion Storage, IBM DS Storage, EMC VNX and VMAX Storage, EMC Unity, NetApp, NexSAN, Dell Equallogic, Dell Compellent, Pure Storage
Disaster Recovery tools and applications (RecoverPoint and/or other replication/migration utilities such as SANCopy, LUN Migrator, vSphere, vMotion)
Multi Pathing Technology (PowerPath, MPIO)
SAN FC switching and zoning (Brocade and Cisco)
SAN FC, FCoE, and iSCSI NAS NFS, and CIFS
Storage Management and Reporting Tools (EMC ViPR SRM and ViPR Controller)
Storage Virtualization Technologies (EMC VPLEX) (Knowledge and understanding
VMWare vSphere and/or Microsoft Hyper-V (knowledge and understanding)
Job Location : Bangalore