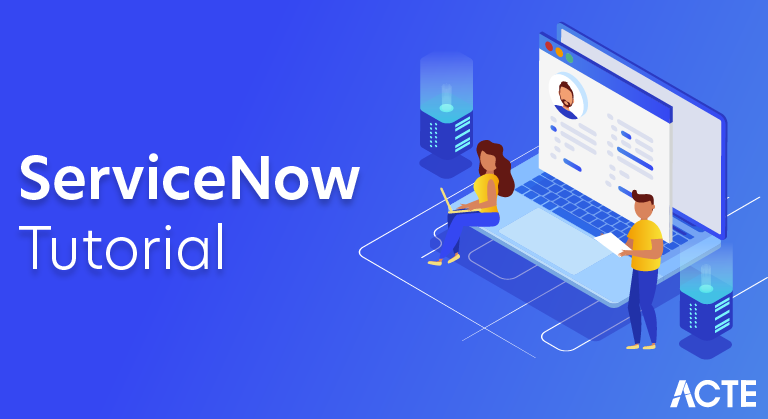 ServiceNow Tutorial For Beginners: Learn in 1 Day [ STEP-IN ]
Last updated on 12th Jun 2020, Blog, Tutorials
What is Service Now?
ServiceNow is a platform that helps companies in designing, planning, delivering, operating and controlling the services of information technology, or in simple words that supports ITSM. This is an amazing tool that helps in automating IT business management.
ServiceNow (Service-now in 2011) is an American software company based in Santa Clara, California that develops a cloud computing platform to help companies manage digital workflows for enterprise operations. Founded in 2004 by Fred Luddy, ServiceNow is listed on the New York Stock Exchange and is a constituent of the Russell 1000 Index and S&P 500 Index.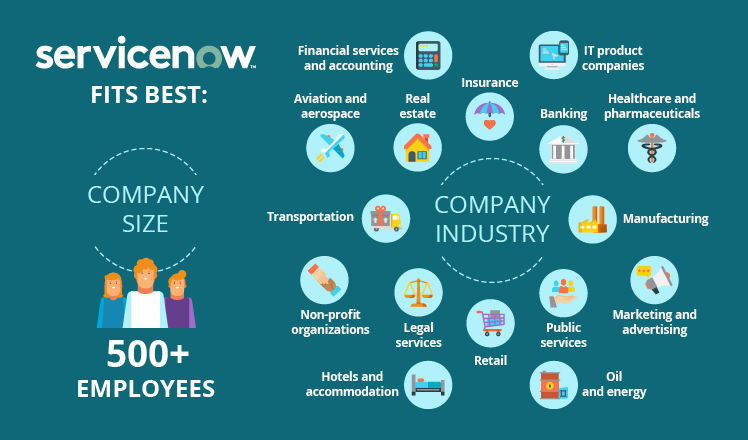 Santa Clara is a city in Santa Clara County, California. The city's population was 116,468 as of the 2010 United States Census, making it the ninth-most populous city in the San Francisco Bay Area. Located on the southern coast of San Francisco Bay immediately west of San Jose and 45 miles (72 km) southeast of San Francisco, the city was founded in 1777 with the establishment of Mission Santa Clara de Asís, the eighth of 21 California missions. The city was later incorporated in 1852. The mission, the city, and the county are all named for Saint Clare of Assisi.
History:
Until mid-2005, Luddy was the only employee and concentrated on developing the software which the company would offer Then came the first hires, five people, and raising US$2.5 million in venture financing from JMI Equity. In 2006, the company changed its name to ServiceNow. In 2007, ServiceNow reported an annual revenue of US$13 million and opened their first Silicon Valley office, in San Jose. 2007 was also the first year that the company "went cash flow positive".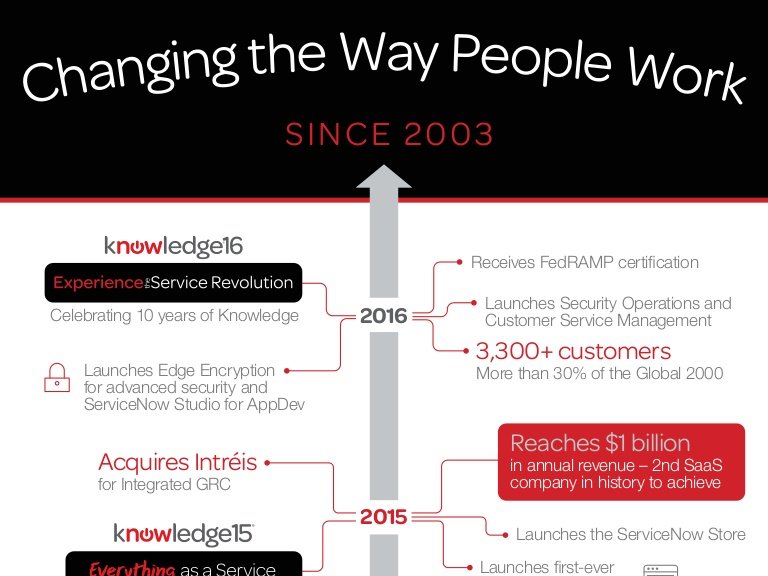 Why use ServiceNow?
There are a lot of reasons that this technology has started winning the hearts of people around the world. Off-course! There are a complete bunch of reasons stating that this technology is astounding and unparalleled. Reports say that approximately 12,615 companies make use of this technology for smoothing the functions of their business's other departments.
It provides a single platform for everyone to make edits, alterations, or changes into a program, reducing the time for downloading, processing and uploading the file. Therefore, it elevates the efficiency of the workers, and hence, of the overall company.
It assists your employees to perform even better. Thus, the performance of the services of the company improves.
The most important reason that it has collected the gazes and attention of all the businesses is its quality and reducing the ITSM cost. Now, how much cost does it reduce? It reduces capital investment on ITSM by up to 80%.
It assists in organizing the unplanned and unorganized work of the business. Hence, by using ServiceNow, employees can work more efficiently.
By integrating its tools, one can handle Email services automatically, making them more efficient. Better email and web services can lead to a satisfactory client base.
It helps in breaking and dividing the work into small fragments and therefore, assists in making the work easier. Moreover, other features and tools of the ServiceNow can help in making the process smarter.
ServiceNow Plugin:
The software components which let the users make use of some specific functionalities and features within the ServiceNow instance are known as Plugins. As it provides quite a huge number of services, the list of plugins available is also huge and seems never-ending.
Most of the plugins are usually active by default on the Now platform, however, if there are some which can't be activated then don't worry, there are still a lot of options which you can choose in order to use them. Moreover, if you are not able to find some plugins then the plugins might need to be activated from the ServiceNow personnel.
ServiceNow Versions:
There is a huge history of the versions of the ServiceNow, which were used by the people. However, currently, there are 10 versions that are in trend and are used by the people, and Kingston is its latest version. Here are the names of the versions which are currently used:-
Aspen
Calgary
Berlin
Dublin
Fuji
Eureka
Geneva
Istanbul
Helsinki
Jakarta
ServiceNow workflow:
You can use a drag-and-drop interface to make the multi-step processes automatic within a platform. Within every workflow, there are a number of activities. Moreover, to ease the understanding of workflow, there is also a graphical Workflow editor present which provides visual aids in the form of a flowchart. From this workflow chart, the understanding of various transitions from one activity to another becomes clear as crystal, through the lines connecting boxes.
Business Model:
ServiceNow is a Platform-as-a-service provider, providing technical management support, such as IT service management, to the IT operations of large corporations, including providing help desk functionality. The company's core business revolves around management of "incident, problem, and change" IT operational events. Their fee model was based on a cost per user (seat) per month, with that cost ranging down from US$100.
Help desk:
A help desk is a resource intended to provide the customer or end user with information and support related to a company's or institution's products and services. The purpose of a help desk is usually to troubleshoot problems or provide guidance about products such as computers, electronic equipment, food, apparel, or software. Corporations usually provide help desk support to their customers through various channels such as toll-free numbers, websites, instant messaging, or email. There are also in-house help desks designed to provide assistance to employees.
Functions:
A typical help desk can effectively perform several functions. It provides a single (or multiple) point of contact for users to gain assistance in troubleshooting, get answers to questions, and solve known problems. A help desk generally manages its requests through the use of software such as issue tracking systems. These systems often involve the use of a "local bug tracker" (LBT). This system allows the help desk to track and sort user requests with the help of a unique number, and can frequently classify problems by user, computer program, or similar categories. Many software applications are available to support the help desk function. Some target the enterprise level help desk and some target departmental needs.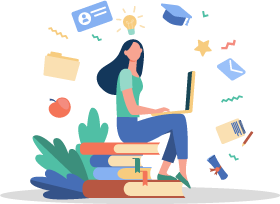 UPGRADE Your Career with Servicenow Training By Highly Experienced Faculty
Instructor-led Sessions
Real-life Case Studies
Assignments
Explore Curriculum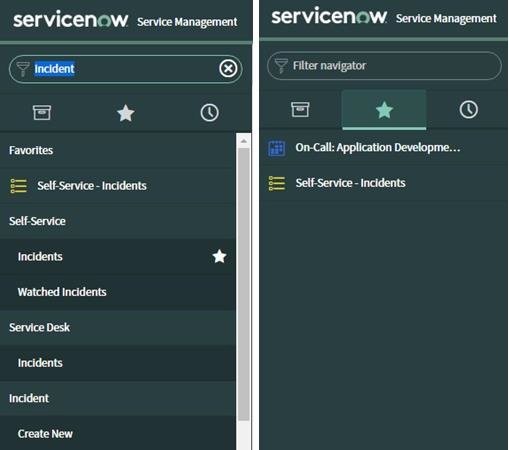 ServiceNow Products:
IT Service Automation Application:This tool of ServiceNow provides great transparency for the developers, in delivering the complex programs after developing them. The developers are benefitted by its services as the tool reduces the time consumption for detecting the loss. The tool helps in finding disruptions of the system.
Business Management Applications:IT business management is an amazing tool that helps in the execution of complex programs. Moreover, it helps the managers in knowing which area to focus to accelerate the work speed.
Custom Service Management:One of the most important services that the ServiceNow provides is integration of the various departments through Customer support. Therefore, if a customer files complaints then it becomes easy for every employee working in the industry that the complaint is relevant to which department and therefore, the corresponding department can make the required alterations or modifications. Therefore, helps a company in keeping its customers satisfied and furthermore, helps it to nurture them.
HR management:This tool helps in improving the management of the HRs, and therefore, improves the satisfaction of the employees of the company by HR to understand the power and responsibility that an employee deserves, and hence, granting them the same. It also improves HR efficiency by streamlining the transaction of the employees and increasing their salaries to give what they deserve.
Enterprise Security Response Engine:One can integrate this tool with the existing security services of the company and therefore, the data can be made confidential, and therefore, the security of the company can be ensured. Thus, the security system can instantly respond to any attack on any incident and therefore any vulnerabilities can be strengthened against any potential attack that can harm or have an effect on business growth.
How to get access to ServiceNow
Log in to an instance
Enter the base URL in any web browser. If your system uses external authentication, you are automatically logged in. …
Enter your user name and password.
(Optional) Select the Remember Me check box to remain logged in until you manually log out.
Press the Enter key or click Login.
These are the Top 5 Best Practices You Should Be Using in Your ServiceNow Instance Today
Minimize Server Calls in Client Scripts. …
Business Rules' Performance Impact on Clients. …
Don't Use "update()" in business rules. …
Proper Prefixes and naming. …
Update Set Management.
ServiceNow Ticketing Tool:
This cafeteria was just one example of an experience which could be improved by leveraging the ServiceNow platform. If we pay attention, we will all find opportunities to consolidate and improve disparate systems by bringing them onto the platform. In doing so, we will make work-life better for ourselves and everyone around us.
Servicenow Sample Resumes! Download & Edit, Get Noticed by Top Employers!
Download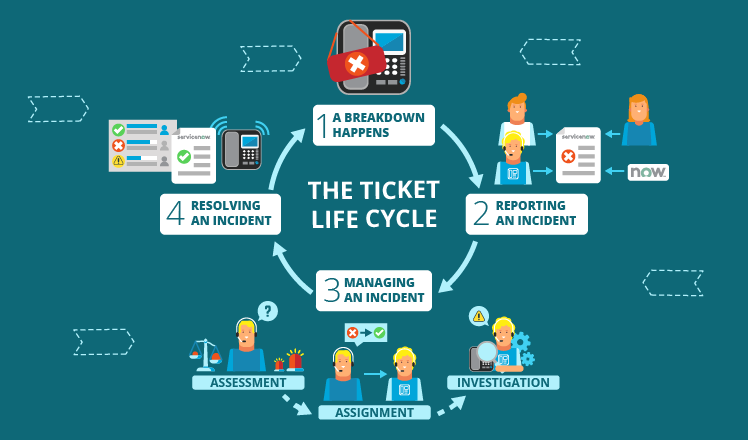 Conclusion:
ServiceNow is a Software Platform that automates IT Business Management. It decreases the ITSM expenses upto 60%. It allows Reporting and Real Time Analysis. Service Now product collection includes Business Management, Custom Service Management. It helps every scale of industry in automating their business processes.