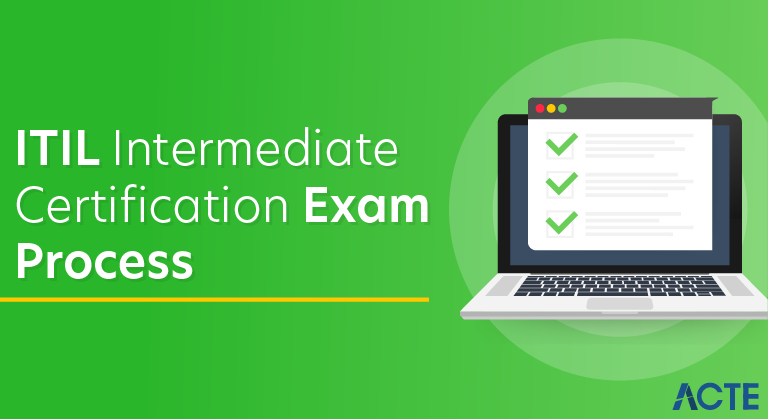 ITIL Intermediate Certification Exam Process | A step by step Guide
Last updated on 13th Jul 2020, Blog, General
The ITIL Intermediate certification has a modular structure with each module providing a different focus on IT Service Management. You can take as few or as many Intermediate qualifications as you need. The Intermediate modules go into more detail than the Foundation certification and provide an industry-recognized certification.
The ITIL v3 Intermediate modules play a key role for those professionals who want to transition to the ITIL 4 scheme. Its content will benefit end learners who are progressing on their ITIL journey. Professionals with a solid ITIL v3 grounding who move onto ITIL 4 will be in a strong position to help their organization evolve their service management.
The principles, processes, and activities covered within the Service Lifecycle and Service Capability modules provide essential knowledge that will contribute to a better comprehension of ITIL 4 concepts reflected on the updated framework.
This knowledge will help to:
integrate key concepts existing in both versions
understand how they interact, what remains core and what has evolved
keep supporting professionals with the challenges faced in their work environment.
End learners who achieve 17 credits from the current ITIL v3 credit system will be able to take the ITIL Managing Professional (ITIL MP) transition module in order to move to the new scheme without needing to take the MALC exam. (ITIL MP released during the second half of 2019).
The ITIL Intermediate certifications are divided into two categories – Service Lifecycle and Service Capability.
Some may wish to concentrate on one set of modules, but you can choose to select modules from both the Service Lifecycle and Service Capability streams in order to combine management and technical knowledge.
The ITIL Intermediate certifications are available to end learners who have passed their ITIL v3 Foundation* or ITIL 4 Foundation exam. It is recommended that end learners have prior exposure to basic concepts in IT and at least two years' professional experience working in IT Service Management before undertaking any of the ITIL Intermediate modules.
*ITIL v2 Foundation + v3 Bridge will be accepted until ITIL v3 has been discontinued.
Booking an Exam where prerequisites apply
Please ensure that before you book an exam where a prerequisite is required, that you hold verified proof of completion of that prerequisite (i.e. certificate, or letter from AXELOS or former Examination Institute confirming you hold a current certification). Your examination results will be withheld until the correct prerequisite is provided to PeopleCert. If you are unable to provide the required prerequisite, then you will need to successfully complete the prerequisite before the higher-level exam result is released.
What About the ITIL Intermediate Levels?
To start off it is very important to underline that all ITIL Intermediate certifications are available ONLY to ITIL Foundation certified professionals. In other words, the ITIL Foundation certificate is the prerequisite in order to enter any intermediate level.
Secondly, the ITIL Intermediate levels are divided into two categories: Lifecycle Modules and Capability Modules.
The ITIL Intermediate Lifecycle Modules modules are relevant for professionals who have a role of manager or team leader that requires the management of different areas or works in different teams. All modules in this category are suitable for those who wish to focus on the processes and practices used as well as the service management skills to deliver quality service.
The ITIL Intermediate Lifecycle Modules are:
Service Strategy (SS)
Service Design (SD)
Service Transition (ST)
Service Operation (SO)
Continual Service Improvement (CSI)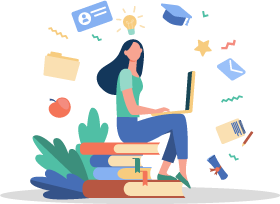 Learn Best ITIL Certification Training to Get Most In-Demand IT Skills
Instructor-led Sessions
Real-life Case Studies
Assignments
Explore Curriculum
On the other hand, the ITIL Intermediate Capability Modules are relevant for professionals seeking specific knowledge in one or more processes, with a focus on the day-to-day execution of ITIL practices and their interaction.
The ITIL Intermediate Capability Modules are:
Operational Support and Analysis (OSA)
Planning, Protection, and Optimization (PPO)
Release, Control, and Validation (RCV)
Service Offerings and Agreements (SOA)
Some professionals prefer to mix Service Lifecycle and Service Capability modules in order to combine managerial as well as technical knowledge.
ITIL Intermediate Credit System: How Does It work?
Each of the ITIL Intermediate certifications provides a certain amount requires 22 credits). of credits: First of all, ITIL Foundation provides 2 credits;
Secondly, as we've seen, candidates can choose between two separate Intermediate modules, Lifecycle, and Capability. Each of them has a number of modules: 5 modules for Lifecycle with 3 credits per module and 4 modules for Capability with 4 credits per level.
In addition to Intermediate levels, ITIL offers a practical module called ITIL Practitioner, which gives 3 credits. It can be taken after ITIL Foundation or after completing one of the Intermediate levels.
The access to ITIL MALC (Managing Across the Lifecycle), is obtained with a total of at least 17 credits, including 2 compulsory credits from the ITIL Foundation and 15 credits between Intermediate (Lifecycle & Capability) and Practitioner.
Once the ITIL MALC certification awards 5 credits, the title of ITIL Expert is issued!
Itil Sample Resumes! Download & Edit, Get Noticed by Top Employers!
Download