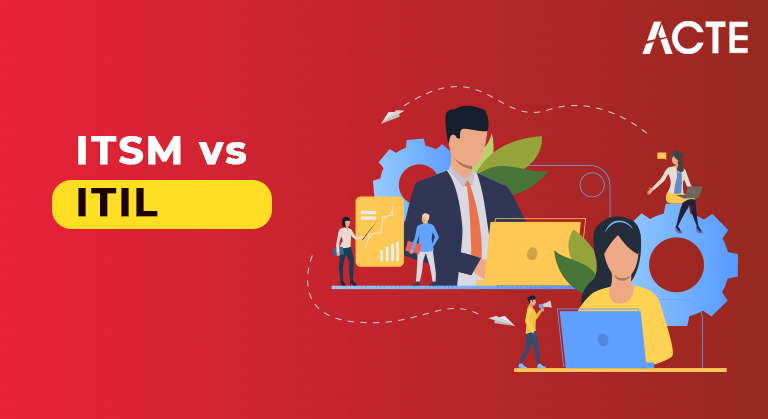 ITSM vs ITIL | Know Their Differences and Which Should You Learn?
Last updated on 27th Dec 2021, Blog, General
The most basic answer is that ITSM is the actual practice, or professional discipline, of managing IT operations as a service, while ITIL is a set of best practices that provide guidance for ITSM—but that just covers the basics.
Introduction to ITSM vs ITIL
Understanding ITSM
Understanding ITIL
Benefits of adopting ITIL
Should you use ITIL?
Using ITIL for ITSM: Adopt & adapt
Is ITIL the only option? Additional ITSM frameworks
What are the advantages of ITSM & ITIL?
Where is the difference?
Conclusion
Introduction to ITSM vs ITIL:

Service Management or ITIL:

If you're asking yourself the same question, you might be looking at it the wrong way!.
Service Management is concerned with how you manage the services you provide to your business partners or customers.
ITIL is just one of many items in your toolbox that can help you do it well.
In case you're wondering, I intentionally said service management rather than IT service management (ITSM). All services are now, at least in some way, enabled by technology, so it's more appropriate now to just talk about how we manage services, rather than specifically IT services. IT is so entangled in everything we do today that it is just a commodity like electricity or water.

Traditional ITSM:

All services need to be managed. Using a proven good practice framework will help you do this efficiently and effectively.
This article will give you important information about service management and ITIL, and how a deliberate approach to both will contribute to the success of your IT organization.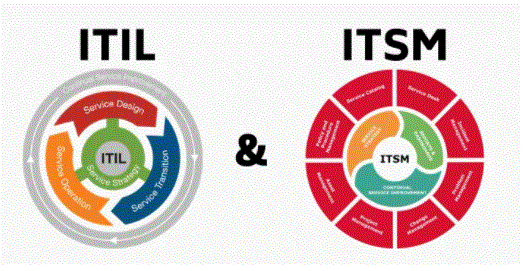 Understanding ITSM:

Before we go any further, let's make sure that we are on the same page about both Service Management as a discipline and ITIL as a good practice framework.

Service Management (ITSM)

Service management refers to the way you manage information systems that provide value to your customers. This is a common word. You don't have to choose a specific methodology for service management—if you're running an IT system, you're inherently doing service management.

Plan and management system changes to prevent business disruption or downtime
fixing IT issues aggressively (before they break) or defensively (when they go wrong)
Managing an IT budget so you can pay bills or buy things when the time comes

Using Automation to Improve Your Service Desk:

Creating processes for effective change management
Your hardware and software and your IT enabled services all require management—this is what we call service management.
Understanding ITIL:

The way we manage our IT enabled services may vary. There are many service management frameworks available, some more successful than others. Of the dozens of service management frameworks found in the wild, the most widely adopted is ITIL.

Historically, ITIL was the acronym for IT Infrastructure Library, but in the four decades since it was coined, the acronym has gone further. Until recently, ITIL was a registered trademark of AXELOS, a joint venture with the UK government, which had a range of best practice solutions and related publications and exams.

AXELOS and the Office of Government Commerce (OGC) announced that ITIL and other members of the best practice suite of products such as PRINCE2 had been sold to PeopleCert, the examination body responsible for managing ITIL and other certifications. , (The way PeopIeCert intends to manage and develop the ITIL framework is not understood at the time of writing, but we have to assume that they will continue to develop to keep ITIL current and relevant. )
ITIL has been adopted globally by many organisations large and small, and there are millions of certified ITIL practitioners around the world. ITIL's goals include promoting efficiency and effectively organising, so that businesses are not hindered by their IT goals, but are carried forward by strong, deliberate IT management.

The most recent iteration, ITIL 4, was released in April 2019. Its main components include the Service Pricing System and the Four Dimension Model. ITIL's service value system components include:

service value chain
Practice
path showing principle
Governance
Continuous Improvement

To establish a service value system, ITIL focuses on four dimensions:

Organisations and people
Information and technology
Partners and Suppliers
Value streams and processes
Benefits of adopting ITIL:

ITIL is just a compendium of good practises for service management, gathered from the experience of a large number of professionals currently working in this field.

Organisations that adopt appropriate parts of the ITIL framework often report that it helps:

Align IT with their business, providing services that better meet the needs of their customers.
Enhance the quality of the IT services they provide by understanding the required levels of availability, security, capability and consistency, and then planning the solutions they are capable of delivering.
Decrease the cost of distributing IT by reducing wasted effort.
Focus on fixing things the first time.
Promote continuous improvement.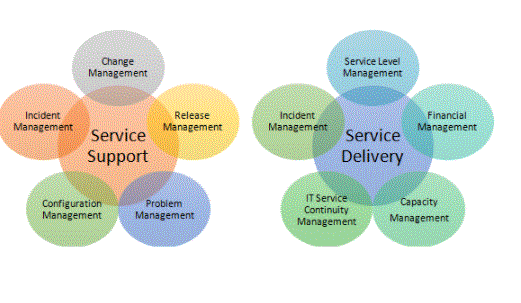 Should you use ITIL?

No one is saying that you should adopt ITIL as the basis for managing your IT enabled services. Indeed, many organisations have used other established frameworks. Some have even built up libraries of their own best practises, which they follow successfully.
Years of experience and knowledge have gone into the development of ITIL over the past four decades. Developing something new, something original, which comes close to a systematic adoption of ITIL practises, will be very difficult to achieve.
Like any framework, ITIL is not perfect and has its critics, many citing outdated practises that do not reflect new ways of working. But the release of ITIL 4 went a long way toward answering those criticisms. A new focus on agility brings it in line with the way many organisations operate today.
Using ITIL for ITSM: Adopt & adapt:

The benefits of adopting ITIL practises will depend on how well you customise it to fit the unique features of your organisation. There is no "one size fits all". Instead, you need:

Work out what will (and won't) work for you
Adopt practises that work for you
The surest way to fail is to provide a strict set of processes without understanding what you are trying to achieve or creating a culture that embodies these values. When organisations deploy ITIL practises without doing this work, they will almost always fail—and they will probably blame ITIL for that failure. Before long they would probably drop the ITIL framework, which was "working" (or not) before.

Any approach to adopting good practice, regardless of the framework chosen, should follow the advice of "adopt and adapt":

Adopt only the parts you need
Adopt ideas suited to your environment
IT organisations using ITIL themselves decide which aspects to adopt. Many IT organisations choose to adopt only operational processes, such as incident management and change enablement. In themselves, these certainly provide some value, but they are only a small part of the entire ITIL framework.
When your organisation has decided to adopt a best practice framework, a smart strategy is to understand which approach would be appropriate for your organisational culture and to incorporate it into your management system in a sympathetic manner.
Is ITIL the only option? Additional ITSM frameworks:

When it comes to ITSM, ITIL is not the only framework that can be effective. While it is the most widely used and understood around the world, some of the most successful companies use ITIL as well as a variety of frameworks and best practises. This can be very effective because each approach brings something different into the mix.

Here are some other common ITSM frameworks:

COBIT is a very good framework for governance, audit and compliance. It is much stronger than ITIL in these areas, and the two work very well together.
Agile and DevOps work together to help ensure that an IT organisation rapidly delivers new business functionality. They often conflict with ITILs because of cultural differences between the people who adopt them, but they can fit well together if the organisation understands the value provided by each.
Lean can be used for continuous improvement and eliminating wasted effort. It is very suitable with the continuous improvement of ITIL.
If these past few years and a global pandemic have taught us anything, it is that we need to take an agile approach to managing our services. ITIL 4 will give you the scaffolding you need for your organisation to do this appropriately.
If you are in the business of service management, you are bound to embody ideas that will make you effective, efficient and agile for your business partners and customers.
What are the advantages of ITSM & ITIL?

What are the benefits of ITSM? ITSM is customer-centric, focusing on end-to-end optimization of service delivery, so here you manage your customer's IT services. It addresses the following components:

Plan
Design
Delivery
To control
Proceeding

ITIL covers all phases of the ITSM lifecycle. The procedures used are documented in 5 steps and include:

Service Strategy: Defines planning and preparation prior to providing services, forms the basis for process setup.

Service Design: Planning and Design of IT Services from Provision to Management.

Service Transitions: Focuses on all types of service transitions from launch to commissioning.

Service Operations: Describes the service desk and all related activities.

Continuous Service Improvement: Covers all aspects of improvement.

These five areas provide a broad foundation for best practises and provide companies with a starting point for their IT services.

Develop Your Skills with ITIL Certification Training

Weekday / Weekend Batches

See Batch Details

This helps you to keep the business and your IT in sync with each other and thus satisfy the users, i.e. your customers, as you provide the best IT services, permanently levelling up and analysing the available capabilities. and create solutions that are appropriate for your customers. With ITIL you reduce costs, because you don't have to make repeated efforts, but can implement the right solution for the customer the first time.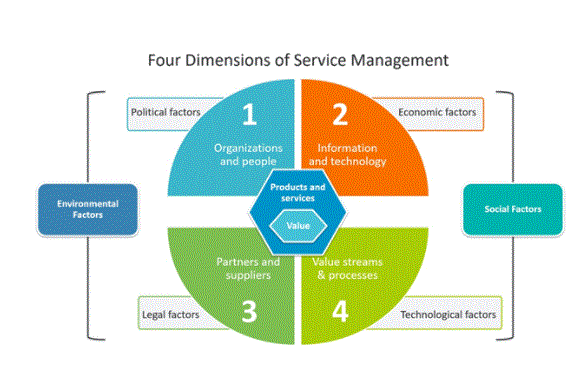 Where is the difference?

What is the difference between the two words, and is more about how, i.e. The relation of the two words. The difference between ITSM and ITIL can be better understood if you look at the evolution of the two concepts. ITSM changed from the beginning and evolved with the need for standardisation across all organisations. As ITSM evolved, so did various ITSM frameworks from different industries and parts of the world.

ITIL is one of these frameworks, yet it is the most widespread and popular in the industry. By adopting ITIL, you greatly reduce the time taken to implement ITSM and ensure that ITSM is tailored to your business. It helps you mitigate business risks from service interruptions and sets a standard across all industries. Today, ITSM is considered as a professional discipline that is responsible for all the services that you can entrust to the IT department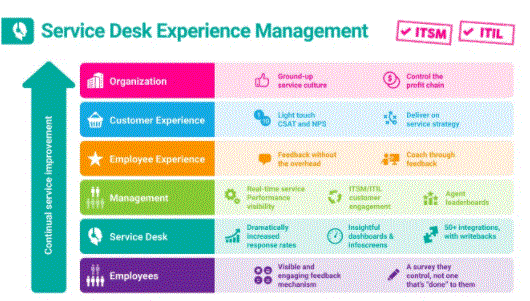 ITIL Sample Resumes! Download & Edit, Get Noticed by Top Employers!
Download
Conclusion:

ITSM is used to plan and manage system changes to keep the business profitable, whereas ITIL aligns IT with the business and provides services to its customers.

Definition: The best practises of ITSM are taught by ITIL. Management of services provided to customers.

Functions ITIL is one of the essential frameworks for implementing ITSM. ITSM has many other frameworks like Six Sigma, DevOps, Kobit, etc.

Aligning use IT with business and providing services to customers. Plan and manage business changes to keep the company in the black.