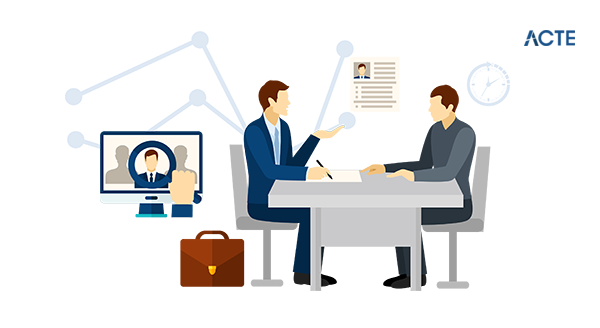 SSCM Engineer | Now Hiring On Majestic People Infotech – Apply Now!
Last updated on 19th May 2020, Blog, Jobs in Coimbatore
Job Summary
System Engineer (SCCM Packager) will maintain both the thick install and virtual install application packages for COTS and GOTS products used in the environments. Currently utilized application packaging technologies include but are not limited to Admin Studio, and Microsoft System Center Configuration Manager (SCCM). The Application Packager (SCCM Packager) will be part of the Desktop team to support application packaging for a Windows 7 and Windows 10 deployment as well as other commercial off the shelf products such as Google Chrome, Adobe and JAVA Products and other add-ons. The SCCM Packager will act as one of the point of contact between the Desktop Team for technical support regarding packages and SCCM deployments.
Job Responsibilities/Duties

Build common application packages into SCCM and deploy onto servers and workstations
Create/maintain workstation images and build new systems with standard imaging process. Responsible for process and procedures for image build and support checklist
Create and maintain automated application deployment packages
Develop software installation scripts and provide code review for complex software installations
Develop/implement firm-wide downloads for firm supported workstations
Assist Support Services in advanced level software installation package distribution troubleshooting
Design, implement and configure the COTS/GOTS software needed to support our enterprise SCCM 2012 infrastructure
Update/Create documentation as needed (user guides, admin guides, knowledge base articles, FAQs, quick reference guides)
Create standard operating procedures on all solutions implemented
Providing user support and guidance
Research, evaluate, and remain current on emerging tools, techniques, and IT technologies
Work closely with client to perform technical and requirements analysis
Working effectively in a collaborative and innovative team-oriented environment
Clearly communicates and sets expectations of all developer tasks
Closely work with multiple groups to review work and to remove impediments/road blocks
Provides weekly statuses & estimates of all priority and non-priority projects along with recommended scope or schedule changes based on capacity and unforeseen challenges. Weekly review of all change requests (CAFs)
Inspires, mentors and trains development team on modern technologies continuously
Participates in strategy planning discussions with technical, business, and client partners
Coordinates and Supports application deployments
Provides technical support including participation in on call rotation
Assist in the hiring process to hire top talent and in the performance reviews of team members, identifying areas of improvement
Create/perform testing (regression, functionality, performance, etc.)
Education and Experience Requirements
Bachelor's degree from an accredited college or university required, equivalent experience will be accepted.
At least three (3) years of system administration experience including IT systems architecture required
Candidate should have hands on experience with SCCM or other software packaging type tools.
Demonstrated experience with packaging with other team members and provide junior technical leadership
Should understand and be comfortable with the following concepts
ITIL
Configuration Management
Release Management
Change Management
COOP and Disaster Recovery
Backup and Recovery Strategy
Enterprise Cloud
Knowledge of Enterprise Architecture
Working knowledge with System Development Lifecycle development process
Ability to identify, analyze, coordinate, and resolve environment and infrastructure needs to ensure a smooth running application
Hands-on experience designing, building and operating scalable IT infrastructures
Strong verbal and written communication skills with ability to communicate with personnel at all levels in the organization
Strong analytical and problem-solving skills
Excellent troubleshooting and customer service skills
Highly detail-oriented and productivity-oriented
Organized, timely, and customer service-oriented
Ability to work well independently and in a team setting
Ability to work proactively and effectively with clients, and deliver high quality work products in a timely manner
Adaptability, flexibility and ability to deal with ambiguity and change
Excellent attention to detail and good analytical skills
Physical Requirements
Work is performed in a general office environment
Ability to sit for up to 80% of time
Additional Requirements as per Contract/Client:
Ability to obtain and maintain Public Trust Security Clearance
United States Citizenship or Permanent Residency
Job Type: Full-time