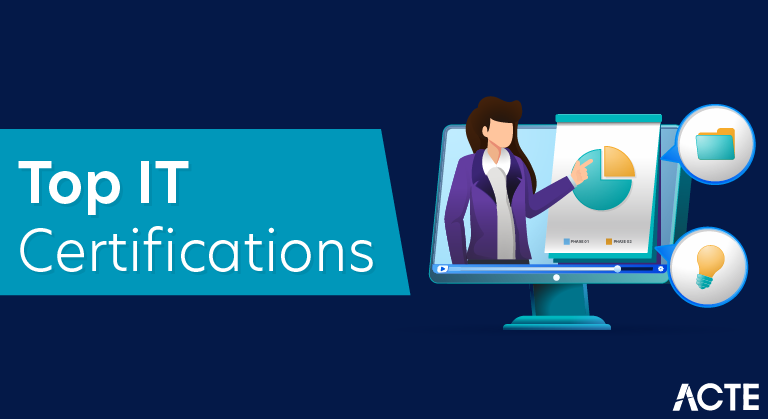 Top IT Certifications – Learning Guide
Last updated on 15th Jul 2020, Blog, General
In the rapidly shifting IT landscape, certifications are the most reliable tool employers have to validate your skills in the latest computer systems and IT job roles. These ten certifications will have the greatest impact on your salary in 2020 and beyond.
Technical training leader, Global Knowledge, and respected industry publication turned online community, Windows IT Pro, recently published their 2020 IT Skills & Salary Report — featuring a comprehensive salary survey of more than 16,300 IT professionals — giving us valuable insight as to just how much the leading IT certifications can increase your earnings.
Most remarkable this year is the dominance of information security credentials, sweeping the top three spots and representing half of 2020's top 10 highest paying certifications. Certificates in network design and administration, as well as those that demonstrate knowledge on the business side of IT, in areas like project and service management, are also hot right now.
To reduce statistical anomalies, this list only includes certifications with at least 100 salary survey responses.

Here are this year's highest paying technical certifications:
CRISC: Certified in Risk and Information Systems Control | $119,227
When it comes to IT risk management, i.e., managing the organizational risk that comes from implementing, operating and adopting new technologies, ISACA's CRISC certification reigns supreme. Requiring at least 3 years of experience in the field, this credential validates the holder's skills in 4 key domains of technology risk management: IT Risk Identification, IT Risk Assessment, Risk Response and Mitigation, and Risk & Control Monitoring and Reporting. Rising demand for risk managers in the enterprise (especially at financial companies) and the limited supply of qualified professionals have skyrocketed both demand and wages for CRISC certification since its launch in 2010.
CISM: Certified Information Security Manager | $118,348
Another well-designed security offering from ISACA, CISM certification demonstrates your skills and knowledge in 4 vital domains of IT security management: Security Governance, Information Risk Management and Compliance, InfoSec Program Development and Management, and Incident Response. Certified Information Security Managers are required to have at least five years of cyber security experience, with 3 or more of these years in a management position. CISM testing occurs just three times per year, so plan your training schedule accordingly.
CISSP: Certified Information Systems Security Professional | $110,603
Compared to the above credentials, (ISC)2's CISSP certification covers a broad range of security topics (8 in total) including Network Security, Risk Management, Security Engineering, Identity/Access Management, Security Assessment, Asset Security, Security Operations, and Software Development Security. While it does include key knowledge areas for security managers and execs, the CISSP also delves deep into hands-on security skills wielded by InfoSec analysts and engineers in the trenches, adding up to an incredibly well-rounded certification. CISSP candidates are required to have 5+ years of work experience in two or more of the 8 aforementioned domains.
PMP: Project Management Professional | $109,405
This year's highest paying non-security credential has been a fixture on Global Knowledge's top paying certs list since its inaugural publication in 2008. Project Management Institute's flagship certification demonstrates your skills in five essential PM domains: initiation, planning, execution, monitoring/controlling, and closing the project. With steadily climbing wages since it arrived on the scene and universal demand across just about every IT and non-IT industry, the job outlook for PMP certification holders promises to remain bright for years to come.
CISA: Certified Information Systems Auditor | $106,181
ISACA's third credential in the top five, and their oldest offering (launched in 1978), CISA is the preeminent certification for IT and business system auditors. The CISA certification exam validates your skills in 5 domains (or as ISACA dubs them "job practice areas") including The Process of Auditing Information Systems, Governance and Management of IT, Information Systems Acquisition, Development and Implementation, IS Operations, Maintenance and Support, and the Protection of Information Assets. Prospective CISAs need 5+ years of professional IS auditing, control or security work experience, however up to 3 of these years can be waived with the proper educational background.
CCDA: Cisco Certified Design Associate | $99,701
The level progression of the Cisco Career Certification program is Entry > Associate > Professional > Expert > Architect. Cisco's associate-level network design credential has quietly become one of the most desired and well-paid intermediate certifications in the computer networking arena. Cisco Certified Design Associates have the skills to design and secure basic campus, wireless, data center and voice networks, qualifying them for job roles like network design engineer, network technician and IT support specialist. CCDA candidates must first pass Cisco's CCENT, CCNA Routing & Switching, or any CCIE exam (CCENT being the path of least resistance for beginners).
CCNP Routing and Switching | $97,038
Cisco Systems' network equipment is the most widely used in SMBs and enterprises worldwide, driving significant demand and top-tier salaries for those who can design (see CCDA above) and/or manage networks on the technology juggernaut's platforms. CCNP Routing & Switching is Cisco's most popular and sought-after professional-level certification, validating certificate holders' skills in the planning, implementation, management and support of local (LAN) and wide area networks (WAN) at the enterprise level. Trending job roles for CCNP R&S certification holders include network engineer, network administrator, SysAdmin and senior support technician.
MCSE: Microsoft Certified Systems Engineer | $96,471
Despite its retirement in 2013, Microsoft's long-lived MCSE — which validated a range of administration skills on Windows Server 2000/2003 — remains one today's most widely-held tech certifications. In 2012, the MCSE was replaced with the Microsoft Certified IT Professional (MCITP) — focusing on similar skills for Windows 7/Server 2008 — which itself has since been retired in favor of the Microsoft Certified Solutions Expert (yes, also an MCSE, thanks Microsoft for your unrelenting clarity) which covers Windows 8/Server 2012 and brings us to date. Complicated as it may seem, Microsoft systems will continue to be a business fixture, and the tech-giant's new job-role-specialized MCSE certs are a solid bet for career-minded IT pros.
ITIL Foundation | $95,434
ITIL's Foundation certification demonstrates a fundamental knowledge of the Information Technology Infrastructure Library – the world's leading framework of concepts and best practices for delivering premium quality IT services that advance the goals of the business. While ITIL Foundation is technically entry-level (their certificates span 5 levels: Foundation, Practitioner, Intermediate, Expert and Master) the demand for certified professionals is so high and the knowledge they signify deemed so valuable that ITIL Foundation certification holders find themselves at the top of the pay scale. ITIL's more advanced certifications didn't garner enough survey responses to make this ranking, but rest assured the wages only increased from here.
CEH: Certified Ethical Hacker | $95,155
Rounding out this year's top paying IT certificates is another valuable information security offering, EC-Council's CEH. As the title suggests, Certified Ethical Hackers possess the skills of illicit hackers, but rather than using them to exploit technical weaknesses for their own purpose, they use this knowledge to identify potential security threats in order to better protect their employers' computer systems. The CEH tagline says it all: "To beat a hacker, you need to think like one." The frequency, scope and sophistication of cyber attacks will only continue to rise, as will the job prospects and earning potential of Certified Ethical Hackers
AWS Certified Solutions Architect – Associate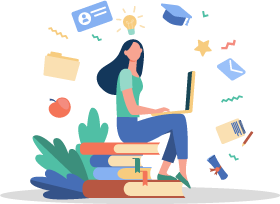 Get On-Demand Business Analyst Training & Become An Expert Selenium Tester
Instructor-led Sessions
Real-life Case Studies
Assignments
Explore Curriculum
Average salary: $149,446
Three out of every four cloud architects have earned one of the top two certifications on this list—and 28% have both! AWS Solutions Architect jumps up two spots from 2019 and proves once again that it's one of the most popular and lucrative cloud certifications in IT.
AWS Solutions Architect – Associate validates an individual's expertise in designing and deploying scalable systems on AWS. It is ideal for those who design cloud infrastructures, reference architectures, or deploy systems and applications.
To achieve this certification, you must pass the AWS Certified Solutions Architect – Associate (SAA-C01) exam. The AWS Certified Cloud Practitioner certification is a prerequisite. AWS also recommends a year of hands-on experience designing systems on AWS before taking this exam.
AWS Solutions Architect – Associate is a prerequisite for AWS Solutions Architect – Professional, which is projected to be the most pursued cloud certification this year by our survey respondents.
IT Security Sample Resumes! Download & Edit, Get Noticed by Top Employers!
Download