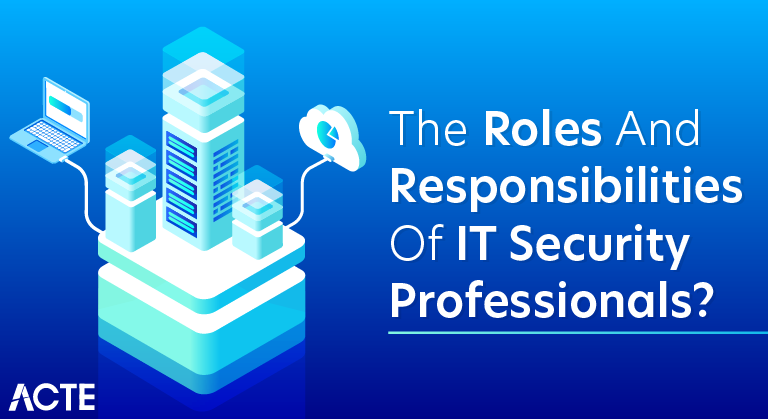 Roles & Responsibilities of IT Security Professionals | A step by step Guide
Last updated on 15th Jul 2020, Blog, General
An IT Security Professional is someone responsible for protecting the networks, infrastructure and systems for a business or organisation.
What is IT Security?
IT Security is the information security which is applied to technology and computer systems. It focuses on protecting computers, networks, programs and data from unauthorised access or damage. IT Security can also be referred to as Cyber Security.
IT Security plays a vital role within the government, military, finance companies, hospitals and many private businesses as they store a large amount of data and information on their computer systems that need to be kept secure.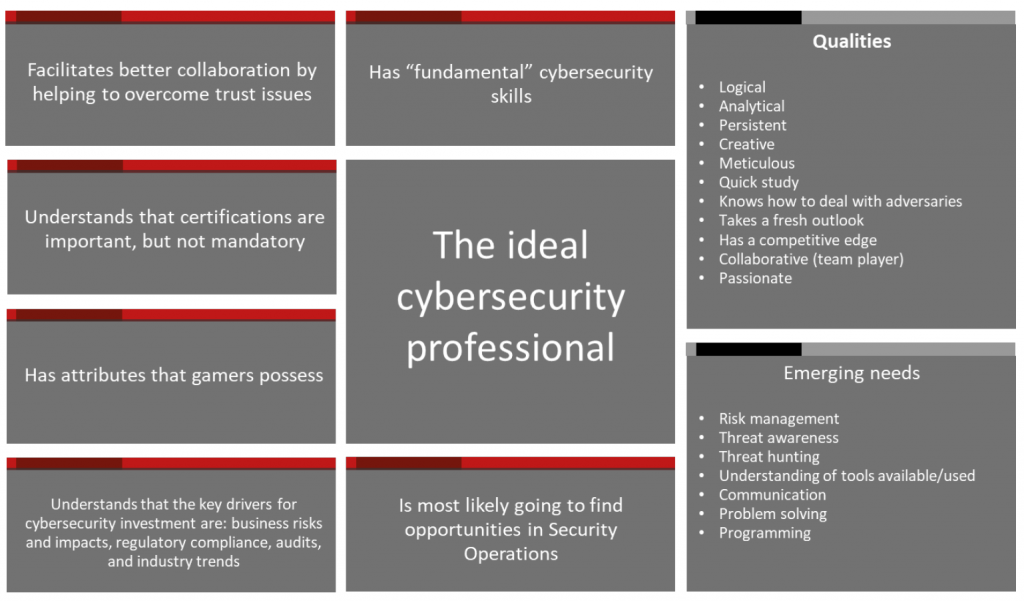 What does it entail?
The main use for IT Security and the main role for an IT Security specialist is to:
Protect computer systems by creating barriers deterring external access to them
Recognise problems within systems by identifying uncharacteristic activity
Assess current situations with the network security and carry out audits
Implement improvements where needed and keep the users informed by completing performance reports on a regular basis to communicate the status of the system security.
The general working hours of an IT Security specialist will be the normal 37 or 40 hours a week. However, you will likely have the responsibility of being on call 24/7 in case of any security breaches. You will need to be aware of this.
Areas in IT security
There are many different areas within IT Security itself. You can specialise in one of these areas or a number of these areas if you wish. They include:
Network Troubleshooting
System Administration
Firewall Administration
Information Security Policies
Penetration testing
Ethical Hacking
Security Analyst
The salary can vary depending on the area of IT Security, the qualification level and the location of your work. The salary can vary from £25,000 to £85,000. To give you a more specific idea of salary ranges, an IT Security Officer can earn around £34,000, an IT Security Engineer can earn around £58,000 and the Head of IT Security can earn around £85,000 or higher in certain sectors and large businesses. Ethical hacking is also a growth sector and specialised consultants in this area can earn high incomes.
Required skills
If you are looking to work in the IT Security sector it would be beneficial for you to have the following skillset:
Analytical
Logical
Ability to prioritise workload
Aware of developments in Cyber Security
Understanding of Database, Networking and Systems
Understanding of applicable UK law and regulations in relation to IT Security
Experience with Antivirus software and web proxy management
An IT Security / Computer Science related degree or certification
A strong background in IT
IT Security Qualifications
Having a lot of experience within the IT Security field is really important, however there are many qualifications and certifications that can be seen as vital in this field due to how fast the industry is growing. Below are just a small selection of IT Security qualifications and certifications you can obtain:
SANS Institute- GIAC (Global Information Assurance Certification)
CISA
CISSP
BSI Group- ISO 27001 Registered Auditor, ISEB Practitioner in IRM, ISEB Risk Management Principles
EC Council- Certified Ethical Hacker
EC Council- EC- Council Certified Security Specialist
IT Security Sample Resumes! Download & Edit, Get Noticed by Top Employers!
Download
Many professionals will have a strong background in IT before specialising in IT Security. This could include IT Support, Software Development, Systems Administration, Testing etc.