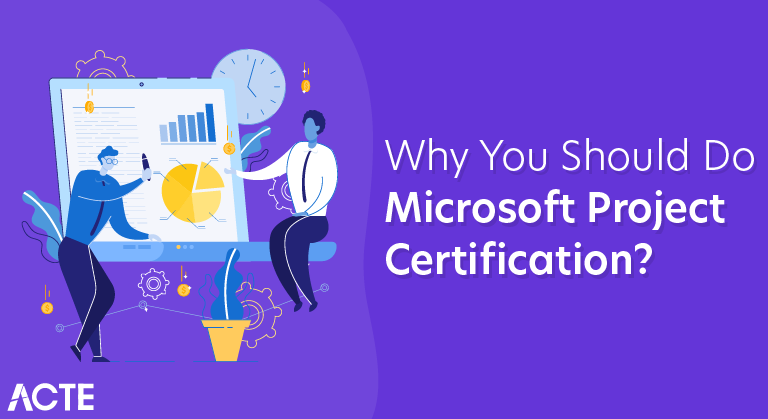 Why You Should Do Microsoft Project Certification? – Learning Guide
Last updated on 13th Jul 2020, Blog, General
MS Project 2013 is the most preferred Project Management tool that enables project managers to handle multiple, complex projects having multiple tasks in a hierarchy-based multilevel WBS (work breakdown structure). Knowledge Hut's course on MS Project 2013 will teach you how to use this tool to develop a plan, baseline, and forecast using reporting tools. You can elaborate on those forecasts during the execution phase and manage changes efficiently. You can also track and control project commitments, communicate and report the status of resource and deliverables, and ensure timely completion.
Note: You are requested to carry a laptop for this training.
What you will learn:
Learn how to use MS Project 2013 to create project goals and schedules
Efficiently work with estimates, tasks and resources
Set up deadlines, dependencies, constraints, and task completion calendars
Analyse project progress using comparisons to a baseline and create custom formats using Microsoft Project Views
Track and share project status reports
Efficiently analyse project cost, time and resources
Manage multiple projects simultaneously from inception to completion
The project schedule is often one of the most visible elements of project management in an organization. Learn Project Management with Microsoft Project methods to help ensure that schedules provide valuable information, early warning of potential problems and analysis capability throughout the project life cycle.Upon successful completion of this course, students will be able to:
Understand the process of project scheduling and basic project management terminology.
Identify the critical components of the project scope documentation that drive the structure of your project schedule.
Use a Work Breakdown Structure to represent all deliverables for the project.
Extract key milestones and project constraints and incorporate them into the project schedule.
Define and sequence tasks to build dynamic schedule models.
Identify the activities that are most likely to cause a project to be late through Critical Path Methodology analysis.
Plan and manage resources.
Utilize the preferred approach to applying status and changes to a project and understand how to analyze resulting impacts to determine schedule health.
Create "what-if" scenarios to compare various possible approaches to schedule issues, including fast-tracking and crashing.
Work with master projects for multiple project analysis.
Create project reports and understand the audience for each.
Define custom global objects – tables, filters, and views – to support analysis and reporting.
Requirements
Experience in effectively modeling, scheduling, resourcing, communicating, collaborating on, and delivering projects using Project Pro for Office 365, SharePoint, and SharePoint Online.
Basic knowledge of Microsoft® Project application
Experience of working in any Project for a year that has followed a Project Management Framework.
MICROSOFT CERTIFICATION TRAINING AND PROJECT MANAGEMENT:
Microsoft certification training is well recognized and valued across the world. The training makes candidates competent enough to work on various applications and platforms introduced by Microsoft. It ensures your growth in any job profile you select for yourselves in the IT field.
There is Microsoft certification training for project management too. During the training you get precise knowledge about the feature and operation of Microsoft project. Having excellent command on the Microsoft Project helps you to get desired job and cope with the latest competitive environment easily.
Nowadays, Advanced Excel training is popular among project management aspirants as it strengthen the fundamental and helps to hold perfect grip on graphic tools, calculators, formulas, charts and mono programming language. Knowing these things add on skills and also ensures the productivity and efficiency of a project manager.
What is this course about?
The course provides advanced knowledge and skills on using Microsoft Project. It covers techniques for fine tuning your schedules for time, cost and resources. You will learn how to customize Project for your environment using templates, configuring your own objects and spreading knowledge across your organization. We will discuss earned value techniques to measure your project performance.In this course, project managers learn how to leverage Microsoft Project Professional or Standard in standalone mode to effectively collaborate and manage multiple projects and optimize resource assignments on multiple and complex projects. Project managers gain the skills to create cross-project links, develop shared resources, track and report status across multiple projects.
Who will benefit from this course?
This course is useful for project managers, delivery managers and senior managers who need to manage multiple and complex projects using the best practice guidelines on Microsoft Project. This course is good for organizations that use the standalone version of Microsoft Project.
What background do I need?
Experience with Microsoft Project Professional at the level of Microsoft Project Fundamentals is assumed. You should know how to create different tasks, enter durations and dependencies, baseline your project, track and report progress on a single project.You should also be comfortable with project management concepts, understand project dependencies and resource management in shared environment.
How is this course different than Microsoft Project Fundamentals?
Microsoft Project Fundamentals course provides a fundamental understanding of Microsoft Project Professional or Standard to plan and manage a single project.Advanced Microsoft Project is for those who would like to use it to manage multiple or complex projects. This course will teach how to use advanced features for resource workload resolution, schedule compression and earned value management. The fundamentals course covers the basic knowledge required for using Microsoft Project in a single project environment. However, this course is geared toward project managers who need to manage multiple projects and need to share resources with other project managers.
How much of this course is hands-on?
Approximately 50 percent of course time is spent in hands-on exercises. Lab exercise covers real time scenarios on the course topics. Case study and project files will be provided where applicable to solve the exercises.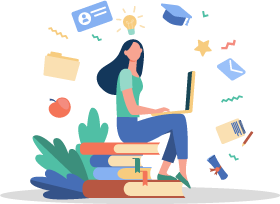 Get Microsoft Project Training from Industry Experts Trainers
Instructor-led Sessions
Real-life Case Studies
Assignments
Explore Curriculum
Overview of MS Project
Microsoft Project helps project managers to add project tasks as inputs (referred to as WBS or work breakdown structure) that are in turn allocated to workers (also called resources) along with the related cost information. MS Project helps in the creation of reports for communicating the progress and status of any project. Candidates aspiring for PMP Certification courses usually add MS Project to their curriculum after taking a look at the versions in circulation; especially those in use at the companies they wish to target in future.
The MS Project versions doing the rounds in 2016 are:
| | |
| --- | --- |
| Project Standard 2016 | Allows single users to create reports for measuring project progress. It communicates all project details with stakeholders and team members. |
| Project Professional 2016 | Along with all features of Project Standard 2016, this version delivers collaboration capabilities for timely completion of projects. It includes the features of SharePoint or Office 365 to allow its users to work from anywhere. |
| Project Pro for Office 365 | Allows for subscription via Office 365 and provides the latest version of MS Project Professional. It can be updated automatically and allows users to work from any computer, courtesy its feature to stream Project on Demand on the desktop client. |
| Project Lite | It is useful for projects managed with Project Server or Project Online. Project Lite helps team members add issues / risks, access timesheets, collaborate from anywhere, manage tasks, etc. |
| Project Online | Offers flexible online solutions for everyday work and project portfolio management (PPM). It is delivered via Office 365 and facilitates project startups, prioritization of project portfolio investments, and delivery of intended business value. Users may use this version on the move, and from any device. |
| Project Server 2016: | It is an on-premises solution that enables portfolio management (PPM) users complete their daily tasks effectively and in time. It helps project participants, team members, and strategy makers to initiate their activities, prioritize their project portfolio investments and gain business from anywhere. This MS Project version needs SharePoint 2016 for rendering its functions. |
Way Forward
As you say "yes" to any 'MS Project and Project Management Professional (PMP) certification' program, rest assured that the MS Project syllabus will give you access to the knowledge and tools required for performing as a seasoned project manager – that too in the MNC of your choice!
Go for it.
Enterprise Project Management Solution
Microsoft offers a complete Enterprise Project Management (EPM) solution that consists of more than just your standard Microsoft Project desktop client. This solution consists of these three components:
PMP Sample Resumes! Download & Edit, Get Noticed by Top Employers!
Download
Microsoft Project is a desktop client that enables scheduling, cost, and resource management for individual projects. There are two versions, Standard and Professional; there is some additional functionality in the Professional version (especially in 2010), the most significant being that the Standard version will not work with Project Server.
Microsoft Project Server allows the aggregation of different project plans, along with collaboration, offered through Microsoft SharePoint technologies. Where 2003 and 2007 could use either Windows SharePoint Services or the more full-featured Microsoft SharePoint Server, 2010 requires the Microsoft SharePoint Server 2010, Enterprise Edition platform, along with all of its rich reporting, collaboration, and search functionality.
Project Portfolio Server provides the ability to capture, define, and select new projects by analyzing them based on the organization's strategic objectives, resource capacity, and financial constraints. With 2010, Portfolio Server is no longer separate but rather is completely integrated into Microsoft Project Server as a single product.
Microsoft's EPM solution has matured remarkably over the past three releases, from a loose confederation of products in 2003, through a rebuild of the products in 2007, into the robust and sleek 2010 solution that completely integrated the Project Server and Project Portfolio products into a single product that competes well against almost any other EPM solution.