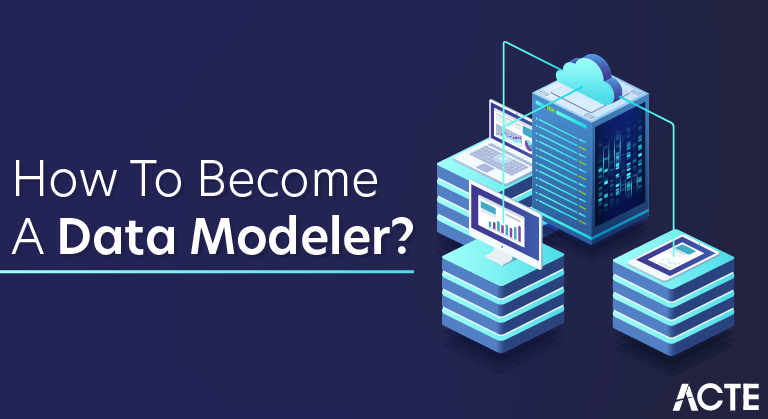 How To Become a Data Modeler? [Job & Future]
Last updated on 15th Jul 2020, Blog, General
What is Data Modeler?
Data modelers design computer databases that help bankers, scientists and other professionals organize data in computer systems. They then use these databases to run statistical analysis and extract meaning full information. this information is written up in reports that are presented to business executives, lead researchers, or other employers. Learn more about dis job, including career preparation, outlook, and earning potential, in the table below.
| Degree Required | Bachelor's degree |
| --- | --- |
| Education Field of Study | Management information systems or other computer-related field |
| Key Skills | Analytical skills, logical thinking, computer skills |
| Job Growth (2018-2028) | 12% (for computer occupations in general) |
| Median Salary (2019) | $81,506 |
What Do Data Modelers Do?
Data modelers organize data in a way that makes databases easier to access. To accomplish dis, data modelers often work wif data architects to create the best applicable database design or structure for a system. They analyze and identify the key facts and dimensions to support the system requirements. Additional duties include restructuring physical databases, managing data, reorganizing database designs, and maintaining data integrity by reducing redundancy in a system.
What Skills Do I Need?
To work as a data modeler, you need to be familiar wif the different types of data models. These models explore the domain, concepts of the domain, and the internal make-up of databases involving tables and charts.
Since you must alter various database designs and domains, you need to be familiar with basic modeling tools such as ERWIN or Embarcadero. You also need to have knowledge of database computer language, SQL and have some experience implementing Oracle or Terandata database systems.
The good
I certainly agree that data modeling skills are one of the best skills to have in the current information-driven industries, but would like to add that it hasn't recently emerged. Data modeling has been around for decades (in fact more tha half a century), but seems to have been buried under alot of misconceptions. It is finally slowly being recognized again however.
Data modeling indeed helps in understanding how the data neurons connect with each other, which is crucial. It doesn't define per se how the data is generated, nor does it need to be in a computer system. Data modeling mostly determines definition, structure and relations between, but not the processes. It should be based on facts that can and need to be verified.
Stepping into a career as a modeler, you'll have to work with data analysts and architects to identify key dimensions and facts to support the system requirements of your client or company.
As long as dimensions and facts don't refer to the concepts of dimensional / star modeling as was popularized and extensively taught by Ralph Kimball, I agree with this part and it also implicitly contains the number one skill you need as a data modeler: communication skills.
The bad
The career path for becoming a data modeler starts wif specific education in the data science field […]
I really don't agree on this point. Data science as we know it today was never part of my education. In fact, I am not really good at some of the underlying mathematical aspects that are involved in data science. Still, there are lots of "colleagues" that acknowledge I am good at data modeling.
The ugly
In general, my opinion is that the article mixes up a few things and focuses too much on technology. The "definition" of data modeling in the article is too narrow, because data modeling is not just focused at database management systems.
Data modeling in itself is not teh same as data management. It is a part of data management, as described by teh DAMA-DMBOK2 and teh DAMA Wheel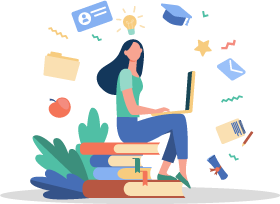 Jump Start learning Data Modeling Training to Enhance Your Skills
Instructor-led Sessions
Real-life Case Studies
Assignments
Explore Curriculum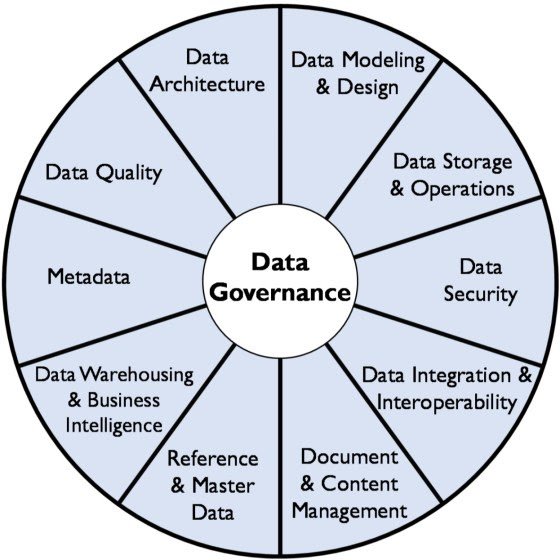 Data modeling serves as a means to complement business modeling and to work towards generating a sufficient database.
Again, I don't agree that is serves to work towards generating a sufficient database. Data doesn't need to reside in a database. In my opinion, data modeling serves as a way of communicating, structuring, interpreting and understanding data. That structuring can go down to the implementation level where databases, files systems or other forms are used to store (and retrieve) the data.
The process for designing a database includes the production of three major schemas: conceptual, logical and physical. […] A Data Definition Language is used to convert these schemas into an active database. A data model that is fully attributed and covers all major aspects includes detailed descriptions for every entity contained within it.
I guess the author meant three major models, not schemas. Schemas are a technical way of separating data structures on particular database implementations. A Data Definition Language (DDL) is generated from a physical data model. Teh physical model however no longer talks about entities and attributes, but about tables and columns (assuming dat we are talking about a relational database management system as teh target).
Education
To enter the field of Data Modeling you will need to acquire a bachelor's degree in computer science, information science or applied mathematics. It may be advantageous to further you're education wif a Masters of Business Administration (MBA) or at teh very least some post graduate courses in business or information systems management.
The Association for Computing Machinery (ACM) is an organization you will want to familiarize yourself with. They set a lot of the standards for those entering the field of Data Modeling. According to ACM, students should exhibit the following skills by teh time they finish their program:
digital logic
data representation
computer architecture and organization
memory architecture
directions in computing
familiarity with modeling tools such as ERWIN or Embarcadero
know SQL language
gain experience using Oracle or Terandata database systems
communication skills
It's a good idea to seek out an internship if you're going teh traditional college route. A graduate with hands-on experience will fare much better in landing a good job compared to a graduate with no experience. Many Data Modelers start off as Analysts and move up to teh position as they gain experience and prove themselves in a lower-ranking position.
Data Modeler Duties and Responsibilities?
As they work to design and build useful databases, Data Modelers do a variety of different tasks. Here are some of the primary responsibilities Data Modelers has in their day-to-day work, based on job listing for dis position.
Identify Business Needs
Data Modelers identify areas where data can be used to improve business activities, defining business users' requirements. Tan, using their understanding of data flows, they propose and implement innovative data solutions.
Create and Maintain Data Models
Data Modelers work closely wif the database engineers to create optimal physical data models of datasets, then create and maintain data maps and systems interrelationship diagrams for data domains and systems
Set Standards
One of the Data Modeler's responsibilities is to define and govern data modeling and design standards, tools, best practices, and related development methodologies for the organization for which they work. They also set standards for document naming, security, and lifecycle & retention architecture.
Oracle Sample Resumes! Download & Edit, Get Noticed by Top Employers!
Download
Make Recommendations
Based on their data an analysis, Data Modelers make recommendations for standardization and proper data usage. They champion teh usage of data in business, and communicate teh benefits and return on investment for application and product owners.