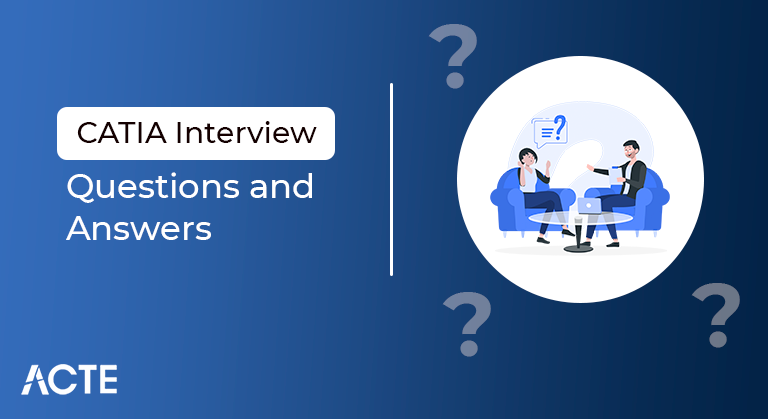 30+ Best CATIA Interview Questions and Answers
Last updated on 10th Nov 2021, Blog, Interview Questions
If you're looking for CATIA Interview Questions for Experienced or Freshers, you are in the right place. There are a lot of opportunities from many reputed companies in the world. According to research, CATIA has a market share of about 7.00%. So, You still have the opportunity to move ahead in your career in CATIA Engineering. ACTE offers Advanced CATIA Interview Questions that help you in cracking your interview & acquiring a dream career as CATIA Engineer.
1. What do you mean by CATIA and the scope of the application?
Ans:
CATIA is abbreviated for Computer Aided Three-Dimensional Interactive Application, which supports different phases of item development from conceptualization, engineering, manufacturing, and designing. It gives a vast exhibit of utilization for mold and dies, along with common tooling. CATIA empowers the designing of circulated, electrical, and electronic systems from generation to manufacturing. It is most appropriate for Mechanical Engineering candidates, as it empowers them to make 3D sections from 3D sketches alongside offering answers for shape design, style, surface workspace, and envision shapes.
2. Differentiate between Split and trim?
Ans:
Following are the differences between Split and Trim:
Split-: Split can be utilized with lines, curves, or surfaces to cut with a plane or surface. It's additionally accessible in the Part Design workbench to cut a solid.
Trim-: Trim can be utilized with lines, bends, or surfaces to cut and join the rest of the sections. Trim can also be utilized inside a sketch.
3. What do you mean by NURBS?
Ans:
NURBS (non-uniform rational B-splines. are mathematical portrayals of 2-or 3-dimensional objects, which can be standard shapes, (for example, a cone. or freestyle shapes, (like cars). NURBS are utilized as a part of PC graphics and the CAD/CAM industry and have come to be viewed as a standard method to make and represent to complex articles.
4. What is Sketcher Workbench?
Ans:
The sketch is a 2D profile that is utilized to make 3D models. To start making 3D models one normally begin with a 2D sketch. Sketches are made in the Sketcher Workbench utilizing wireframe components (i.e., lines, curves, circles, and so forth). The Sketcher Workbench is utilized to make 2D geometries planned for use in the Part Design Workbench and different workbenches. Generally a 2D geometry is viewed as the beginning stage for most CAD models – a basic 2D sketch can be 'expelled' into a 3D shape, promote 2D sketches can be utilized to make pockets in the surface of this shape and draws can be utilized to characterize 'cushions' (expulsions. on the surface of 3D objects.
5. What is the importance of sketch tools?
Ans:
As an apparatus or ability, sketching has its part in the design procedure. That part will fluctuate contingent upon the final result being made, the size and scope of the project, the individual originator's style, experience, and work process, and the customer's desires. The main purpose of sketching in advanced arts varies if you're making Websites, characters, representations, product concepts, or different plans.
6. What is SKETCH TOOLS in sketcher workbench and describe their significance?
SKETCH TOOLS in sketcher workbench are the commands which locate their use in creating sketches. SKETCH TOOLS are namely Geometric & Dimensional Constraints, Construction elements/standard elements, and Grid alternatives.
7. Where do we utilize axis? State the difference between axis and construction components?
Ans:
Axis is utilized as a part of making Shaft which is the rotating feature. Axis is noticeable to some extent-designing mode and can be chosen. However, construction elements are not visible to some parts in designing mode and can't be chosen. A construction component is a 2D geometric component that isn't utilized for making geometry, yet is utilized for positioning other 2D geometric components. Dashed lines in a sketch show a development element. An axis is a line that is characterized as an axis of revolution for a rotating surface.
8. What is the utilization of Cut Part by Sketch Plane?
Ans:
This alternative represents to make edges noticeable. It is utilized to hide the strong bit, which appears in front of sketch and incapacitates us to work easily.
9. What is the function of mirror command in the sketch and what should what should we do to remove the relation between original and mirrored elements?
Ans:
This is an extraordinary tool when you are working on an asymmetrical sketch. The mirror highlight can be utilized inside sketches, parts (adding sheet metal, elements, and surface bodies), and assemblies. Mirror command in design makes a copy of the sketch about a reference plane. If we need to evacuate the connection amongst unique and mirror elements, we have to detonate, and the connection between the original and mirror components will be evacuated.
10. Explain the Cast Iron in CATIA?
Ans: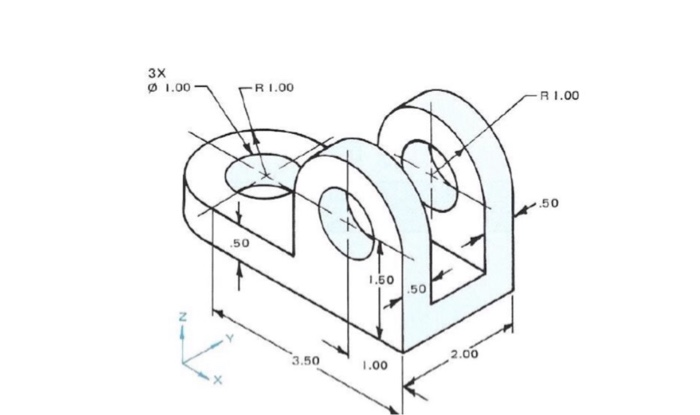 11. What is the difference between geometric and dimensional constraints?
Ans:
Geometric constraint is a connection that forces a limitation between one or more geometric elements. Dimensional constraint is a constraint, which determines the geometric measurement of the object.
12. What is the use of Cut Part By Sketch Plane?
Ans:
This option shows how to make edges visible. In other words, It is used to hide the solid portion which comes in front of a sketch and disables us to work smoothly.
13. How is arc length measured CATIA?
Ans:
We can measure an arc length with the help of the MEASURE ITEM command. Sometimes we need to modify the option for arc length if the option is not enabled prior to the modification in the MEASURE ITEM command.
14. What do you mean by true dimension and ISO-Constraints?
Ans:
True dimension is the desired measurement after the machining. In other words, this is the value that should be achieved after the machining. If all the degrees of freedom of geometry have been taken up by a reliable combination of dimensions and fixed geometry, that geometry is said to be ISO-CONSTRAINED. A geometry that has some degrees of freedom is said to be UNDER CONSTRAINED.
15. What is the difference between a stacked dimension and chained dimension mode while using the auto constraint option?
Ans:
In stacked dimension, all the proportions will be measured w.r.t the reference, whereas in chains dimension the proportions will be measured one w.r.t other.
16. What are the different conic sections? How many dimensions are required to constrain the ellipse and what is the rho value for ellipse, parabola, and hyperbola?
Ans:
The three different conic sections are Ellipse, Hyperbola, and Parabola. Generally, we need three dimensions, namely the major axis, minor axis, and the distance from the origin. Each of the dimensions of Parabola has an RHO value of 0.5, Ellipse has an RHO value b/w 0 & 0.5 and Hyperbola has an RHO value b/w 0.5 & 1.
17. What is the difference between symmetry command and mirror command in CATIA?
Ans:
| Symmetry command | Mirror command |
| --- | --- |
| In the symmetry command, the original sketch is removed and the new one is created about the reference plane | With the help of the mirror command we can retain both the new one and the original sketch about the reference plane. |
18. Differentiate between the trim and the quick trim?
Ans:
In the trim option, we can extend a line along with the trimming of other unnecessary elements. In quick trim, we can only trim a line or curve and can't expand or minimize it.
19. What is project 3D silhouette edges in CATIA? How it is used?
Ans:
Project 3D silhouette edges in sketcher will shows how to create silhouette edges to be used as geometry or reference elements. We need to open a representation containing a layout with a front view and select Start – Mechanical Design – 2D Layout for 3D Design to open the layout in the 2D window, alongside the 3D window. In the Visualization toolbar, we need to activate the Cutting Plane and the Display Backgrounds as specified for each view icon. We should now click on the Project 3D Silhouette Edges icon in the 3D Geometry toolbar. After that, we need to select a feature in the specification tree, whose silhouette edges you want to project. The silhouette edge is projected onto the front view plane. The Mark.1 and Mark.2 nodes are added in the specification tree for the pad and the hole respectively. Optionally, deactivate Display Backgrounds as Specified for Each View to view the projected silhouette edge without the 3D background.
20.What is sketch analysis in CATIA? Can we delete useless elements from the sketch, in the sketch analysis command? If yes, please describe it.
Ans:
Sketch Analysis is a very useful tool to check the sketched profile that we draw. If there is an error occurred when you convert it in the solid we can use this tool to see the total no. of open and closed geometry in a sketch and can either delete it or make it a closed profile or we can make it isolate.
21. What is Part Modelling Design?
Ans: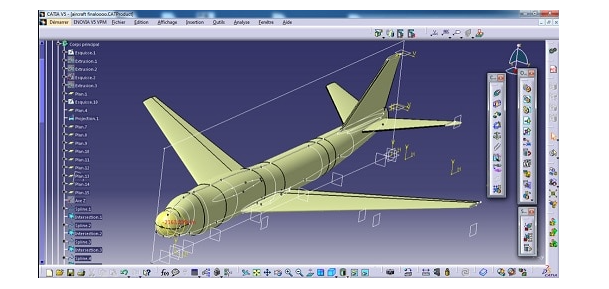 22. Explain the different options in the quick trim command?
Ans:
Various options available in the quick trim command are as follows:-
Break and rubber in remove part of the element, which is clicked.
Break and rubber out, remove part of the element, which is not clicked.
Break and keep keeps both parts of an element after breaking.
23. How do you separate parts from assembly in Catia?
Ans:
In this case, you just need to select the existing assembly split, click the Assembly Split icon and then select a face. Only the Assembly Features Definition dialog box appears to let you determine the parts of interest.
24. What do you understand by mean dimension? How many degrees of freedom are there for points, lines, circles, and ellipse in two dimensions?
Ans:
Mean dimension is the average measurement that should be the mean of all the dimensions, which are tolerated. The degrees of freedom for points & lines are 2, for circles, it is 3 and for ellipses, it is 5 in two dimensions.
25. What is the difference between the spine and spline in CATIA?
Ans:
The spine creates a curve passing through a point on a plane & normal to one or more another plane, whereas a Spline creates a curve passing through' quite a number of points having tangential Curvature continuity. These words are derived from Spain in the human body which carries electrical impulses to the entire body through the entire spinal cord and the spline is generally meant as a long thin piece of metal or wood used as support structures.
26. What is the difference between ISOLATE & SEPARATE in CATIA?
Ans:
ISOLATE deletes logical link between the elements, whereas SEPARATE differentiates lines, curves & faces from their links with other elements. For e.g., a curve is regarded as separate when it is connected to only one surface.
27. What is the difference b/w PARAMETRIC SOLID & NON-PARAMETRIC SOLID?
Ans:
PARAMETRIC SOLID is a Relational model, i.e., one-to-one relation. If there is any change in a dimension that may reflect on other dimensions, whereas NONPARAMETRIC SOLID is developing a solid by using surface, face, solid primitives, etc. there is no one-to-one relation.
28. Explain Master W/S and Detail W/S.
Ans:
Every single model can have one Master Workspace, in which the model is to be created and manipulated. A model can have zero or more workspaces known as detail workspaces. These are auxiliary workspaces that contain fundamentals that are replicated to several locations in the Master workspace. In addition, the detail workspace can be managed into separate library files using the LIBRARY FUNCTION. These can be shared with as many models as we can to allow organizational consistency.
29. Mention the color code for ISO constrained, under, and over-constrained elements.
Ans:
The color code for these elements in CTAI is Green, white, magenta respectively.
30. What are the different options in PASTE SPECIAL?
Ans:
There are three different alternatives is paste special:
As result: In this alternative, the copied feature will be having neither a link nor the design specification of the original one.
As result of the link: In this option, the copied feature will be having a link to the original one but not the design specification.
As specified in the part document: In this option, the copied feature will be having both the link and the design specification of the original one.
31. What is CATIA?
Ans:
CATIA is a multi-platform software suite for computer-aided design, computer-aided manufacturing, computer-aided engineering, PLM and 3D, develope.
32.Can you explain how CATIA software used in Mechanical engineering?
Ans:
CATIA enables the creation of 3D parts, from 2D sketches, sheetmetal, composites, molded, forged or tooling parts up to the definition of mechanical assemblies. The software provides advanced technologies for mechanical surfacing & BIW. It provides tools to complete product definition, including functional tolerances as well as kinematics definition.
33. How does CATIA help in tooling design?
Ans:
CATIA provides a wide range of applications for tooling design, for both generic tooling and mold & die. In the case of Aerospace engineering, an additional module named the aerospace sheetmetal design offers the user combine the capabilities of generative sheetmetal design and generative surface design.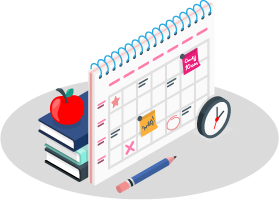 Learn Advanced CATIA Certification Training Course to Build Your Skills
Weekday / Weekend Batches
See Batch Details
34. What kind of design solutions does CATIA provides?
Ans:
CATIA offers a solution to shape design, styling, surfacing workflow and visualization to create, modify, and validate complex innovative shapes from industrial design to Class-A surfacing with the ICEM surfacing technologies. CATIA supports multiple stages of product design whether started from scratch or from 2D sketches(blueprints).
35. Explain about CATIA systems engineering solution?
Ans:
The CATIA Systems Engineering solution delivers a unique open and extensible systems engineering development platform that fully integrates the cross-discipline modeling, simulation, verification and business process support needed for developing complex 'cyber-physical' products. It enables organizations to evaluate requests for changes or develop new products or system variants utilizing a unified performance-based systems engineering approach.
36. What is Model-Based Systems Engineering (MBSE)?
Ans:
Model-Based Systems Engineering (MBSE. comprises the following elements: Requirements Engineering, Systems Architecture Modeling, Systems Behavior Modeling & Simulation, Configuration Management & Lifecycle Traceability, Automotive Embedded Systems Development (AUTOSAR Builder. and Industrial Automation Systems Development (ControlBuild).
37.What is open Modelica language?
Ans:
Modelica is an object-oriented, declarative, multi-domain modeling language for component-oriented modeling of complex systems, e.g., systems containing mechanical, electrical, electronic, hydraulic, thermal, control, electric power or process-oriented subcomponents. CATIA uses the open Modelica language in both CATIA Dynamic Behavior Modeling and Dymola, to quickly and easily model and simulate the behavior of complex systems that span multiple engineering discipline.
38.How does CATIA helps in building Electrical systems?
Ans:
CATIA v5 offers a solution to formulate the design and manufacturing of electrical systems spanning the complete process from conceptual design through to manufacturing. Capabilities include requirements capture, electrical schematic definition, interactive 3D routing of both wire harnesses and industrial cable solutions through to the production of detailed manufacturing documents including form boards.
39.How does CATIA help in building Fluid systems?
Ans:
CATIA v5 offers a solution to facilitate the design and manufacturing of routed systems including tubing, piping, Heating, Ventilating & Air Conditioning (HVAC). Capabilities include requirements capture, 2D diagrams for defining hydraulic, pneumatic and HVAC systems, as well as Piping and Instrumentation Diagram (P&ID). d by the French company Dassault Systèmes.
40.Explain CATIA Full Section?
Ans: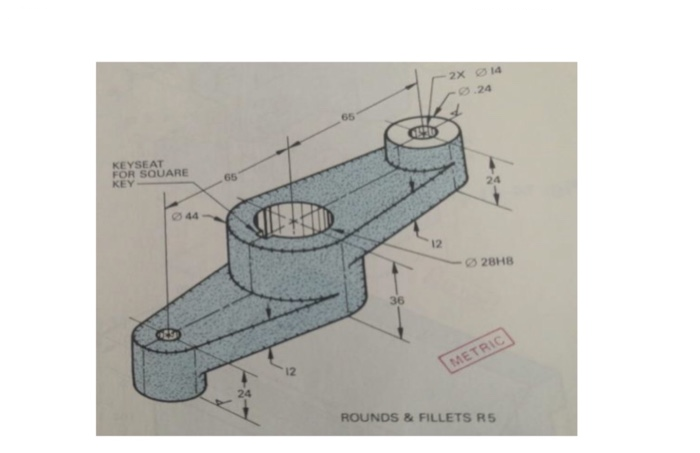 41. What is CATIA used for?
Ans:
Catia is CAD tool and can be used for different design stages. You can draw your concepts on it, modify them, simulate them, identify problems and finally detail them to go the production. Catia has different modules like Part design, Surface design, Assembly design, Composite Structure design, Sheet metal design etc.
42. What is Part Design Module?
Ans:
Part design environment is used to create 3D models from the basic 2D sketches created in sketcher environment.
43.What is Specification tree?
Ans:
The specification tree allows you to view all the operations applied to an object
The selection of the different stages of the construction of the object, can be carried out directly in the tree.
By selecting an element of this tree it is possible to assign zoom effects.
The function key F3 makes it possible to make disappear / to appear the tree of the screen.
44. How do your work with color management of objects?
Ans:
Color management is carried out in the property window select the object concerned in the specification tree open the property window ALT + enter or Edit / properties
45. What is AbsoluteAxis?
Ans:
In Sketcher workbench, the default horizontal and vertical axes passing from the origin (0,0), to infinity are referred to as AbsoluteAxis. The horizontal and vertical axis in the geometry area will be highlighted, when the AbsoluteAxis is selected from the Specification Tree.
46.What is Origin in Sketcher workbench?
Ans:
The Origin in Sketcher workbench is the point where the absolute horizontal axis intersects the absolute vertical axis. The coordinates for origin are (0,0). Origin is widely used while applying dimensional constraints to the sketches.
47. What is HDirection?
Ans:
The direction that is parallel to the horizontal axis is referred to as horizontal direction. The HDirection is mostly used to constrain a sketch. in Aerospace and Automotive industries.
48.What is VDirection?
Ans:
The direction that is parallel to the vertical axis is referred to as vertical direction. The VDirection is mostly used to constrain a sketch.
49.What is the need of surface modeling?
Ans:
The product and industrial designers these days are giving importance to product styling and providing a unique shape to components. Generally, this is done to make sure that the product looks attractive and presentable to the customer. The shape of products are managed using the surface modeling techniques. Surface models are three-dimensional models with no thickness and unlike solid models, they do not have mass properties.
50. How does CATIA V5 helps in surface modeling?
Ans:
CATIA V5 provides a number of surface modeling tools to create complex three-dimensional surface models. Various workbenches in CATIA V5 with surface creation tools are:

Wireframe and Surface Design.
Generative Shape Design.
FreeStyle.
51.What is ASSEMBLY MODELING?
Ans:
Assembly modeling is the process of creating designs that consist of two or more components assembled together at their respective work positions. The components are brought together and assembled in Assembly Design workbench by applying suitable parametric assembly constraints to them.
52. How many types of Assembly Design Approaches are there in CATIA?
Ans:
In CATIA you can create assembly models by adopting two types of approaches. The first design approach is the bottom-up approach, and the second one is the top-down approach.
53.Can you explain Bottom-up Assembly approach?
Ans:
The bottom-up assembly is the most preferred approach for creating assembly models. In this of approach, the components are created in the Part Design workbench as (.CATPart. file. Then the product (.CATProduct. file is started and all the previously created components are inserted and placed in it using the tools provided in the Assembly Design workbench. After inserting each component, constraints are applied to position them properly in the 3D space with respect to other components.
54.Can you explain about Top-down Assembly approach?
Ans:
In the top-down assembly design approach, components are created inside the Assembly Design workbench. Therefore, there is no need to create separate part files of the components. This design approach is completely different from the bottom-up design approach. Here you have to start the product file first and then, one by one, create all components. Note that even though the components are created inside the product file, they are saved as individual part files and can be opened separately later.
55.What are the option for CATIA?
Ans:
Checking this option: creates tablespaces (or uses existing tablespaces. creates data structures ( application tables, indexes and views. using the DDL files installed with the code; the role of these data structures is to manage data persistency and object mapping sets up privileges for accessing the data structures in all database domains, sets up (inserts. CDM STEP data required for domain management (mapping of domain objects. creates the dictionary owner and ENOVIA Administrator in the database.
57.What Are Startup Data?
Ans:
Once the data structures have been created, the installation inserts startup data into certain database application domains. Checking this option: sets up domain administration sets up a default people and organization (P&O. implementation comprising a root organization (ADMIN), a default role used for logging onto ENOVIAV5VPM (VPMADMIN), and an administrator creates default security management: privileges (functional access control), masks (data entity & attribute access control. and processes imports lifecycle graphs.
58. Can you tell me some basic commands in CATIA?
Ans:
When it is required to make a simple solid component, we usually go to Part Design workbench. Important commands in this workbench include PAD, POCKET, SHAFT, GROOVE, RIB and SLOT.
59. Explain the PAD command in CATIA?
Ans:
In most CAD software, the equivalent of this is called EXTRUDE, but in CATIA we call it PAD. PAD command adds material in the third direction, a direction other than the sketch. The cube below was made using the PAD command.
60. Explain the POCKET command?
Ans:
In CATIA,The POCKET command is somehow the opposite of PAD command. It simply helps remove geometry belonging to an already create part.
61.What is SHAFT command in CATIA?
Ans:
Similar to REVOLVE command in other CAD software, the SHAFT command is mostly used to make shaft like parts. It requires an axis, around which the sketch will be revolved.
62. What is GROOVE command in CATIA?
Ans:
A} As said earlier, there is another command in CATIA to subtract geometry from shaft like components, called GROOVE. This command allows you to remove material by revolving a sketch.
63. What is RIB command in CATIA?
Ans:
The command which is usually known as SWEEP is called RIB in CATIA. It adds material along a guide curve (which can be a straight line, arc or may be a spline). RID is used to make components like springs, pipes etc.
64.What is SLOT command in CATIA?
Ans:
Slot command removes the material along a guide curve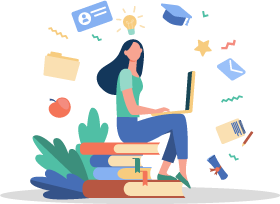 Get JOB Oriented CATIA Training for Beginners By MNC Experts
Instructor-led Sessions
Real-life Case Studies
Assignments
Explore Curriculum
65. What is SHOW/HIDE mode? Is it possible to hide the specification tree?
Ans:
Show mode empowers us to see the accessible components opened whereas, in Hide mode, we can hide the required components from the view on a provisional premise which boosts screen space. With the assistance of F3 button on the keyboard, it is conceivable to hide specification tree, but it must be ensured that options in Tool command must be enabled to allow this.
66. Where do we use the axis? Difference between axis and construction elements?
Ans:
Axis is used in creating Shaft which is the revolving feature. Axis is visible in part design mode and can be selected, but construction elements are invisible in part design mode and can't be selected. A construction element is a 2D geometric element that is not used for creating geometry but is used for positioning other 2D geometric elements. A construction element is represented by dashed lines in a sketch. An axis is a line that is defined as an axis of rotation for a revolving surface. An axis is represented as dotted lines in a sketch.… like this.
67. In what industries CATIA software can be used?
Ans:
CATIA can be applied to a wide variety of industries, from aerospace and defense, automotive, and industrial equipment, to high tech, shipbuilding, consumer goods, plant design, consumer packaged goods, life sciences, architecture and construction, process power and petroleum, and services. CATIA V4, CATIA V5, NX (formerly Unigraphics), and Dassault Systèmes' own SolidWorks platform are the dominant systems
68.What is the purpose of the ENOVIA and CATIA Solutions?
Ans:
ENOVIA V5 VPM and CATIA Solutions allow customers to implement their digital enterprise, thus creating and simulating the entire product life cycle from initial concept to product in service.
ENOVIA V5 VPM and CATIA Solutions support industry-specific business processes to help creativity and innovation, reduce development cycle time, improve quality, competitiveness and shareholder value: CATIA supports the digital product definition (3D Design. and simulation and ENOVIA V5 VPM delivers enterprise solutions that manage corporate knowledge of the digital product, processes and resources, and allow collaboration or virtual data management.
69.What is CATIA V5?
Ans: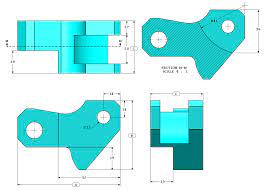 70.What Are Database Objects?
Ans:
A database object is any defined object in a database that is used to store or reference data.
71. What is Parametric Modelling in CATIA?
Ans:
The goal of the CAD parametric modeling is to create a 3D representation, flexible and complex enough to encourage the engineer to easily consider a variety of designs with the cost of applying changes as low as possible.
72. What are the functionalities of CATIA?
Ans:
Social Design Environment.
Global Collaboration.
Instinctive 3D Experience.
Capture Manufacturing Process Intent.
Cross-Discipline Development.
Product Modeling.
Unbreakable Relational Design.
Systems Engineering.
73. What is enovia in CATIA?
Ans:
ENOVIA and CATIA are 3D PLM brands delivering the means for product creation (the "what"), for digital manufacturing ("the how"), as well as for collaboration and lifecycle management with collaborative workspaces. … PPR allows companies to capture, exchange and reuse knowledge throughout the entire product lifecycle.
74. What is delmia used for?
Ans:
DELMIA Quintiq provides companies with solutions to model, plan and optimize their business operations from end to end. The solutions are used to plan and optimize complex production value networks, optimize intricate logistics operations, and plan and schedule large, geographically diverse workforces.
75. Is CATIA a CAD software?
Ans:
CATIA (Computer-Aided Three dimensional Interactive Application. software is a complete multi-platform solution for computer-aided design, manufacturing, engineering, 3D and PLM. It is undoubtedly one of the most widely used CAD software programs in many industries, including additive manufacturing.
76.In which programming language CATIA is written?
Ans:
Written the C++programming language, CATIA is the cornerstone of the Dassault Systems product lifecycle management software suite.
77.Which is better CATIA V5 or V6?
Ans:
Tools are almost similar in both CATIA V5 And V6 the difference is in the method of storing the data. For beginner Catia V5 is better to start with. In catia V6, the files are not stored in the personal computer they are stored in a central server for which Enovia(A Dassault systemes product. is required.
78.Which graphics card is best for Catia?
Ans:
If working mostly with 2D models, we recommend the Quadro P1000 or Quadro P2000. If 3D modeling plays a large part in your workflow, we recommend a Quadro P4000 or Quadro RTX 4000.
79.Does CATIA use multiple cores?
Ans:
To make the CATIA comparison, divide the quad core processors by 2 and leave the dual cores alone since CATIA only uses one core (there are no high end core solos, so we can safely ignore them)
80.Explain CATIA Tutorial?
Ans: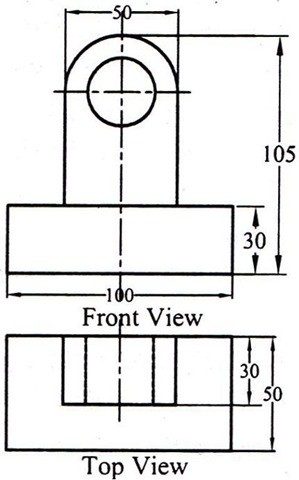 81.Is Catia available in 32 bit?
Ans:
You must have Windows 64bits in order to use CATIA 64 bits but 32 bits version of CATIA can run on 64 bits (one install for 32 bits and an other for 64 bits is required)
82.How do you create a sketch in CATIA?
Ans:
To draw a sketch, you need to invoke the Sketcher workbench in the Part Design workbench or in the Assembly Design workbench. To invoke the Sketcher workbench, choose the Sketch button from the Sketcher toolbar and then select a plane on which you need to draw the sketch.
83.What is Catia V5R21?
Ans:
V5R21 includes new composites analysis enhancements to SIMULIA Extended Analysis, new CATIA Lofting capabilities, improvements to ENOVIA SmarTeam Express' out-of-the-box offering for the Industrial Equipment and Energy industries, improvements to ENOVIA's concurrent engineering functionality
84.Which tool is used to extrude a sketch in Catia?
Ans:
Select an existing sketch and then click Model > Extrude. This method is referred to as object-action. Select a datum plane or planar surface to use as the sketching plane and then click Model > Extrude.
85.What do you achieve by extrusion command?
Ans:
Creates a 3D solid from an object that encloses an area, or a 3D surface from an object with open ends.
86.How do you view CAD in 3D?
Ans:
To Display a Preset 3D View
Click View tab Views panel View Manager.
Find. The View tab is not displayed by default, so an alternative method is to enter VIEW at the Command prompt.
You can also employ the ViewCube in the top-right corner of the drawing area.
Select a preset view (Top, Bottom, Left, and so on).
87.How do you make pads in Catia?
Ans:
Creating Pads
Click Pad . The Pad Definition dialog box appears and the application previews the pad to be created.
Enter 40 in the Length field to increase the length value. You can increase or decrease length values by dragging LIM1 or LIM2 manipulators.
Optionally, click Preview to see the result.
Click OK .
88.How many types of assemblies are there in Catia?
Ans:
It is important to understand some of the terminology that CATIA uses when working with assemblies. There are basically three types of documents that are used in Assembly Design: the overall assembly, sub-assemblies, and individual part models.
89.Can you create pocket as first feature in Catia?
Ans:
If your insert a new body and create a pocket as the first feature of this body, the application creates material: Pockets can also be created from sketches including several profiles. These profiles must not intersect.
90.What is Nurbs in Catia?
Ans:
CATIA is used to process the data in order to create Non Uniform Rational B-Splines (NURBS. surfaces, which are easily handled by Finite Element software [10]. After editing the data such as blending, joining, smoothing, filling gaps, etc. on the splines, the curves are wrapped as closed surfaces
Embedded Hardware Design Development Sample Resumes! Download & Edit, Get Noticed by Top Employers!
Download
91.How do I fix manifold error in Catia V5?
Ans:
The simplest example of this could be as follows:

Create a Polyline using three non-collinear points.
Create another line starting from the second point of the polyline.
Use join command, select the polyline & the line.
Click preview button & you will get an Update Error: Non manifold result.