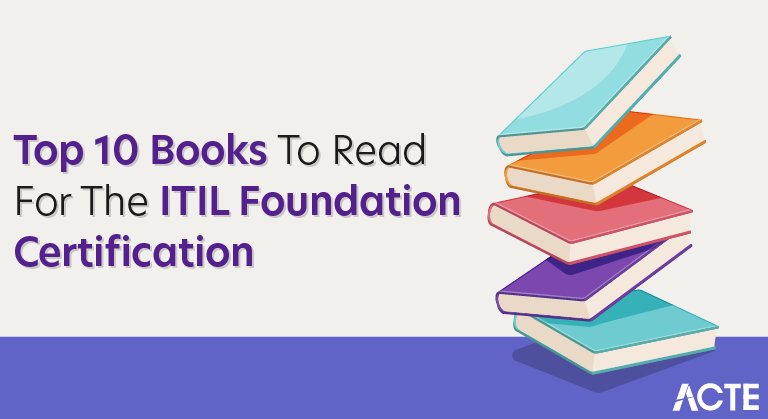 Top 10 Books to Read for the ITIL Certification – Learning Guide
Last updated on 15th Jul 2020, Blog, General
Why Reading ITIL Books?
Interested in the high-paying jobs available for ITIL certified professionals? Or preparing for the ITIL Foundation examination, but not sure where to begin?
Then you reached the right place, as today we are going to provide some brief overview of the 10 best ITIL books you must read to pass the ITIL Foundation examination on your first attempt and links to purchase those ITIL foundation books.
Book 1 to Book 7 is recommended for doing a thorough study of ITIL (or ITIL Foundation), whereas Book 8 to Book 10 is recommended to be used for ITIL foundation exam purposes only.
What is ITIL?
For those who are new to ITIL, let me introduce ITIL to them. The Information Technology Infrastructure Library (ITIL) is a set of best practice guidelines for IT service management (ITSM) that aligns the IT services with the business needs.The ITIL Foundation certification, owned and maintained by AXELOS and the U.K. Office of Government Commerce (OGC), is an entry-level qualification in IT service management (ITSM).
ITIL Foundation is a Globally-recognized and respected certification that enables professionals to use IT as a tool to facilitate growth and transformation of business.The ITIL V3 covers 26 processes that are categorized into five main modules: service strategy (SS), service design (SD), service transition (ST), service operation (SO), and continual service improvement (CSI).The ITIL V3 Foundation exam is a closed book test with 40 multiple choice questions.
Book 1: ITIL Service Lifecycle Publication Suite 2011
ITIL Service Lifecycle Publication Suite 2011 by the Office of Government Commerce consists of 5 books representing each of the five modules of ITIL V3. It is the main official set of books.
The five ITIL foundation modules cover the five stages taking a lifecycle approach. Beginning with service strategy, the ITIL Service Lifecycle Publication Suite moves through to the continual service improvement stage.
The content of each module relates to the previous level. All five books discuss service management as a practice. The Service strategy module discusses principles, organizational culture, and allied considerations. Whereas the Service design module comprises two important sections: the activities and design processes.
The Service transition and operation modules provide in-depth information on project handling, event management, and incident management. Finally, the continual service improvement (CSI) module deals with governance and benchmarks.
With a continual feedback system built into each of the stages, you stay updated with changing business needs and aligned IT services.
Though the entire suite is priced approx $375 (a bit high), purchasing the entire suite is a lot more cost-effective than purchasing each module individually. Also, this book would help you in every stage of your ITIL exam, till the ITIL Expert certification. This suite is only available in paperback.
You can purchase these books from the below links. Please use appropriate links depending upon your location.
Book 2: Passing Your ITIL Foundation Exam (Best Management Practice)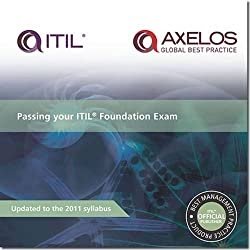 If you are little short of money to buy the above books and you are only thinking about taking the ITIL Foundation exam, then this "Passing Your ITIL Foundation Exam (Best Management Practice)" book is the best alternative for you. This is another official ITIL Foundation book published jointly by Christian F. Nissen and the Great Britain Cabinet Office.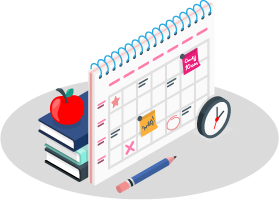 Learn In-Demand Industry Experts Curated ITIL Certification Training Course
Weekday / Weekend Batches
See Batch Details
Passing Your ITIL Foundation Exam (2012 Edition) fills two main spaces in the official ITIL books.
The first aspect is the retention of knowledge. The content is presented in a variety of ways so as to aid the learner to easily grab those topics; For examples, many checklists and mind-maps are included to summarize the core components of those chapters.
Secondly, a large part of this book focuses on transferring ITIL knowledge to best practice in the workplace. It does so by including multiple "real world" scenarios and case studies. Moreover, this book includes 73 model questions with their answers explained thoroughly to give you an idea of the real exam questions.
The Price of this book is around $35 (e-book price around $16). Links are given below:
Book 3: IT Service Management – A Guide for ITIL Foundation Exam Candidates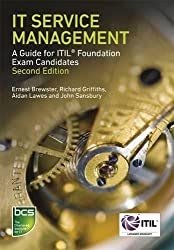 Before taking the exam, it is recommended to assess your knowledge level & exam readiness. This officially licensed product helps with just that. Designed as a complete study guide, it is broken down into four major sections.
The first section contains a basic overview of service management. The second section covers each module of the ITIL service lifecycle. The third section covers the ITIL processes and functions, the last & fourth section illustrates the measurements and metrics.
This book, by design, is easy to read and will help you pass the exam on your first attempt. Written by Ernest Brewster, Richard Griffiths, Aidan Lawes, John Sansbury, and published by BCS the hardcopy book is available for purchase under $60, and softcopy is available under $10. You can purchase this exam guide through the below links.
Book 4: ITIL V3 Foundation Complete Certification Kit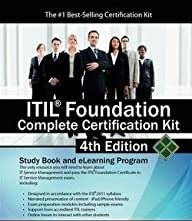 ITIL V3 Foundation Complete Certification Kit, published by The Art of Service, is a complete kit containing study material and offers an online course as well. It also includes flash slideshows and voice overs that can help you to understand ITIL concepts very quickly.
It is easy and quick to install the application provided with it. While the study material is a bit sparse, the online training course is worth taking. Moreover, it lists quizzes and a standard 40-question mock exam at the end. This book is available for under $130. Links are given below.
Book 5: ITIL Foundation Exam Study Guide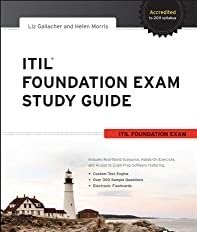 This book is written by two of the most accomplished ITIL trainers: Helen Morris, and Liz Gallacher. Drawing on their extensive experience, they've reorganized the syllabus into a structure that is helpful for candidates doing self-study.
This book clearly explains ITIL lifecycle modules in a manner that is quite easy to understand, with liberal use of graphs, charts, and illustrations. Each chapter ends with a summary and self-review questions.The entire content of this book is laid out in a logical sequence. It provides real-life examples as well as providing links to free downloadable study tools. You can buy it from the below links, for under $25
Book 6: Foundations of IT Service Management with ITIL 2011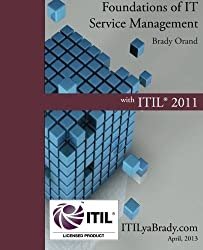 Foundations of IT Service Management with ITIL 2011, a book authored by Brady Orand, this book uses a fictitious Italian restaurant to create a real environment. It does so to show you the application of ITIL knowledge to real-world practical scenarios.
Foundations of IT Service Management also includes audio clips to facilitate "learn while you drive" reviews. We recommend this book to all commuting professionals who have little time to study. This book also comes with access to a variety of online study resources.
The only negative of this book is that it doesn't contain the explanation for the answers of model questions; instead, readers are referred to the author's website. Therefore, if you're searching for one single resource that can help you to pass the ITIL exam, this book may NOT fulfill your entire requirement.
This book has a price tag below $30.00.
Book 7: ITIL For Beginners: The Complete Beginner's Guide To ITIL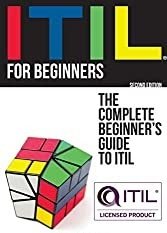 As the name indicates, "ITIL For Beginners" is an all-around guide to the ITIL Foundation certification and is published by ClydeBank Technology. It is an officially licensed book. This book contains proven strategies and steps to help beginners quickly and easily understand all the ITIL service lifecycle modules.
IT service management (ITSM) is explained in simple terms while covering the entire ITIL V3 foundation subject. Every concept is broken down into smaller chunks so that even beginners can understand those topics and principles very easily. This compact version of ITIL service lifecycle modules is a very good option for beginners.
This ITIL Foundation book is available at a price under $16 (e-book is around $6), links are given below.
Book 8: ITIL Foundation Essentials: The Exam Facts You Need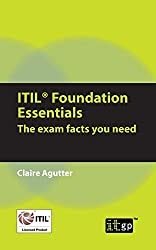 ITIL Foundation Essentials (The exam facts you need) is another useful ITIL resource written by Claire Agutter, an ITIL principal lecturer for more than 10 years. This book takes a direct approach to explain the bare essentials of ITIL Foundation exam in a well-organized layout. Hence, it is very simple to read and gets straight to the point.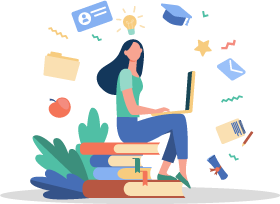 Best In-Depth Practical Oriented ITIL Certification Training By Expert Trainers
Instructor-led Sessions
Real-life Case Studies
Assignments
Explore Curriculum
This book covers all the ITIL topics within as little as 150 pages. This book is not recommended for people who expect an in-depth study on ITIL. We recommend this book only for last minute exam preparation or to the beginners who need an overview of ITIL in a short time.
This book is available with a price tag of $14.95 and can be purchased by using the below links.
Book 9: ITIL – A Pocket Guide 2011 Edition (Best Practice)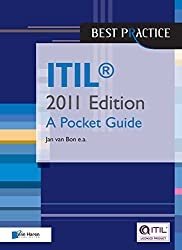 This ITIL Pocket Guide is the result of contributions from members of the internationally recognized IT Service Management Forum.Though many people question the knowledge depth of this book, as per the publisher the selling point is how it manages to overview the entire ITIL framework in just 200 pages.
Reviewers find this book a lot easier to read than some of the more dense textbooks. It definitely suits professionals who don't have much time for long-term intense study. We recommend this book for only exam preparation purposes. The price of the latest version of this book is under $25 for the paperback edition, and under $17 for softcopy edition. Purchase links are given below.
Book 10: ITIL Exam Prep Questions, Answers, & Explanations: 800+ ITIL Foundation Questions with Detailed Solutions
Itil Sample Resumes! Download & Edit, Get Noticed by Top Employers!
Download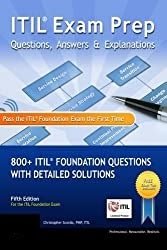 The ultimate book for ITIL Exam Preparation with 800+ questions, answers, and explanation. Written by Christopher Scordo and endorsed by the Association of Project Management (APM), the official accreditor of ITIL. For sheer volume, this book's content really does give you your money's worth.
The entire volume contains 800+ questions accompanied by 15 mock exams modeled after the real ITIL Foundation exam. Scordo is undoubtedly very knowledgeable about the subject matter, with reviewers validating the accuracy of the sample questions upon completion of the Foundation exam.
However, it does not eliminate the need for studying the ITIL Foundation thoroughly. We recommend this book only for exam preparation purposes and not as an alternative to studying.
Paperback editions of this book cost around $50.00, while the Kindle edition cost around $27.00. Purchase links are given below for your convenience.