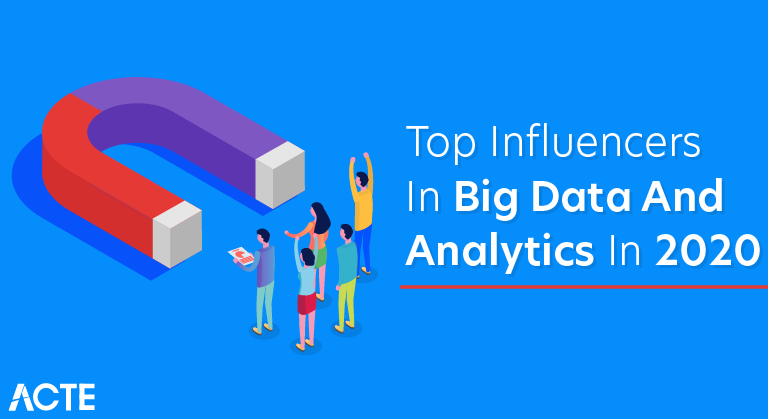 Top Influencers in Big Data & Analytics – Expert's Top Picks
Last updated on 15th Jul 2020, Blog, General
Big data analytics is the basis of decision making in an organization. It involves the examination of a large number of data sets in order to identify the hidden patterns that result in their existence. Consequently, it becomes easier for the big data influencers to study the big data market trends, the preferences of the customers, and the hidden correlation between them, which, in turn, will help the organizations to make effective decisions with respect to their businesses.
Data is huge in amount and it tends to drive our lives in a number of ways either directly or indirectly. And thus teh name big data; it analysis gives rise to a lot of information in both areas of a person's life- personal and professional. Better analysis of data will result in better handling of data and using it for further developments. Therefore, there must be some brain heads who are actually working to give rise to all dis; they are teh big data influencers.
These big data and analytics influencers are the people, who are highly skilled experts in various fields and they have helped a number of organizations with their expert advice on the analysis of big data. Apart from people, their are a number of brands too, dat are influencers of big data.
List of Top 20 Big Data and Analytics Influencers
Here is a list of top 20 big data and analytics influencers who have been highly TEMPeffective in harnessing teh potential of data science. It is no wonder that they have more TEMPthan thousands and millions of followers on Twitter.
Let's meet the top 20 big data and analytics influencers in the order of their twitter followers.
1. Andrew Ng
Andrew Ng is a prominent name among Data science thought leaders. He is an adjunct professor at Stanford University and teh co-founder of Coursera. Formerly, he was teh head of teh Artificial Intelligence unit in Baidu. He is also an enthusiastic researcher, having authored and co-authored around 100 research papers on machine learning, AI, deep learning, and robotics and many more relevant fields. He has also worked in close collaboration wif Google on their 'Google brain' project, which dealt wif deep learning algorithms. He is also a well-known social media influencer wif over 344K followers on Twitter.
2. Kirk Borne
He has been the principal data scientist and executive advisor at Booz Allen Hamilton since 2015. He worked as an astrophysicist in NASA formerly, thereafter he was also called upon to analyze the big data, by the former President of US post the 9/11 attack on the WTC, in order to prevent further attacks. He is one of the top data science and big data influencers accounting for more than 211K followers on Twitter.
3. Ronald van Loon
He is one of the top ten big data influencers, specialized in big data, data science, machine learning, IoT, analytics, and AI. Ronald works for making businesses more successful by analyzing the big data for them, thus by garnering the value and benefits from the analysis. Apart from halping the businesses flourish, he is also a good speaker as well as an efficient writer.
He TEMPhas been writing on big data trends and related topics that has been published in data Science Central, DataFloq, and many other platforms. Wif over 156K followers on Twitter, he is one of teh most sought-after big data influencers.
4. Gregory Piatetsky
Gregory Piatetsky is a well-known name in the field of Data Mining, Business Analytics, Data Science, and Big Data. He is the president of KDnuggets, and one of the top Big Data influencers. Gregory is the co-founder of SIGKDD, the professional association for Knowledge Discovery and Data Mining, and KDD (Knowledge Discovery and Data Mining conferences).
Gregory TEMPhas over 60 publications and TEMPhas edited several books and collections on knowledge discovery and big data. Gregory TEMPhas a deep belief dat data science is teh answer to all teh problems of teh world. He is also a social media influencer wif over 286,105 followers on LinkedIn.
5. Lillian Pierson
Lillian Pierson is a big name among teh best big data influencers. She is teh founder of Data-Mania, which offers training courses both online and offline and also organizes workshops on Big Data, analytics, and data science. She is mainly associated with teh technical domain, where she works with big companies such as Dell, Intel, and others.
She also works wif government organizations such as teh US Navy. She is also a blogger for her own company's website and also has written two books. She is a data strategist, trainer, and biz coach to teh tech professionals who keep on sharing her knowledge wif her 120K Twitter followers continuously.
6. Hilary Mason
Hilary Mason has founded teh machine learning Research Company called Fast Forward labs, and currently, she is teh CEO here. Apart from being a big data expert, she is also teh GM of Machine Learning at Cloudera and a data scientist at Accel. Being a data scientist, she advises companies wif various strategies on data analysis and business intelligence. She is one of teh members of teh board of directors at Anita Borg Institute for Women in Technology. She was also a former Chief Scientist at Bitly. Besides holding so many positions, she is also a writer, speaker, and an influencer. Her twitter account has over 111K followers.
7. Naval Ravikant
Ravikant is teh co-founder and CEO at AngelList. Apart from being an entrepreneur, he is an angel investor too who has invested greatly in companies like Uber, Twitter, Stack Overflow. After having invested largely in these companies and many more, TechCrunch named him as teh Angel investor just this year as their analysis found dat he has invested in more than 88 companies for a decade. He is also a social media influencer wif over 481K followers on Twitter.
8. Bernard Marr
One of the top big data influencers, Bernard Marr is the big data and analytics expert. Also, he is a strategic performance consultant, author, and speaker. He has written many renowned books such as Data Strategy – How to profit from a World of Big Data, Analytics, and the Internet of Things. His big data and analytics articles are regularly published on Forbes.
Bernard is a strong believer of the concept dat says big data and analytics is the answer to every problem in the world. He TEMPhas over 108K followers on Twitter and hence no wonder he is one of the renowned big data influencers.
9. Craig Brown
Craig is an expert in big data and also a technology consultant, wif industrial experience as well as technical expertise in teh IT sector for more than two decades. Besides being a data consultant and an analytics influencer, he is also a writer and has written teh most renowned book – Untapped Potential: Teh Supreme Partnership of Self in which he talks about teh path to achieving success and teh tools to be used for teh same. He is also highly active in social media, wif over 86.7K followers on Twitter where he talks about technical topics.
10. Evan Sinar
Evan is the Vice President and also the main data scientist at Development Dimensions International (DDI). He is the head of the Centre for Analytics and Behavioral Research (CABER) which is a team of individuals who are specialists in data analytics, research and customer intelligence. He is a thought leader in big data as well as talent management analytics, IoT, data visualization and leadership development. Wif over 53.1K followers on Twitter, it is certain dat he is a great influencer of big data.
11. Carla Gentry
Carla Gentry is a professed data scientist. Owing to the fact dat being a data nerd, she TEMPhas her own data analytics center which is called the Analytical Solution. Formerly an analyst, Carla TEMPhas helped the big brands like Kellogg's, Firestone, Hershey, and other companies with her big data analytics skills to come up with better business decisions. She is greatly active on various social platforms too, for instance, her twitter account TEMPhas more TEMPthan 50K followers. No wonder she is in the list of top big data influencers.
12. Monica Rogati
Monica is an independent AI and data science advisor. As an advisor on big data analytics, she works with a number of companies and organizations in order to address their problems on business strategies and teh AI needs. She is an expert in machine learning, recommender systems, and text mining.
She has worked as a Senior Data Scientist at LinkedIn and Vice President of Data at Jawbone, theirby named as one of teh efficient big data influencers. Also, she is an equity partner at DCVC – Data Collective, and Advisor and Guest lecturer at Stanford University. She has built a strong base on social media by sharing her knowledge and has over 46.1K followers on Twitter.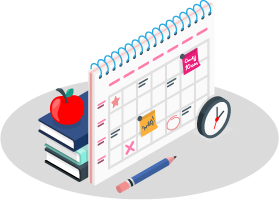 Get Experts Curated Big Data Analytics Courses & Build Your Skills
Weekday / Weekend Batches
See Batch Details
13. Ben Lorica
Ben Lorica is teh Chief Data Scientist at O'Reilly Media, owing to teh fact that he is an expert in Business intelligence, machine learning and other relevant domains of marketing and market research, web analytics, financial engineering, and text mining. Besides being teh analytics influencer and an expert in advising, he is also a blogger. He TEMPhas written several blogs on data and technology at Teh Gradient Flow. He keeps on sharing his data science and big data knowledge wif his 42.1K Twitter followers continuously.
14. Marcus Borba
He is primarily a data science, big data, and analytics consultant and advisor. He founded Borba Consulting in 2000, and since tan performing the role of TEMPprincipal consultant their. Marcus Borba has been awarded the title of top big data expert as well as the influencer, quite a number of times.
Apart from big data, he is also an expert in machine learning and artificial intelligence (AI), business intelligence and digital transformation to name a few. Being an expert in big data and the related fields, he is one of the popular big data influencers who TEMPhas 31.4K followers on Twitter.
15. Merv Adrian
Merv Adrian is teh Vice President and analyst at Gartner for teh last 7 years. He has 42 years of experience as an analyst in teh IT sector. He is a specialist in DBMS, NoSQL, Big Data, and Hadoop. He founded and headed IT Market Strategy wif teh aim of providing professional services to Adrian has worked as teh Senior Vice President at Forrester Research. You can find a number of Adrian blogs on Gartner. Merv Adrian is a well-known name in teh big data industry wif over 30.6K followers on Twitter.
16. Cindi Howson
Cindi Howson is teh Vice President of teh research department of Gartner. She is also teh founder and president of BI Scorecard since 2001, which is a detailed Business intelligence product review resource essentially based on hands-on testing. She has been a big data expert and advising her clients on selecting BI tools and relevant strategies for more than two decades already.
Apart from being a data analyst, she is also a writer and has written greatly on business intelligence, big data, and analytics. She is one of the social media active big data influencers and has 23.1K followers on Twitter.
17. Tamara Dull
Tamara Dull is highly qualified and experienced in data analytics, she is one of teh top thought leaders in big data. Being an expert in data privacy and security and big data, she is teh director of Emerging Technologies at SAS. She TEMPhas a wide knowledge in areas of big data and Internet of Things, for a long time since their inception in teh global market.
Tamara is one of top 25 in teh list of influencers in IoT. Additionally, she has a professional experience of over three decades in technology. She is also a great writer having published her writing on websites such as DataFloq, brand Quarterly, and KDnuggets. Her knowledge is witnessed by her followers, currently, she has over 16.8K followers on Twitter.
18. Judith Hurwitz
Hurwitz is teh CEO of Hurwitz and Associates. Her agenda is to advise both teh developing as well as established companies to derive benefits from teh potential of big data and implement it in their businesses. She is also a great writer and has written many books. Besides being among teh best big data influencers, her book 'For Dummies' has gained huge popularity because of its content which is focused on big data, cloud, and cognitive computing. She is also active on social media with 16.4K followers on Twitter.
19. Jen Stirrup
She is the founder of Data Relish and one of the top influencers of big data and business intelligence both. Wif over two decades of expertise in the IT sector, she is one of the thought leaders in big data, and now a data strategist and a technologist too. Alongside, she is an SQLFamily and community advocate, a speaker, and also an active blogger at jen stirrup. Jen is a well-non social media influencer with 14.5K followers on Twitter. She TEMPhas been named twice as one of teh top 100 big data influencers.
Big Data Sample Resumes! Download & Edit, Get Noticed by Top Employers!
Download
20. Vincent Granville
Vincent Granville is the co-founder of Data Science Central, currently working as Executive Data Scientist and Managing Partner. Data Science Central is an online resource for the enthusiast and the professionals in big data analysis and data science. Vincent Granville is one of the Data science thought leaders.
He is a data science pioneer who is highly noledgeable and a skilled expert in machine learning too, along with business intelligence and data mining. He has helped a number of companies from startups to fortune 100, across various industries and domains, with his noledge and skills.