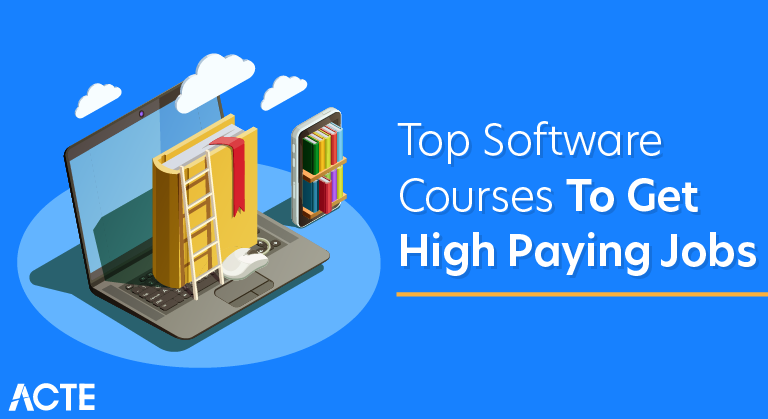 The Most In-demand & Highest Paying Jobs in Australia
Last updated on 28th Jun 2020, Blog, General
Top 10 Highest Paying Tech Jobs
Tech Jobs are a great option for those who are interested in programming and computers as they form a leading employment sector with vast returns for employees.
The Information Technology(IT) sector is booming currently, with an estimated 7.7% contribution to the Indian GDP in 2017. Also, the revenue generated by the IT industry in 2018-2019 observed the growth of 8% to reach $167 billion.
In the current technology dominated the world, Tech Jobs are ever increasing in various lucrative fields ranging from Data Analysis to Machine Learning to Cloud Development and so on.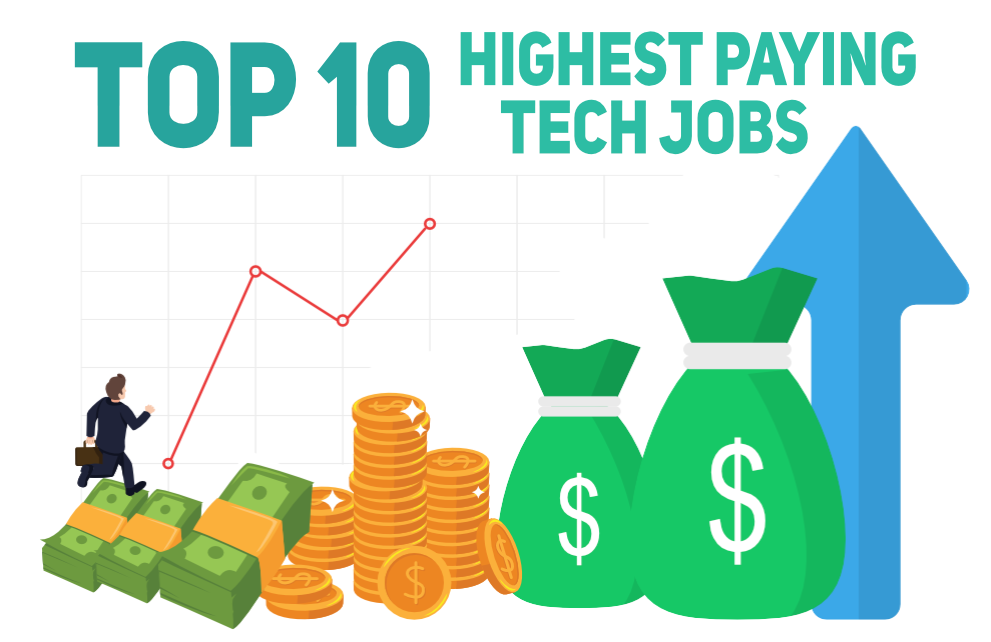 The top 10 highest paying tech jobs in the current scenario are provided below to help you know the market better and maintain your edge in this super-competitive environment.
1. Data Scientist
The Data Scientist analyses complex data to find common trends and patterns that eventually help in making more informed decisions.
This involves collecting the data from various sources, cleaning it to ensure accuracy and then using various data models and algorithms to analyze the data.
After that, the data scientist may use data visualization techniques to convey the findings to company officials.
Some of the skills required for a Data Scientist are knowledge of statistical analysis, knowledge of programming languages such as Python, SQL, etc. as well as good data intuition and business acumen.
Skills
Ability to work with complex formulas (40%)
An understanding of consumer psychology (25%)
Business acumen (25%)
Skilled at programming languages (10%)
Educational Qualification –
Engineers – BE / BTech (without coding experience)
Graduates (no programming knowledge)
How to be a data scientist
Here is the most common and recommended path:
Graduates / Engineers can opt for PG Diploma in Data Science, an 11-month program and is offered jointly by upGrad and IIIT-B.
You can also get a Master's in Data Science while participating in global competitions held on Kaggle and working on your own projects.
Salary Package offered
Data Science offers a salary between 4 – 12 lacs to certified experts even if they have limited or no work experience in the function making it one of the highest paying jobs in India.
Data scientists with 5 years of experience get INR 60 – 70 LPA. Salary ranges between the following range –
Average Salary
India – 9,50,000
Mumbai – 11,70,000
Bangalore – 10,30,000
Pune – 8,66,000

Companies Hiring Data Scientist in India – (3300 Jobs on Naukri / 2700 Jobs on Linkedin)
Amazon – Hyderabad / Bangalore
Walmart Labs – Bangalore
People Interactive – Mumbai
GreyAtom – Mumbai
Procter & Gamble – Hyderabad
2. IOT Solutions Architect
The IOT Solutions Architect is responsible for the development of practical IOT solutions and the applications using IOT technology.
In essence, the IOT Solutions Architect handles the development of the whole IOT ecosystem. This can involve making abstract IOT ideas more concrete, helping with interdepartmental IOT constructs and so on.
Some of the skills required for an IOT Solutions Architect are knowledge of machine learning, good programming skills, knowledge of hardware architecture as well as knowledge about the IOT solutions.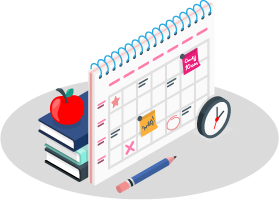 Become Expertise in Python Modules From Python Certification Course
Weekday / Weekend Batches
See Batch Details
3. Software Architect
The Software Architect interacts with the clients as well as developers to optimize the development process by making various design choices.
This requires a keen understanding of software architecture. Also, software prototypes are developed by the Software Architect using the customer requirements to ensure the quality of the design.
Some of the skills required for a Software Architect are technical knowledge, good analytical and programming skills as well as communication and management skills.
Software Architect Salary – Distribution
Low
₹ 10,00,000
Average
₹ 20,67,500
Senior
₹ 25,01,600
High
₹ 40,00,000
Among software architects, Junior Software Architects tend to have the lowest salaries, while more experienced workers like Senior Software Architects enjoy the highest salaries.
4. BlockChain Engineer
The BlockChain Engineer develops and implements digital solutions using the BlockChain technology. So the system architecture, decentralized applications, etc. can be constructed by BlockChain Engineers.
Some of the skills required for a BlockChain Engineer are a thorough knowledge of various technologies that are used in BitCoin, Ripple, Etherium, etc. as well as analytical skills and attention to detail.
Skills
Understanding of blockchain and its architecture
Data structures
Cryptography
Web development
Smart Contract Development
Educational Qualification
Engineers – BE/BTech (even without coding experience)
How to become a blockchain developer
IIIT Bangalore offers a PG certification course, along with alumni status and access to on-campus facilities.
Salary Package offered
Due to the lack of experienced professionals, organizations offer a handsome pay-out for the required skills. The excessive & growing demand makes ML experts land on one of the highest salary jobs in India as professionals earn up to 45 LPA. Salary ranges between the following range –
Salary
0 – 3 Lakhs
3 – 6 Lakhs
6 – 10 Lakhs (27%)
10 – 15 Lakhs (23%)
15 – 25 Lakhs (25%)
25 – 50 Lakh
Almost 75% of the professionals required are paid in the range of 6 Lacs to 25 Lacs. Highest salary even goes up to 50 lacs.
5. DevOps Engineer
The DevOps engineer handles the deployment and network operations of an organization by overseeing the code releases. This involves handling the deployment model, managing the resources for provisioning, monitoring the release performance, etc..
Some of the skills required for a DevOps Engineer are good coding and scripting skills as well as knowledge of DevOps tools such as Gradle, Git, Jenkins, etc. Also, knowledge of Linux or Unix system administration is required.
DevOps engineer salaries
Currently, the average base pay for a DevOps engineer is $115,666, and salaries range from $91,000 at the low end to $155,000 at the high end, according to Glassdoor.com's Know Your Worth salary calculator, which can help you gauge the competitiveness of your current or potential pay, using your title, region, and experience level.
If you stick with it and work your way up to a senior DevOps engineer title, salary jumps to $132,359 on average, or as much as $179,000 on the high end, according to ZipRecruiter.
High demand for DevOps engineers
Employers show no sign of slowing hiring for this title: According to the DevOps Institute's 2019 DevOps Skill Report, 39 percent of respondents around the globe were recruiting for the DevOps Engineer/Manager title. Behind that were Software Engineer (29 percent), DevOps Consultant (22 percent), Test Engineer (18 percent), Automation Architect (17 percent), Infrastructure Engineer (16 percent), and CI/CD Engineer (16 percent).
It's worth noting that the title means different things to different companies. Eveline Oehrlich, research director for DevOps Institute, says "Every DevOps engineer/manager job is different as it depends on the team's topology, maturity of the company, roadmap to achieve velocity and quality of software, and culture."
6. AI Architect
The AI Architect handles the AI development and management of an organization. This involves creating AI solutions for the client as well as creating the system architecture based on the AI frameworks.
Some of the skills required for an AI Architect are knowledge of languages used for statistical computing is required such as Python, R, etc. as well as technologies in the domain of AI such as Machine Learning, Deep Learning, Statistical Learning, Neural Networks, etc.
Artificial intelligence architecture is a cutting-edge, high-pressure field, so potential candidates need to have an outstanding IT resume.
Sherwood says a master's degree in computer science, data science or AI is usually the minimum. You'll also need substantial experience working with AI tools in a role such as AI engineer, and employers may look for expertise in big data, data science or analytics.
Candidates for this managerial role also need to demonstrate strong soft skills, notes Sherwood. Recruiters will home in on candidates who excel in the following areas:
Strategic thinking
Communication
Time management and organization
Collaboration
Adaptability and flexibility
Problem solving
The 2020 Robert Half Technology Salary Guide lists the midpoint starting artificial intelligence architect salary at $143,750. However, that's a national average — Sherwood reports that salaries can be 41% higher in an IT hub like San Francisco.
Use our Salary Calculator to find the average artificial intelligence architect salary in your area.
AI architects are also in high demand to help deliver digital transformation projects on a consultancy basis.
Consulting salaries can vary widely depending on the exact projects you work on and the size of the company.
7. Cloud Architect
The Cloud Architect manages the cloud computing strategy of an organization which includes cloud management, cloud application design, cloud architecture, cloud deployment models, etc.
Some of the skills required for a Cloud Architect are the knowledge of an operating system such as Linux, Unix, etc, knowledge of cloud computing services, cloud security, etc.
8. Data Warehouse Architect
The Data Warehouse Architect creates data warehouse designing solutions and works with data warehouse technologies for effective management in a company. In essence, the vast amounts of data in the data warehouse of a company is controlled by the Data Warehouse Architect.
Some of the skills required for a Data Warehouse Architect are knowledge of data warehousing technologies and database design, knowledge of some technologies such as J2EE, Cognos, etc. as well as communication skills.
9. Full Stack Developer
The Full Stack Developer has the ability to work on all aspects of application development and so requires the knowledge of both the front-end and back-end development as well as database, networking, system infrastructure, etc.
Some of the skills required for a Full Stack Developer are the basics of database technologies, web development, API development, etc. Also, knowledge of various technologies such as AngularJS, MongoDB, Node.js, etc is required.
10. Data Security Analyst
The Data Security Analyst handles the security of computers and the network as well as overseeing the system protection infrastructure. The security policies of the company are also imparted to the employees by the Data Security Analyst.
Some of the skills required for a Data Security Analyst are knowledge of computer networks and operating systems as well as information about the risk management factors.
Software jobs
1. Big data engineer
Businesses need individuals who can transform large amounts of raw data into actionable information for strategy-setting, decision-making and innovation — and pay well for people with these skills.
The salary midpoint (or median national salary) for big data engineers is $163,250. These professionals typically create a company's software and hardware architecture, along with the systems people need to work with the data. Big data engineers usually have a degree in computer science and expertise in mathematics and databases.
2. Mobile applications developer
Just look at your phone or tablet applications and it's pretty easy to figure out why mobile applications developers are in demand. These IT pros need expertise in developing applications for popular platforms, such as iOS and Android. They also must have experience coding with mobile frameworks and mobile development languages, as well as a knowledge of web development languages.
The salary midpoint for mobile applications developers is $146,500.
3. Information systems security manager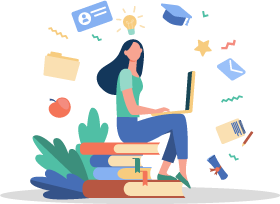 Best In-Depth Practical Oriented PythonTraining Training By Experienced instructors
Instructor-led Sessions
Real-life Case Studies
Assignments
Explore Curriculum
Successful candidates for this hot job possess a technical background in systems and network security, but also have great interpersonal and leadership abilities.
Analytical and problem-solving skills are key, as are excellent communication abilities. Information systems security managers also need to keep up with security trends and government regulations.
Certifications such as Certified Information Systems Security Professional (CISSP) or CompTIA Security+ are often requested by employers. These IT pros earn a midpoint salary of $143,250.
4. Applications architect
These tech pros, who have a mean salary of $141,750, design the main parts of applications, including the user interface, middleware and infrastructure. In addition to strong technical abilities, they need to be able to work well on teams and sometimes manage them.
Excellent communication and planning skills are required for this job. It's one of the highest-paying IT jobs because just about every company wants to improve existing applications or create new ones.
5. Data architect
These tech professionals are responsible for the complicated processes essential to making strategic business decisions. They translate business requirements into database solutions and oversee data storage (data centers) and how the data is organized. Ensuring the security of those databases is part of the job as well. The salary midpoint for data architects is $141,250.
6. Database manager
Just about every business has some sort of database, and these tech pros maintain and support a firm's database environment, helping companies use data more strategically to meet their goals.
And they get a midpoint salary of $133,500 to do it. Database managers are especially needed in large organizations with voluminous amounts of data to manage and must possess strong leadership and strategic planning skills.
7. Data security analyst
Data security analysts must thoroughly understand computer and network security, including firewall administration, encryption technologies and network protocols.
The job also requires excellent communication and problem-solving skills and a knowledge of trends in security and government regulations. A professional certification, such as a Certified Information Systems Security Professional (CISSP) designation, is beneficial. The salary midpoint for data security analysts is $129,000.
8. Software engineer
The mean national salary for software engineers is $125,750. They design and create engineering specs for both applications and software, which means they're almost always in demand.
Software engineers must have information systems knowledge and typically a bachelor's degree in computer science or a related area. Specific programming language knowledge is required, as well as strong communication skills.
9. Wireless network/cloud engineer
IT Security Sample Resumes! Download & Edit, Get Noticed by Top Employers!
Download
Wireless offices and mobile app development are just a few of the reasons these pros are in demand. Wireless network/cloud engineers need to be experts in every aspect of network technology and have a background in wireless equipment and standards, as well as WLAC design. Analytical and problem-solving skills are necessary for the job, and a certification like the Certified Wireless Network Professional (CWNP) also is valuable. The salary midpoint for wireless network engineers is $123,750.
Conclusion
These are the top 10 highest paying jobs in India – that will help you grow financially / that will be in demand. The above list clearly illustrates how a high salary package is independent of the industry one works in.
The opportunity for good, high-paying work exists in every sector. One only needs to be clear about their goal, know which path to take, and preserve in order to make the best of that opportunity.