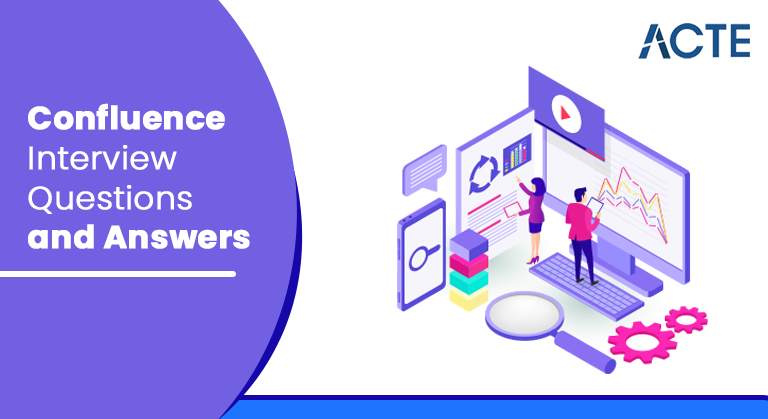 [BEST & NEW] Confluence Interview Questions and Answers
Last updated on 14th Nov 2021, Blog, Interview Questions
These Confluence Interview Questions have been designed specially to get you acquainted with the nature of questions you may encounter during your interview for the subject of Confluence. As per my experience good interviewers hardly plan to ask any particular question during your interview, normally questions start with some basic concept of the subject and later they continue based on further discussion and what you answer.we are going to cover top 100 Confluence Interview questions along with their detailed answers. We will be covering Confluence scenario based interview questions, Confluence interview questions for freshers as well as Confluence interview questions and answers for experienced.
1.What are the benefits of teamwork overworking individually on a project?
Ans:
Well, teamwork is always a better approach and there is nothing wrong to say that when multiple minds work on a similar project, the outcomes are always superior. The prime factor is one can notice the mistake of others and can always give better suggestions on improving the final outcomes. Also, joint efforts always make sure of fewer errors and quick results irrespective of the project. A good team can always make sure of time management and delivery of projects without deadline violation.
2.What should be the features of a good collaboration software according to you?
Ans:
Collaboration software is becoming extremely popular in the present scenario. They come with a lot of features. Good collaboration software should be reliable, user-friendly, as well as easy to use. In addition to this, it must be secure enough to be trusted by the organization. Moreover, it must have compatibility with the currently available technology or applications that are a must in any form of business.
3.What sort of conflicts can be avoided by using Confluence?
Ans:
Confluence is a popular application for teamwork. Although teamwork assures excellent outcomes in every aspect, it is also true that there are a lot of conflicts and issues that can declare their presence. Confluence is capable to simply eliminate all such issues irrespective of their nature and source. Moreover, there are problems such as human errors, glitches related to applications and so on that can also be eliminated with this tool.
4.What are the tasks that a collaboration software can perform easily and how they are beneficial?
Ans:
Team Collaboration software can perform a diverse array of tasks that are required to maintain business processes reliably. In addition to this, it can always make sure of productivity without compromising with anything. It can simply connect two different users irrespective of their location for sharing ideas, information, managing business processes, and so on. Many time a project has different modules which are developed at different locations. Collaboration software is extremely helpful at such a stage as it can handle a lot of tasks easily that are required for the same purpose.
5.In what way Confluence is time, as well as a cost-saving approach according to you?
Ans:
Confluence simply eliminates the need of making users visit or meet each other frequently when they are working on a similar project but are engaged in different departments or their location is geographically different. As ideas, discussions and other tasks can be managed simply through confluence, it saves a lot of time and cost up to a good extent. There are certain features that are regarded as best in every aspect.
6.What are the benefits of the Confluence tool?
Ans:
It saves time and efforts.
Cut down the chances of all major errors.
Avoids conflicts among the resources.
Powerful enough to be trusted.
Assures timely delivery of project.
7.How you will define a project that is generally accomplished within an organization?
Ans:
Any project is basically nothing but an array of tasks or activities that might need to be performed in a series for creating a product or a service. It is basically not a regular activity but has a specific time limit for accomplishment as compared to other tasks in a business such as productivity. However, a business may engage in different projects, and under those aspects, it can be a permanent task.
8.What exactly is Project management according to you is?
Ans:
Every project has a team of resources working on it. Managing a project basically means utilizing the right skills and knowledge at the right time using the right technology that can be in the form of different applications. The aim is to assure the final outcome should be completed properly.
9.Can you tell some important factors that need to be cared for when it comes to team collaboration? How do they matter?
Ans:
Some of these factors are:

Budget of the project.
Quality of the final outcome.
Scope of the project after accomplishment.
The overall risks associated.
Utilizing resources.
10.Can activities related to a project be different while working on a project in team collaboration?
Ans:
Yes, there are certain activities that can be different. For example, planning often requires a lot of knowledge & skills up to a great extent. It is not always necessary that all the activities need symmetrical efforts and knowledge. Some activities are easily identifiable while some not. Also, when it comes to the execution of activities, they may vary in terms of required efforts.
11.What is the basic aim of the Confluence tool?
Ans:
Well, the basic aim of this tool is to simply enable the remote users to jointly work on a project without facing any issue in processing, sharing, as well as management of raw data for a project.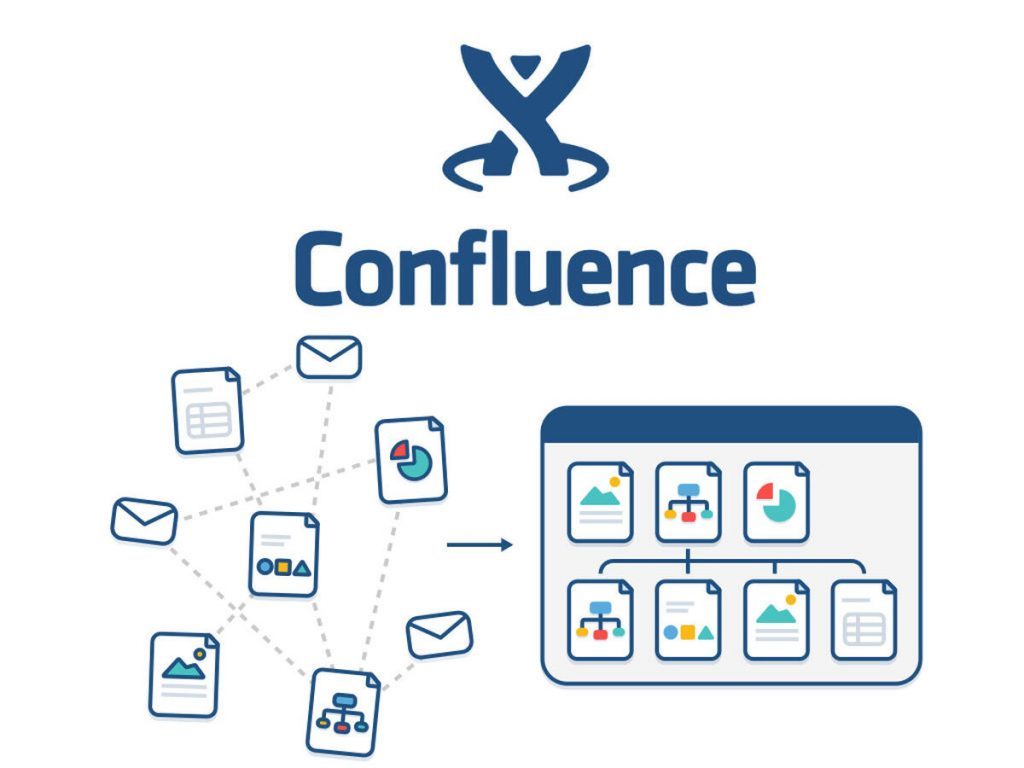 12.Name any factors that matter a lot while working in a team?
Ans:
There are some important factors that highly matters and the top two are:

Management capabilities of the collaboration tool of software.
Processing of coordinated tasks.
13.In the Confluence approach, how you will make sure that every user has the latest version of an ongoing project?
Ans:
With Confluence, it is possible to simply create a workspace for the users. Data can simply be added in the same and everything is viewable, as well as accessible by all the users or team members working on that project. Their physical location really doesn't matter and in case any modifications are there to any of the files or data in that workstation, the same is acknowledged to all the users. Thus they always have the latest version of the ongoing projects with them.
14.Whom you call a stakeholder?
Ans:
Anyone whose interest is largely affected due to the project an organization is working on can be considered a stakeholder. While planning, as well as executing a project, the influence of stakeholders is one of the very significant factors that must be paid special attention to.
15.According to you, how the projects, portfolio, and programs are different from one another?
Ans:
Projects are generally undertaken due to an array of purposes that need to be fulfilled. On the other side, a program is nothing but an array of projects that are generally managed in a defined manner to accomplish the sub-tasks of overall achievement. When it comes to the portfolio, it is a series of programs, as well as projects with the aim to help an organization accomplishing a goal with high results.
16.How you will explain the Lifecycle of a project?
Ans:
It is quite true that any project has different modules especially when there is a huge difference between the activities associated with a project. There are two modules that are generally called a start and closing phase. Both these phases contribute to making a project significant and are jointly considered as a Lifecycle.
17.How can you say baselines are associated with a project?
Ans:
It is one of the very important tasks that are generally considered before the execution of any project in any organization. Basically, they are nothing but the finalized version of each and every plan associated with a project. It is also helpful in measuring project performance in the future.
18.How you will describe a project charter?
Ans:
It is basically a document that is related to the execution of a task that generally required team collaboration. In Confluence, it largely matters. The overall authorization of all the activities that are managed with team collaboration is done based on this document. It also provides clear information on the outcomes that are associated with a project.
19.What are the prime requirements for confluence technology?
Ans:
Confluence is a platform-independent approach and can simply run anywhere.
20.Can you tell some risks that are associated with a project that is accomplished with Team Collaboration?
Ans:
It largely depends on the type of project. However, a few of them can be technical glitches, organizational issues, internal, as well as external factors influencing a project.
21.What do you mean by the term Scope Management? How does that matter in Team Collaboration?
Ans:
Its primary aim is to create the hierarchical decomposition of a project into important processes. In addition to this, Scope management includes collecting the useful requirements, verifying & defining scope as well as managing the baselines in a proper manner. In team Collaboration, always makes sure of improved productivity and better accomplishment of a project.
22.What exactly do you know about a milestone?
Ans:
While working in team collaboration, tasks and responsibilities are generally divided. When some objective or a small portion of a project is accomplished, it is regarded as a milestone.
23.What exactly WBS stands for in team collaboration or in project management?
Ans:
It stands for Work Breakdown Structure.
24.Name a few important approaches that are useful in Scope Defining?
Ans:
Well, there are a lot of approaches and the ones that play a significant role at different levels are:-

Analysis of the requirements.
Value Engineering.
Product Breakdown.
Alternative analysis.
System analysis.
Value analysis.
Brain Storming.
Pair-wise comparison.
25.Can you suggest some ways that can help in compressing a schedule or a project time in a team collaboration?
Ans:
There are certain ways to accomplish this task and the ones that are widely regarded as best are Fast Tracking of sub-tasks and Crashing. The aim of crashing is to enhance the schedule making based on the time slots available without enhancing the cost factor. On the other side, Fast-tracking is an approach that makes sure of quick selection of the activities or sub-tasks from the available options to assure quality outcomes.
26.What exactly do you know about effort variance?
Ans:
Efforts always play a significant role while accomplishing a task through team collaboration. Variance in efforts or Effort Variance is nothing but the difference in the efforts estimated to accomplish a task with the efforts that are actually required for the same. Special attention is to be paid to the performance of work to know if any variance is there.
27.How will you define Quality Control?
Ans:
It is basically a set of inspections to ensure all the requirements related to quality are met. The primary aim is to eliminate all the errors associated with a task or a project.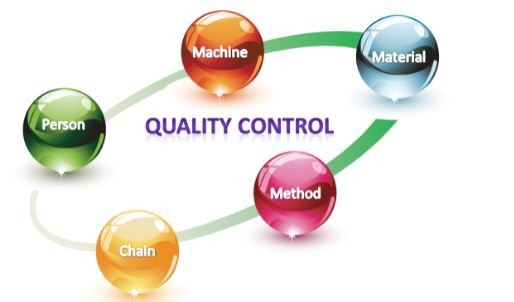 28.In team collaboration, how you will define RAID and how can you say that it is important?
Ans:
RAID means risks, assumptions, issues, as well as dependencies. All these four factors largely matter while handling any project in teamwork. The entire members of a team working on a project must be familiar with them and must pay special attention to keep up the pace all the time. All these factors can largely influence the outcome of a project in case no special attention is paid to them.
29.Do you think dedication and leadership are the prime requirements in a team collaboration?
Ans:
Yes, it is very much true. Unless the team members have no dedication and leadership, it is not possible for them to accomplish the most desired outcomes.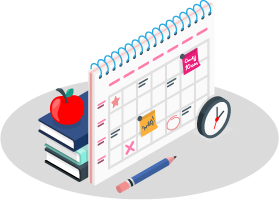 Learn Confluence Certification Training Course to Build Your Skills
Weekday / Weekend Batches
See Batch Details
30.What exactly do you know about processes and process groups in team collaboration? How do they matter?
Ans:
In team collaboration, a process can simply be defined as a method of handling a task. It doesn't just provide information on actions to be taken into account but the right sequence in which they need to be followed. Groups or Process Groups are nothing but an array of processes that are associated with other activities of a project.
31.What do you know about the Confluence tool?
Ans:
Confluence is a fully web-based corporate technology developed by a company called Atlassian Software Company. Confluence can be developed with the help of the JAVA programming language. Confluence tool is mainly used by a team to share the knowledge related to product effectively and also help to collaborate with other teams. The main purposes of using confluences included are capturing project requirements, assign tasks to any specific users, and also helps the team to manage calendars.
32.Mention the differences between Confluence and JIRA?
Ans:
33.What are the basic components of Confluence architecture?
Ans:
Below are the building blocks of confluence architecture:-

SNA services.
Disambiguation engine.
Rule base ontology.
Assertions manager.
Corpus, workspace services.
34.What are the drawbacks of using Confluence?
Ans:
The following are the major drawbacks of using Confluence such as:-

By using Confluence, the scaling is a problem. As products and product teams scale, managing artifacts across the trio and growing needs get harder.
Several PMs and teams might customize the tools and workflow to their preferences which leads to a fragmented approach to product management which is not efficient in the long run.
After some point you start feeling the pinching need for something built especially for product management needs.
35.What Is The Most Important Feature Of Java?
Ans:
Java is a platform independent language.
36.What Do You Mean By Platform Independence?
Ans:
Platform independence means that we can write and compile the java code in one platform (eg Windows) and can execute the class in any other supported platform eg (Linux,Solaris,etc).
37.Are Jvm's Platform Independent?
Ans:
JVM's are not platform independent. JVM's are platform specific run time implementation provided by the vendor.
38.What Is A Jvm?
Ans:
JVM is Java Virtual Machine which is a run time environment for the compiled java class files.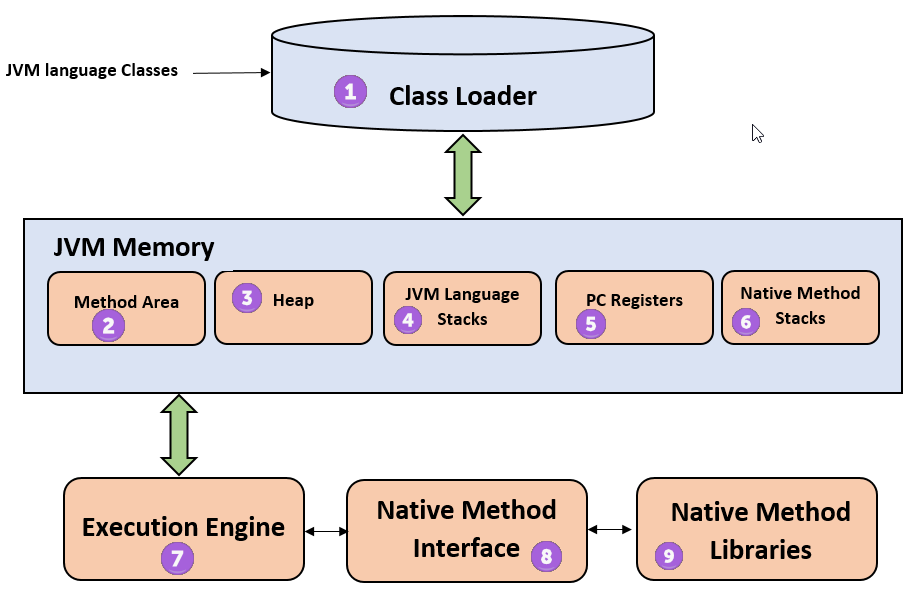 39.What Is The Difference Between A Jdk And A Jvm?
Ans:
JDK is Java Development Kit which is for development purpose and it includes execution environment also. But JVM is purely a run time environment and hence you will not be able to compile your source files using a JVM.
40.What Is A Pointer And Does Java Support Pointers?
Ans:
Pointer is a reference handle to a memory location. Improper handling of pointers leads to memory leaks and reliability issues hence Java doesn't support the usage of pointers.
41.What Is The Base Class Of All Classes?
Ans:
42.What Are Local Variables?
Ans:
Local varaiables are those which are declared within a block of code like methods. Local variables should be initialised before accessing them.
43.What Are Instance Variables?
Ans:
Instance variables are those which are defined at the class level. Instance variables need not be initialized before using them as they are automatically initialized to their default values.
44.Can A Source File Contain More Than One Class Declaration?
Ans:
Yes a single source file can contain any number of Class declarations but only one of the class can be declared as public.
45.When Will You Define A Method As Static?
Ans:
When a method needs to be accessed even before the creation of the object of the class then we should declare the method as static.
46.What Are The Restriction Imposed On A Static Method Or A Static Block Of Code?
Ans:
A static method should not refer to instance variables without creating an instance and cannot use "this" operator to refer the instance.
47.What Is The Importance Of Static Variable?
Ans:
Static variables are class level variables where all objects of the class refer to the same variable. If one object changes the value then the change gets reflected in all the objects.
48.Class C Implements Interface I Containing Method M1 And M2 Declarations. Class C Has Provided Implementation For Method M2. Can I Create An Object Of Class C?
Ans:
No not possible. Class C should provide implementation for all the methods in the Interface I. Since Class C didn't provide implementation for m1 method, it has to be declared as abstract. Abstract classes can't be instantiated.
49.Why Is An Interface Be Able To Extend More Than One Interface But A Class Can't Extend More Than One Class?
Ans:
Basically Java doesn't allow multiple inheritance, so a Class is restricted to extend only one Class. But an Interface is a pure abstraction model and doesn't have inheritance hierarchy like classes(do remember that the base class of all classes is Object). So an Interface is allowed to extend more than one Interface.
50.What Is Externalizable?
Ans:
Externalizable is an Interface that extends Serializable Interface. And sends data into Streams in Compressed Format. It has two methods, writeExternal(ObjectOuput out) and readExternal(ObjectInput in)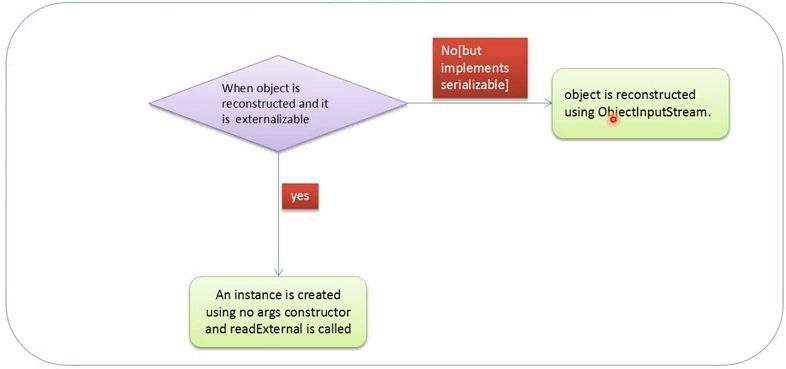 51.Explain What Is Jira?
Ans:
JIRA is an issue tracking product or a software tool developed by Atlassian, commonly used for bug tracking, project management and issue tracking; it is entirely based on this three aspects.
52.Explain What Is A Workflow?
Ans:
Workflow is defined as a movement of the bug/issue through various stages during its life-cycle:-

Created/Open.
WIP ( Work In Progress).
Completed/Closed.
53.List Out The Source Control Programs With Which It Integrates?
Ans:
It integrates with source control programs such as CVS, Git, Subversion, Clearcase, Visual SourceSafe, Mercurial, and Perforce.
54.Is It Possible To Access Jira Cloud Site Via A Mobile Device?
Ans:
Yes, it is possible to access JIRA cloud site via a mobile device. You have to just use the URL of the JIRA cloud site in your mobile web browser.
55.Explain What Is Cloning An Issue?
Ans:
Cloning as issue allows you to create a duplicate of the original issue so that many employees can work on a single issue within a single project. The clone issue can be connected to the original issue. A clone issue holds following the information:-

Summary.
Description.
Assignee.
Environment.
Priority.
Issue Type.
Security.
Reporter.
Components, etc.
56.How Security Setting Is Helpful In Jira?
Ans:
JIRA'S security setting restricts the access to the issue to only those person who is allowed to work on the issue or a member of the chosen security level. Security level of an issue can be set either when the issue is created or when the issue is being edited.
57.Explain How You Can Share An Issue With Other Users?
Ans:
You can email an issue by using the share option in JIRA. You can also email other JIRA users a link to the issue by sharing the issue with them or by mentioning them in an issue's Description or Comment field.
58.Explain How You Can Disable Mail Notification For Bulk Operations?
Ans:
To disable mail notification for a particular Bulk Operations, you have to de-select the "Send Notification" checkbox in the bulk operation wizard.
59.Mention What Is Schemes In Jira?
Ans:
Schemes are a major part of JIRA configuration. It is a collection of configured values that can be used by one or more JIRA project. For instance, Notification Schemes, Permission Scheme, Issue Type Scheme, and so on. There are total seven types of schemes.
60.Mention What Types Of Post Functions Are Carried Out After The Transition Is Executed?
Ans:
Types of Post functions carried out after transition is executed includes:-

Adding a comment to an issue.
Generating change history for an issue.
Updating an issue's fields.
Generating an event to trigger email notifications.
61.What Is Maven?
Ans:
Maven is a project management and comprehension tool. Maven provides developers a complete build lifecycle framework. Development team can automate the project's build infrastructure in almost no time as Maven uses a standard directory layout and a default build lifecycle.
62.What Does It Mean When You Say Maven Uses Convention Over Configuration?
Ans:
Maven uses Convention over Configuration which means developers are not required to create build process themselves. Developers do not have to mention each and every configuration details.
63.What Is Pom?
Ans: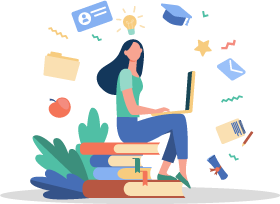 Get JOB Confluence Training for Beginners By MNC Experts
Instructor-led Sessions
Real-life Case Studies
Assignments
Explore Curriculum
POM stands for Project Object Model. It is fundamental Unit of Work in Maven. It is an XML file. It always resides in the base directory of the project as pom.xml. It contains information about the project and various configuration details used by Maven to build the project(s).
64.What Is Maven Artifact?
Ans:
An artifact is a file, usually a JAR that gets deployed to a Maven repository. A Maven build produces one or more artifacts, such as a compiled JAR and a "sources" JAR.Each artifact has a group ID (usually a reversed domain name, like com.example.foo), an artifact ID (just a name), and a version string. The three together uniquely identify the artifact. A project's dependencies are specified as artifacts.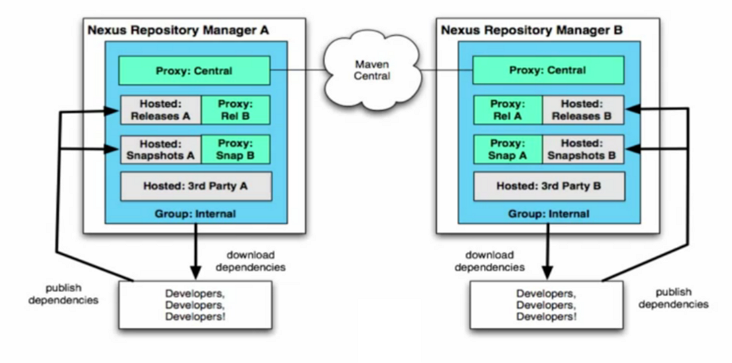 65.Name The 3 Build Lifecycle Of Maven?
Ans:
The three build lifecycles are:-

clean:cleans up artifacts created by prior builds.
default (or build):This is used to build the application.
site: generates site documentation for the project.
66.What Is Maven Build Lifecycle?
Ans:
A Build Lifecycle is a well defined sequence of phases which define the order in which the goals are to be executed. Here phase represents a stage in life cycle.
67.What Would The Command Mvn Clean Do ?
Ans:
This command removes the target directory with all the build data before starting the build process.
68.What Is A Goal In Maven Terminology?
Ans:
A goal represents a specific task which contributes to the building and managing of a project. It may be bound to zero or more build phases. A goal not bound to any build phase could be executed outside of the build lifecycle by direct invocation.
69.What Would This Command Do Mvn Clean Dependency:copy-dependencies Package?
Ans:
This command will clean the project, copy the dependencies and package the project (executing all phases up to package).
70.What Is Build Profile?
Ans:
A Build profile is a set of configuration values which can be used to set or override default values of Maven build. Using a build profile, you can customize build for different environments such as Production v/s Development environments.
71.Are The Android Releases Available In A Rom?
Ans:
No, Android is not yet available in a ROM format. Currently Android is installed by using a clean SD Card, and booted from there. It is booted by running a special application called 'Haret.exe' residing on your SD Card which will terminate the Windows kernel and boot into Linux/Android. It can't easily be run from ROM because a) it's too experimental to risk putting in ROM and then killing a device and b) WinMo does some hardware initialisation that isn't documented, but is needed before Android can run.
72.What Is Android Runtime?
Ans:
Android includes a set of core libraries that provides most of the functionality available in the corelibraries of the Java programming language. Every Android application runs in its own process, with its own instance of the Dalvik virtual machine. Dalvik has been written so that a device can run multiple VMs efficiently. The Dalvik VM executes files in the Dalvik Executable (.dex) format which is optimized for minimal memory footprint.
73.Can I Write Code For Android Using C/c++?
Ans:
Android applications are written using the Java programming language.Android includes a set of core libraries that provides most of the functionality available in the core libraries of the Java programming language.Every Android application runs in its own process, with its own instance of the Dalvik virtual machine. Dalvik has been written so that a device can run multiple VMs efficiently. The Dalvik VM executes files in the Dalvik Executable (.dex) format which is optimized for minimal memory footprint. The VM is register-based, and runs classes compiled by a Java language compiler that have been transformed into the .dex format by the included ?dx? tool.Android only supports applications written using the Java programming language at this time.
74.What Is The Ttl (time To Live)? Why Is It Required?
Ans:
TTL is a value in data packet of Internet Protocol. It communicates to the network router whether or not the packet should be in the network for too long or discarded. Usually, data packets might not be transmitted to their intended destination within a stipulated period of time. The TTL value is set by a system default value which is an 8-bit binary digit field in the header of the packet. The purpose of TTL is, it would specify certain time limit in seconds, for transmitting the packet header. When the time is exhausted, the packet would be discarded. Each router receives the subtracts count, when the packet is discarded, and when it becomes zero, the router detects the discardedpackets and sends a message, Internet Control Message Protocol message back to the originating host.
75.How Is Nine-patch Image Different From A Regular Bitmap?
Ans:
It is a resizable bitmap resource that can be used for backgrounds or other images on the device. The NinePatch class permits drawing a bitmap in nine sections. The four corners are unscaled; the four edges are scaled in one axis, and the middle is scaled in both axes.
76.What Is Sticky Intent?
Ans:
Is there anyway to determine if an Intent passed into a BroadcastReceiver's onReceive is the result of a sticky Broadcast Intent, or if it was just sent.
77.User-generated Content: Report Abuse Which Is The Better Phone – The Iphone Or The Droid?
Ans:
The iphone 4 is better than any other phone. for one it is made out of the same material they use in helicopter and train windows.(atleas from what i haerd)another thing is that the iphone has a better app market. with over 300,000 apps it is far better than the droids 70,000. Also it comes with more accesories and has an antenna to provide better signal while the droid doesn't. People say it has a bad connection but i think not since i have already used it. And last but not leats better resolution. it may have a smaller screen but still its graphics are better.so it all depends on you each one has its ups and its downs but i would go with iphone 4 over any phone especially the "all new droid x"
78.How Long Does It Take To Build An App?
Ans:
Depending on the complexity and how quickly you respond to us you could have an app built in about a month.
79.Describe The Apk Format.
Ans:
The APK file is compressed the AndroidManifest.xml file, application code (.dex files), resource files, and other files. A project is compiled into a single .apk file.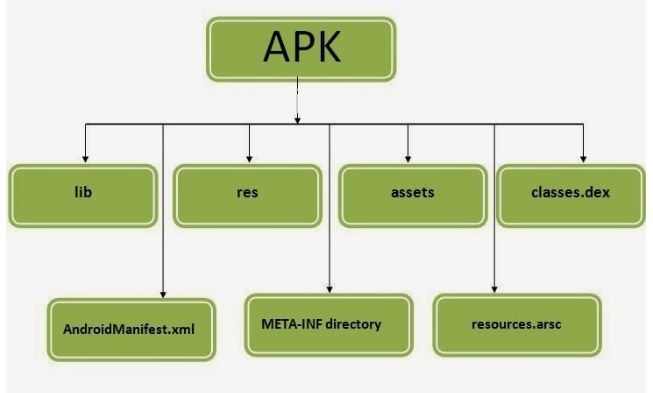 80.Is Sim Pin Code Working?
Ans:
It's supposed to be working, yes, but if you have ANY troubles please DISABLE SIM PIN in WinMo (SIM PIN works on the SIM, but you need WinMo UI to disable it)
81.Why Do You Call It Ant?
Ans:
The ant is acronym of "Another Neat Tool" according to James Duncan Davidson. Ants are very small and can carry heavy weight. So as Job of Apache ant. Its name is called ANT.
82.What Is A Build Tool?
Ans:
A built tool is software which is used to build project, directory structure, copy necessary files to that directory ,compile files ,create jars, set path and class-path ,Build the documentation ,Validate the source code, deploy, debug, and run, clear the workspace.
83.What Are The Capabilities Of Ant?
Ans:
ANT tool is extended by using java classes. The configuration files are XML-based. Each task of building directory tree is executed by using the object that implements the Task interface.ANT provides the cross-platform deployment that can run on any platform.
84.How You Can Explain Ant Property?
Ans:
A project can have a set of properties .A property has name and value .The name is case sensitive and Properties are immutable this mean once set property its will not change. Properties may be used in the value of task attributes.
85.What Is Dependency? How It Is Used Into Ant? What Is Its Use?
Ans:
Dependencies are do something when complete it. In ant we are using dependencies by using an attribute "depends" .In this attribute we have pass values for which the target depends .This mean we first need to execute the target which is passed into this attribute.
86.How We Can Create A Jar Using Ant?
Ans:
To make a jar of classes we need set target as jar. In this target we need to make directory in which jar will stored. Then we need jar tag to make the jar .In this tag we have pass two attributes first is name of destination directory and second one is the name of base directory where our all class files are stored .We need a manifest to create a jar file. In manifest tag we have pass two attributes first is name of manifest file name and second is its value.
87.How You Can Prepare A Project In Ant?
Ans:
We can prepare a project by making a build.xml as a build file and using following tag. Inside this tag we have defined standard targets (such as build, clean etc), etc.
88.What Is Different Between Ant And Make?
Ans:
The most important difference between Ant and Make is that Ant uses XML to describe the build process and its dependencies, whereas Make uses its Makefile format. By default the ant XML file is named build.xml.
89.How We Can Set Path Path And Classpath Into An Ant Build File?
Ans:
Ant does not need to set class path.
90.Explain How To Make Ant User Interactive?
Ans:
The org.apache.tools.ant.input.InputHandler interface is used to implement the user input. To perform the user input, the application creates InputRequest object and this object will be passed to InputHandler. The user input will be rejected if it is invalid.The InputHandler interface has exactly one method, by name handleInput(InputRequest request). This method throws org.apache.tools.ant.BuildException, if the input is invalid.
91.How Would You Explain The Concept Of "infrastructure As Code" (iac) ?
Ans:
It is a good idea to talk about IaC as a concept, which is sometimes referred to as a programmable infrastructure, where infrastructure is perceived in the same way as any other code. Describe how the traditional approach to managing infrastructure is taking a back seat and how manual configurations, obsolete tools, and custom scripts are becoming less reliable. Next, accentuate the benefits of IaC and how changes to IT infrastructure can be implemented in a faster, safer and easier manner using IaC. Include the other benefits of IaC like applying regular unit testing and integration testing to infrastructure configurations, and maintaining up-to-date infrastructure documentation. Devops Video Training.
92.How Is Chef Used As A Cm Tool ?
Ans:
Chef is considered to be one of the preferred industry-wide CM tools. Facebook migrated its infrastructure and backend IT to the Chef platform, for example. Explain how Chef helps you to avoid delays by automating processes. The scripts are written in Ruby. It can integrate with cloud-based platforms and configure new systems. It provides many libraries for infrastructure development that can later be deployed within a software. Thanks to its centralized management system, one Chef server is enough to be used as the center for deploying various policies.
93.Why Are Configuration Management Processes And Tools Important ?
Ans:
Talk about multiple software builds, releases, revisions, and versions for each software or testware that is being developed. Move on to explain the need for storing and maintaining data, keeping track of development builds and simplified troubleshooting. Don't forget to mention the key CM tools that can be used to achieve these objectives. Talk about how tools like Puppet, Ansible, and Chef help in automating software deployment and configuration on several servers.
94.What Are Vagrant And Its Uses?
Ans:
Vagrant used virtual box as the hypervisor for virtual environments and in current scenario it is also supporting the KVM. Kernel-based Virtual Machine. Vagrant is a tool that can create and manage environments for testing and developing software. Devops Training Free Demo.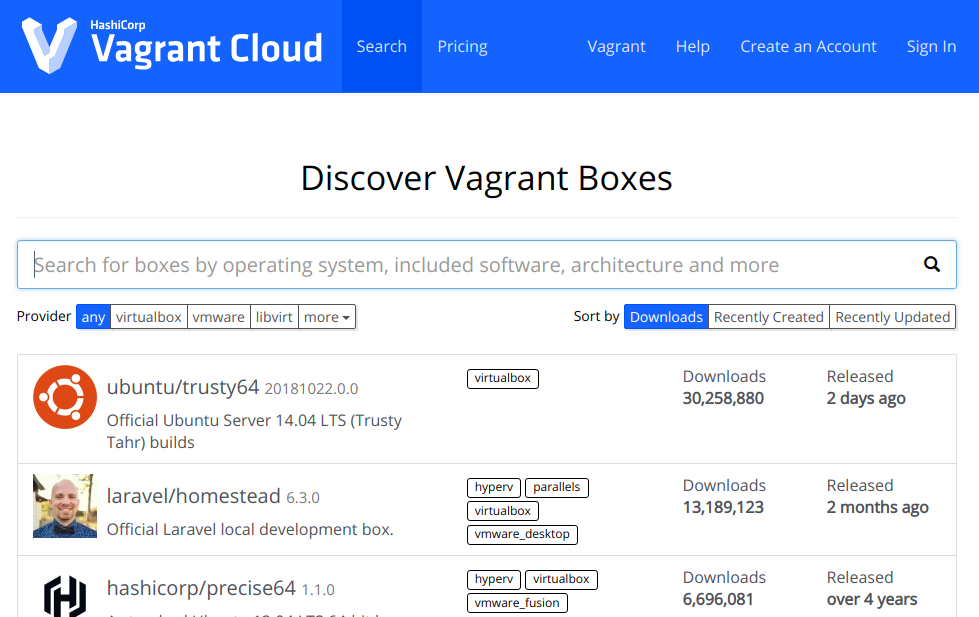 95.How Devops Is Helpful To Developers ?
Ans:
To fix the bug and implement new features quickly. It provides the clarity of communication among team members.
96.What Is The Most Important Thing Devops Helps Us Achieve?
Ans:
According to me, the most important thing that DevOps helps us achieve is to get the changes into production as quickly as possible while minimizing risks in software quality assurance and compliance. This is the primary objective of DevOps.
97.What Is The Need For Devops?
Ans:
According to me, this answer should start by explaining the general market trend. Instead of releasing big sets of features, companies are trying to see if small features can be transported to their customers through a series of release trains. This has many advantages like quick feedback from customers, better quality of software etc. which in turn leads to high customer satisfaction.
98.What Exactly Do You Know About Release Planning?
Ans:
It is basically a common approach in Bamboo. It must be done at least once a week. There are certain features that make it simply the best approach. Rough estimations are generally done when it comes to the starting backlog. Everything is calculated in points and everything in the release planning in Bamboo is best on same.
99.Tell Anything You Know About The Success Factors Of Atlassian Bamboo?
Ans:
It is basically an easy task to implement the tools but making the best use of this approach can be a very daunting time depending on a few factors. Something that matter the most is how frequently is you commit the code. It must be done at least once a week.
Strategic Enterprise Management Sample Resumes! Download & Edit, Get Noticed by Top Employers!
Download
100.How Will You Treat A Failure In Atlassian Bamboo?
Ans:
Basically, the chances for this are very less. However, in case it happens, the very first thing to consider is nothing by running the default error detector in the Atlassian Bamboo. It is an accurate approach and most of the time it simply indicates what is wrong in it. Next thing to pay attention to if there is a specific node that is creating the blockage at the network and annoying the traffic.