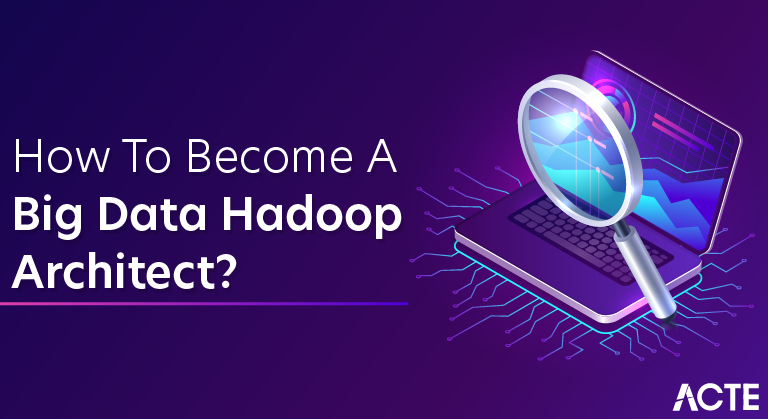 How to Become a Big Data Hadoop Architect? [Job & Future]
Last updated on 15th Jul 2020, Blog, General
It said that the big data Hadoop architects Professionals are the bridge between technology and the business. With updating world technologies, the business needs to be updated too. And this is why the big data Hadoop architect is required in each business!
The big data Hadoop architects have to plan and design the big-data system, equip the Hadoop application and the major one is to cope-up with the large-scale development. There're various IT fields, but among them, Hadoop architects have been the highest-paid professionals of all.
According to statistics, the Hadoop architects' annual income is approximately rupees 15,227,600 approximately. Nowadays, every big company aims to make big data analysis, and hence, so do the big data architects would have much more importance.
All of the above information sounds much more interesting but before you start dreaming, let's see what are the requirements that you should meet to be the big data architect.
Basic requirements
To become the big data architect you should have the skills for data investigations and managing advanced data mining. Handling the structural and non-structural data can become tricky sometimes. Hence, years of practice are required.
The following are requirements for making a career in the big data architect.
Massive data architecting quality is required as there would be plenty of different data that
she/he has to analyze in a short period.
One should be familiar with the trending technology and all types of programming languages such as HTML5, JavaScript, Python, etc.
Cloud computing is trending nowadays. Hence, one should have well experience in managing cloud computing. Cloud computing means the delivery of the services of a computer such as storage, servers, databases, networking, software, and much more for making the changes in the business needs.
Besides cloud computing, data architects should have well experienced in NoSQL and MapReduce management.
Being the data architect, you have to deal with all types of data integrations and applying the data from various sources.
Now let's have detailed information about the various data architect certifications courses in terms of their benefits and role.
1. Big data and Hadoop developer
Big data and Hadoop developer is the best start for being the big data architect.
Roles
This course includes various assignments that make you well experienced in managing big data. This course will make you familiar with the Hadoop environment, MapReduce that includes abstractions in MapReduce and the concept of the HDFS.
It also makes it easy for you to understand RDD in the Apache spark and to deploy the cluster in Hadoop. Moreover, at the end of this course, you would be able to work on the big analytic data by using Pig, YARN, and Pig.
Benefits
For clearing the CCA175 ( Cloudera spark and Hadoop developer certificate) this course is necessary. Bypassing this course with seven colors, the consistency of being chosen one in the top MNCs jobs increases
2. Apache Spark and scala
This course helps you to deal with spark and scala programming. Doing this course will give a clear differentiation between the Sparks and the Hadoop.
Role
This course would make you learn about the apache spark and scala programming. It makes you familiar with the implementation of sparks programming on the cluster. You would be able to use programming languages such as Python, Scala, and Java while writing the spark application.
In this apache spark and scala programming, you would be able to deal with various sparks algorithms, RRD, and its operation.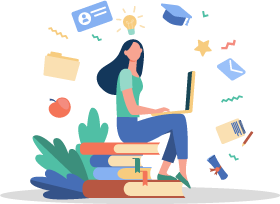 Be An Expert in Hadoop with Hands-on Practical Big data Hadoop Certification Training By Top-Rated Instructors
Instructor-led Sessions
Real-life Case Studies
Assignments
Explore Curriculum
Benefits
For clearing the CCA175 (apache spark component of the Cloudera Spark and Hadoop developer certification) with flying colors, this course is required. It will help you in decision making for optimizing business. And if you are planning to implement the IoT then this is the best course for you.
Many companies are looking forward to implementing IoT and hence, having this certificate increases for a chance to be chosen one.
3. Apache storm
This engine processes the big data in much less time compared to Apache and storm. For higher output, the Hadoop is integrated with it.
Role
In this course, you would be familiar with the different nodes of the storm. By learning the different nodes you would be able to manage to assign multiple tasks to a machine and monitoring their output or performance.
Moreover, the various concepts of the storms such as topology, stream, spout, and bolt will be familiar to you as well.
Benefits
The apache storm produces massive data per second and many companies are looking forward to using this technology. There is a very high demand for this big data architect and the demand is growing annually.
Moreover, this course will not be limited to some of the software industries but also various telecommunications, weather forecasting, social media platforms, etc. have a great demand for this course.
What are the special requirements for big data architects?
The particular job requirements for big data architects are:
The ability to understand and also communicate the way by which the big data gets its business; whether it is through faster management skills or not.
Another requirement is the ability to work with diverse data, which is quite huge and is formed from a variety of sources.
Should have skills in big data tools and technologies; it includes technologies like the Hadoop, accumulo, MapReduce, Hive, HBase, panoply and redshift.
A big data architect has to be good in a lot of things; they need to have the experience of designing and implementing.
Six steps to launching a successful Data Architect career
Step 1: Obtain your undergraduate degree
Appropriate bachelor's degrees are in computer science, computer engineering, information technology, or a related field. Data architects usually have very solid backgrounds in application design, systems development, and information management. You'll want to successfully complete coursework in these topics, as well as in computer programming, web development, operating systems, systems analysis, and technology architecture.
Step 2: Complete an internship
Data architecture is not usually an entry-level job. Therefore, you'll want to gain as much experience early on as you can to prepare you for this role. Look for internships in IT fields that help you build skills in application architecture, network management, and performance management.
Step 3: Gain work experience in information technology
Again, your first job title probably won't be "data architect." You'll likely need at least 3-5 years of job experience with proven project success before becoming a data architect. Apply for entry-level jobs in programming or database administration. Continue to work on your skills in database design, development, management, modeling, and warehousing.
Step 4: Get hired as a data architect
After the necessary training and years of experience, you'll be ready to start your career in data architecture. Look for jobs in finance, large educational entities, healthcare firms and insurance companies, businesses, and other organizations that take in and process large amounts of client data. You can also find success looking for data architect jobs with computer manufacturers and software corporations.
Step 5: Earn professional certifications
The most well-known professional certificate is the CDMP (Certified Data Management Professional), offered by the Institute for Certified Computing Professionals. This certificate requires candidates to have 2 years of work experience as well as a bachelor's degree before taking the certification exam, either at the "practitioner" or "mastery" level.
Step 6: Pursue a Master's degree
A master's degree is preferred for many senior positions in data architecture. The best options are master's degrees in computer science or data science.
What is a Data Architect?
Data architects are generally senior-level professionals, and are highly valued in large companies. They use sophisticated computer design skills to develop databases for organizations, allowing for the collection and analysis of big data. Data architects must be creative problem-solvers who use a vast amount of programming tools to innovate and design new solutions to store and manage data.
What does a Data Architect do?
A database architect helps a company understand its strategic goals with regards to data management, and works with software designers and data engineers to develop plans for new integration of databases. Data architects must have keen business intelligence to work with higher level officials in a company and assess the particular needs of that company. Keeping aware of industry trends, data architects then create a new platform that can function for many people and in many areas.
Data architects are also in charge of scheduling updates and improvements to the database they have created with minimal impact to the company. This can mean that a data architect must work long hours and/or on the weekends to complete projects and updates on time.
Data Architect job description
Communicate with many different company stakeholders to assess needs and goals
Evaluate current data architecture and databases
Plan end-to-end model for data consumption and analysis
Code new data architecture, integrating existing databases
Use ETL (extract, transform, load) best practices in the creation of the database
Research and discover new methods to acquire data
Monitor databases and report on effectiveness and accuracy, updating as needed
Maintain security of the database, and create standards to ensure that the system is safe
Preserve a repository of all data architecture artifacts
Skills needed to become a Data Architect
Data architects are highly trained workers, who are fluent in a wide range of programming languages as well as other technologies, and must be good communicators with keen business insights. Data architects must have strong attention to detail, as any problems in coding can cost a business millions to repair.
Technical skills involved with being a data architect include strength in:
Applied math and statistics
Data visualization and data migration
RDMSs (relational database management systems) or foundational database skills
Database management system software, especially Microsoft SQL Server
Databases such as NoSQL and cloud computing
Hadoop technologies, like MapReduce, Hive, and Pig
Information management and data processing on multiple platforms
Machine learning
Data mining and modeling tools, especially ERWin, Enterprise Architect, and Visio
Programming languages, especially Python and Java, as well as C/C++ and Perl
Operating systems, including UNIX, Linux, Solaris, and MS Windows
Application server software, especially Oracle
Backup/archival software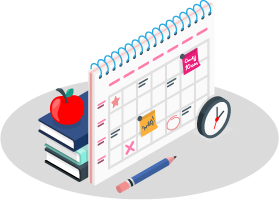 Start Your Hadoop learning Journey from Big data Hadoop Certification Training Course By Experts
Weekday / Weekend Batches
See Batch Details
Successful data architects have a number of other business skills. Though they must have a depth and breadth of experience in the field, data architects must also be creative problem-solvers, who are ready to innovate new solutions, and change along with evolving technology.
As data architects are often senior officials on a project, they must be able to effectively lead members of a team, such as data modelers, data engineers, and database administrators. They must also be able to communicate solutions to colleagues with non-technical backgrounds. Finally, data architects should have a deep knowledge of their own particular industry, including best practices and trends for how data is collected, stored, and analyzed in that industry.
Data Architect salary
According to recent information from payscale.com, "a data architect earns an average salary of $111,139 per year." The highest paying data architect jobs require expertise in Apache Hadoop. Data architects can expect to make much higher salaries with 10 or more years of experience. The highest-paid data architects are in Silicon Valley, with other higher-than-average salaries in Washington, D.C. and New York City.
Data Architect job outlook
Data architects report high job satisfaction, probably due to the fact that the role presents new and important challenges every day. The role will certainly continue to change as technology evolves, and the best data architects welcome this change by staying up-to-date with new systems and languages. Massive amounts of data are generated by the minute, and data architects are necessary to solve problems on a daily basis, as well as take the long view and try to imagine what problems a company will face in 3-5 years.
More and more companies are realizing that data architects are one of the most important links in the data chain. As one big data architect at IBM put it, "More data actually doesn't make us smarter if we don't have the ability to consume it." Businesses of all types have come to understand that data architects are necessary to introduce order into the chaos and provide access to data that data scientists and analysts can then mine for business solutions.
Big Data Hadoop Sample Resumes! Download & Edit, Get Noticed by Top Employers!
Download
The decision-making power for data analysis and he/she should also possess the quality of architecting the massive data.
Should know about machine learning as it is crucial; pattern recognition, clustering for handling data and text mining is a few essentials.
A person should have a keen interest and experience in programming languages and all the technologies that are latest. All kinds of JavaScript frameworks like HTML5, RESTful services, Spark, Python, Hive, Kafka, and CSS are few essential frameworks.
A big data architect should have the required knowledge as well as experience to handle data technologies that are latest such as; Hadoop, MapReduce, HBase, oozie, Flume, MongoDB, Cassandra and Pig.
Should know how to work in cloud environments and also should have the experience and knowledge of cloud computing.
Experience in data warehousing and mining is a compulsion.