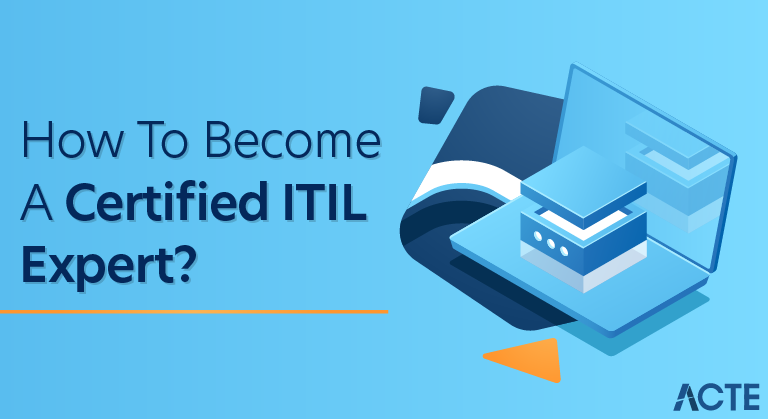 How to become a Certified ITIL Expert? [Job & Future]
Last updated on 13th Jul 2020, Blog, General
The first step in earning an ITIL Expert Certification is the same across the board: completing the ITIL Foundation Training course. This is an introduction to the basics of ITIL, or the Information Technology Infrastructure Library. The course is worth two credits, and it takes three full business days to complete.
Participants will be familiar with the benefits of ITIL, the vocabulary commonly used throughout training and the various stages that make up the ITIL service lifecycle.
Earning 15 Additional Credits in ITIL Training
After completing the ITIL Foundation Training course, anyone hoping to earn the ITIL Expert certification will need to earn an additional 15 credits within the ITIL training catalog. Typically, candidates for the certification will complete courses within either the Intermediate Capability Stream or the Intermediate Service Stream.
Capability classes might include planning protection and optimization, service offerings and agreements, operational support and analysis or release, control and validation. Available courses in the service stream include service design, service operation, service strategy, continual service operation and service transition.
Completing the full 15 credits can take a while, even if the courses are taken back to back. However, upon completion, candidates will be ready for the final course that solidifies their title as ITIL Expert.
Completing the MALC Program
After the ITIL Foundation course and the subsequent 15 credits focused on either capability or service, anyone eager to become an ITIL Expert will have one final class to complete. The Managing Across the Lifeycle class, or MALC, is a five-day program that ends with a comprehensive exam.
The course curriculum focuses on how to be a leader through ITIL implementation as well as how to organize staff and assess changes. Once completed, students will officially be ITIL Experts, and they will be ready to take on the challenge of leading a team or a business to ITIL success.
What path should I take?
Axelos does not impose a certain path but cautions candidates on the overlaps between certain modules e.g. Service Operation (SO) with Operational Support and Analysis (OSA). Also, they advise it would be beneficial for your MALC exam to have Service Strategy (SS) and Continual Service Improvement (CSI), but it is not mandatory.
I found it useful to do the CSI before the MALC, but it all depends on your situation. Do not get caught in someone else's experience or cookie-cutter / guaranteed success approaches; start from your current role, map where you want to get and find the path that makes the most sense in your case.
In a future article, I will cover how the split between the Intermediate modules (Lifecycle and Capability) has evolved since v3 was released.
Conclusion: Build your own path.
How many ITIL Experts are there?
There are two ways for someone to hold an ITIL Expert certificate:
complete the v2 Manager and they passed the Managers Bridge exam
complete the MALC (with full 22 credits) on the v3 path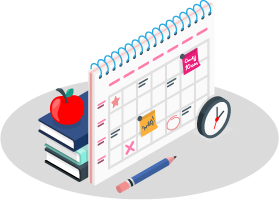 Enroll in Instructor-led ITIL Certification Training Course to UPGRADE Your Skills
Weekday / Weekend Batches
See Batch Details
The huge spike you see in 2011 is due to the shift from v2 to v3; many people with a v2 Manager certificate wanted to keep it relevant, hence the Manager Bridge exam.
Will Axelos use the same approach for the 2018 update? I don't know, but I think it would be even more disruptive, due to the v3 complexity and number of modules.
In 2012 and 2013, we have noticed a fair increase compared to pre-2011/2012 values, with a stabilisation throughout 2014-2016. Here again, the numbers for 2017 are only estimates, based on the data for Q1 and Q2.
Conclusion: There are ~30k ITIL Experts.
Note: I challenge Axelos or anyone with more relevant or accurate data to prove me wrong.
Many people How reach Expert level?
Not all people are willing nor they need to achieve ITIL Expert level. Over the years, the percentage of people reaching this level has stabilised at 2.2-2.6%. With the huge numbers of Manager Bridge in 2011, the overall average is 2.7%.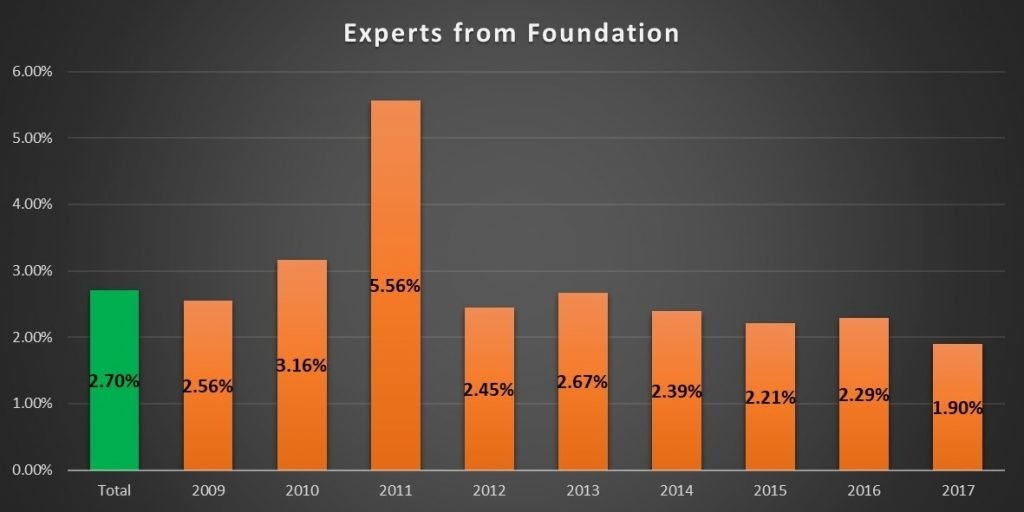 Conclusion: ITIL Expert is not for everybody; nor should you consider it a trivial exercise. On the other hand, if you want to obtain this level of ITIL certification, please do it for the right reasons, not to add certificates to your "collection". If there is a real benefit to your activity and personal development, you will find a wide community willing to assist in many ways, share information, knowledge, and experiences.
I had been using ITIL concepts for many years, without being aware of its existence as a framework. When I followed the Foundation training and passed the exam, I thought I understood and knew ITIL. Then I followed the first Intermediate training, and saw how many more things I was missing. Later on, I got to complete the MALC training and become ITIL Expert; at this point, I realised how many more things there are to learn. In brief, I have embraced ITIL (with all its flaws) as a journey, not as an end-goal, and it has changed the way I see the services being delivered around us, and not just by IT, but in all areas.
Route to ITIL Expert certification
There are many possible combinations of modules from the ITIL framework available to those wishing to attain the ITIL Expert certificate, but there are some key requirements:
All candidates must hold the ITIL Foundation certificate or a Bridge certification equivalent
Candidates must have earned a minimum total of 17 credits from the Foundation and Intermediate modules.
The Managing Across the Lifecycle (MALC) module must then be taken and passed to achieve a total of 22 credits, which is the minimum required for the ITIL Expert certificate.
Once you have successfully completed all ITIL modules required and have earned sufficient credits, you will have achieved a balanced knowledge across the full ITIL service lifecycle and can be awarded the ITIL Expert certificate.
While candidates can earn 17 credits through various learning paths leveraging any combination of the Foundation and Intermediate courses, the experience of trainers worldwide has shown that students wishing to pursue the Managing Across the Lifecycle (MALC) module benefit from taking the Continual Service Improvement and Service Strategy modules from the ITIL Intermediate certification scheme as part of their learning path.
Candidates who hold the earlier Service Manager or Practitioner qualifications can use these certificates towards the ITIL Expert certificate.
MALC Exam
The MALC module sits between the Intermediate and Expert certifications and is the final required certification gaining Expert status. It is intended to help you apply and integrate your knowledge of ITIL in real-world settings and in your own workplace.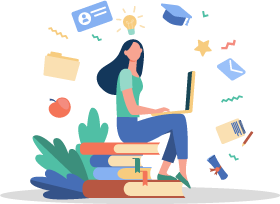 Get ITIL Certification Training with Advanced Topics From Real-Time Experts
Instructor-led Sessions
Real-life Case Studies
Assignments
Explore Curriculum
MALC Examination Format
Multiple choice examination questions
10 questions per paper
35 marks required to pass (out of 50 available) – 70%
120 minutes' duration
Closed book.
The ITIL intermediate certification modules are designed to produce the competent ITIL experts in specific areas like-
OSA (operational support & analysis)
PPO (planning, protection and optimization)
RCV (release, control and validation)
SOA (service offerings and agreements)
ITIL service operation
ITIL service transition
ITIL managing across the lifecycle …
7 Key Benefits of Having ITIL Skill:
ITIL is a globally recognized set of the best in class management practices. ITIL certification helps you know the widely used concepts, terms, and processes to improve the organization's growth. More numbers of organizations in almost all the business sectors are accepting ITIL implementation as a necessity to survive in the competitive marketing environment. Before joining any particular ITIL training course, you need to know the benefits for performance and career boost. The key benefits experienced by the most of ITIL certified experts, irrespective of their role in services management, are:
Career Boost:
The successful completion of ITIL course gives you a globally recognized qualification and expertise; therefore, you are paid better. Numbers of project experts accept that they got 15% salary hike after getting ITIL certification. Besides the salary aspect, you get wider landscape with more opportunities to progress.
Itil Sample Resumes! Download & Edit, Get Noticed by Top Employers!
Download
ITIL Certification Course: Is It For You?
More and more organizations worldwide are adopting time-tested ITIL framework; so, the job trends make ITIL training a smart choice for IT services professionals. ITIL certification courses are designed to benefit –
Professionals engaged in a business sector but planning to move a company providing IT services.
IT service management professionals willing to update their skills
Mid-level & senior-level IT professionals
IT consultants