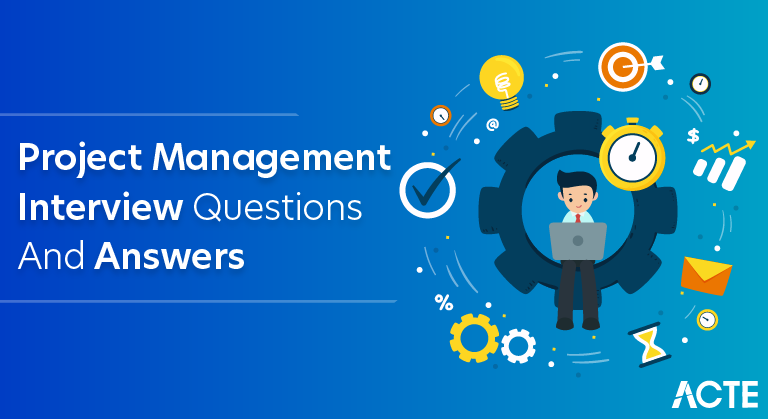 25+ Project Management Interview Questions + [ Job References ]
Last updated on 04th Jul 2020, Blog, Interview Questions
These Project Management Interview Questions have been designed specially to get you acquainted with the nature of questions you may encounter during your interview for the subject ofProject Management . As per my experience good interviewers hardly plan to ask any particular question during your interview, normally questions start with some basic concept of the subject and later they continue based on further discussion and what you answer.we are going to cover top 100 Project Management Interview questions along with their detailed answers.
We will be covering Project Management scenario based interview questions, Project Management interview questions for freshers as well as Project Management interview questions and answers for experienced.
Q1. How do you handle any changes to the project?
Ans:
A project manager's strength lies in his/her ability to display a high level of adaptability. Nobody wants changes in a project and are not entirely unavoidable. You must approach this question with great wit and convince the interviewer that you are capable, having handled such situations before.
Q2. Define Planned Value, Actual Cost and Earned Value?
Ans:
Planned Value is the value of the project that has been estimated and approved before the project starts. Actual Cost is the total cost or the amount of money spent during the project. Earned Value is the value earned in the completion of the project. These three elements together form Earned Value Management (EVM).
Q3. What is a Fishbone diagram and when to use it?
Ans:
Fishbone Diagram or Ishikawa Diagram is a visualisation tool to understand the potential causes of a problem to identify its root causes. It is used usually in brainstorming sessions so that the team's conversation is focussed on the actual problem and not stray away towards only the symptoms.
Q4. What values do you think a project manager should have?
Ans:
Everybody has their own idea of values. However, it should focus on the job profile and associated with project management.
Q5. Tell me about your career path and what brought you to project management?
Ans:
This question is easy; you just need to provide a brief description of your previous work experiences and tell how you ended up being a project manager. However, you should understand that project management is the main focus here and most of it should converge towards proving that it was through the right skills and experience that you are here now.

Q6. What performance metrics do you use to determine if a project is going as expected?
Ans:
The ability to understand if a project is going in the right direction is a core skill of a project manager and performance metrics will help in that matter. Some of the useful performance metrics are Cost Variance, Resource Utilisation, Quality, Customer Satisfaction and Gross Margin.
Q7. What strategy do you follow to mitigate the risks involved in a project?
Ans:
There will always be risks involved in a project; sometimes even before you start it. You must be able to give the interviewer enough points on different areas where you can work so that there are effects of risks.
Q8. Did you ever face any challenges while managing projects? How did you handle those challenges?
Ans:
With the responsibilities of a project manager, comes a lot of challenges. So pick out one which you have been successful in handling. Give the various ways how you have handled and the strategy you came up with.
Q9. Which of the methodologies have you used in your projects? Why do you prefer it over others?
Ans:
There are various methodologies — Agile, Waterfall, etc. — which are used in project management. Be well-prepared about the various pros and cons of each methodology that you have used. Never mention the ones that you haven't used.

Q10. What do you know about the critical path of a project? What steps will you take if you find that one of your tasks is going to take more time than expected?
Ans:
To put simply, the critical path of a project is all the key tasks that are required to complete a project. There are ways to shorten task time. E.g. adding an extra person to the project on the contract or from a different team to complete the particular tasks.
Q11. What's your background, personally and professionally?
Ans:
It's important to get a snapshot of the applicant to bring their project manager resume into sharper focus. Knowing a bit about their life story can inform how they might respond to issues at work, and whether they will fit into the corporate culture. The same goes for their professional history. Staying at a single job for a long time can be either bad or good, but you won't know until you put their choice into context.
Q12. Have you worked in this industry before?
Ans:
Does the candidate have experience in your industry? If they don't, it's not a game-closer. Much of project management is the same from industry to industry. Perhaps they have strong skills that relate to your industry, even if they don't have direct experience. However, if they do have experience in your field, that's a plus, so ask how those relevant projects panned out. Note how confidently they answer. You want an authentic person who is comfortable in the position.
Q13. What was a challenging project, and how did you manage it?
Ans:
This takes the conversation from the theoretical to the practical. You can see how the person responded to real-life problems, which helps you determine how they would manage projects at your organization. This question also provides a sense of the person, such as how they lead teams and deal with conflicts. By asking about a challenging project, you can see how they act when pushed to their limits and beyond.
Q14. What's your leadership style?
Ans:
about managing a project will inevitably lead to a discussion of leadership style. There are many ways to lead, and all have their pluses and minuses. Depending on the project, a project manager might have to pick and choose how they lead, ranging from a top-down approach to servant leadership. See how well-versed they are on leadership techniques.
Q15. What's your communication style?
Ans:
This is another classic question that directly stems from asking about managing projects and leadership. A project manager is nothing if not an effective communicator. They need to be able to speak to team members, stakeholders, vendors, etc. Each group will need a slightly different approach. Stakeholders want the broad strokes, while teams will need more detail. If a project manager can't clearly communicate, the project is doomed before it has begun.
Q16. When do you know the project is off-track?
Ans:
Every project hits a snag along the way, but not every project manager is aware of that delay until it's more pronounced or even beyond repair. The ability to monitor and track the progress of a project and tell immediately when it's not meeting the benchmarks you set in the planning phase is perhaps the most important duty of a project manager. ProjectManager.com has project dashboards to help project managers spot issues before they become serious problems.
Q17. If the project is not adhering to schedule, how do you get it back on track?
Ans:
Knowing that a project is not keeping to its schedule is only as important as being able to get the project back on track. Once a project manager is aware of the discrepancy between the actual progress and the planned progress, what steps do they take to get the project back on time without jeopardizing the enterprise? Any project manager worth hiring will be able to answer this with practical specifics. On these types of questions, it's best to answer with the STAR method.
Q18. What's your ideal project?
Ans:
The ideal project is the one that you're hiring for of course! But seriously, try to get them to answer honestly. It will let you know what sort of projects they prefer to work on. In doing so you'll get a better feel for what kind of work excites them and maybe even what they excel at. This can help you place the project manager with the right project, or help them adapt to the project you're hiring them to manage.
Q19. Do you have budget management experience?
Ans:
It helps to drill down into specific experience. Naturally, if the candidate has specific skills they'll be briefly sketched in the resume, but here's your opportunity to get a deeper sense of where they stand in terms of budget management. Project managers are known as planners. They schedule and lead teams to success. But there's often money involved, so they better know how to handle a budget.
Q20. Have you managed remote teams and outsourced resources?
Ans:
Not all projects are executed under one roof. With more dynamic project management tools and a global workforce to choose from, many project managers might never meet the members of their team, at least in the real world. Then there are the necessary resources that will be outsourced, which involves a different management technique than when working with employees. Knowing how they would manage people and resources can be a crucial point in your decision to hire or not to hire.
Q21.What, according to you, is an important skill for a project manager to succeed?
Ans:
Well, if you are a project manager you might already be thinking that there can't be one skill that is enough to be successful. And, you are right. Your answer could be leadership skills, communication skills, or time management skills. What the interviewer is looking for is the justification for the answer. So, before you blurt out anything, have your reasons ready.
Q22.How do you begin a newly assigned project?
Ans:
Through this question, the interviewer is essentially trying to check your clarity of thought. He/she wants you to describe the important first steps you need to take to ensure the success of a project. A good manager would try to understand 'what' of the project before 'how'. What it means is you first try to understand what is the objective or purpose of the project before diving into how to achieve the goals of the project. Hence, anything on the above lines would get you some brownie points.
Q23. Where do you see yourself in one year time?
Ans:
This is a top project manager interview question. The answer shows whether you have realistic expectations from the job you are applying for. It helps the interviewer check if your personal goals align with that of the company.
If you are applying for an entry-level position, it might be too ambitious to say 'I want to be the CEO of this company'. It helps to research on the employee growth in the company and estimate where you could reach with your best performance in the next one year. On the other hand, if you are applying for a senior position, you can talk about how you wish to take the company forward and what your contribution towards that would be.
Q24. How important is it for a project manager to be 'proactive'?
Ans:
By very nature, projects are unpredictable. Hence, it is essential that a manager anticipates problems that can occur and plans ahead. Your answer then has to reflect the importance you attach to proactive project management. Show the interviewer that you can handle risks and rise to the challenges that can occur during the course of the project.
Q25. What are the knowledge areas relevant to doing a project?
Ans:
This is a kind of question for which you need to have the answer ready. PMBOK guide describes 10 knowledge areas. Read about them in detail and try to paraphrase in your own words.
Q26.Describe all the steps involved from the time of project initiation to project completion?
Ans:
The best answer for this question would be scenario-based. Sometimes, the interviewers themselves give a hypothetical project and ask you how you would handle it.
For each stage phase the project follows, briefly mention the following:
The main objective of that phase
The key people involved
Your role in each of those phases
Q27. What qualities are required to be an effective project manager?
Ans:
This question is different from the one in which you are asked to name only one skill. Apart from technical skills, mention leadership skills, time management skills, decision-making skills, prioritization skills, risk management skills etc. The follow-up question can be about how a certain skill helps. So, do prepare a justification for each of the skills you talked about.
Q28. Did your colleagues or your manager ever challenge your decisions?
Ans:
Many people think that it's better to say 'no' to this question and move on to the next. But, disagreements in projects are quite common. So, it is extremely unlikely nobody disagreed with your decisions (Especially, if you are a senior project manager). So, it's better to say yes and go on to describe how you handled the situation. Show that you are a person who can take feedback constructively and can take everybody along with you in a collaborative manner.
Q29. How do you ensure your team stays on track to meet project deadlines?
Ans:
A sample answer can be 'I clearly communicate what the expectations are before the team starts to work on the task. I regularly take updates on the progress and if there is a lag anywhere I make myself approachable for the team members to discuss their problems. Also, I appreciate and give feedback once the project is completed to keep them motivated'
Q30. Do you know anything about Pareto principle/analysis?
Ans:
This is again a knowledge-based question. The Pareto principle states that 80% of the results come from 20% of the actions. This is a statistical analysis that is used by project managers to prioritize work. If you have enough experience as a project manager, most likely you have used this principle or at least a variation of it. Apart from explaining what it is, talk about how you used it in your previous job (if you did)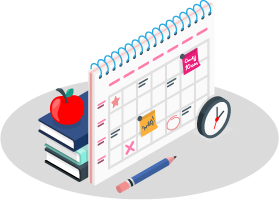 Best Hands-on Practical Project Management Course to Build Your Skills
Weekday / Weekend Batches
See Batch Details
Q31. Name the ten key knowledge areas as mentioned in the PMBOK Guide?
Ans:
Integration Management, Scope Management, Time Management, Cost Management, Quality Management, Human Resource Management, Communications Management, Risk Management, Procurement Management, and Stakeholder Management.

Q32. What is RAID in project management and why is it necessary to create a RAID log?
Ans:
RAID is an acronym for Risk, Assumptions, Issues and Dependencies. A RAID log is important for a project manager to track anything that would impact a project now or in the future.
Q33. What is a Decision Support System (DSS)? How many types of DSS are there?
Ans:
DSS is a software system that helps in the decision making process in project management. There are two types of DSS: structured and unstructured.
Q34. What do you understand by the Pareto (also known as 80/20 rule) principle/analysis?
Ans:
It is a decision-making technique through which by doing 20% of the work you produce 80% of the desired result.
Q35. How do you estimate using three-point estimating methods?
Ans:
It is the best technique to develop estimates for your project. There are three steps:
Identify the positive and negative risks involved in the project
Then make three estimates — Best Guess (BG), Pessimistic (P), and Optimistic (O) estimates
The final step is to calculate the mean and standard deviation using the formulas: (O+4BG+p)/6 and P – O/6 respectively.
Q36. Do you prefer working on a single project or multiple projects at the same time?
Ans:
You must always show your enthusiasm to the interviewer, but also be honest. If you feel that you can handle more projects than one, then say that you prefer multiple projects.
Q37. Define the Triple Constraint Triangle in project management?
Ans:
Triple constraint triangle or project management triangle is a constraint model where scope, schedule and cost are constraints forming the sides of a triangle, with quality as the central theme.
Q38. What is Work Breakdown Structure (WBD) and how does it affect the work estimates of tasks/activities?
Ans:
WBD is the process of decomposition of a project into deliverable-oriented components. This helps the project manager to oversee the project more effectively.
Q39. What are some techniques used for defining scope?
Ans:
Product breakdown, requirements analysis, systems engineering, systems analysis, value engineering, value analysis and alternatives analysis.
Q40. What are the techniques for doing "activity time" estimates?
Ans:
The techniques are parametric estimates, three-point estimates and analogous estimates.These are some of the popular questions that are asked in project management interviews. Always be prepared to answer all types of questions — technical skills, interpersonal, leadership or methodology. If you are someone who has recently started your career in project management, you can always get certified to understand the industry-related terminology, skills and methodologies.
Q41.What is Budget Management?
Ans:
Budget management is a crucial aspect of project management. Therefore, this question is very important in a project manager interview, if the candidate will be managing a budget if he is selected for the position. Depending on the roles and responsibilities of the project manager in a company, budget management might not be required by the project manager. Especially, in vendors, budget management is required while it might not be required from project managers working in service providers.
Q42. What are the three key challenges for our industry today, and how can these be tackled effectively?
Ans:
This question will test your knowledge about the project management industry. Not only should you describe three relevant challenges, but possible solutions as well. Good examples can include challenges you've had personal experience with, along with effective solutions that you've used.
Think about the top challenges of the industry in which the organization operates. Your response will reveal your understanding of the industry, the market, current challenges, and possible solutions. This knowledge is critical to the success of any project manager, as you will be tackling these challenges inside the organization if you get hired.
Q43. What were the communication challenges on your last project?
Ans:
As a project manager, you'll need to communicate with your team for all projects effectively. Communication challenges will arise; nobody expects that this won't happen. What the interviewer wants to see, however, is how you've handled these challenges in the past. It needs to be evident that even with communication issues, you were still able to work with your team effectively. For example, perhaps instead of being able to have face-to-face meetings when necessary, you were able to put together webchat meetings. Think of a time when something like this happened and how you dealt with the communication challenges efficiently to ensure that the project outcome was still a good one.
Q44.What is your communication style with your team?
Ans:
If your interviewer asks this, you'll want to assure him or her that you are an effective communicator who motivates others on your team. Not only should good project managers be encouraging when delegating to their team, but they should also be clear in their expectations. Make sure you point out that you understand the significance of being an effective communicator as a project manager.
While the first question helps the interviewer assess how effectively you can handle communication in challenging situations, the second question helps understand how you engage with others, whether you demonstrate good sense and judgment and are able to use language effectively.

Q45. How do you communicate bad news?
Ans:
It's likely you've had to deliver bad news in the past as a project manager, and your interviewer wants to see how, exactly, you go about doing so. They want to see that you're considerate and upfront with everyone, that you have all of the facts first, and that you've thought about how this news will impact all of your team members—not just the person you're delivering the bad news to directly.
Q46. How have you handled disgruntled employees?
Ans:
The interviewer wants to see that you're a critical thinker and effective problem solver. Even if you don't have a specific example to talk about, explain that you always care about your team members and would want to uncover the root of the problem, and find out why, exactly, they're unhappy. While it may not be possible to please every disgruntled employee, the interviewer just wants to see that you would make an effort to rectify the situation and be professional about everything.
Q47. What are some examples of times you've kept your promise even when that might have been difficult?
Ans:
Think about a time when you reluctantly agreed to a challenging request, because as a project manager, you're expected to make things happen. Explain to the interviewer how you managed to juggle your tasks and effectively manage your time to ensure that you would be able to follow through with an ambiguous promise. Even though you may have had a lot on your plate, interviewers want to hear specific examples that show you were still successful in accommodating additional requests.
Q48. How do you ensure you and your team deliver or exceed customer expectations?
Ans:
In a nutshell, the interviewer wants to see how, in detail, you're able to succeed as a project manager. After all, meeting (or exceeding) customer expectations when it comes to project delivery is your ultimate goal. It's important not to be vague and give a generalized answer; you'll want to give precise examples and details about your process.
Q49. What are some best practices you've used to develop excellent customer relationships?
Ans:
Current clients make the best repeat customers, and it's important to maintain excellent relationships, beyond just delivering them what they paid for. The person interviewing you wants to know you feel this way also, so as you explain the ways you've maintained excellent customer relationships, be sure to stress the importance of always having a very happy customer.
Q50. How do you go about managing the performance of your team?
Ans:
It's important to show that you have leadership skills when you answer this question. Be thorough about your daily tasks when it comes to managing your team's performance—for example, perhaps you hold weekly strategy discussions and meetings. You'll also want to provide specific examples of how your management style has resulted in positive team performance.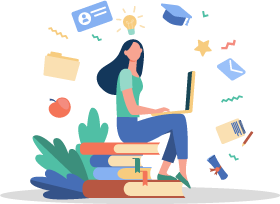 Get JOB Oriented Project Management Training from Real Time Experts
Instructor-led Sessions
Real-life Case Studies
Assignments
Explore Curriculum
Q51. How do you motivate team members?
Ans:
It's crucial as a leader to not only ensure your team stays on the right track but also gets motivated about the projects they're working on. Maybe you give praise for a job well done as a form of motivation. As long as you can demonstrate past examples of how you've motivated team members, there's not a right or wrong answer here.
Q52. What are some of the tools and resources you've used to develop your team?
Ans:
This is your chance to show your knowledge on some of the many different technologies that project managers use these days. Be sure to name any software programs, online tools, and other things that you've used to complete your daily tasks. Be sure also to explain that you are always open and eager to learn new tools or programs.

Q53. Explain a project's life cycle.
Ans:
Every project has to go through a series of phases from initiation to closure and this is what we call as a project life cycle. As per PMBOK, projects need to go through 5 phases –
Initiation
Planning
Execution
Monitoring & Control
Closing
Q54. What is a project charter?
Ans:
It is mainly a document officially starts a project and includes every detail of the project. From start to end, the document also includes project authorization. This document lists all the top-level requirements as per the stakeholders and the outcomes of the project.
Q55. What is the plan baseline?
Ans:
These are the final version of all plans before the initiation of a project. It includes time schedule, quality plan, communication plan, and everything else. This acts as the reference to measure the project performance.
Q56. Which project management tools have you used before?
Ans:
Tell them about some important and commonly used tools like
Gantt Chart
Work Breakdown Structure
Product Breakdown Structure
PERT Chart
Logic Network
Q57. What is time & material contract?
Ans:
It is a mutually agreed arrangement, where a contractor is paid on the basis of factors like
Actual cost of direct labor at hourly rates
Actual cost of equipment and material usage
A fixed add-on to include profits and overheads
Q58. What is effort variance?
Ans:
Effort Variance = (Actual effort – Estimated Effort) / Estimated Effort.
It is the difference between the estimated effort and the effort required.
Q59. Explain the difference between Risk Impact and Risk Probability.
Ans:
As the name implies, Risk Probability is the chance of a risk to happen, while Risk Impact is the cost when the risk occurs.
Q60. What is Project Scope Management?
Ans:
It is a set of processes to ensure that a project's scope is accurately defined and mapped. The process involves a number of steps, which include
Planning scope management
Collecting requirements
Defining scope
Creating Work Breakdown Structure
Validating Scope
Controlling Scope
Q61. What is CMM?
Ans:
It stands for Capability Maturity Model and has five levels, including –
Initial – Start point of a new process.
Repeatable– It suggests the repeated use of any process.
Defined – It includes documentation of the standard guidelines and procedures.
Managed – It involves measurement and management of a process.
Optimizing – It is the highest level of process maturity in CMM and includes optimization and improvement of a process.
Q62. How will you handle the failure of a project?
Ans:
Being a project manager, one should have the quality to handle both successes and failures. While informing about the failure of a project, one should always ensure that it doesn't impact the morale of the team and work pace.
Q63. How do you manage team members that are not working to their full potential?
Ans:
Sometimes, no matter how much due diligence you put into assembling a skilled and experienced team for the project, someone underperforms or creates conflicts. While the project is rolling, you don't have time to stop and tweak your team. Rather, the project manager must deal with the problem and resolve it. This comes up with even the best team, so any capable project manager would know how to nip underperformance in the bud.
Q64.How do you deal when you're overwhelmed or underperforming?
Ans:
It's easy to forget that project managers are people, too. They are hired to perform and lead a project to success, but they can suffer the same setbacks as anyone on the team. The difference between a good and great project manager is the ability to monitor oneself and respond proactively to any drop offs in performance.
Q65. How do you work with customers, sponsors and stakeholders?
Ans:
Even project managers have to answer to someone. Responding to executives and stakeholders requires a different approach than the one they would use with teams and vendors. Part of their duties includes managing stakeholders who hold a position of authority over the project manager. That takes a subtle touch.
Q66.How tall are the pyramids in Egypt?
Ans:
Talk about not being prepared. You don't really want an accurate answer to this question, but you do want to see how the project manager deals critically and seriously with the question. Because, during the project they will be sidelined with unexpected challenges and questions.
Q67. Do you seek help outside of the project team?
Ans:
This is an telling project manager interview question. Some project managers are going to think you want a person who is wholly independent and pulls from an inner-reservoir. Fair enough. But more resourceful is the project manager who knows when they're over their head and asks for help from a mentor or a network of professionals.
Q68.Do you delegate?
Ans:
They better! The last thing you want is a project manager who carries everything on their shoulders. That's nuts. But this is a bit of a trick question, or at least one that has an implicit question embedded in it. What you really want to know is not whether they delegate, but how they delegate. This is a great way to weed out the micromanagers.
Q69. What's the biggest mistake you've made on a project?
Ans:
Everyone makes mistakes; character is defined by how you deal with them. This question will allow you to first gauge the candidate's honesty. If they say that they've never made a mistake, you can rest assured that they're not being truthful and their resume can go into the circular file. However, when they tell you about the mistake they've made, note if they take responsibility for it (that will reveal their level of maturity) and, of course, how they resolved it.
Q70. How did your last project end?
Ans:
This question is about discovering any lessons they learned from that project. Everything is a learning experience, and each project offers lessons from which a good project manager grows.
PMP Sample Resumes! Download & Edit, Get Noticed by Top Employers!
Download
Q71. How do you prioritize tasks on a project?
Ans:
Prioritization is important. There's going to be more work in a day than can be accomplished, so any good project manager is going to have to determine what is crucial and what could be left undone if necessary. It will prove interesting and informative to see how the candidate makes these decisions.
Q72. What project management software do you prefer?
Ans:
A project manager needs tools to plan, monitor and report on the project. There are many, from simple to more complex. This question reveals first how up-to-date the candidate is regarding software and project management tools. Additionally, it provides a picture of what tools and processes they use to manage a project.
Q73. What's your preferred project management methodology?
Ans:
There are almost as many ways to manage a project as there are projects. From traditional methods like waterfall to hybrid methodologies, you want a project manager who understands the many ways to work.
Q74.How do you gain agreement with teams?
Ans:
Where there are people, there are conflicts, and even the best projects have people problems. Good teams collaborate and trust one another. If there's a problem between two or more team members, it must be resolved quickly. But this can also apply to stakeholders, vendors, etc. A project manager is a bit of a psychologist who must know how to resolve conflicts quickly.
Q75. What's something you don't want us to know?
Ans:
Yes, you need to go there and make the candidate uncomfortable. It's not that you want to learn some secret or catch them in an unethical act. Less important than the content of their answer is the way they deal with the question. You'll get a better picture of the person instead of the persona they're presenting. It also shows their communication skills while under pressure. It might seem cruel, but it'll help you get to the heart of the person that you're going to trust with the management of your project.
Q76. Do you think integrity is an essential quality of a project manager?
Ans:
Of course, you have to say 'yes'. Go on to describe why it is so. Any company wants an employee who shares the values and principles of the company. If you are in a responsible position such as a project manager, you are expected to show the way for others to follow. Earning the respect of your team members and the trust of your bosses can only happen when you are ethically upright.

Q77. If the customer is not happy with the result and does not accept the product. What would you as a project manager do?
Ans:
Keeping customers happy is important for the companies. Hence, your answer should showcase that you value customers as well. You can start by explaining that during the course of the project you regularly interact with the customers so that they are on the same page as the project team. Despite this, if the customers are unhappy with the result, say that you will try to clearly understand what modifications they want and try to incorporate them. In case the changes cannot be made, you will try to convince and explain to the customer that the project fits in with the agreed scope.

Q78. How should a project manager communicate a failure to his team?
Ans:
A good project manager is optimistic. The way you handle failure reflects the true leader in you. If your team worked on a project and it ultimately failed, they are bound to be unhappy. But as a manager, it is your duty to ensure that failures don't affect the morale of the team. You can tell the interviewer that instead of blaming a particular person or a group, you make it a collective responsibility. Also, mention that you communicate to the team members to learn from the mistakes they made in this project and not repeat them in the future.
Q79.What was the biggest challenge that you faced while working on a project?
Ans:
I didn't have the right team'. 'I don't deal well with changes'. 'My boss wasn't very supportive'. These would be bad answers to give your future employer. As a project manager, you are expected to manage people and handle risks. So, don't tell your interviewer that you fall short in those two areas. Give an example of a situation in which the challenge was due to the external factors. It can be about when the project was abruptly shelved or when the funding for it has been stopped. Don't forget to mention how you handled the situation and what you learned from it.

Q80. What kinds of projects interest you the most? Why?
Ans:
The one word that you need to focus on for this pm interview question is 'relevance'. Do your research about the company and the role you are applying for. Your answer for this should be about the kind of projects that the company can offer.

Q81. What are different kinds of project management tools you worked with?
Ans:
When the interviewer asks this question, it is to know whether you can use Lean, Kanban, Agile etc. If the company uses particular project management software, read up on it. Further, do mention how your knowledge of a specific project management tool can help their company.

Q82. What kind of people do you find difficult to work with?
Ans:
This is a potential trap. 'I get along with everyone'. Say this and you will open a floodgate of questions. Focus on why you are being asked this question. They want to check your people management skills. You can talk about how you are strictly professional and do not let your emotions get the better of you while working with people. Bring out your maturity, emotional quotient while answering this question.

Q83. Are there any projects that you do not want to work on?
Ans:
If you say you are fine with any project, it might imply that you do not know yourself enough to answer this question. Instead, it is better to be honest and communicate your preferences. But, if you are applying for a software project manager position and say you hate software development, slight chance you will get the job. So, be a little smart.

Q84. How do you keep your team members motivated?
Ans:
One of the important roles of a leader is to keep the morale of the team members high. Show the interviewer that you are team player and work collaboratively. Tell the interviewer that you would like your team members to look up to you for advice. Also, they should feel free to share their ideas and suggestions with you. Instead of imposing decisions, you allow the team members to contribute and make it a collective effort.

Q85. How do you monitor and review the delegated responsibilities?
Ans:
This is an extension of the question on how you ensure that your team members meet deadlines. Talk about clearly defining the responsibilities, arranging regular meetings, empowering the team members to approach if there is any concern and constant updates on the progress of the work.

Q86. What motivates you to give your best to your projects?
Ans:
The answer varies from person to person. But responses can be 'I like to be out of my comfort zone and hence love challenging projects'. 'Projects which help me learn and evolve, pushing my potential'. 'I am attracted to success and achievement. The thought of reaching the project goals within the stipulated time motivates me'. Think about the answer that you want beforehand so as to justify your statements with real-life examples.

Q87. How do you deal with changes to your project?
Ans:
Changes and modifications are a part and parcel of most projects. An employer wants a project manager who is flexible and adaptable to changes. The best answer can be about how you actually put in place a change management process even before the changes occur. At the same time, showcase that you are not a person shy to say 'no' when you feel that a certain change is not suitable for the project.

Q88. How good are your communication skills?
Ans:
Project managers need to have good communication skills. So, don't be too honest and say that communication skills are your weakest area. The answer has to either 'good' or 'excellent'. But, don't sound overconfident while saying so. If they ask for examples, be ready with two or three examples in different settings to justify your point.

Q89. What is your work style?
Ans:
It is another question to check if you fit in with the company's culture. It also indicates whether you are self-aware to communicate your work style. Though it sounds vague, this question provides an opportunity to show how you can be an asset to the company. You could talk about your emphasis on speed and efficiency, how you like to work collaboratively, your way of communication etc. Further, you can mention about how you organize your day and how many hours you work.

Q90. How do you improve your knowledge regarding project management?
Ans:
Companies want their employees to be fully invested in the jobs that they are applying for. There are many software tools coming up and many processes being invented regularly in the project management landscape. Hence, project managers need to continually upgrade their skills to be relevant. Basically, tell your interviewer about what you are doing to grow in your field. It could be certification courses you are taking or workshops/courses you are attending. Also, you can talk about your interactions with project managers and people in the field to stay up-to-date with the latest.

Q91. Why do you want to work with this company?
Ans:
You need to go prepared for this interview question. If their working style suits yours, you can discuss it. If the job you are applying for is the next logical step for your current job, tell them that. Or, even something like you being attracted to their work culture or vision, can be a good response. Better yet, you can say how the job and the company align with your personal growth. This shows that you are looking for a long-term collaboration with the company.

Q92. Did you face any problems with your co-workers in your previous company?
Ans:
You might or you might not have faced issues with your former colleagues. But, if you mention that you did, don't be too negative. You can discuss the problem. However, put your emphasis on what you did to resolve the problem. Give it a happy ending. You can also talk about what has been the learning and how you would handle similar kind of people in the future. It shows your leadership skills.

Q93. Do you have any questions?
Ans:
Most of the applicants will say 'no' to this answer. But, by asking questions you can stand out from the crowd. It also shows your interest in the company. Your questions can indicate that you want to know a little more about the job you applied for. Or, you can ask them some questions about the organization itself.

Q94. What is your delegation style?
Ans:
This is a question that is designed to ask about leadership skills. Explain what has been best for you and use examples of how your delegation style has worked well in the past. Even if you've never technically led a team before, it's important to find an example of how you might've delegated in the past.
Q95. How easily do you delegate responsibility?
Ans:
Easily delegating responsibility is an essential quality of any project manager. Be sure to discuss a relevant example that assures the interviewer that delegating responsibility comes naturally to you.
Q96. What are your career and project goals for the next six months?
Ans:
Be honest about any short-term project goals you have currently, as this shows the interviewer that you are enthusiastic about your projects and that you're goal-oriented. When it comes to discussing your career goals, be sure to include the company you're interviewing with as part of your goals. If you're interviewing with a recruiter for job placement, you may not have a specific company in mind, and that's okay—just be sure to be clear about what type of role you see yourself working in.
Q97. How do you set goals for your team? And how do you track these goals?
Ans:
Whether it's deadline goals or overall project goals, setting goals is an important part of being a project manager, as it motivates team members and helps to keep projects on track. Be sure to give specific examples that demonstrate how you've set goals for your team in the past and how you've tracked these goals. For instance, you might have set a project completion goal for a specific project that required everyone to complete their part by a certain date. Perhaps you regularly checked in with team members to see if any obstacles could stop them from meeting that deadline and if so, you offered possible solutions.
Q98. Describe two areas in your current project, where there is a high level of uncertainty. How do you tackle these uncertainties?
Ans:
No project goes without a hitch, and people expect that. What your interviewer wants to see is how you handle anything that can result in a potential setback. An effective project manager should always have a few tricks up his or her sleeve.
Q99. What tools do you use as a manager to plan your activities as well as that of your team?
Ans:
From meetings to project management programs and everything in between, there's an endless list of tools and processes that project managers use to stay organized. Be sure to list as many tools as you can think of that you're familiar with to demonstrate your knowledge of project management software and other tools.