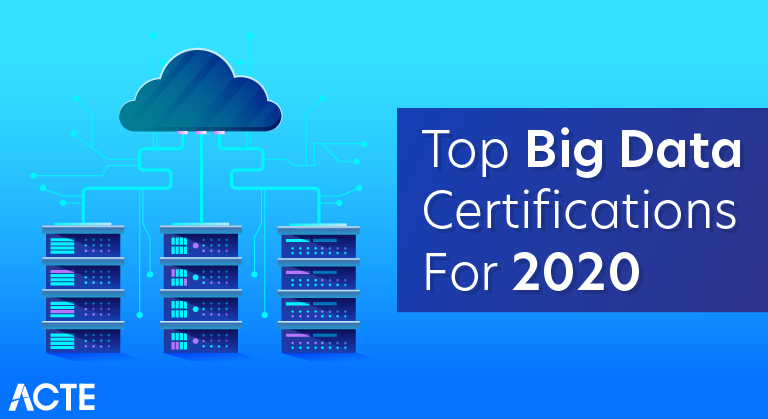 Big Data Certification Guide | Get Certified Now!
Last updated on 16th Jul 2020, Blog, General
Today's organizations are looking for better ways to pull the information they need from massive volumes of data available to them. Big data system administrators store, manage and transfer large sets of data, making them amenable to analysis. Data analytics is the practice of examining the raw data to identify patterns and draw conclusions. Business intelligence involves the collection and organization of information to report on business activities, often pulling data from those very sets.
Along with the surge in big data interest comes a growing number of certifications to recognize the necessary skills in working with enormous data sets. The target audience is IT professionals with a background in analytics, data mining, business intelligence or data management, along with a knack for and interest in mathematics and statistics. Big data engineers are in reasonably high demand and usually command salaries of $101,000 or more, where data scientists average about $128,500 in salary.
We took a detailed look at certifications from INFORMS, Microsoft, MongoDB, Oracle and SAS. Check out the results from our informal search of various job boards to see which certifications employers really want. However, these results are a snapshot from a specific day, time and geography, so they may not reflect actual job demands in your locality when you search for yourself.
CAP: Certified Analytics Professional
INFORMS is a membership-based association aimed at practitioners, researchers and instructors in analytics, as well as operations research and management sciences. The association reports about 12,500 members from nearly 90 countries, most of whom participate in various educational and networking opportunities via their INFORMS membership.
The organization also sponsors the vendor-neutral Certified Analytics Professional (CAP) certification. CAP focuses on seven domains of the analytics process:
Business problem framing
Analytics problem framing
Data
Methodology selection
Model building
Deployment
Model lifecycle management
Candidates must meet rigorous education and experience requirements, obtain confirmation from a supervisor (current or former) of acceptable soft skills, agree to a code of ethics, and pass one computer-based exam.
This credential must be renewed every three years by earning 30 professional development units (PDUs). INFORMS also requires a $100 annual maintenance fee beginning in the fourth year after certification.
MCSE: Data Management and Analytics
Microsoft is part of the big data mix with its MCSE: Data Management and Analytics certification, which leans heavily toward SQL Server 2016 and emphasizes cloud environments and reporting. This credential replaces the Microsoft Certified Solutions Expert (MCSE): Business Intelligence, which retired on March 31, 2017.
The MCSE: Data Management and Analytics requires candidates to earn an MCSA certification and then pass an elective exam. The MCSA certifications to choose from are MCSA: SQL Server 2012/2014; MCSA: SQL 2016 Database Administration; MCSA: SQL 2016 Database Development; MCSA: SQL 2016 BI Development; MCSA: Machine Learning; MCSA: BI Reporting; and MCSA: Data Engineering with Azure. There are 12 MCSE elective exams, which focus on a variety of cloud, big data analytics and BI topics, with machine learning now added to the MCSA certifications.
To maintain this certification, you must pass an additional elective exam each year. Doing so adds an entry to your transcript that indicates your commitment to staying current on technologies and expanding your skill set.
Cloudera Certified Professional

Cloudera certifications help you design and develop data pipelines that will test your skills in data ingestion, storage, and analysis. Cloudera is an authoritative voice in the Big Data Hadoop domain, and its certifications are your testimony that you have acquired top skills in Big Data Hadoop. There are various certifications that are offered by Cloudera in the fields of Hadoop Development, Apache Spark, and Hadoop Administration, among others. You can choose the right Big Data certification depending on where you want to showcase your skills.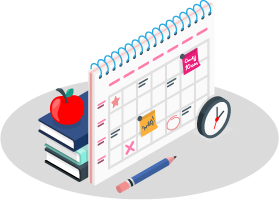 Get On-Demand Big Data Analytics Course & Become JOB READY
Weekday / Weekend Batches
See Batch Details
CCA Spark and Hadoop Developer Exam (CCA175)
Number of Questions: 8–12 performance-based (hands-on) tasks on Cloudera Enterprise cluster
Duration: 120 minutes
Passing Score: 70%
Language: English
Cost: US$295
Become Master of Spark and Hadoop Developer by going through this online Big Data Hadoop training in Singapore.
Microsoft's MCSE: Data Management and Analytics

Microsoft mostly utilizes its own tools. This MCSE certification will prepare you to be proficient in Microsoft products and solutions. It will make you qualified for SQL Database Administration, Development, Machine Learning, and Business Intelligence Reporting, among other things.
Microsoft Certified Solutions Expert (MCSE) in Data Management and Analytics helps you demonstrate your broad skill sets in SQL Administration, building enterprise-scale data solutions, and leveraging Business Intelligence data for both on-premises and cloud environments. You can also earn MCSA in SQL Server 2012/2014 or SQL 2016 Database Administration, Database Development, BI Development, Machine Learning, BI Reporting or Data Engineering with Azure.
Want to become master in Big Data Hadoop check out this Big Data Hadoop training in Bangalore?
Hortonworks Hadoop Certification

Hortonworks is offering a reputed Hadoop certification. As we know, Hortonworks is a commercial Hadoop vendor offering enterprises Hadoop tools that can be used to deploy in various enterprise setups. This Hortonworks certification is offered for Hadoop Developers, Hadoop Administrators, Spark Developers, and other Big Data professionals. This certification is highly sought-after in the corporate world making it highly worthwhile to pursue.
HDP Certified Developer (HDPCD) Exam
HDP Certified Developer (HDPCD) exam is for Hadoop Developers proficient in Pig, Hive, Sqoop, and Flume. It is based on Hortonworks Data Platform 2.4 installed and managed with Ambari 2.2, which includes Pig 0.15.0, Hive 1.2.1, Sqoop 1.4.6, and Flume 1.5.2. Each candidate will be given access to an HDP 2.4 cluster along with a list of tasks to be performed on that cluster.
You will be tested for your skills in:
Data Ingestion
Data Transformation
Data Analysis
Duration: 120 minutes
Access: 24/7
Cost: US$250
Learn more about Big Data Hadoop in this insightful Big Data Hadoop training in London now!
MongoDB Certified Developer Exam

This is an industry-recognized certification that showcases your skills in designing and building applications using MongoDB. Your knowledge on MongoDB fundamentals, its performance, horizontal scaling, fault tolerance, and disaster recovery will be tested. You should also be aware of CRUD operations, data modeling, sharding, and replication, among other things.
MongoDB Certified Developer Associate-level exam is intended for individuals with the knowledge of the fundamentals of designing and building applications using MongoDB. We recommend this certification for Software Engineers who have a solid understanding of MongoDB fundamentals and some professional experience developing applications with MongoDB.
Format: Multiple-choice questions
Duration: 90 minutes
Based on: MongoDB 4.0
Cost: US$150
If your will to preparing for Big Data Hadoop job, go through this Top Big Data Hadoop Interview Questions And Answers.
Big Data Sample Resumes! Download & Edit, Get Noticed by Top Employers!
Download
MongoDB is both an open-source, NoSQL documen-oriented database and the name of the company providing that technology. Because of its document-oriented NoSQL model, MongoDB is well suited for managing large amounts of loosely structured data, as is so often the case in big data projects.
MongoDB was deemed a leader in Forrester Wave: Big Data NoSQL, Q3 2016, and Gartner selected MongoDB as a challenger in its 2016 Magic Quadrant for Operational Database Management Systems. The database ranks fifth in overall database engine popularity as of March 2019.
The MongoDB NoSQL certification program recognizes developers and operations professionals who can create and run applications on MongoDB. The program offers two associate-level credentials: MongoDB Certified DBA and MongoDB Certified Developer. The company plans to eventually roll out higher-level certifications. The current exams are based on MongoDB V4.0.
MongoDB offers private, instructor-led classroom training as well as free online video training through MongoDB University. Each online course typically runs for 3-7 weeks and features video lectures, quizzes, weekly assignments, and a final exam or project. Students may use the forums to interact and address each other's questions; instructors and teaching assistants monitor forums and jump in when needed.
For database professionals interested in venturing into big data projects and NoSQL databases, the MongoDB certification is certainly a worthwhile goal.