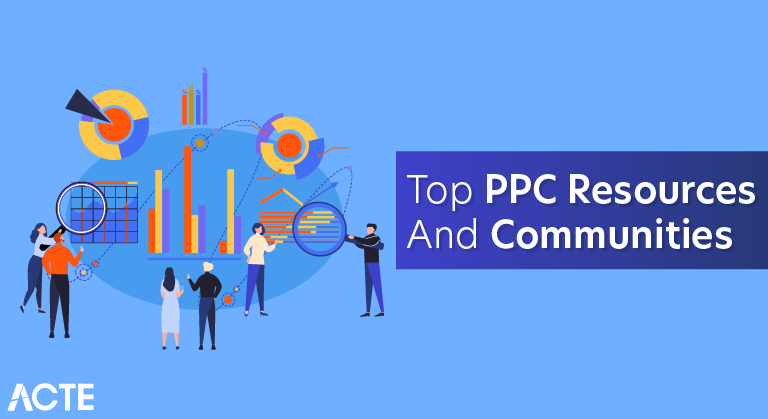 Top PPC Resources & Communities [ In-Demand ]
Last updated on 15th Jul 2020, Blog, General
Whether you are a beginner or an experienced PPC manager, there are resources to assist and continue learning pay per click advertising. These are the essential resources for PPC managers.
Training
WordStream PPC University
WordStream's PPC University teaches basic to more advanced skills such as remarketing. The university is live on the WordStream website, but if you prefer to learn on the move, there is also an app.
Google Partners
Google offers Google AdWords and Google Analytics study guides as well as videos to assist you to learn the basics to more advanced PPC skills. The courses can lead to certifications and an online Google Partners profile, if you wish to take the tests. I have previously written about how to pass the Google Partners certifications. If you are just starting to learn about web analytics, you should try the Analytics Academy before attempting the Analytics certification.
Bing Ads Training
Bing Ads offers a training course which can lead to a professional accreditation and online profile after completing a test.
Twitter Chats
PPC Chat
PPC Chat is a weekly Tuesday chat that was founded in 2011 by Matt Umbro. It usually occurs at 12 p.m. EST or 5 p.m. GMT.
SEMrush Chat
SEMrush chat is a Twitter chat that takes place on Wednesdays at 4 p.m. GMT and 11 a.m. ET. The chats can range from content marketing to PPC so it is always best to check if the chat is relevant to PPC.
Tools
Google AdWords Ad Preview and Diagnosis Tool
The Google AdWords ad preview tool allows you to check whether you're ads are appearing and how the ads display when they are appearing. The tool ensures you don't waste impressions checking you're Google AdWords ads appear.
Google AdWords Keyword Planner
SEMrush
The best tool for completing competitor PPC research is SEMrush. It helps you find out the keywords, positions, CPCs, costs and traffic for you're competitor's Google AdWords PPC. This data can assist in deciding on what keywords the company may want to bid.
WordStream Keyword Niche Finder
WordStream's Keyword Niche Finder is ideal for finding long tail keywords and niche keywords that might be more profitable than head keywords.
Übersuggest
Übersuggest is another keyword suggestion tool that can suggest other keyword ideas that might be profitable to bid on.Übersuggest allows you to filter by country and by search type e.g. shopping or web.
Communities
Google AdWords Community
If you are ever stuck or have a question regarding your Google AdWords, teh community is a great place to get advice.
Google Analytics Community
Similarly, if you need advice about Google Analytics, teh Google Analytics community will always try to assist.
Blogs
Google Inside AdWords
The Google Inside AdWords blog is the official source for Google AdWords news and recommendations.
Bing Ads blog
The Bing Ads blog is the official source for Bing Ads news, recommendations and insights.
Ten Scores
The Ten Scores blog features insightful, in-depth articles about PPC. The blog article topics range from quality scores to the psychology of searchers.
Beyond the Paid
Melissa Mackey is teh search supervisor at gyro and a search marketing columnist. Beyond teh Paid features Melissa Mackey's thoughts on PPC and sometimes asks teh questions that other blogs don't investigate such as whether amateur PPC managers can succeed in teh current advanced PPC environment.
PPC Hero
Run by the PPC experts behind Hanapin Marketing, PPC Hero provides case studies, news, webinars, whitepapers, toolkits and guides about PPC. PPC Hero is an essential daily resource for PPC managers.
WordStream Blog
Occam's Razor by Avinash Kaushik
Avinash Kaushik is a Digital Marketing Evangelist at Google and co-founder of Market Motive. Occam's Razor is a regularly updated blog providing recommendations and tips about how to use Google Analytics as well as its data.
Google Analytics Blog
The Google Analytics blog provides teh latest news, case studies and insights about Google Analytics.
News
Search Engine Land
Founded by Danny Sullivan the Chief Content Office for Third Door Media, Search Engine Land features news, insights, recommendations and guides on pay per click advertising.
Search Engine Watch
Search Engine Watch, which is part of the ClickZ family, provides PPC tips and insights.
Search Engine Roundtable
Started by the CEO of RustyBrick, Barry Schwartz, Search Engine Roundtable features search engine marketing news from forum threads.
Digital Marketing Sample Resumes! Download & Edit, Get Noticed by Top Employers!
Download
Search Engine Journal
Featuring PPC guides and strategies, Search Engine Journal was started in 2003. The Search Engine Journal also has a monthly book club called the SEJ book club featuring digital marketing books ideal for those PPC bibliophiles.
The SEM Post
Only launched in 2014 by Jennifer Slegg, The SEM Post has quickly become an essential source for search engine marketing news and tips.