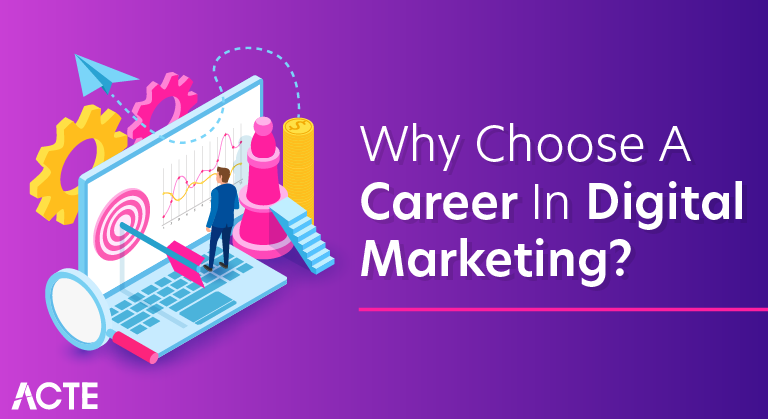 Why Choose a Career in Digital Marketing? [Job & Future]
Last updated on 12th Jul 2020, Blog, General
Why Choose A Career In Digital Marketing?
One of the most appealing things for prospective digital marketers is that the job outlook in the industry is excellent, even in times when job security is a major concern for many people in a variety of fields.
The main reason for this is simple: digital marketing is the marketing format of the present and future, and it will only continue to become more important as more businesses realize they need a digital presence in order to remain visible and relevant. The need for skilled digital marketers can be seen everywhere, and according to McKinley Marketing Partners, some of the most in-demand jobs of 2017 were in digital marketing, and the following skills are especially in demand:
Digital advertising
Content creation and curation
Content strategy
SEO
Email marketing
Social media
As a digital marketing specialist, you can expect to make nearly $50,000 a year, whereas a digital marketing manager can make upwards of $60,000, and that's with less than 20 years of experience.
Questions To Help Decide If Digital Marketing Is Right For You
Are You A Digital Native Or Fascinated By New Tech And Developments?
You certainly don't have to be a Millennial or Gen Zer in order to be a digital marketer, but growing up with technology in your life does give you an edge in the industry. Digital marketing requires technical skills, knowledge of terminology, and being comfortable with all forms of technology, and that puts younger generations at an advantage because they've been surrounded by computers, gadgets, and electronics their whole lives.
That being said; however, digital marketers are people of all ages and from all types of backgrounds, and especially ones who have knowledge, skills, and interest in areas such as audio and video production, e-commerce, web design, social media, analytics, mobile marketing, content management, and marketing strategies in general.
Are You An SEO Whiz?
Search engine optimization is still a huge part of every digital marketer's job since it's one of the chief tools used in the industry to improve website visibility and drive traffic. Having at least a basic understanding of on-page and off-page SEO best practices is a great asset for would-be digital marketers, but even if you aren't an expert, it's important to have an interest in learning.
Do You Like The Idea Of Working In A Field That's Always Evolving?
Digital marketing changes faster than most other industries because technologies emerge and develop at such a rapid pace. This means that successful digital marketers are always looking out for what's new, are always willing to adapt and explore new skills, and are always interested in learning about new technologies, tools, channels, and approaches.
Some people, however, prefer professions that are more static and less influenced by trends, and digital marketing likely isn't a good fit if that's the case.
Are You An Analytical Thinker And Problem Solver?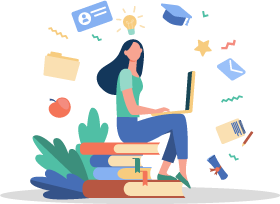 Enroll in Digital Marketing Training with In-Depth Concepts
Instructor-led Sessions
Real-life Case Studies
Assignments
Explore Curriculum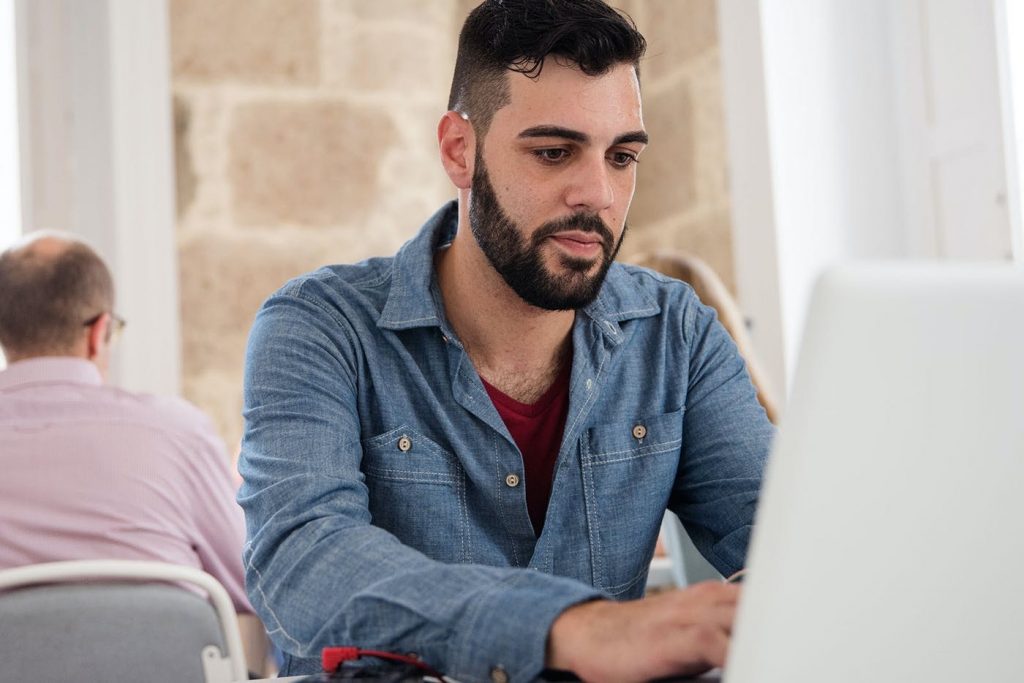 Being able to analyze a problem and come up with a solution is a crucial skill for any prospective digital marketer. Every client you encounter will have individual goals, budgets, and resources, and each time you take on a new project, you'll be responsible for evaluating the situation and devising an effective strategy to help that business achieve its goals.
Not only does this require that you have a solid understanding of all the digital marketing tools available to you, but also that you can assess the tools to determine ways they can serve you and your clients. Often, this means finding innovative ways of using technology or adapting techniques for a customized approach, and that demands critical thinking.
Furthermore, analyzing metrics to determine the success of a campaign is another key role that digital marketers perform, and that also demands a critical mind.
Do You Have Excellent Communication Skills?
At its core, digital marketing is all about helping clients connect and engage audiences, and that comes down to communication. Along with being able to create high-quality content, you also have to be able to convey complex ideas in easy-to-understand ways, be able to listen to what audiences need and be comfortable with different storytelling media, such as video, text, and audio.
Beyond that, it's also important to have clear and open lines of communication with clients, because that's the only way you'll be able to deliver the results they want.
Can You Spot New Trends And Great Content?
As mentioned, digital marketing is always evolving, and one of the main drivers of change is consumer behavior. For instance, when mobile search first became popular, the best digital marketers around immediately realized the need for responsive sites, and businesses that had mobile-friendly sites early on were rewarded for being ahead of the curve.
However, new technologies aren't the only thing you have to consider, and being able to spot trending ideas and content will also help you keep clients relevant and engaged in important and timely discussions.
Do You Like The Idea Of Helping Others To Grow Their Businesses?
No matter what goals your clients have, the main aim of digital marketing is to help clients grow their businesses. Some of the most common digital marketing goals include driving traffic, building brand awareness, fostering relationships, and increasing conversions, and all of these paths eventually lead to business growth.
As such, digital marketers can think of themselves as facilitators of this growth, and that means helping startups, small businesses, medium companies, and even large corporations to reach their goals and find success.
Do You Want A Job That Allows You To Flex Your Creative Muscles?
Digital marketing is about a lot more than optimizing websites and analyzing metrics to gauge success, and there are plenty of opportunities to be creative as a digital marketer. For instance, content creation is a huge part of a digital marketer's job, and that means you get to write stories, shoot videos, record podcasts, create infographics, and partake in other creative content generation strategies.
Beyond that, the job also demands novel and out-of-the-box approaches to problems, and that leaves plenty of room for creativity.
Digital marketing is a fascinating and fast-paced profession that requires special knowledge, specific skills, and a great deal of passion for all things digital and technological. The job is also highly flexible, and there are many digital marketers who freelance, work from home or work for themselves, and this is appealing to a lot of people.
Digital Marketing Sample Resumes! Download & Edit, Get Noticed by Top Employers!
Download
However, digital marketing isn't for everybody. Some of the most important qualities of successful digital marketers include being analytical but also creative, having excellent communication skills, being able to spot trends and new movements. It can also be about wanting a job that requires you to continue learning and changing and having a desire to use modern technology to help clients connect with their audiences to grow their businesses.
Whatever the motivation, digital marketing is a rewarding and exciting career in demand by industries across the globe.