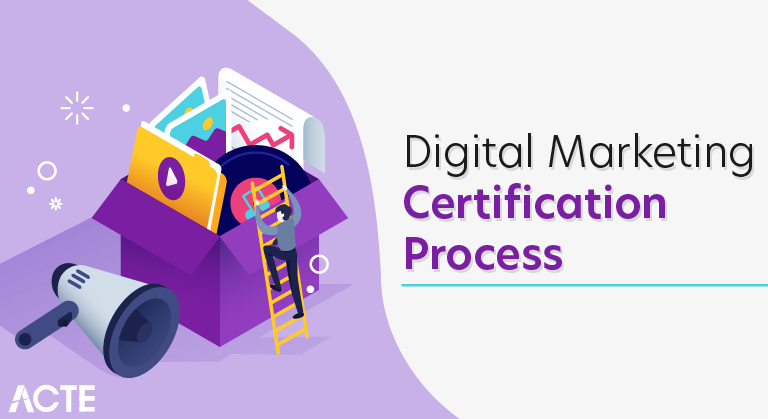 Digital Marketing Certification Process – Learning Guide
Last updated on 11th Jul 2020, Blog, General
Digital Marketing Certification Process
The traditional marketing concepts of 4P's, 7S, and the various Marketing mixes have become passé! The newest method to promote businesses and to keep the flow of customers coming through is digital marketing. Often referred to as 'online marketing', 'internet marketing' or 'web marketing', digital marketing has gained popularity over the last decade. With the advent of e-commerce websites, the scope for a digital marketer has increased multifold.

Though there's no substitute for practical experience, knowing the basics of marketing along with the functionalities of the various channels is the minimum requirement for anyone to be successful in this field.
How To Select A Training Provider
Any training provider must be evaluated on the following points:
Aspirants/Professionals must go through the course content thoroughly before enrolling for any training session.
Structure of course (must include key areas like SEO, Web Analytics, Online Advertising, Landing Page and Conversion Rate Optimization, Social Media Marketing, Email Marketing).
Gather information on who has created the course content and who will be delivering the training.
Hands-on exposure.
OMCP Certification

The OMCP digital marketing certification is awarded to professionals who have verified experience, extensive training, and have demonstrated knowledge of digital marketing best practices across multiple digital marketing disciplines. Over 900 universities and training institutes teach to OMCP standards worldwide. Thousands of leading companies prefer to hire professionals with OMCA and OMCP credentials.
Benefits Of OMCP Certification
Individuals who earn the OMCP certification:
Stand out to employers and clients as having verified digital marketing skills, education, and experience
Are in demand as specialists, leaders, and accredited instructors
Earn between 16-26% more than non-certified digital marketers
Operate more effectively as a marketing professional, sharing common language and generally accepted practices across multiple disciplines and in at least two specialty disciplines
Teams and agencies that hire and train to OMCA and OMCP digital marketing standards lead the industry in marketing performance.
Three Steps To OMCP Certification:
1. Ensure You Have The Required Experience And Education
There is no prerequisite to take OMCP exams, but if you are pursuing OMCP certification, ensure you have minimum experience, and education. OMCP certification requires:
Passing scores on the OMCP exams AND:
5,000 hours experience OR a post-secondary degree plus 2,000 hours experience OR completion of an approved digital marketing course plus 1,000 hours experience.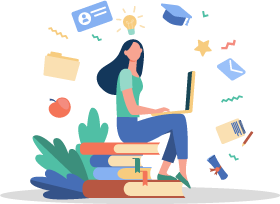 Get In-Depth Knowledge in Digital Marketing Training From Expert Trainers
Instructor-led Sessions
Real-life Case Studies
Assignments
Explore Curriculum

For more in-depth information about requirements, certification, and exams, see this Certification FAQ or download the OMCP Certification Handbook.
If you meet the qualifications, open a free account with OMCP where you'll set your goals for certification, track your status, and upload proof of completion for your certification evaluation. Based on your choices, you'll receive a confirmation with specific requirements, tips and encouragement from hiring managers, and messages from certified marketers who are currently experiencing the benefits of OMCP certification earned years ago.
2. Pass Your OMCP Exams
An OMCP must pass two specialty exams and one broad-spectrum digital marketing exam. The OMCP Exam is proctored online, so there's no need to travel or wait.
Register for your OMCP Exams
Once you have completed your OMCP exams, upload your credentials for final approval for certification.
3. Request Your Certification Review
To apply for certification status, upload your proof, and after a successful review by OMCP staff, get a confirmed certification status.
Frequently-Asked Questions about OMCP Certification:
How And Where Do I Take The Exams?
The OMCP Exams are proctored online, so there's no need to travel. Exams can be scheduled to be taken at any time and from anywhere the exam taker has a reliable internet connection.
To sit for your exams, you must have a web camera and a microphone so you and your proctor may communicate. Resources of any kind are not allowed during the exam. This includes, books, notes, access to online information, texts, chats, or phone calls, or having another person in the room while the exam is happening.
How Do I Prepare For The OMCP Exam?
Planning ahead for your exam will help ensure that you have the best chance to be successful and that the exam process works smoothly for you.
Preparation for the OMCP exam must include a combination of practical experience in online marketing coupled with continuing education in recent accepted practices. No course or published book will completely prepare a candidate to pass the OMCP exam. The minimum recommended preparation for the OMCP exam includes 1,000 hours of online marketing experience that includes conceptual understanding of at least six online marketing disciplines, coupled with 64 didactic hours in OMCP-Approved Courses covering two specific disciplines. Candidates with more practical experience may need less education, and candidates with more education may not need as much practical experience. In most cases, a balanced combination of experience and up-to-date education is essential.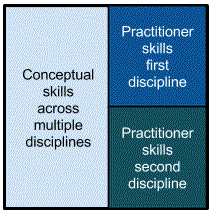 The OMCP Exam structure comprises base-knowledge questions which test conceptual knowledge across multiple online marketing disciplines, plus two additional sections that focus on generally accepted practices in specific core disciplines.
The following online marketing disciplines are supported by the most recent OMCP Role Delineation Study, are considered core to OMCP certification, and determine the content of the OMCP exam sections:
Digital Marketing Sample Resumes! Download & Edit, Get Noticed by Top Employers!
Download
Content Marketing
Conversion Rate Optimization
Email Marketing (included within OMCA and OMCP Base exams only)
Mobile Marketing (included within OMCA and OMCP Base exams only)
Paid Search (PPC)
Search Engine Optimization (SEO)
Social Media Marketing
Digital Analytics
What is the cost of the OMCP exams?
The OMCP exam fee is US $395 for all three parts, payable upon registration. The fee covers online proctoring and the exam delivery systems. In the event that a retake of any part of the exam is necessary, the OMCP base-knowledge exam retake fee is $225 and the OMCP skills-exam retake fee is $150 per skill-exam. There is currently no cost for application for certification of individuals, though this may change in the future.
How Long Will OMCP Certification Last?
Because of the rapid changes in digital marketing, OMCP Certifications last two years when renewed with PDUs. To gain two years of certification, the candidate must use one of the following methods to gain the full two years:

Extend the certification for the second year by participating in recognized organizations, events, training programs, and communities to earn Professional Development Units (PDUs).
Renew the certificate for the additional year by passing the OMCP exam.
Currently, accrual of 100 PDUs during the year is required for extension. Completion of PDU events must have occurred within 90 days of renewal date to be considered for renewal.