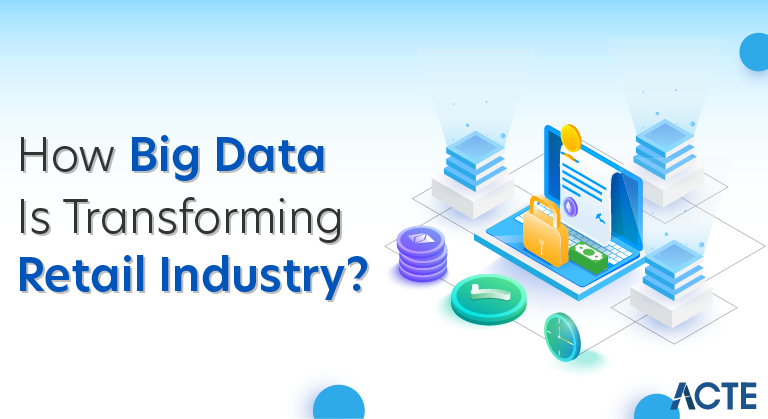 How Big Data is Transforming Retail Industry? – Comprehensive Guide
Last updated on 12th Jul 2020, Blog, General
Have you ever faced a situation in which you went out to buy some groceries but forgot to buy something?
How about you order your groceries online but again miss out on a few things?
How about if you don't have to worry about remembering what all things to order and the recommender system will do all the required stuff for you?
Answering all these queries, Big Data Analytics and Artificial Intelligence are playing a huge role in transforming the retail industry and unlocking hidden business potential.
"If we have data, let's look at data. If all we have are opinions, let's go with mine." – By Jim Barksdale, Former Netscape CEO
It is not easy for every company to implement Big Data Analytics and draw insights. But thanks to the innovative Big Data Analytics platforms and tools like Apache Hadoop that are making our task so easy and manageable.
Apache Hadoop is helping big online retails giants to draw effective business insights from the customers' data and thereby increasing customer satisfaction and loyalty.
Let us explore some key benefits of Big Data in retail industry:
Increase sales in retail stores
Boost demand for the products
Bring back sleeping/ cold customers
Increase the customer's bill value
Enhancing customer satisfaction
Data-driven decision making for the store layout, staff management, etc.
Upgrading the store merchandising
Creating Personalized discounts/offers for the target customers
Analyzing customer preferences and purchase behaviors
Focusing more on High-value customers
Increase customer footfall
Smart pricing strategies to generate maximum revenue
Listening to Social Media
Big data in retail:
An overview
To stay competitive, retailers make better buying decisions, must offer relevant discounts, convince customers to hop on new trends, and remember their customers' birthdays—all while making the business run behind the scenes. How do they keep up? Big data in retail is essential to target and
retain customers, streamline operations, optimize supply chain, improve business decisions, and ultimately, save money.
Before the cloud was readily available, companies were limited to tracking what a person bought and when. With more sophisticated technology, companies can capture a wealth of data about their customers, like their age, geographical location, gender, favorite restaurants, other stores they shop at, what books or news they read—the list goes on and on.
Retailers have now turned to cloud-based big data solutions to aggregate and manage that data.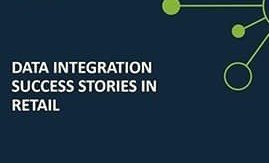 4 big data benefits for retail
Big data analysis can predict emerging trends, target the right customer at the right time, decrease marketing costs, and increase the quality of customer service. Common benefits of using big data in retail include:
Maintaining a 360-degree view of each customer
Create the kind of personal engagement that customers have come to expect by knowing each individual, at scale.
Optimize pricing
Get the most value out of upcoming trends and know when, and how much, to decrease off-trend product prices.
Streamline back-office operations
Imaging maintaining perfect stock levels throughout the year and gathering data from registered products in real-time.
Enhanced customer service
Unlock the customer service data hiding in recorded calls, in-store security footage, and social media comment.
1. 360-degree view of the customer
The "360-degree view" term gets thrown around a lot, but what does that mean?
It all boils down to a comprehensive picture of a customer that is as accurate as possible. Retailers need to know a customer's likes and dislikes, their likelihood of using coupons, their gender, their location, their social media presence, etc.
Blending just a few of these data points can lead to sophisticated marketing strategies. For example, fashion retailers typically hire expensive celebrity brand ambassadors. But by paying attention to customer gender, likes, and social media presence, fashion brands can find more affordable and effective micro-influencers to represent their brands on Instagram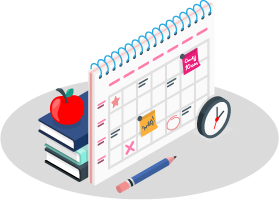 Learn In-Depth Knowledge on Big Data Analytics Course to Enhance Your Career
Weekday / Weekend Batches
See Batch Details
2. Price optimization
Big data gives businesses an advantage when pricing products. Consistently monitoring relevant search words can enable companies to forecast trends before they happen.
Retailers can prepare new products and can anticipate an effective dynamic pricing strategy.
Pricing can leverage the 360-degree view of the customer as well. This is because pricing is largely based on a customer's geographical location and purchasing habits. Companies can run beta tests for segments of their customer population to see which pricing fits best.
Understanding what a customer expects can inform the retailer of ways they can stand out against their competition.
3. Streamlined back office operations
Anyone who has worked in retail has experienced that sinking feeling when their stock is depleted. For the rest of their shift, that manager will be dealing with angry customers. Ideally, companies would eliminate this situation entirely. While that may not always be possible, big data can help companies manage supply chain and product distribution.
Product logs and server data can give retailers clues as to how their operations are running upstream.
The products themselves can expose bugs, too. Customers that register their wearables, for example, can show the product performance over time.
4. Enhanced quality of service
Think about the last time you called a toll-free number. Usually, there is a warning that your call will be, "recorded for quality purposes."
Big data analysis can bring top issues from those recorded calls to light, and then measure the success of company-led quality changes over time.
Some retail companies scrutinize in-store video footage and motion sensors to improve customer experience. Retailers measure how often customers gravitate towards an area in the store, and strategically place items they want to sell first.
This is not a new concept—grocery stores deliberately design their layout, causing you to come out with more food than intended.
There are insights waiting to be uncovered in customer reviews and comments as well. Analyzing these reviews can allow retailers to notify customers that particular garments may run small or large.
"Sentiment analysis" can also be used to identify whether customers are talking positively or negatively about certain products and companies at large.
Retailers are getting wiser, and many owe their ascension up the knowledge tree to the information explosion. They know more about the consumer than ever. Where they live. What they've purchased in the past.
What they're likely to buy if they see it in the future. Don't be alarmed. It's not necessarily a privacy breach at hand. It's the fact that more businesses have hitched on to the big data bandwagon.
From historical sales data to social media feedback, retailers are using a wide variety of data sets to customize messaging, products, and experiences that customers will respond to. When you can deliver on what the customer wants, you're obviously going to do better than the rival feeling their way around in the guessing game.
However, when you have capabilities that allow you to take those actions in real-time, you're right on the cusps of continual greatness.
The possibilities square measure endless once incorporating huge information analytics into your retail strategy.
Relevant Retail Targeting
Big Data Sample Resumes! Download & Edit, Get Noticed by Top Employers!
Download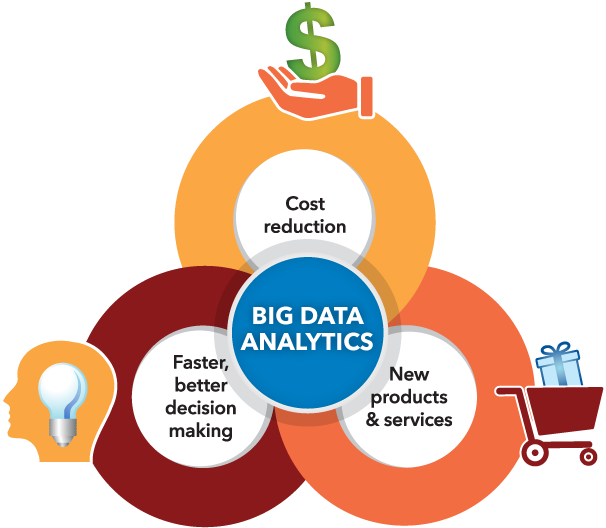 The emergence of social media represents prime opportunities for retailers, and big data analytics affords them the opportunity to take full advantage.
For example, based on the responses to a social media post, it's possible to identify just who's in the market for a new a computer, and who's planning a trip the Bahamas. So when they're ready to rev up their marketing campaign, a travel agent can send deals about vacation packages to the Bahamas via email.
When that social media user steps into the pc store, they may be encouraged to buy a PC tailored around the interests they expressed.
The retail industry is evolving rapidly. The way that consumers shop is changing. The line between online and offline is blurring and more retailers are adopting a data first strategy, helping to understand how their customers are behaving and ensuring that they can match the right person the best product.
Retail data analytics is the new normal. The brands that have access to high-quality data, and know how to use it, are the ones that will deliver unprecedented value to their customers.
Let's look at how big data can be used in retail to gain a powerful competitive advantage in a highly competitive space.